Major improvements for all the tutors
New update of the pricing policy


We have updated our pricing policy in order to improve our service for both the tutors and the students.
Since now on, the price of one class coming from a pack cannot be below $7 (USD) or 6€.
We are very pleased to announce new improvements that all the tutors will surely appreciate.
During the past year, we have improved several time our virtual classroom technologies, enhancing the service quality, adding new features both students and tutors had asked for. To sum up, we have built an ideal virtual classroom for your online private classes.
But in addition, while these updates were being created, our engineers team worked on the platform stabilisation, controlling and optimizing the costs associated with the use of such diverse technologies : video, digital whiteboard, text editor, screen sharing… A work nobody sees but of crucial importance.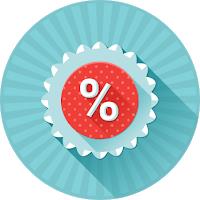 Improvement in the remuneration system
All the changes detailed previously enabled us to reduce the commission applying to each class. Now you will earn more for each class you give, because we have reduced the average commission by 40%!
We have taken advantage of the reduction to simplify the previous calculation table, because many of you commented it was quite hard to understand. You will find below the new remuneration computations table, more straightforward and easier to understand:
New

First 50 h.

Profesional

More than 50 h.

Star

More than 250 h.

Commission

20%

15%

13%
The main difference between the 3 groups of tutors is the number of hours accumulated on the platform over the last year as a tutor.
Therefore, as you accumulate more classes hours with Classgap, you increase your benefit per class.
We will illustrate it with an example : if your fee is $ 25 /hour, this would be your profit:
| | | | |
| --- | --- | --- | --- |
| | New | Profesional | Star |
| Your profit | $20 | $21.25 | $21.75 |
Awesome, isn't it?
We take this opportunity to remind you that our services include:
Recruitment of new students: We advise you new students for your lessons.

Bank charges: We manage the payment of the classes by credit card or Paypal, taking the bank fees over. Likewise, at the end of each month, we will transfer you your balance accumulated on your account, we take the bank charges over.

Use of the virtual classroom: We make available to you all our virtual classroom characteristics so you can offer your students the best experience possible, including : digital whiteboard, 4 MB for files, texts correction, documents conversion, video, audio, chat, messaging, possibility of sharing your screen...
Payments safety: for your peace of mind, we assure you the payments of the lessons you gave. We take care of the management of the students payments, independently from the country he/she is from and the currency used in this country.
Technical support: Our support team will help you to solve an issue in record time. We make available to you an instant chat, a phone number and an email address to advise you and to make the class an unbeatable experience.
Other changes : The importance of the use of the application
If you have been using Classgap to give your classes online for a few months, you may have received several times communications from our team recommending or asking you to download our application (available on Android or iOS).
Why is downloading the application that important?
Receive the new classes notifications rapidly

: When a student books a lesson, you receive a notification on your smartphone with the information of the booking so you can accept or decline the class.



Instant communication

: You will be able to communicate with your students without having to go on the website and without receiving the notifications by email. It is convenient and fast.


Quality

: To activate some options on your profile, you need to have the application For instance :
Being able to accept class reservations with less than 8 hours' notice. Without the application you cannot accept any classes less than 8 hours before the beginning of it.

Being able to offer 15 minutes free sessions to a new student.


Payment management
: You will be able to control the total number of classes given, as well as the money you accumulated on your account.


Future
: Soon, we will add interesting updates on the application you will surely enjoy.
We hope all these changes please you. From Classgap, we will carry on our work to offer new services and help you to advise new students.