Studying music: presential or online piano lessons?
Who has never sung in the shower or perhaps in the car with the windows closed and the radio blaring? The voice is arguably the most widely used instrument in the world and is present in all musical genres. However, the piano is one of the most studied instruments today, as well as being ideal for those who want to learn to sing.
Start your piano lessons online
And now we come to the classic question: is it very difficult to learn to play the piano? Not really, the piano, like any other instrument, can be studied on a technical and theoretical level. Of course, there are musicians who are naturally more gifted than others, but they are not necessarily the best. Everything can be achieved with perseverance and a clear objective.
The piano in modern music is a combination of technique, taste, personality and also the ability to write in a way that suits the genre being played. Therefore, if you want to learn to play the piano, you can easily do it even if you don't have a golden uvula.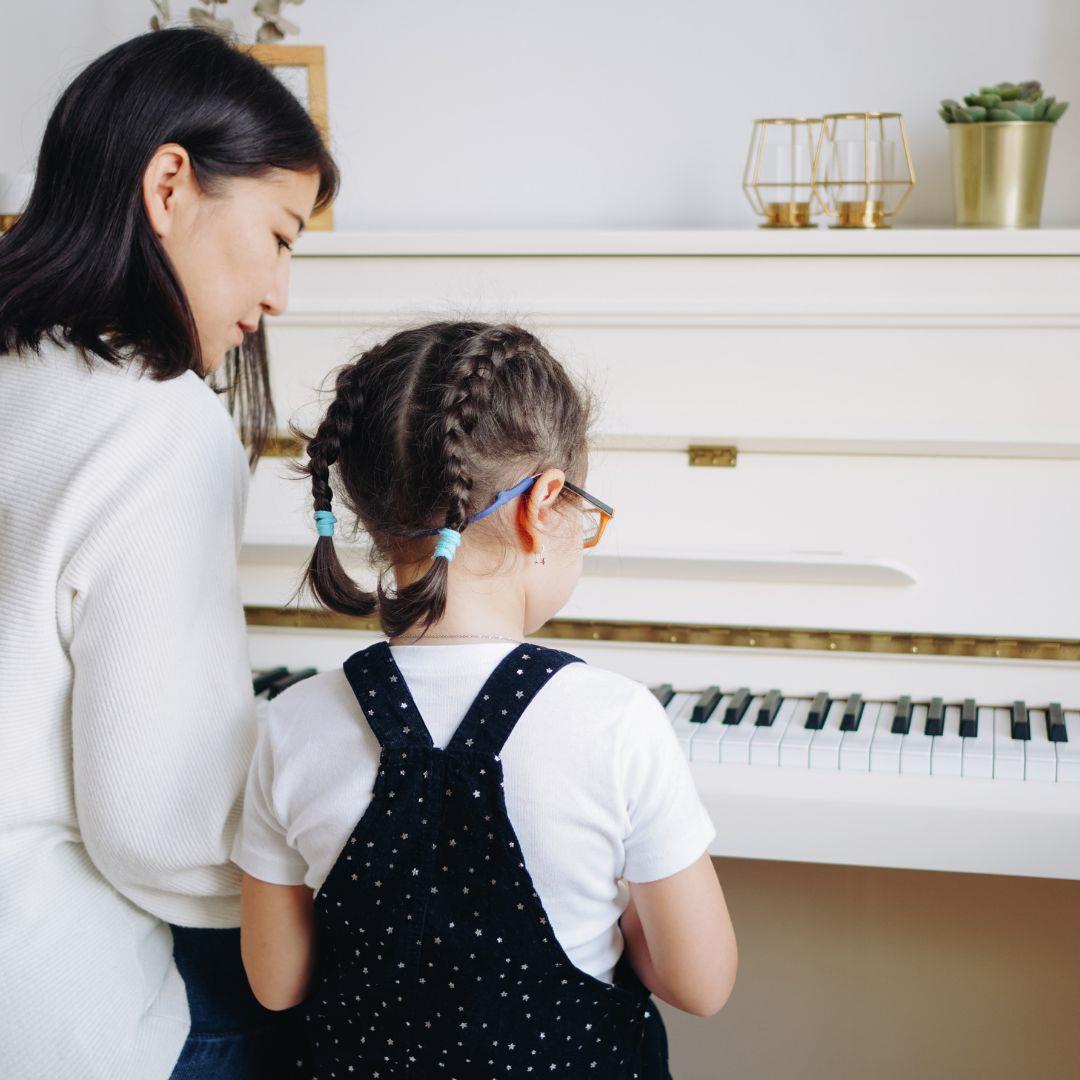 How to learn to play the piano
In principle, there is no one right way to learn to play the piano. There are many self-taught musicians who learn through practice and videos with guidelines, or simply by gaining experience in a group or as a soloist.
However, if you feel the need to learn a minimum of technique, you can take piano lessons. What are the advantages and disadvantages of these two types of lessons? Let's find out now, below.
Find the best piano teacher online
Face-to-face piano lessons: pros and cons
Face-to-face piano lessons at the tutor's home are the most classic method of studying the instrument. In general, piano teachers have at their disposal a room to study in and all the necessary material for the lessons. The main advantage is undoubtedly the human contact with the teacher, which is very important to establish a relationship of empathy between teacher and student. Likewise, in the face-to-face classes, the tutor will be able to listen clearly to the student's interpretation and correct any technical errors.
The disadvantage of face-to-face piano lessons lies in finding a good teacher in your area. If you live on the outskirts of the city, or perhaps in a town with a small population, you may have some difficulty in finding qualified piano tutors. Also, study, work or family commitments may prevent you from spending time travelling. Fees should also be taken into account, many private piano teachers can offer quite high prices, depending on their level.
Online piano lessons: a convenient solution
If you can't find piano teachers for face-to-face lessons near you, then you may want to consider online piano lessons. Online piano lessons are ideal if you prefer to study from home, because you may not have time to travel around the city or you simply want to learn to play the piano in a familiar environment.
With online piano lessons, you will be able to choose from a large number of teachers, as you are not limited to looking in your area or close to where you live. You can find teachers all over the UK, simply by registering on Classgap, our dedicated online lesson portal.
The disadvantages: as you can imagine, in online piano lessons, human contact with the teacher will be limited, as these lessons take place at a distance, in our own virtual classroom. Since you will have to use a PC, we recommend that you only take online piano lessons if you are familiar with the above-mentioned software.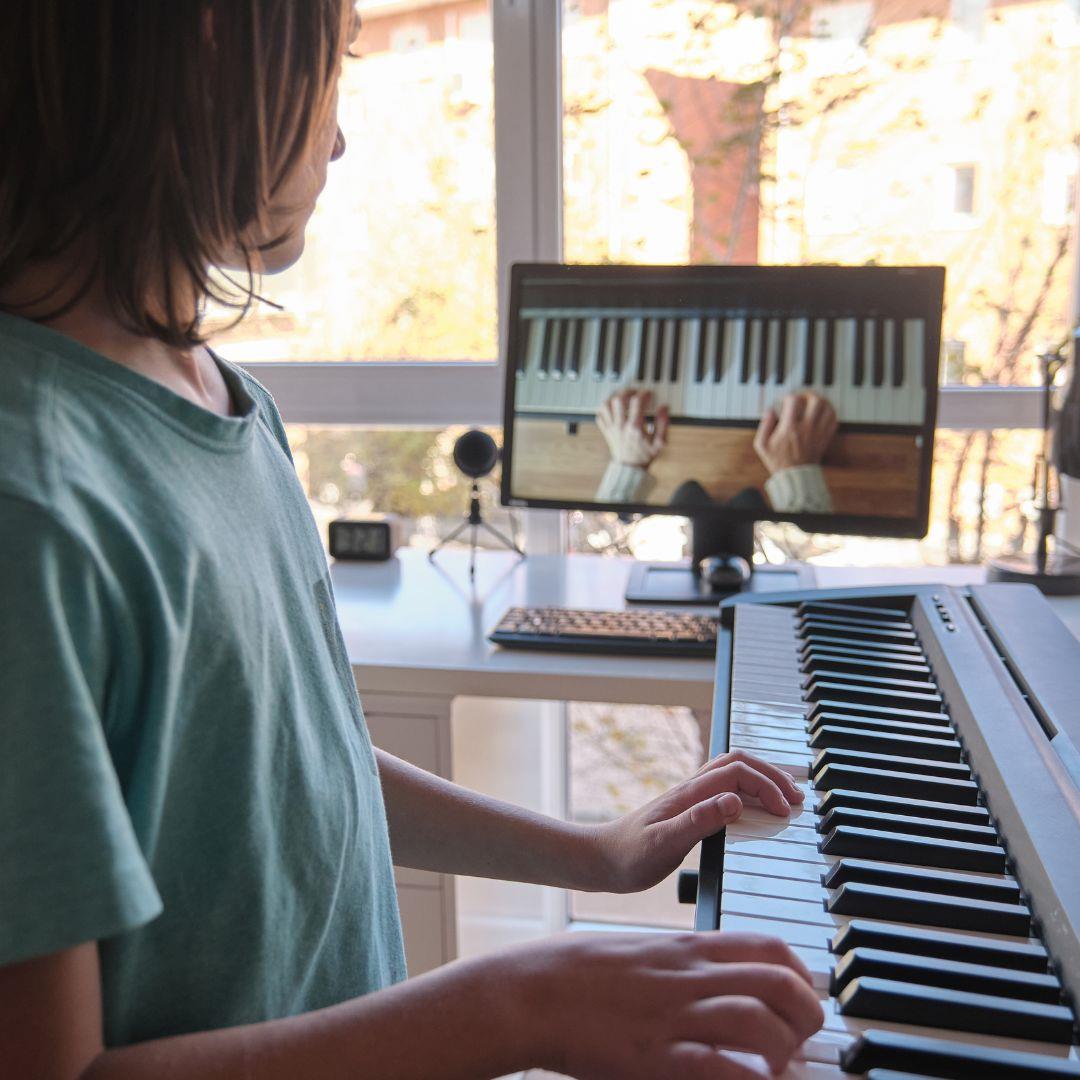 What you need for online piano lessons
For online piano lessons, you will need a good webcam, a good quality microphone and possibly some sufficiently powerful PC speakers or headphones so that you can hear your teacher clearly.
If you have everything you need, then you can try taking piano lessons online. Online piano tutors are just as well trained and can teach you different techniques as well as how to use the instrument correctly. Likewise, a good music tutor can motivate and enable you to push yourself to your limits.
You can find piano teachers online to suit all needs, even for teenagers. Just register with Classgap, view the profiles of available teachers and choose the one that best suits your needs.
What is Classgap?
Surely you have tried many methods to learn to play the piano. A mobile app, YouTube videos... but none of these activities are effective if you don't complement them with a more effective method. Online piano lessons are the best basis for learning to play the instrument. Register at Classgap and find the best online piano tutor for you. How? Very simple, here are some tips for you to make the best possible choice:
Set your goals: you must be clear about your reasons for starting to study piano. You should also know what level you are at and how far you want to go with online piano lessons.
Organise your time: the greatest advantage of online lessons is the possibility of combining your training with other activities. You choose the day and time of the lesson and filter the available teachers.
Choose the price: you can filter according to the budget you have for online lessons and select the piano teacher according to your financial possibilities.
Choose the best learning method: you will be able to book a 20-minute lesson to get to know each other and to establish a methodology for your online piano lessons.
Among many other advantages, online classes do not take up as much of your time as face-to-face classes, as you avoid having to travel (which not only involves moving from one place to another, but also preparing to go out, entertaining your next-door neighbour, etc.). Moreover, by avoiding the cost of such transport, the price per class is reduced, ranging from €10 to €25 on average. So, the two main excuses are cancelled out with online private lessons.
Start your online piano lessons today!