Additional Resources for Online Maths Classes
Are you an online maths tutor or are you taking math tutoring? Regardless of your location, in this article you will discover a comprehensive list of complementary tools that will help make online maths classes more interesting and effective. Whether you are a student looking for a way to deepen your understanding of maths concepts, or a parent looking for additional resources to support your children, these materials will be able to meet your needs.
Using multimedia materials to enhance learning
Using videos and podcasts as educational tools is one of the most effective ways to stimulate learning for students of all ages. Whether you are a student looking for a way to deepen your understanding of mathematical concepts or an online math teacher who wants to offer dynamic, hands-on exercises to your students, multimedia materials may be right for you.
Videos and podcasts allow students to pause and repeat content as many times as they wish, helping them to better assimilate explanations of complex theoretical concepts. This is especially useful for topics that may require multiple repetition sessions to be fully understood. In addition, these materials can also be used by private tutorsoffering online math tutoring or homework help services to make lessons more lively and engaging.

List of supplementary resources for online math tutoring
Here are some examples of supplementary materials you can use to enrich your online math lessons:
Khan Academy is a website that offers math video lessons for all grade levels, from kindergarten to secondary school. The content is divided by educational cycles and by topics such as algebra, geometry, trigonometry, arithmetic, and statistics. The best thing about Khan Academy is that ater each lesson you can access quizzes to test yourself.
Matika is a website that offers lots of online math lessons and excersises for elementary and middle school students. The exercises cover all topics covered during the math curriculum and are broken down by age group.
YouTube is an excellent complementary resource to online math classes. You can find hundreds of videos related to any math topic in any language using YouTube's search engine. This makes YouTube a flexible learning source suitable for different needs.
Podcasts on Mathematics. Podcasts are a very effective tool for assimilating the main theoretical concepts covered during your online math tutorials. Students can listen to math podcasts before bedtime or during their daily commute. There are many platforms on which you can find podcasts with math lessons in Italian.
Additional Resources for Online Mathematics Lessons by Subject Area.
Online math classes can cover many different areas of knowledge, and students often have specific difficulties in certain topics. Here are some supplementary materials that may be useful for delving into specific subject areas of mathematics:
Geometry. For students taking online maths lessons focused on learning geometry, Geogebra is a very useful portal. On Geogebra you can find lessons broken down by elementary, middle, and high school, and it also offers a classroom resource section.
Algebra. For students focusing on algebra lessons, there is an online application called Wiris that allows students to construct and solve problems and operations. Unfortunately, Wiris is available only in English, but it offers an interactive and engaging learning experience.
Arithmetic. Younger children may struggle at the beginning of their first online math lessons. On the PlayMathematics website you can find many exercises and games to learn math in a fun and educational way.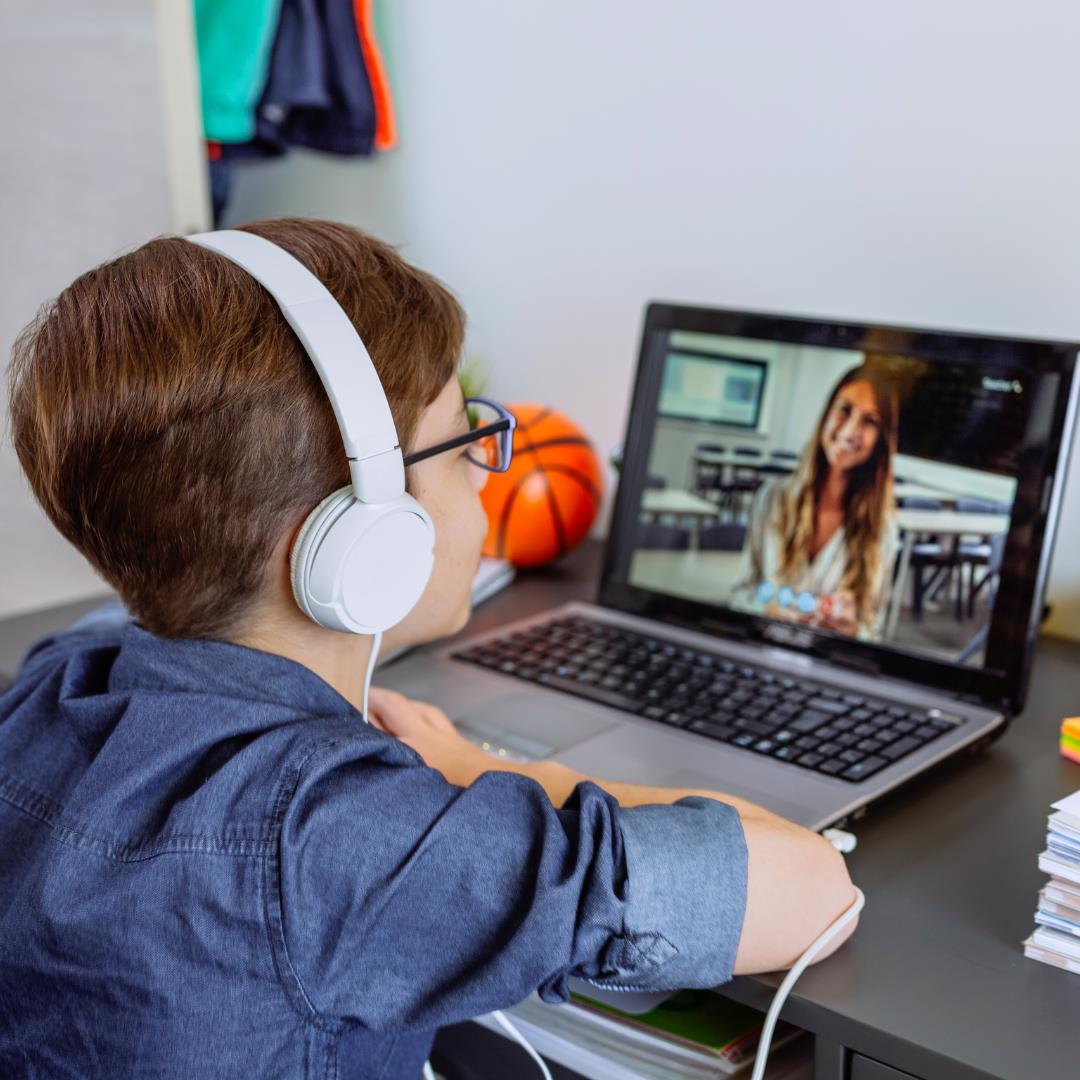 Taking math tutoring online at Classgap
Classgap is an online education platform that connects students and teachers for private lessons via video call. Founded in 2017, the platform aims to provide a virtual environment for learning in various subjects, including math.
Learning this subject with an online math teacher on Classgap is a great option since as a student, you can search and select tutors based on your needs and preferences, booking one-on-one lessons with them through the platform.
Do you want to give online math lessons?
Online math lessons take place on the site's internal virtual classroom, which allows for real-time communication between teacher and student, making learning possible from anywhere with an adequate Internet connection. The online mathematics teacher can thus supplement the lessons with additional resources that encourage even more learning in this subject.
Using supplementary materials, in fact, can make all the difference in online math lessons, whether you are a student looking for a way to deepen your understanding of mathematical concepts, or a private teacher who wants to offer more interesting and effective lessons to your students. Make the most of these tools to enhance your learning and make your math lessons more engaging and effective.
Other related articles that will interest you:
Additional Resources for Online Maths Classes