How much do online tutoring classes cost?
Surely if you are reading this article it is because you are looking for the best price for your child's online tutoring classes, are we wrong? We are not going to offer you a magic formula for cheaper lessons, but we are going to explain how you should choose the tutor that best suits your budget.
Classgap allows you to find the tutor that best suits your budget, as you can check the prices of the online tutoring they offer, and filter according to your needs. You can book the day and time of your choice through the same platform. In addition, many teachers offer a 20-minute free trial to get to know you and see if there is an affinity and can meet your objectives.
On our platform, we have integrated all the features and tools you need for your online tutoring:
Screen sharing is possible during video calls to provide visual support throughout the lesson to facilitate learning.
The teacher will be able to share documents, presentations, Excel, etc. with you. So that you can practice and improve the subject you want to learn...
You can use the virtual whiteboard to explain those concepts that are not completely clear or are difficult to understand.
Includes the option to share audio files, videos and YouTube links to complement the learning process.
Built-in chat will facilitate communication between the two of you from within the platform.
If you need anything or have any questions you can access the Help or Customer Service section and we will try to solve it.
Do you want to know how Classgap works? It is very easy to use, we will tell you in the following steps:
Select the subject you want to learn. There is a huge variety of subjects.
Choose the time slot that best suits you. One of the biggest advantages is the flexibility of the timetable.
If your objective is to learn a language, you can choose whether you want your teacher to be a native speaker or not.
You will have to select the level at which you want to start (elementary, intermediate or advanced).
You will be able to filter through the prices to find the teacher that suits your budget.
At Classgap you can find the best online teacher for your child. Discover all the advantages of online school support.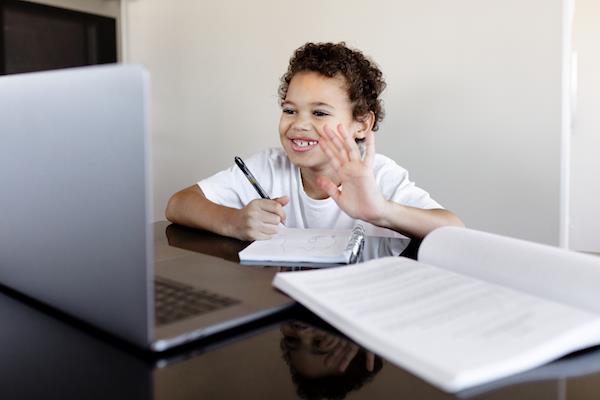 What should we bear in mind?
It is very important to understand that not all children are suitable for the same type of classes and the same teacher. There are different aspects to take into account when choosing a teacher for your child. You should know that the role of parents is to support their children without interfering too much in their education. When they are young, they need to acquire knowledge, not content.
In order to define the support that the student needs, we must take into account the following points:
We must consider what support they need, is it necessary to reinforce all subjects or just a few? We must not forget that there is content in which they could achieve their understanding on their own. We must take into account whether what they need is someone to teach them the concepts again or if they simply need someone to be with them while they do their homework.
Tutoring is an enrichment, a reinforcement or support for the achievement of curricular objectives, but it never replaces the work of the teacher. You must be clear that one thing does not replace the other, but reinforces it.
Tutoring should be seen as something positive that will help your child's development, not as a punishment. If this is not the case, your child may not take advantage of the lessons because they perceive them as something negative.
We must look for a good teacher to help the child. Someone who is knowledgeable and has the necessary skills to improve the student's academic performance. Sometimes we want to make do with our neighbour who is a few years older, but children need more professional reinforcement.
Mathematics and physics and chemistry are usually the subjects in which families most often seek reinforcement. In this case, depending on the child's profile, it should be assessed whether what is needed is a new explanation or a change in the focus of the lessons they receive, more in line with their needs. This should be taken into account with any subject.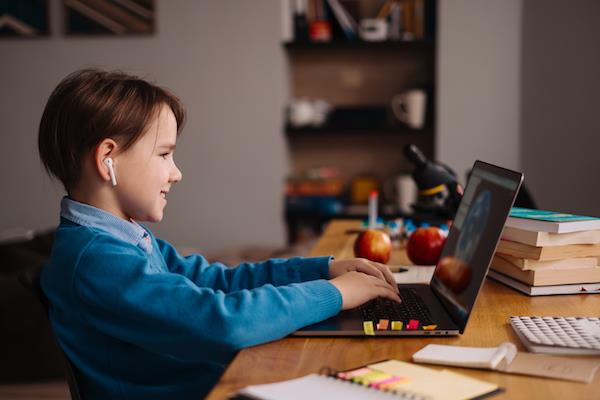 Factors that vary the price
There is no set price for all online tutoring classes, but there are some factors that define the cost. We will tell you which are the points that can define the prices of online tutoring classes:
One of the main variables that determine the price is the level of knowledge of the student. We can differentiate between beginners and more advanced students. Normally, private tutors who give classes for people who want to start at the lowest level tend to have a lower price. Why? Well, the level needed to be able to give this type of classes is much lower and there is more supply.
There are different types of revision classes and different prices for each one. It is very important to establish some objectives in order to know what type of teacher we need according to the type of classes we are looking for.
Tutoring: usually requested by students in primary, secondary, high school and university. They are usually requested throughout the year, especially when the first marks come in and we see that we need help.
Classes to improve your level: from time to time, people feel like refreshing and improving their knowledge. There are always teachers willing to help you improve your level.
Classes to take official exams: especially in the case of languages, these often come in the weeks before the official Cambridge or similar exams. Students want to take the official qualification and need help to do so.
The frequency with which classes are given:
Another factor that can vary the price of lessons is the number of sessions you will take. On Classgap, you can find teachers who offer packs of 5 and 10 sessions, so the price of each lesson is cheaper. If you are looking for one-off lessons, you will probably look less at the price, so possibly, the rate will be higher.
The experience of the teacher:
Users tend to trust private teachers who have extensive experience in the education sector more. The more experience a teacher has, the more in demand they are. So if a teacher sees that they have a lot of students who require their help, they can afford to raise their prices.
Depending on what subject the student needs to reinforce, prices can vary. To make it more visual, we show you a comparative table with the most demanded subjects for school revision and an average of their prices.
| | |
| --- | --- |
| Prices of online language lessons | 12-16€ |
| Prices for online science lessons | 12-15€ |
| Prices for tutoring lessons for school | 11-14€ |
| Prices for online computer and technology lessons | 14-18€ |
| Prices for online music lessons | 16-20€ |
If you want to start with online classes, don't think twice! From Classgap, we encourage you to try online lessons and discover all the advantages. Start today.