Tips for choosing an online biology tutor
Are you considering the idea of starting to take biology classes online? Congratulations! We know it may be difficult to decide at first, but we assure you that you won't regret it. 2020 reaffirmed to us the importance of virtual classrooms, and as time goes by it seems that their popularity increases significantly.
According to statistics, at least 42% of the world's student population is joining online tutoring, both high school and university students. Considering this, the right choice of a tutor is essential, as your success will depend on it. At Classgap you will find a grid of online biology tutors with varied specialisations and at all levels. To learn more about the subject, continue reading this article.

What to consider when choosing an online biology teacher?
When we consider taking private biology lessons online, one of the main concerns we have is how to choose a teacher and make the right choice. What should we consider when choosing an online teacher? Don't worry, we'll answer that question for you:
1. Qualifications
It is no secret that nowadays there is a wide variety of online teachers. There are professionals with a bachelor's degree and university students looking for their first jobs. Although the latter are not yet graduates, it does not mean that they lack the necessary knowledge to teach. However, it is up to the needs of the individual to choose between the two options.
This also has an influence on what you are looking for a biology teacher for: for secondary school revision classes or as a support for a university course? Depending on this, you will determine whether a tutor with sufficient experience would be a better fit for you.
2. Timetable and number of lessons
Here is another important point. The classes must be adapted to your available time and, of course, that timetable must coincide with the availability of the teacher. One of the most common mistakes made by people looking to get started in online classes is to force the timetable, so that they end up getting frustrated and dropping out. If you plan ahead before choosing a teacher, it will be easier and more convenient.
If you are not sure how many lessons would be convenient, you can discuss this with your tutor. Depending on the subject and the level you are at, they will decide how often you should have lessons.
3. Length of the class
The length of the lesson is something to consider, and is also another aspect that is important to discuss with the teacher. While the session can last up to two hours, experts recommend that 45 minutes to 1 hour is sufficient to ensure a good performance.
4. Good rapport and communication
Successful online biology lessons require a good relationship between the student and the tutor. For this, Classgap offers you 20 minutes of the first class for free so that you can try out the dynamics and see how it goes in the first meeting with the teacher.
5. Price
Last but not least, choose according to your long-term budget. It won't do much good to start paying for sessions that you won't be able to sustain in the short term, as this will make you give up.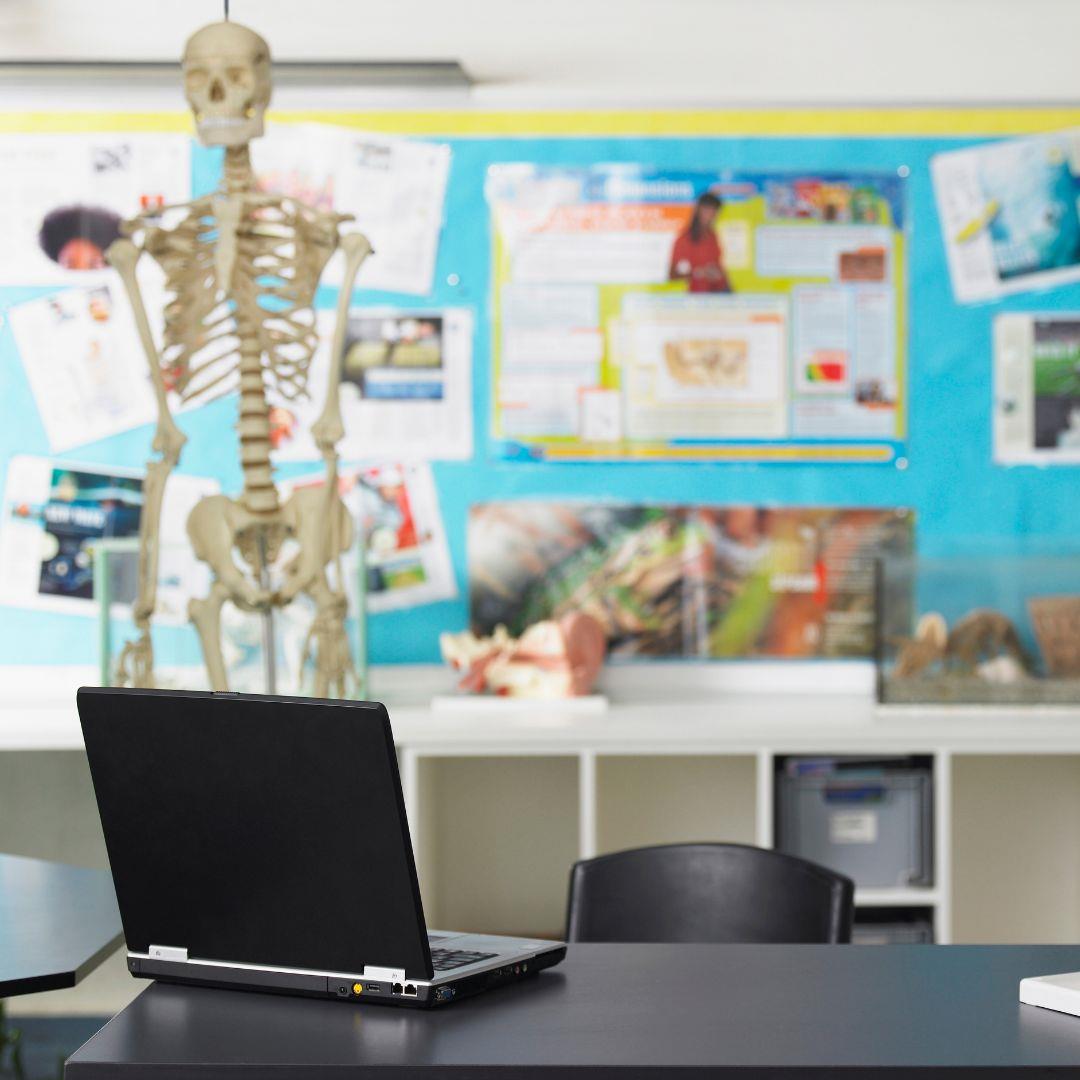 What are online biology classes like?
One of the most effective ways to learn biology is through online classes. With a PC or laptop and an Internet connection, you will have all you need to start studying this subject. Once you choose your teacher, you can personalise your sessions and progress at your own pace. The teacher will be there exclusively for you during the lessons, so you can ask any questions you may have.
Biology lessons require patience, effort and practice. Make sure you choose a tutor who will provide you with all the material you need to make progress.
You can continue reading about our Ultimate guide to online tutoring.
How can I make online biology classes actually work for me?
Consistency is the key to getting good results studying biology online, but along with it come other tips that will help you get the most out of the online classroom:
Make sure your schedule allows you to log in whenever you have a class and don't skip any.
Set up your room or an area in your home that allows you to be quiet, where there are no interruptions or disturbing noises that can distract you.
It is essential that you complete all the activities sent to you by your online teacher. To become more proficient in the lesson, try to review what you have learned as often as you feel necessary.
Related to the above, set aside an hour of your day to work on your lessons. Don't rely on the flexibility that online classes allow.
Don't be left with any doubts. Your tutor is there to help you and answer all your questions.
Go for Classgap's online biology tutors, you won't regret your choice. Take the plunge and register on our platform, start now!
Other related articles that will interest you:
Tips for choosing an online biology tutor
Utiliza nuestro Buscador Inteligente