What do i need for online classes?
What do you need to teach online?
Are you new to Classgap? If you want to know how to start, check this quick guide on how it works. Having said that, you have already seen the benefits of online versus face-to-face classes and you are more motivated to take the plunge and you are as ready as you can be. That is all good news, but there's still one more thing that you have to take into account. And that's the equipment!
You need the basic essentials to do a lesson in the best conditions possible. Your equipment needs to be updated and working at its fullest. Make sure before you enter the class that everything runs smoothly. Would you like to know what are the top five countries to be a teacher. Here is everything you need to teach from home.
A functioning computer
It can seem obvious and you may already have one, but a functioning computer or a tablet is a must. Whether it is a desktop or a laptop, any computer will do and will allow you to take your classes in an efficient virtual environment.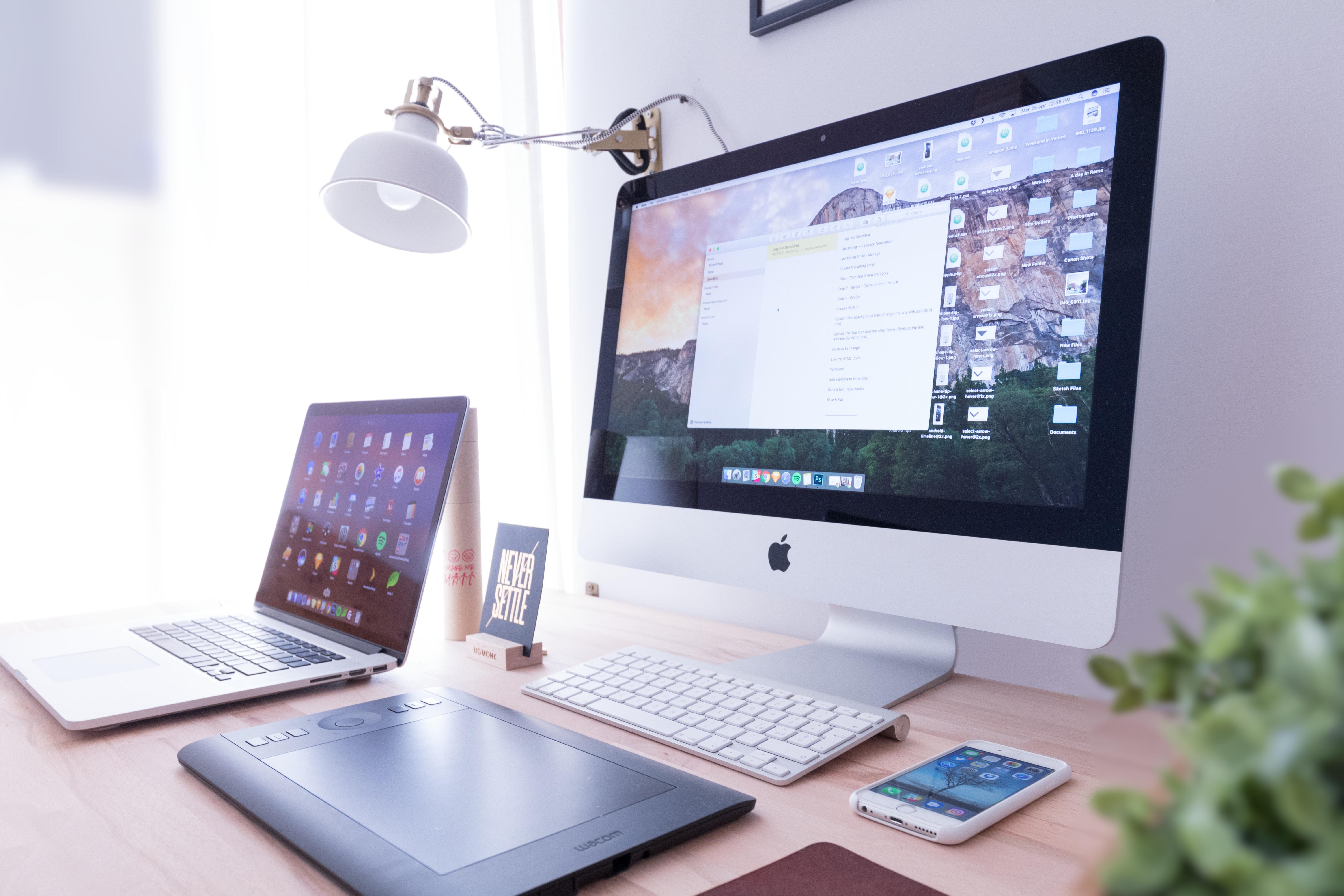 Nevertheless, Classgap works for Windows and iOS so don't worry about which software you are using. Just make sure you have a great Wi-Fi connection. If your computer has Windows, getting an advanced version is recommended. Classgap only works with devices from Windows 7 and macOS Yosemite onwards. These browsers' updates are mandatory!
A good Internet connection
The next thing you absolutely need is a good Internet connection. A video conversation that cuts off all the time, where you can only hear every second word is not really ideal to follow distance courses. It's a waste of time and it can easily get on your nerves. It can become the reason you lose your motivation to learn.
An internet connection via optical fiber is the best. You will have a smooth conversation with your teacher and this will secure an effective learning process. For this to happen, you may need a minimum data rate of 5 MB. To know if your Internet connection is enough, you can do a test online to check your debit speed or directly call your supplier.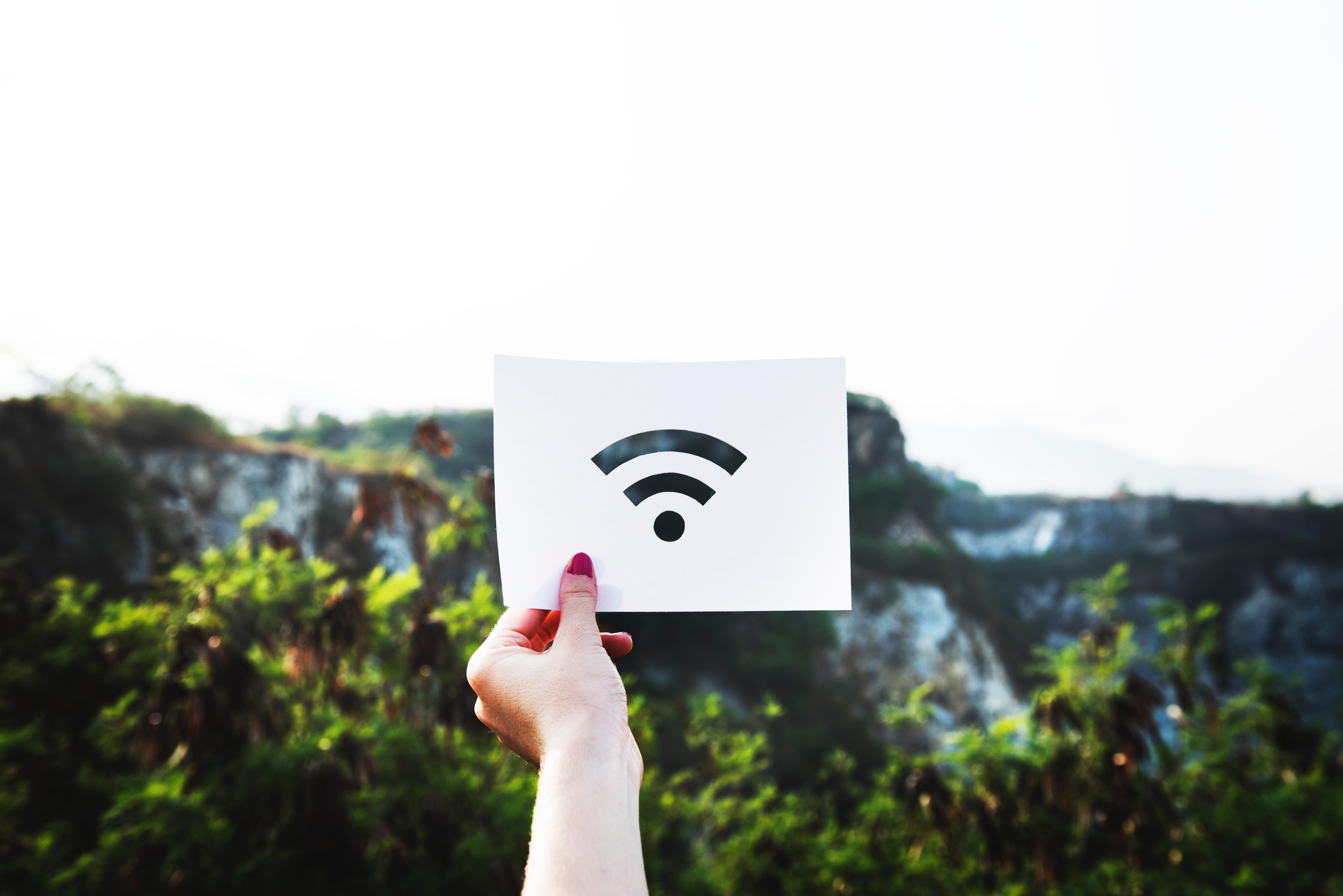 However, it is possible that your connection is slow or you don't have access to a Wi-Fi connection. If that's the case, there are other available options, such as coffee shops, coworking spaces, individual rooms in libraries, etc… Where you can easily have access to the Internet without connectivity issues. Be careful! If you choose a public space, make sure you don't disturb the rest of the people in the place, and they don't disturb you during the class.
A microphone to speak with your students
This is especially important if you are the teacher. If you want to host the session and communicate effectively, make sure you have a good microphone. This is also true for students because a lesson is a dialogue between the teacher and the student, the later must also be able to express himself, ask questions, etc…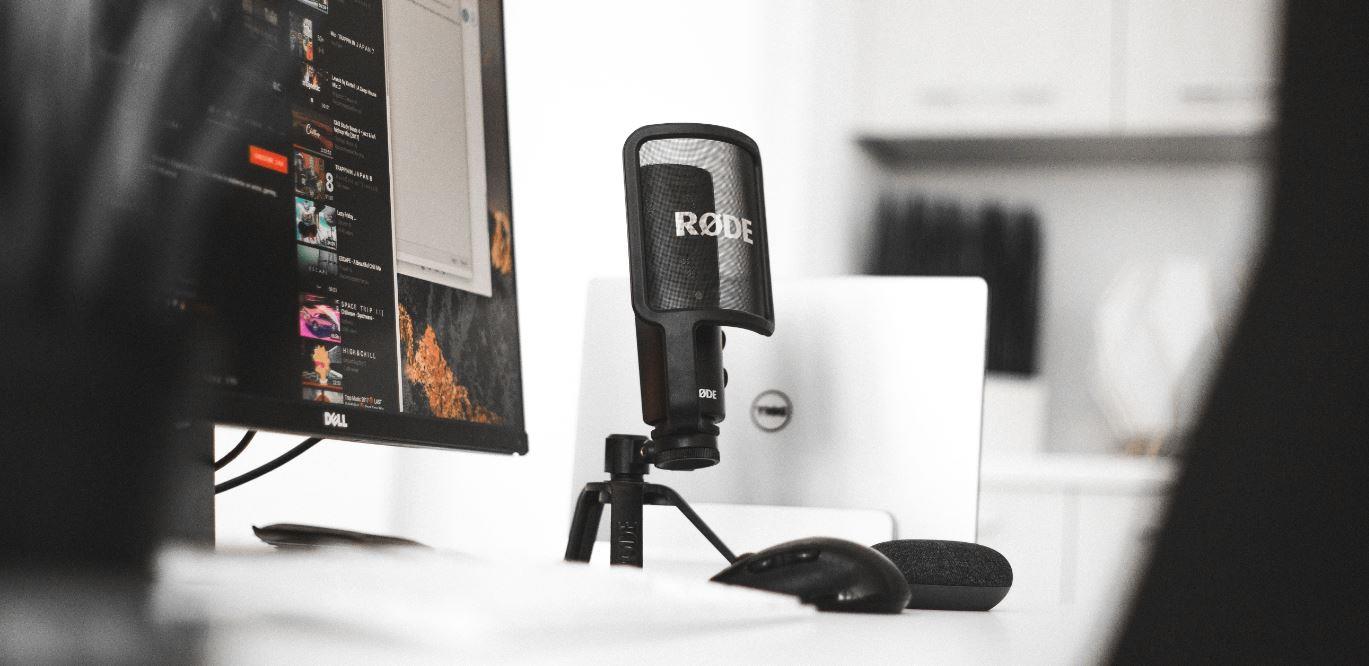 Therefore, a microphone functioning properly is mandatory. If the one on your laptop does not work, use a headset. It is quite affordable and ideal. You can easily find one for €20/$21, which is enough. If you work as a teacher and you know you will use it more than once, you can get a more professional microphone. The best microphones for online classes are:
Blue Microphone Yeti
Rode NTK
Audio-Technica AT2020USB
A webcam to get a closer experience
Finally, being able to hear each other is important, but having visual information is highly recommended. It allows for a greater bond between the student and the teacher and makes it easier to develop a real human connection. In addition, they can understand each other better, show things physically and not only digitally, etc…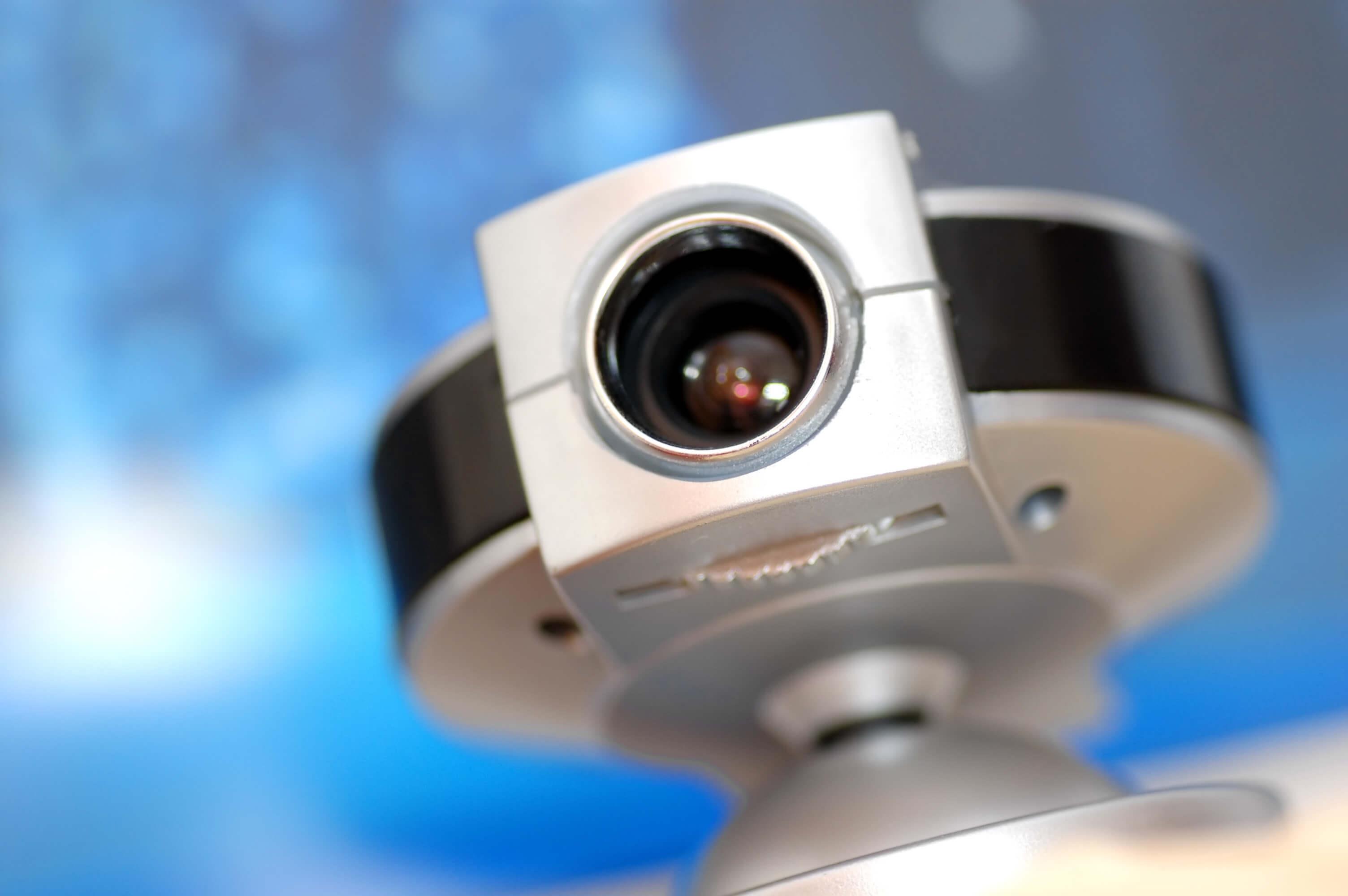 A webcam is an optional tool for students but it's mandatory if you are a teacher. Most of the recent computers already have one within the device. But if yours does not work or if your computer does not have one, then you can get a webcam, individually, to add on your device. It is a small investment that will improve the quality of your lessons. The best webcams are:
the Logitech C920

the Logitech Brio

Razer Kiyo
Classgap's virtual classroom
Usually, online private classes require specific software such as Hangouts, Skype, or Zoom. To access this service you need to download and register which is sometimes annoying. Besides, you don't have the right tools for a proper lesson and it's quite tedious when it comes to sharing documents.
Classgap, on the other hand, has the perfect virtual environment for online classes. This platform has a very complete virtual classroom that provides all you need for an amazing class experience. From a virtual blackboard to a sharing screen, you have a lot of options at your disposal as a teacher. And you don't have to install absolutely anything. You can access it from the same platform.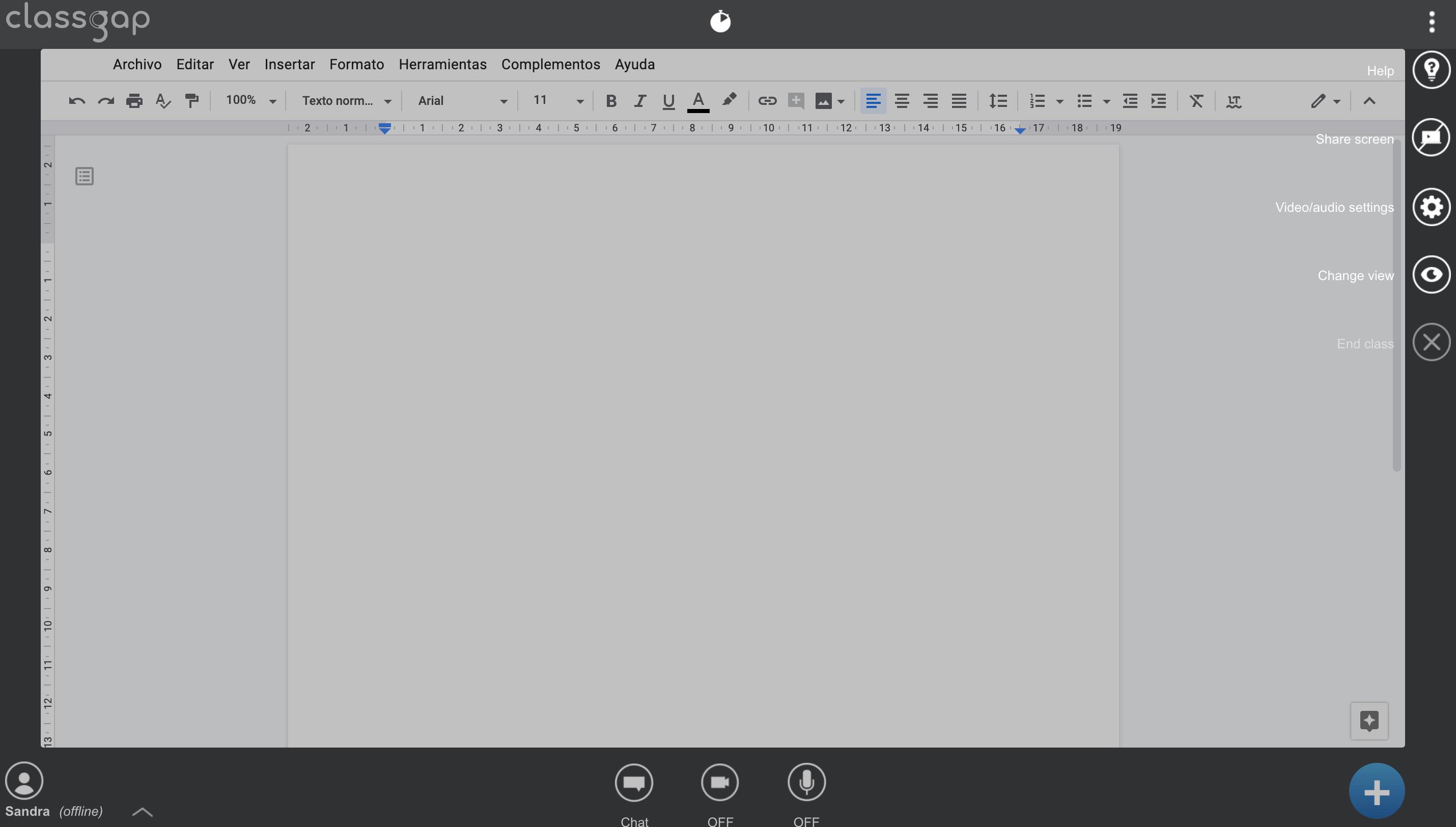 Moreover, this is a classroom that provides the necessary tools to give a lesson about any subject. Whether it's French, Spanish, or programming, the teacher will find a complete set of options available to provide a great educational experience in every field.
Why choosing Classgap for online classes?
Whether you are a teacher or a student, Classgap is the best platform to dive right into online education. It has a wide variety of subjects available. From programming to Spanish, the wide range of disciplines is astounding and it won't let you indifferent. But, why is Classgap so useful?
Safe payment: the platforms ensures a secure transaction between the teacher and the student. It makes sure that the teacher is paid and that the payment is done safely. This is not the case for other online classes. Some other options can't promise a good money exchange.
Flexibility: the teacher and the student can decide when to do the lessons. Since the classes are one-on-one, the student can book the time that suits them best according to their schedule. At the same time, the teacher can choose what times they will be available.
Virtual classroom: this is the perfect online environment for education. All the tools are at your disposal and as long as you know how to move around, the lessons should run smoothly.
Customer service: unlike other online classes out there, like Zoom or Hangouts, Classgap has a customer service available for you. If something goes wrong with the booking, the payment, or the virtual classroom, someone will be there to fix it.
Feedback: at the end of every lesson, the users can rate the platform and the experience. This is a great tool for both Classgap and the teachers because it's a good way to know what needs to improve and what's working perfectly.
These are just some reasons why Classgap is the right choice. However, you won't be fully convinced about the usefulness of this platform unless you try it. So we strongly encourage you to give start right now. We will be there alongside you so you get the best experience ever. So... Are you ready to start teaching online?
Other related articles that will interest you:
What do i need for online classes?
Did you like it? Share it