Why learning with Classgap?
Satisfaction guaranteed
If you're not completely satisfied after your first class, we'll refund your purchase. more info
If you didn't do the lesson, it's cancelled or you are not completely satisfied within 24 hours passed your first lesson, we'll help you find a new tutor or refund your purchase.
Change the date at any moment
You will be able to reschedule the class if you can't assist.
Pay once you've received the lesson
We will make the payment of the lesson when finished more info
You will need to enter your payment details. In the case of individual class bookings the amount will be charged at the time of the class, but in the case of packs the payment is made in advance.
Teaches
over 10 years of experience teaching online classes
History

Beginner, Intermediate, Advanced

Spanish Literature

Beginner, Intermediate, Advanced

French

Elementary/A1-2, Intermediate/B1-2

Guitar

Beginner, Intermediate

English

Elementary/A1-2, Intermediate/B1-2, Advanced/C1

Spanish literature

Beginner, Intermediate, Advanced

Philosophy

Beginner, Intermediate, Advanced

Spanish

Elementary/A1-2, Intermediate/B1-2, Advanced/C1, Proficiency/C2
Speaks
SpanishNative
EnglishConversational skills
FrenchConversational skills
CatalanBasic knowledge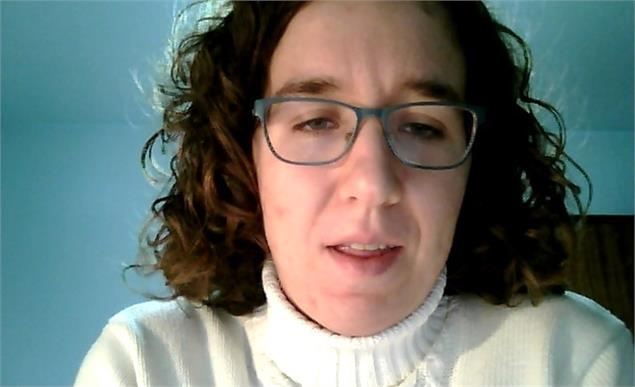 Education
Degree
Licenciatura en Historia. Especialidad: Historia Antigua
Certification
First Certificate - Grade A - Level C1
Presentation
I am an Ancien History specialist but I love every moment of the Humanity's History. I love teaching and that's why I became teacher 10 years ago. All these years I helped students since their first courses to their last years before the university. I use the Internet and lots of programmes to make things easier for everyone so I can help them to pass the exam. Join me to the road of success!!
Book an online lesson
(The calendar displayed shows your local time)
Natalia accepts booking with at least 24 hours in advance.
| hours | Monday | Tuesday | Wednesday | Thursday | Friday | Saturday | Sunday |
| --- | --- | --- | --- | --- | --- | --- | --- |
About me (pictures, hobbies, extracurricular interests...)
Reviews

Daniel Hernandez Rosales
2 reviews
Fue completamente puntual. La conversación fluyó de una manera muy amena ya que es muy fácil entablar una conversación con ella. Me pareció una persona preparada y que conoce el tema del que hablamos. Además estaba más enfocada en que realmente pudiera comprender y expresarme que en el tiempo, ya que nos excedimos unos minutos del tiempo pactado y ella ni siquiera lo mencionó. Totalmente recomendable.
Laura Santana
Muy buena impresión. Tiene herramientas y estrategias para ayudar en todos los ámbitos del estudio. Muy bien
Gema García
Es clara en sus explicaciones.
The description has also been written in other languages, click here to read them all
Frequently Asked Questions
• Can I cancel a booking?
Yes, you can cancel booking up to 8 hours before the lesson starts, indicating the reason for the cancellation. We will study each case personally to carry out the refund.
• How do I pay for the lesson?
At the time you select a lesson or package of hours, you will make the payment through our virtual payment service. You have two options:
- Debit / Credit
- Paypal
Once the payment is settled, we'll send you an e-mail with the booking confirmation.
• Can I modify a booking?
Yes, something unexpected can always happen, so you can change the time or day of the lesson. You can do it from your personal area in "Scheduled lessons" through the option "Change date".
• How does a lesson at Classgap happen?

The class is done through classgap's virtual classroom. Classgap was developed specifically for educational purposes, including many useful features such as: digital whiteboard, online text editor, webcam, screen sharing and many more.