Why online Portuguese classes will be your ally
If you've ever considered learning a language, you're sure that thousands of possibilities have opened up to you. There are many languages spoken on the planet, but you have to take into account some criteria in order to choose the best one for you and make learning as enjoyable as possible. One of the languages that you can get the most out of, because of its proximity, is Portuguese.
If you have already had contact with Portuguese, you can take this level test to see how much you know, in just 10 minutes! And if you want to understand why online Portuguese classes will be your best ally, read on!
Start your online portuguese classes
Portuguese classes: online vs. face to face
Studying a new language like Portuguese requires commitment and perseverance. There are many ways to learn it: with native Portuguese teachers, with conversation groups, in an academy... But if you want to embark on this adventure, you must first consider something very important: will you take the classes online or in person?
Many people see face-to-face classes as the only way to study. If you live in a big city and have a good range of courses on offer, this is an advantage you can count on. However, remember that, generally, in order to attend private Portuguese classes, you have to spend time and resources, as well as money on certain travel expenses such as transport, as the school may be far from your home.
On the other hand, if there is one positive thing about face-to-face classes, it is the classmates: you can always learn from them and interact with them in order to practice. This will enrich your learning, but the group may not be able to wait for you if you need more time to assimilate concepts or, on the contrary, if they have to catch up with you because you advance faster.

Learn with online Portuguese lessons
In context, online Portuguese classes provide you with certain benefits that face-to-face lessons do not. These differences may be more or less relevant to your learning depending on your objectives. By training with online Portuguese teachers you will be able to:
Save on costs: No more transport or extra time! By studying Portuguese online you don't need to travel if you don't want to, as long as you have access to a device with internet and a camera. This will save you travel time and costs.
Be flexible: Put an end to strict timetables. By choosing the right tutor, you will be able to arrange your lesson times. This will give you a lot of flexibility, so don't hesitate to consult the online Portuguese teachers that best suit your schedule.
Learn anywhere: Whether you take private Portuguese lessons online or in a group, you will always have the freedom of movement that face-to-face classes do not allow. Study from anywhere!
Tips for learning Portuguese online
Studying Portuguese will give you a good boost in everything you want: you can choose Portuguese schools, apply for job offers in Portugal, Brazil or other Portuguese-speaking countries or discover this culture from the inside. But first you need to learn the language and become fluent. Here are a few tips to complement your study in online Portuguese classes:
Read books: watch subtitled series, listen to music in Portuguese... You will be able to activate the language even more and even learn more vocabulary while building up structures and knowledge.
Find someone to do a language exchange with: The best way to learn a language is to practice it. Finding a partner to practice the language with will be incredibly beneficial!
Travel: It's great to learn from your home country, but if you really want to immerse yourself in the language, you can complement your private online Portuguese lessons by travelling to the places where it is spoken.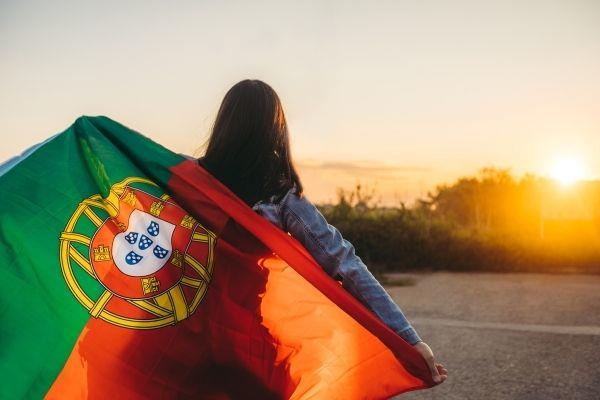 How to choose an online Portuguese teacher
If you've already decided to start studying Portuguese and get a good level of the language, it's time to look for the best online Portuguese teachers! Of course, there are many tutors out there, but few are going to connect with what you need. At Classgap, in order for you to make the best choice, we offer you a free trial lesson. In this first session, state your goals and ask the teacher what methodology you will follow to achieve them. In addition, in each tutor's profile you can check the opinions of other classmates and students, their experience and qualifications.
Classgap offers you a virtual environment that incorporates some features developed specifically for online training, such as video chat, real-time text editor and virtual whiteboard. Do you want to take a look at it?