Learn Portuguese online from scratch
You've decided that you want to learn Portuguese, it's your time, but you don't know where to start. Don't worry, we have the tips and advice you need to make it all go smoothly.
We like to recommend online Portuguese classes as an infallible method to get you started in the language in a comfortable and totally free way. Online education offers us advantages that have little to envy to face-to-face classes: personalised teaching, completely flexible timetables, power in making decisions regarding your learning, savings in time and transport, etc.
For all these reasons we are almost certain that Classgap will end up being your favourite online tutoring platform, but to convince you let's start at the beginning. Where should you start your journey with Portuguese? Read on if you want to find out.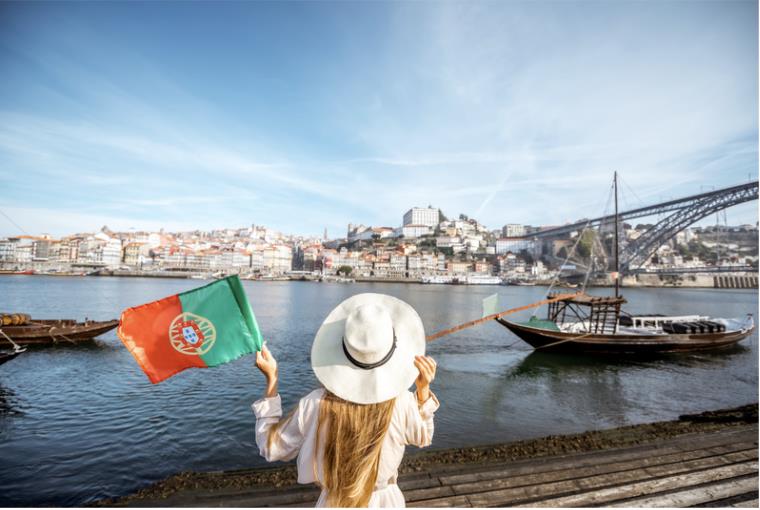 First steps to learning Portuguese online
Building a good foundation is essential when starting to study any new language or subject, so it is important that you are clear about the steps you need to take to make your path to learning Portuguese online as easy as possible. For more information, don't miss out on the definitive guide to learning Portuguese online that we have prepared for you.
1. Familiarise yourself with the language and its alphabet: the Portuguese alphabet is similar to the Spanish alphabet but has certain peculiarities that you should be aware of. In addition, although both languages are derived from Latin, their pronunciation is more nasal and follows different rules to those of Spanish.
2. Create your own basic vocabulary list: this is a basic and fundamental task when you start learning a new language. The most common and advisable thing to do is to divide the vocabulary by topics and start with the most common and simple ones such as: numbers, colours, days of the week, different states of the weather, clothes, food, etc. Little by little you will be able to add difficulty to these lists.
3. Memorise the most used verbs: once you are able to control the most basic vocabulary, it is time to start with the verbs. At first it will be enough to recognise the infinitive forms of the most common everyday verbs, and when you have this under control you can move on to conjugate them in the present tense.
Start today your online portuguese classes
4. Start with grammatical structures and verb tenses: we could say that at this point we are no longer beginners in Portuguese, we already have a perfect command of certain vocabulary and we know how to distinguish the most used verbs, it is time to build sentences! At this stage it is essential that you read all kinds of texts in Portuguese, this way you will become familiar with the structure of the sentences and different verb tenses will appear.
5. Find a private online Portuguese teacher: signing up for private online lessons will help you to reach that first level of Portuguese that you are looking for, it will allow you to design together with your teacher in a personalised way the Portuguese lessons that you want to do in each class and together you will reach your goal. To learn Portuguese online it is essential that you choose a teacher who is a perfect match for you and your level.
6. Travel to Portugal: the last phase is our favourite. Organise a trip and test what you've learnt! Nobody knows you in Portugal, so why not practise the vocabulary you've practised so much with the locals. By mastering the language you will experience travelling in a much more fun way.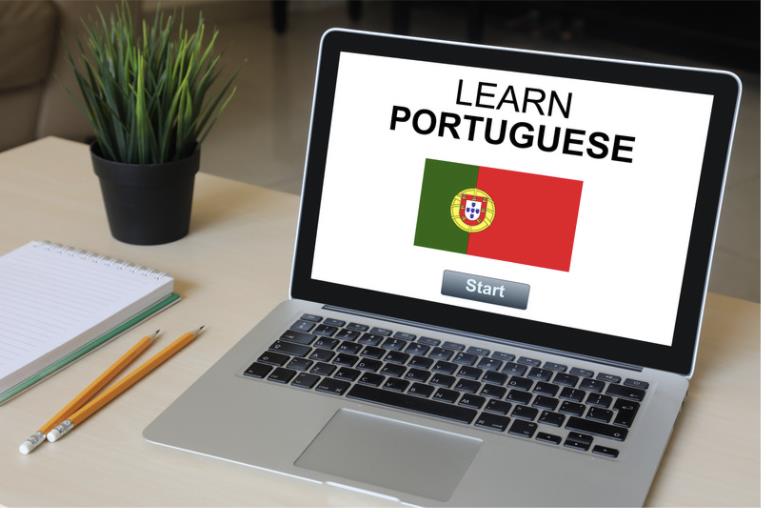 Reasons to sign up for online Portuguese classes
The benefits you can get from learning Portuguese are endless, but aren't you clear about the benefits of doing it online? In 2022 the effectiveness of online education is proved, thanks to technology training is now more accessible and affordable for everyone. Some of the major advantages of learning Portuguese online are:
Break geographical barriers: you have the possibility to connect with teachers from all over the world. You can learn Portuguese with a native Portuguese speaker, without having to leave your living room and pay more for it.
Flexible timetable: you are the one who decides when and how you want to do your online Portuguese classes, there is always a time available at Classgap to learn Portuguese online, find yours. You will be able to combine your training with other activities without any problem.
Lose your embarrassment: it's just you and your teacher. Don't be embarrassed about your pronunciation, you are there to learn. The teacher will help you to improve and will answer any questions you may have. The important thing is that you feel comfortable expressing your doubts in class at all times.
Find your perfect portuguese tutor
Savings: online Portuguese classes will avoid any travel on your part or that of the teacher, which undoubtedly makes them a more economical option.
Personalised classes: you set the pace and objectives. The teacher will adapt to your needs. You can start from scratch or reinforce only those aspects of Portuguese that are most difficult for you. Tell him/her about your personal tastes! He/she will relate the classes to your interests and it will be much more fun.
From anywhere: it is important to bear in mind that you can take the classes with you wherever you go. If you decide to go on holiday or move to another city, you don't need to change teachers. Thanks to the online mode, you can do your English classes from wherever you are, which will give you a certain stability.
You are now ready to start your Portuguese language adventure! You just need to find the motivation and the perfect online Portuguese teacher for you.
Other related articles that will interest you:
Learn Portuguese online from scratch