What online maths classes for secondary school are like
If you are not an expert mathematician and you think you need a little reinforcement in your maths classes, you are in the right place. The first and most important thing is to identify which part you find it hard to understand and find a way to understand it better.
Each person is different and will need a different type of help, but for us the best way to reinforce your maths level is with online tutoring as it has countless benefits that we are sure you will enjoy, we tell you some of them in this post.
Tips to get the most out of online lessons
If we have already convinced you and you agree with us that online maths lessons can help you get back on track, now you just need to know how to get the most out of your online maths lessons, take note of these tips.
Set yourself a timetable: Organise your diary, clear some time during the week to dedicate it only to your online maths lessons and try to choose those times of the day when you are more relaxed and can concentrate more. This will make it easier for you to understand the teacher's lessons.
Avoid distractions: you are investing time in your education and personal growth and it is important that you make the most of it, so choose a location where you do not have distractions such as mobile phones, television or people around you that could interrupt your online class.
Get good equipment: for your online maths lessons to go well you don't need the latest computer on the market but we do recommend that you at least have a webcam and a good microphone so that you can communicate fluently with your teacher, and it is also important that you do your lessons from a place where you can access a good internet connection. A good tip is to disconnect other devices that may be consuming internet during the class.
Make yourself comfortable: the advantage of doing online classes is that you can do them from your favourite place at home, choose a space that inspires you concentration, look for natural light or get close to a window. The more comfortable you are, the easier it will be to stay focused and enjoy the class.
Encourage yourself with short-term goals: having goals to achieve in a short space of time will help you to stay motivated in mathematics. You will be able to see how you progress little by little and you won't want to give up so easily. Make a list of goals to achieve and without even realising it, you will reach much higher goals.
Enjoy learning: The most important thing when we dedicate part of our time to any activity is to enjoy doing it, do not take the classes as a self-imposed obligation, enjoy the way, establish a relationship with the teacher, you will feel much happier if you approach the classes as a moment that you dedicate to yourself.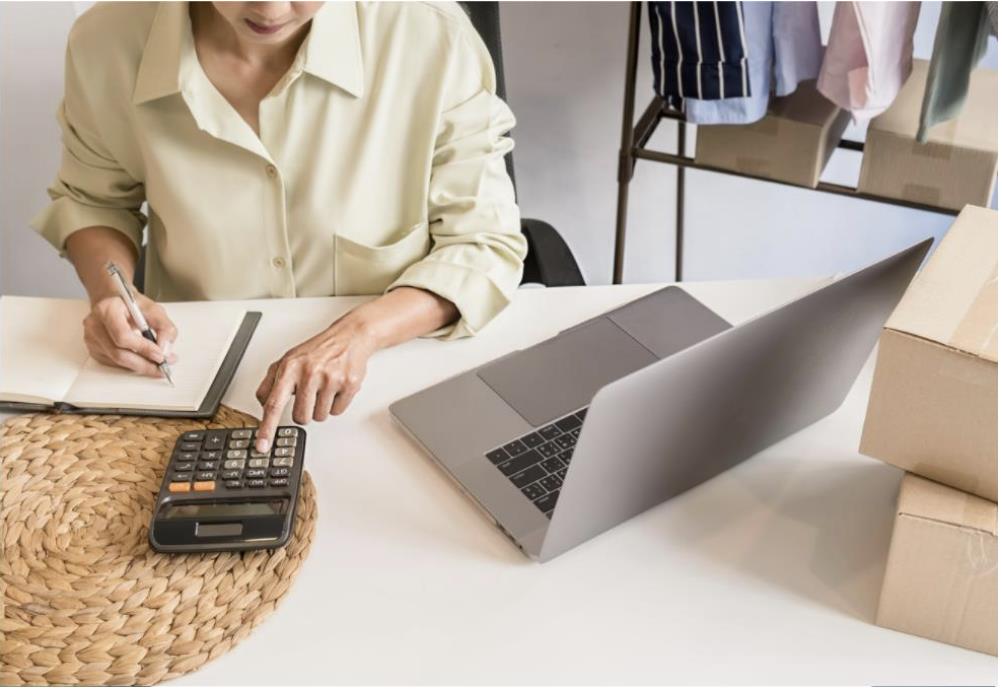 Online maths classes at Classgap
You've decided to sign up for online maths lessons but when you start searching you don't know which method to choose or where to start looking. Nowadays there are millions of online platforms and resources among which you can get lost for hours looking for something that fits you, we want to make it easy for you and that's why we are going to tell you what Classgap's online maths classes are like and what our online platform consists of. Don't miss this article where we tell you how to choose an online maths teacher.
Horarios flexibles: puedes organizar tus clases de matemáticas online como quieras. No tienes que ceñirte a un horario rígido ni debes acudir siempre al mismo lugar, tú decides dónde y cuándo quieres realizar tus clases online.
Facilidad de uso: sólo necesitas un ordenador y una buena conexión a internet para acceder a la plataforma. Además, los pasos a seguir son muy sencillos y están explicados al detalle.
Ahorro: no tienes que desplazarte ni gastar en libros o material, por lo que ahorrarás tanto en tiempo como en dinero. Además tu marcas qué precio máximo estás dispuesto a pagar por tu clase de matemáticas online.
Customised lessons: online maths lessons are one-to-one lessons, which means that you have the power to decide what you want to learn in each lesson. You set the pace and objectives of the classes, the teacher will simply help you to reach the goal you set for yourself.
Use of new technologies: you will get a lot of resources in just one click. With the computer you won't need any more tools, everything will be there. You will be able to watch videos, documents, files, presentations...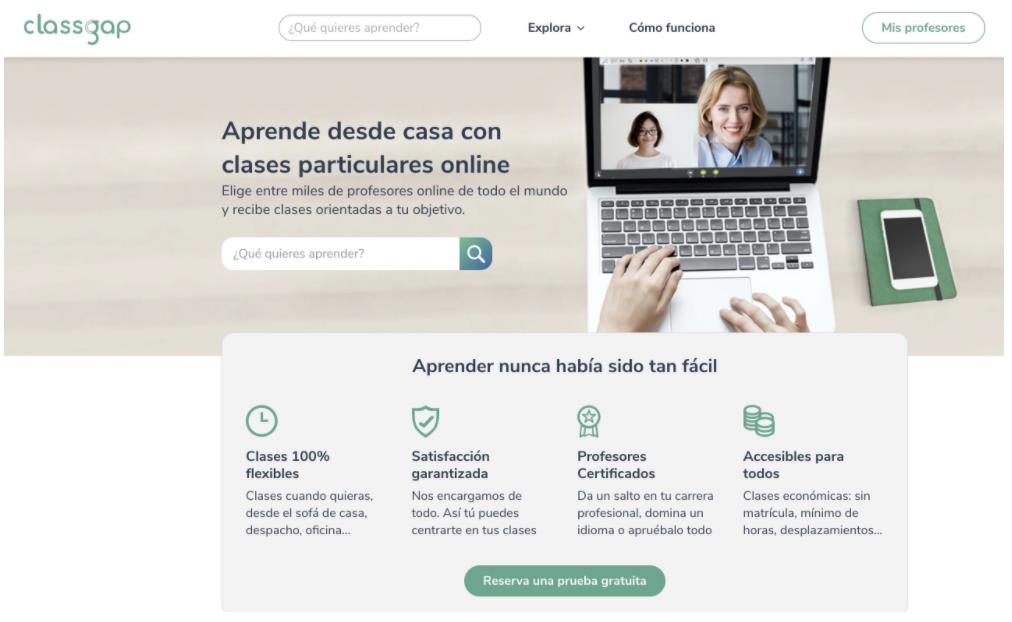 Do you want to know how it works? It's very simple, you only have to follow 5 steps:
1. Choose your ideal teacher: you can apply several filters to detail your search: your availability, the teacher's experience or the maximum price per class you are willing to pay, you can also base your choice on their descriptions and personal videos and on the comments they have from other students in their profile.
2. Select the most suitable time for you: once you have chosen your ideal teacher, you should select the most suitable time for your first class.
3. Book the class with the teacher: You will see that all the teachers have a calendar with their availability and it is very easy to book a slot in their calendar. You will have free 20-minute classes in which you can share your goals or full classes of 60 minutes.
4. The class: Classgap has its own virtual classroom, so you will have at your disposal all the tools you need, a digital whiteboard, the camera to be in contact and a virtual chat among many other things.
5. Evaluate the teacher: once you have done the class, it is time to evaluate your teacher. Leave a comment on his profile to thank him for his work or to give other students who want to start a class with him an idea of what it will be like. I'm sure the teacher will appreciate it!
I want to start my online classes!
You are now ready to succeed in your maths exams. Don't wait any longer to improve your secondary school exams. All you have to do is choose the teacher you like the most from our list!