5 Reasons to take online maths classes for secondary school
It is not a secret that mathematics is a subject that often causes problems in the secondary school years. It is common to see how many students who have never had bad marks in maths start to have problems when they reach secondary school. This happens because without a good foundation it is difficult for them to assimilate new concepts and reach the level required in mathematics during the secondary school years.
Online maths tutoring is a solution for many of these students who find themselves lost in the subject. The help of a private maths teacher will give them the extra confidence they need to pass the school year with flying colours.
In Classgap you will find hundreds of teachers specialised in mathematics for secondary school, you will have the possibility to choose the profiles that best fit your needs and take a 20 minute trial lesson in which you will meet the teacher and share your learning objectives with him/her.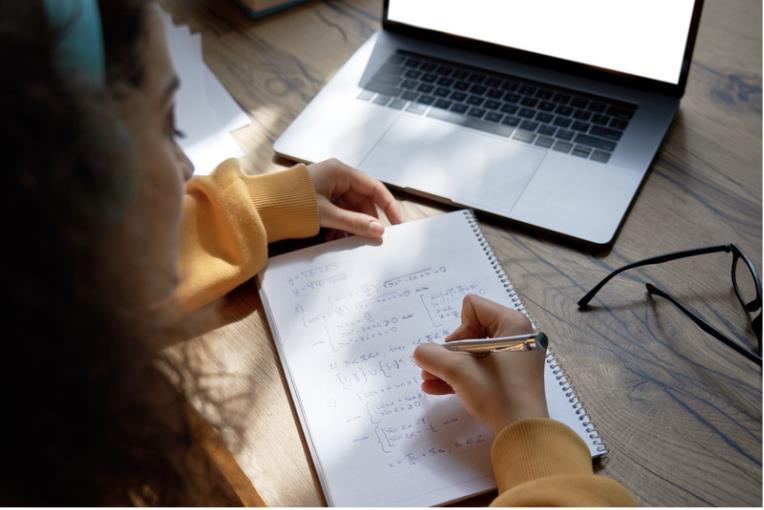 Why are you not passing maths? +
It is normal that you think that maths is impossible to pass and it is even normal that you hate it, don't worry because at Classgap we have the solution, but first let's analyse the problem behind this academic frustration:
Compatibility with the tutor: educators play a very important role in the lives of secondary school students, and in order to maintain motivation and attention during lessons, it is essential to have a good relationship with your mathematics teacher. Moreover, there are many teachers whose lack of vocation has a direct influence on students' relationship with mathematics.
Lack of personalisation: in secondary education, all pupils receive the same attention from the teacher and are obliged to follow the pace set by the class. This means that, if you get lost in a lesson, it is very difficult to get back into the general rhythm of the class without extra help.
Bad study skills: mathematics is different from other subjects in terms of its study, it is necessary to put into practice the theoretical concepts that are being learnt and it is necessary to have a clear base in order to be able to move up a level. A private tutor will give you the keys you need to study mathematics in the easiest and most appropriate way for you.
Motivation: you may have had bad experiences with mathematics and this may have affected your motivation.It is normal to believe that you will never understand secondary school mathematics, but we are sure that you can. If you are not motivated, you will spend less time on this subject and, therefore, less effort to learn it properly.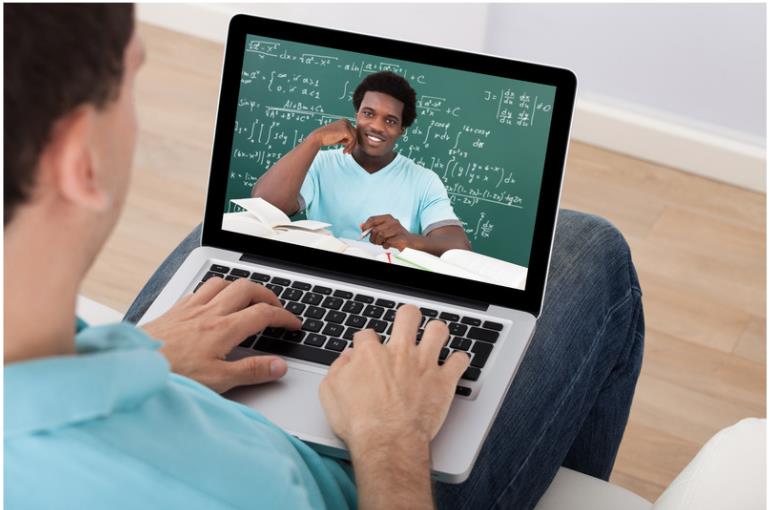 5 Advantages of online maths classes
Finding a solution in time is essential to avoid becoming demotivated and frustrated with mathematics. Hiring a private tutor can help you solve all the problems mentioned above and even change your opinion of the subject. You will love maths!
1. Personalised attention: in a private class you have the teacher's undivided attention and, therefore, the possibility of asking as many questions and making as many proposals as you want. You will not be obliged to wait for other students to ask questions and you will not have to follow a pre-established level.The class will be tailor-made for you, the lessons and the teacher's advice will be adjusted to suit your needs to the millimetre.
2. More detailed explanations: during a private lesson it is common to solve problems and doubts that have arisen during your maths lessons. You have the possibility of spending all the time to understand a single maths exercise, which would be impossible to do in a group class. We advise you not to be embarrassed and take advantage of your private maths classes to ask any questions you may have, as this will make a big difference to your marks.
Start your online maths lessons
3. Pre-assessment: in Classgap you have the opportunity to have a short interview with the online maths teacher of your choice, where you can carry out a pre-assessment in which you will identify your weak points, where you need more help. You will design a strategy for these problems that are preventing you from progressing in your maths level.
4. Additional material: online maths classes are very flexible, they do not follow a predefined educational programme, which leaves more room for the creativity of the teacher, who will surely incorporate additional elements and resources during the classes. Our advice is to share your interests and concerns with your teacher so that they can adapt these resources to your tastes and create much more fun lessons for you.
5. Motivation: choosing a teacher with whom you can establish a good relationship is essential to change your view of mathematics. If you make the right choice, you will only need their guidance for a few lessons before you learn to fly on your own. They will be able to pass on their passion for mathematics to you, show you study techniques that will make it easier for you to learn and, as a result, you will recover your motivation in secondary school mathematics.
With Classgap you have the opportunity to discover the fun side of mathematics. Sign up for free and find the perfect teacher for you today. Online maths lessons for secondary school will change your approach to the subject. Get started today!