How to learn to speak Spanish fluently
One of the best parts of studying Spanish is to see how you gradually become more proficient, you know more vocabulary, it takes you less time to process what they are saying when they speak to you in Spanish, and you even manage to speak faster, without needing to stop and think sentence by sentence.
The most common method used to classify your level of English is the system established by the Common European Framework of Reference for Languages, which ranges from level A1 to C2, in which you are already an expert. The DELE Spanish diplomas are official qualifications that certify your level and command of the Spanish language and are awarded by the Instituto Cervantes.
In the twenty-first century, if you are looking for a job in an international company where you are required to speak a foreign language, you will need to have at least a B2 level to be a qualified candidate.
If you're looking for a job, here are some of the most typical job interview questions in Spanish.
Now that you know that it is important to have a minimum level of spanish, you just have to get started. We recommend Classgap's spanish conversation classes, if your aim is to become more fluent with online speaking classes you will lose your embarrassment and you will be able to speak like a real bilingual.
When we are at B2 level we can already say that we have some command of the language, we are supposed to be able to express ourselves, converse and read perfectly in English, however not all of us have the same facility and it is normal that we struggle with one of the parts, perhaps we are very good at reading in English but we find it difficult to speak it naturally.
If you are not convinced, in this article we tell you all the advantages of online spanish conversation classes.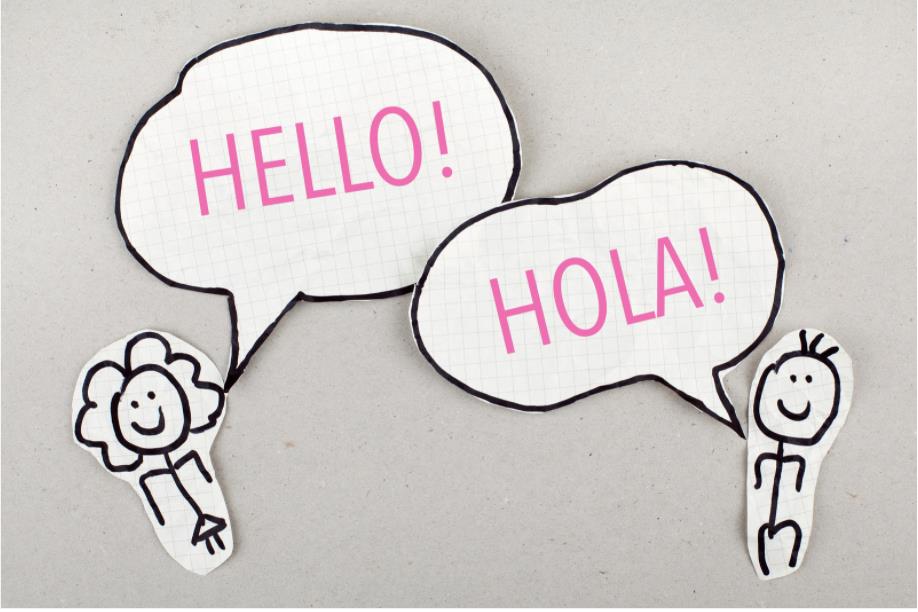 Tips for learning to speak Spanish fluently
It's normal that if you can't express yourself as quickly as you would like when speaking in English you get irritated. It happens to everyone at first, but we promise you that practice and online speaking lessons will pay off and you will become fluent.
If you are on the road to perfecting your spoken English, keep these tips in mind, they will be very useful.
1. Attitude :
Everything in life depends on your attitude, most people who speak English succeed because they have a positive attitude towards the language.
You have to get rid of embarrassment and fear of being judged, don't be inhibited by the fear of making mistakes, to learn you need to make mistakes, if you don't let go of all these attitudes you won't be able to get loose and you won't be able to speak Spanish fluently. Attitude is everything if you want to achieve perfect pronunciation.
Also, you have to be clear that you want to learn English because you want to, if you see it as an obligation you will quickly give up. Find your motivation and keep it in mind every day.
2. Record yourself speaking Spanish:
Nowadays we all have a mobile phone with a camera in our pocket, so make the most of it and record yourself speaking Spanish. We know that you probably hate listening to your own voice, especially if you are speaking Spanish, but it is a very good way to detect your mistakes in pronunciation.
As we have already said, making mistakes is fundamental to learning, although you don't just have to focus on that, it is also advisable to write down the things you do well so that you can refer back to them when you are unmotivated.
If you don't know what to talk about in the video, we suggest that you record a kind of video diary in which you tell what you have done during the day, so that you will become more fluent in having a natural conversation in Spanish on a wide variety of topics. If you follow our advice on a regular basis, over time you will see how you have evolved from your first videos.
Find your online speaking tutor
3. Don't translate mentally:
One of the reasons why you may not be able to speak Spanish naturally is because you tend to mentally translate what you are being told in Spanish or what you are going to say next.
Constant translation is an enemy of learning, but it is true that this error is very common in almost all students of Spanish who have a low-intermediate level, and if you tend to translate every sentence you hear in Spanish into English, it is very difficult to stop doing it.
If this is your case, experts recommend soaking up the language as much as possible, for example, by watching films in Spanish without subtitles, reading aloud from an Spanish book, looking for native speakers to have a conversation with, etc.
4. Use your body to speak Spanish:
Non-verbal communication is very important when expressing yourself in any language. We recommend that, when speaking in Spanish, you use gestures and facial expressions to emphasise what you are saying, this will help you to explain yourself correctly.
Sometimes we tend to think too much about what we are saying when we speak another language and we forget that human beings tend to emphasise our speech with millions of different gestures, expressions and intonations.
Your speech in Spanish will be much more natural if you learn to incorporate these types of actions. Moreover, gesticulating will help you to organise your speech and, even if you do not have a great level of Spanish, the other speakers will understand better what you are trying to communicate.
5. Listen in Spanish:
Believe it or not, to speak Spanish properly you must first listen to it all the time. When we are babies we learn to speak our language without any kind of class or grammar lesson, we just listen to our family talking to us in English all the time, the same happens when we want to learn to speak a foreign language.
One of the reasons why people who go to live in a country with a foreign language are able to master it faster is because they are continuously listening and reading in that new language.
So now you know, if you want to learn to speak Spanish fluently in a short time what you should do is surround yourself with the language in your daily life, listen to podcasts, change the language on your mobile devices, turn on the TV in Spanish, etc.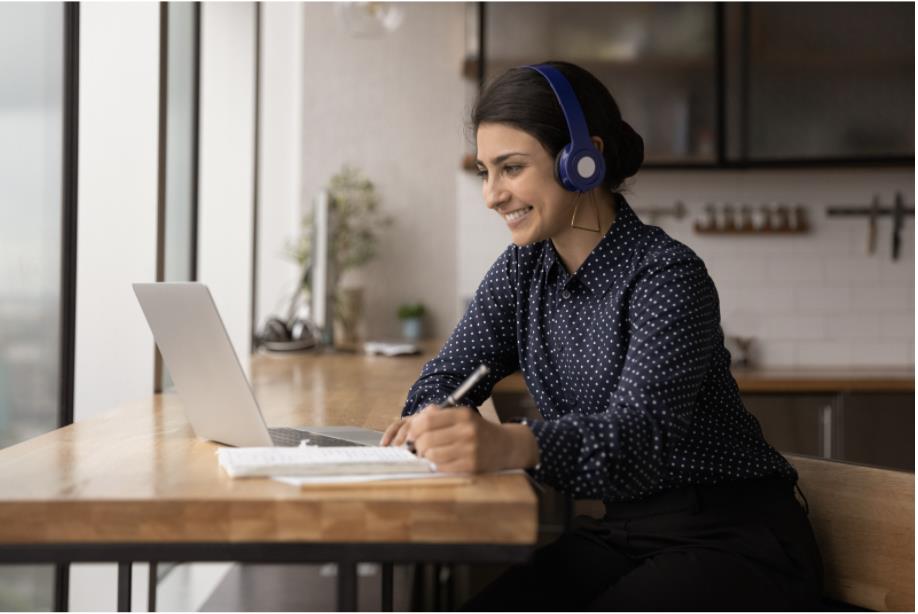 6. Practice it constantly:
Be brave and take advantage of every opportunity you have to speak Spanish, such as speaking Spanish with people at a party, approach a foreign tourist and recommend what to visit, or simply take an active part in each Spanish class by asking the teacher. Sing a song, listen to music in Spanish will help you improve your pronunciation and incorporate new vocabulary in a fun way.
It is quite normal that in your head what you are going to say sounds like perfect Spanish but becomes a poor pronunciation when you say it out loud, that's OK, just detect those words that you find difficult to pronounce and repeat them, this will help you to become more fluent.
7. Think in Spanish :
Once you've got a little grounding in Spanish, the next step is to try to think in Spanish all the time. To do this it is very useful to start by talking to yourself out loud when you are alone at home, if you don't want people to think you are crazy.
Another useful trick, to get used to thinking in Spanish, is to practice describing in your mind what you see around you, it will help you to detect which words you know and which ones still elude you, make a note of the latter and create a list of vocabulary.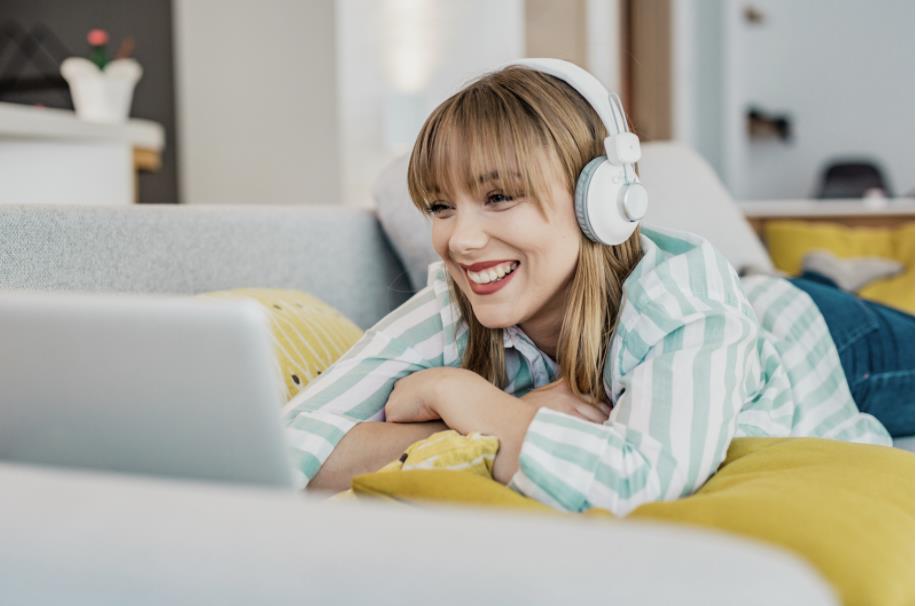 Online speaking classes at Classgap
The online Spanish conversation classes offered by Classgap are, without a doubt, the best tip we can offer you. You can choose from a wide range of native Spanish teachers who will teach you the real Spanish accent you want to achieve.
Live the experience of 100% personalised online education and enjoy all its advantages, classes adapted to your objectives, teachers who are only there for you, saving time and money on unnecessary travel...
Do you want to know how it works? Just follow these steps:
Once you have registered, you will have to access the list of Spanish teachers.
Use the filters to select what you are most interested in: if you want the teacher to be a native speaker or not, the price you want to pay, the timetable you want...
Once you have found the one you like you can book the class. Many teachers have a 20-minute free trial, so take advantage of this and present your objectives to see if they are the right person to help you achieve them.
When the class starts, you will have the option to access the virtual classroom. There you will find all kinds of tools to make your online classes complete. The virtual whiteboard, chat, the option to share documents, links or files...
Once the class is over, you will be able to leave a comment about the class, this way you will help other users who are interested in the same teacher.
If you have any doubts or problems, don't hesitate to ask, our Customer Service team will solve them.
Don't wait any longer and book your first online speaking lesson today. You'll notice the progress in no time!