15 typical job interview questions in Spanish
We will all have to face a job interview at some point. It's an important moment, but don't be nervous, you're sure to get through it. In order to get through a job interview in Spanish, it is very important to know the vocabulary of the professional field well and, above all, to make our Spanish as natural as possible. By knowing the language well, we have a lot to gain.
What is the best way to get ready? With Classgap's online Spanish lessons. Find a good online tutor who will teach you how to communicate during the interview. In addition, you will be able to practice your conversation with him/her and he/she will be able to correct any mistakes you make so that you will be ready for the day of the interview.
Most common Spanish questions in job interviews
To help you stay calm in the interview, we are going to present 15 possible questions that the interviewer may ask you and their possible answers. Remember that it is very important to be natural. It is not worth studying the answers, you should know how to improvise and answer all the questions you are asked.
"Tell me about yourself". It is not a question as such, but it is very important to be clear about what we are going to answer. We must be natural and know how to describe, in a few words, our professional experience and the value we can bring to the job. Show our qualities briefly and concisely.
What is your biggest flaw? Don't fall into clichés. Avoid being basic and answering things like: "I am a perfectionist, I am very demanding with my work", etc. Look for simple and sincere answers that show who you are.
What are your 3 greatest strengths? Avoid going into detail on this question, be concise. Your aim is to highlight 3 personal and professional characteristics that you can bring to the job. Show one virtue and try to link it to the future of the company.
What aspects of a boss do you dislike? Here comes the first trick question. It is a question that aims to add a selective criterion that rules out some of the interviewees, try not to be one of them. Don't criticise other bosses, always try to show that you can adapt to different personalities.
Do you think you are ready for the job? You should study what are the important points they are looking for in this profile. Try to highlight those aspects by being honest and say that there are other points that you have a little less control over, but would like to learn from.
Why have you changed jobs so many times? Another trick question. You need to understand that the company is going to invest time and money in you, they don't want you to leave after a short time. Try to be honest in explaining the reasons for job changes.
Would you do any job that is not your speciality? The aim of this question is very clear, they want to know how versatile you are as a candidate. Depending on the job, this may be a key factor in your selection.
Do you have experience working in teams: one of the points that is often valued in job interviews is that candidates have the ability to interact with different professionals in the company.
Do you consider yourself a creative person? Being creative is a plus in any job. We must be sincere in this question, don't try to embellish your work, they will soon find out if what you say is true or not.
Would you occasionally travel to other places? Depending on the job, they may or may not ask you this question.They are looking to find out if the candidate is open to moving, to see whether or not their family life would allow it if they had to go to a work meeting in another city.
What are your expectations for this job? Before going to a job interview, everyone has more or less clear expectations that they hope will be fulfilled. You should highlight some aspects such as: the projection, the growth, the work environment...
What are your salary aspirations? This is a delicate area. It is possible that the job you are offered does not have a fixed salary or that it is public. Depending on your experience and CV, the company will set the salary. We need to be clear about our salary aspirations.
Why do you want to change your job? This is a common question, many people are looking to improve in their job and apply for other interviews, but it is important that the company knows what your reasons are for changing.
Why should we choose you? You are not the only candidate, so here you have to be very clear about what your answers will be, and they should focus on those aspects that make you stand out from the rest.
Where do you see yourself in five years' time? This question usually falls at the end of interviews. Focus on whether you see yourself in the company in 5 years and how you would see yourself.
You already know the questions, now it's time to find a private Spanish teacher online with whom to prepare for the interview to get the job of your dreams. Sign up for Classgap and book your classes online.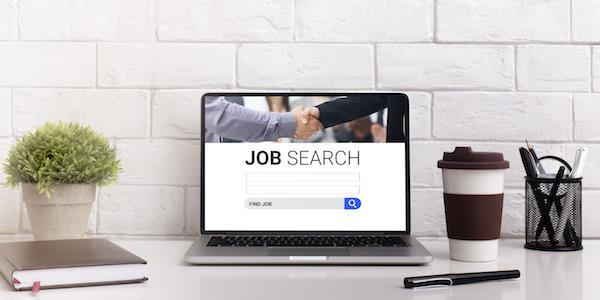 Tips for an online job interview
With the coronavirus situation, many companies have opted for remote working. It is very likely that if you are going to do a job interview for a position in the company, it will also be telematic. Don't worry about it, we give you the keys to succeed:
Take care of your user name and profile picture.
Make sure you have a good internet connection
Make sure you have good lighting and avoid ambient sound that may disturb the interview.
Choose a good place for the interview that is quiet and tidy.
Don't forget to take care of your image. You're at home, but you can't show up in your tracksuit.
Do pre-interview tests to check that everything is correct.
Be punctual, even in a virtual appointment you can't be late. Traffic is not an excuse here.
Maintain a good posture and a good tone of voice.
Look at the camera, it is very strange to see someone talking and looking away.
Let the other person hang up, are you in a hurry to leave? You will avoid cutting the call short and the interviewer being left with things to say.
Don't forget to stay calm! These ten tips will help you to pass your interview with success. To fully prepare yourself, online Spanish classes are your best option. Your private teacher will help you to have a successful interview. Join Classgap!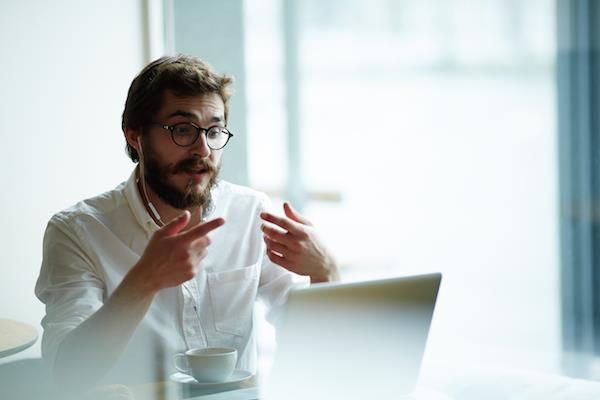 Practice with online Spanish lessons
Improve your Spanish for a job interview with Classgap's online classes. Our platform has a wide range of verified teachers ready to help you achieve your goals. Don't know us yet? Don't worry, Classgap offers personalised classes adapted to your pace and needs.
We take care of everything, your only task is to choose the teacher of your choice by following these steps:
Sign up for the platform
Select the online Spanish class list
Filter by your time availability so that only teachers that fit your schedule are displayed
Choose the price you want to pay for each class
Choose one of the teachers
Book a lesson with him or her
Access Classgap's virtual classroom to enjoy all the tools it has to offer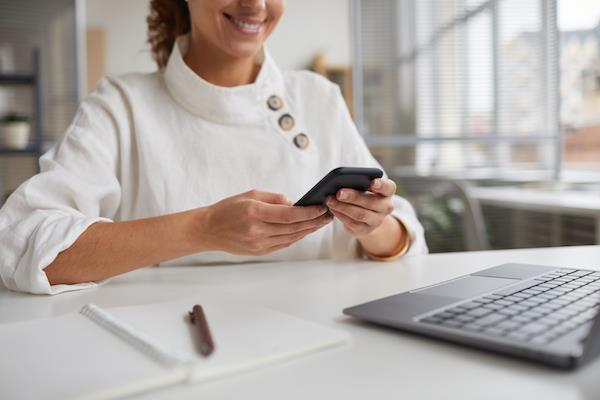 If you have a job interview for your dream job, you need to be prepare.
Go to the Classgap website and choose your Spanish teacher to practise your interview and improve your language skills. We want to help you achieve your dreams. Start today!