How to make the most of online english classes for children
Signing your child up for private online English lessons is a very wise decision. Spending a little extra time reviewing the English lessons they have learnt at school, reinforcing the language points they are struggling with or simply emphasising their strengths in English will help them build a solid foundation in the language.
If you still have any doubts about all the benefits your child will get from online English classes for children, don't miss this blog where we compile a list of the most important ones.
Classgap is the ideal platform for online private English lessons, it has hundreds of teachers specialised in English for children who will accompany you during your learning and they will do their best to help you achieve your goals, but getting help at home is also an important part of their education. If you don't know how, read on!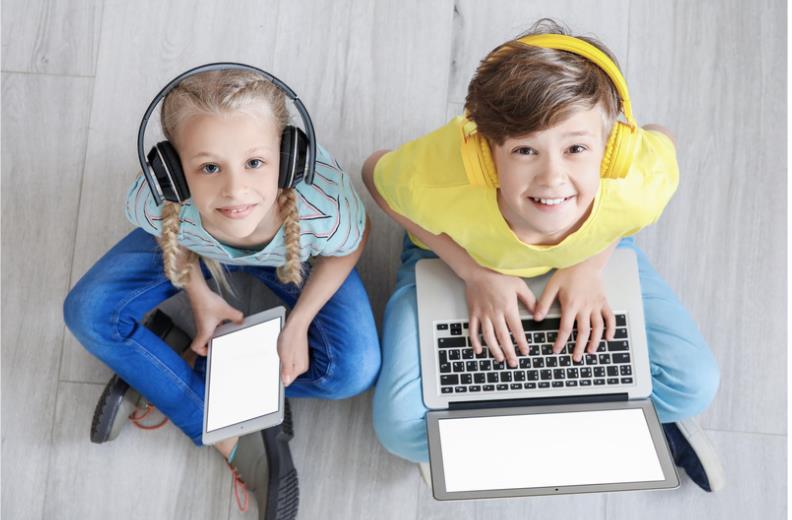 Tips on how to get the most out of online English classes
If this is the first time you are taking online classes, these tips will be very useful. Take out pen and paper and take note because following these guidelines will help your child get the most out of their English classes for children.
Create a class schedule: children need to have a stable routine in their life. Setting a timetable for their English classes will help them to get into the habit of studying faster. Little by little they will get used to their online classes and will perform much better.
Set up a place to study: it is very important that children have an area in the house where they can study away from any distractions. Avoid noise and put any materials they may need during lessons so that there are no interruptions.
Practice with him/her: your child may not yet be able to use the computer or tablet from where he/she is going to take the classes. It is advisable that during the first class you are close by so that you can make the first connection together and help them with any technical questions that may arise.
Find the best english tutor for kids
Keep breaks in mind: although Classgap online classes usually last 1 hour, it is difficult for children to keep their attention for that long. This is not a problem as you have the freedom to set the duration of the class with the teacher, you can agree to take a mini break in the middle of the lesson or end the last 10 minutes with games.
Don't forget physical activity: learning is necessary but don't forget that they are kids and need to spend energy outdoors and spend quality time with other children.Following a varied and healthy routine is the most advisable for their correct development.
You are in control: you are the adult and therefore you decide what the rules are. Your role is to make sure your child is doing the right thing during their online English lessons but try not to interrupt or distract them from their class. In addition, it is advisable that you have as much contact as possible with your child's tutor, so that you know first-hand how your child is progressing and you can set the methodology and content that you want to be present during the lessons.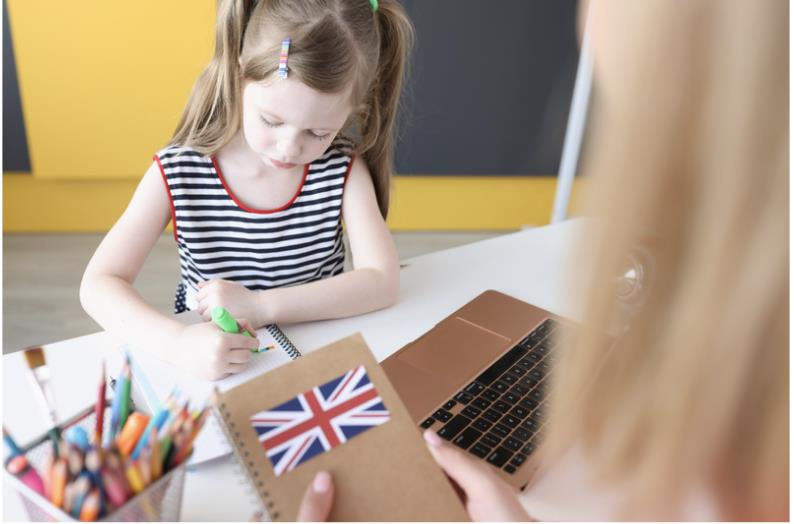 Additional activities to improve English at home
In addition to the tips that we have mentioned in the previous section and that you can follow for your children's online English classes, it is also advisable to reinforce their English level during the day with complementary activities such as the following:
1. Speak to him in English: if you know some English, you can talk to him in English in your everyday life, he will get used to hearing the language and it will be much easier for him to follow his online English classes. If you don't know English, don't worry, you can memorise the new words and expressions you are learning at that moment and practise them together.
2. English apps: there are millions of resources for children on the internet that can help you learn English. Do a quick search in your app shop and choose the ones that best fit what you are looking for: games, English dictionaries, grammar apps or exercises for children.
3. Stories: reading is the best way to learn, it helps you discover new words, helps you become fluent in reading, allows you to learn everyday expressions and, if you read aloud, it can also help you improve your pronunciation. Look for stories in English suitable for their age and level and read them together before bedtime.
4. Games: children interact by playing, so it's a great idea to add games to their learning process that help them improve their level in English. If you don't know any in this article we make a compilation of the best games to learn English online.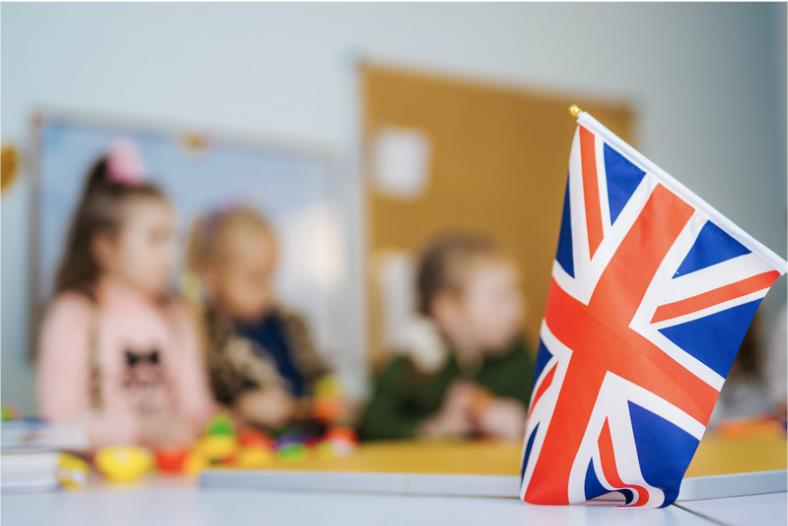 You already know the advantages of online English classes for children, now you just need to find out the benefits that Classgap offers as a leading online education platform. What are you waiting for to enter and discover all its options, it will change the way you understand learning forever!