Can an online teacher help me prepare for an interview in Spanish?
The answer is yes, but read on and let us explain why.
Maybe you are here because you are also one of the 99.9% of the population who state that they have an "average level of Spanish" on their CV and you regret it when it's time for the interview in English.
Don't worry, you probably know more Spanish than you think you do, you just need to be confident and prepare for your job interview in Spanish with a suitable teacher. The best option is to book an online Spanish lesson with Classgap. You will enjoy all the advantages that online classes can offer you: flexible timetable, immediacy in the classes, time and money saving, teachers from anywhere in the world...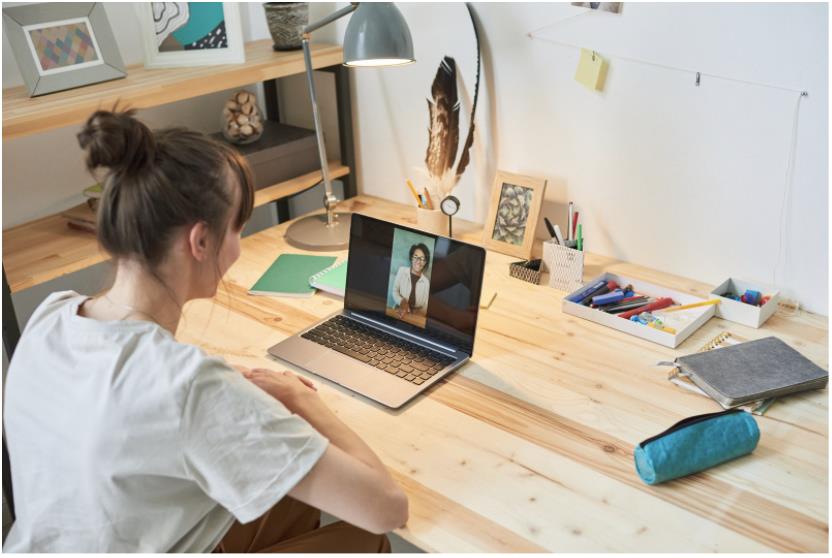 How the teacher can help you prepare for a job interview in Spanish
Preparing for an interview in Spanish is not just about writing an answer to a couple of questions about your career or your strengths and weaknesses, it goes much further than that.
An online Spanish teacher is there to help you with many aspects such as grammar, pronunciation... but above all it will allow you to go into your job interview in Spanish feeling calm and confident.
If you have any doubts about what you will do during the class, you don't know what strategy you want to follow to prepare, what to focus on or what questions you should not miss, we are going to give you the keys to get the most out of your online Spanish class and leave feeling 100% prepared. To prepare for a job interview in Spanish:
1. Check your CV in Spanish:
Take advantage of the fact that you have booked a class with an Spanish teacher and start with the most basic and necessary thing, writing your CV in Spanish. Keep in mind that your CV is the first proof that the company has that you have mastered the language, so it is important that you make sure that all the content is translated correctly.
2. Be honest about your level of Spanish:
It's important that you are aware of your level of Spanish before you book a lesson to prepare for an interview in Spanish. Be honest with the teacher so that he/she can detect your learning needs more quickly and you don't waste time going over things you may already know.
3. Find out about the job you are applying for:
If you know the company and all the conditions and needs of the job you are applying for, it will be much easier for you to prepare with your teacher a series of questions that may arise during the interview or even specific vocabulary that you will need according to your job and professional sector.
4. Practice your pronunciation:
In Spanish there are a large number of homophones, words that sound very similar when pronounced but have completely different meanings.You should take advantage of your online English classes to perfect your pronunciation and in this way, as well as demonstrating your command of the language, you will avoid any misunderstandings that may arise during the interview.
5. Practice listening:
Sometimes we forget that an interview is a conversation between two people and for two people to understand each other you have to know how to listen. If you are not used to listening to English, it will be difficult to understand what the interviewer is asking you and it will be difficult for you to answer correctly. If you do not want to repeat hundreds of times the question: "Can you repeat please?" we advise you not to forget listening.
Find you perfect english tutor
6. Spanish expressions:
Don't miss the opportunity to prepare with your teacher possible sample answers, phrases and expressions that you can use in any context and that can save you from not knowing what to say when faced with an interviewer's question.Knowing this type of lifesaver is a very useful resource and we are sure that you will use it on more than one occasion.
7. Questions and answers in Spanish:
Job interviews are usually all very similar and this gives us an advantage, being able to prepare the answers to those questions that tend to be repeated in almost all interviews in Spanish. We also advise you to prepare some typical questions that you think may come up at the end of the interview, such as: what is the salary, when will they contact you again, etc. You will show interest in the position and resolve all your doubts.
8. Do a simulation:
The best way to prepare yourself is to practice. Ask your online Spanish teacher to do a dialogue in Spanish pretending that he/she is the interviewer and you are the interviewee. If you are not sure what you might be asked in your interview and you can't think of what to ask yourself, take inspiration from online job interviews, there are millions of examples on the internet that can help you.
If you still have any doubts, don't miss the article in which we tell you the 7 keys to mastering a job interview in English.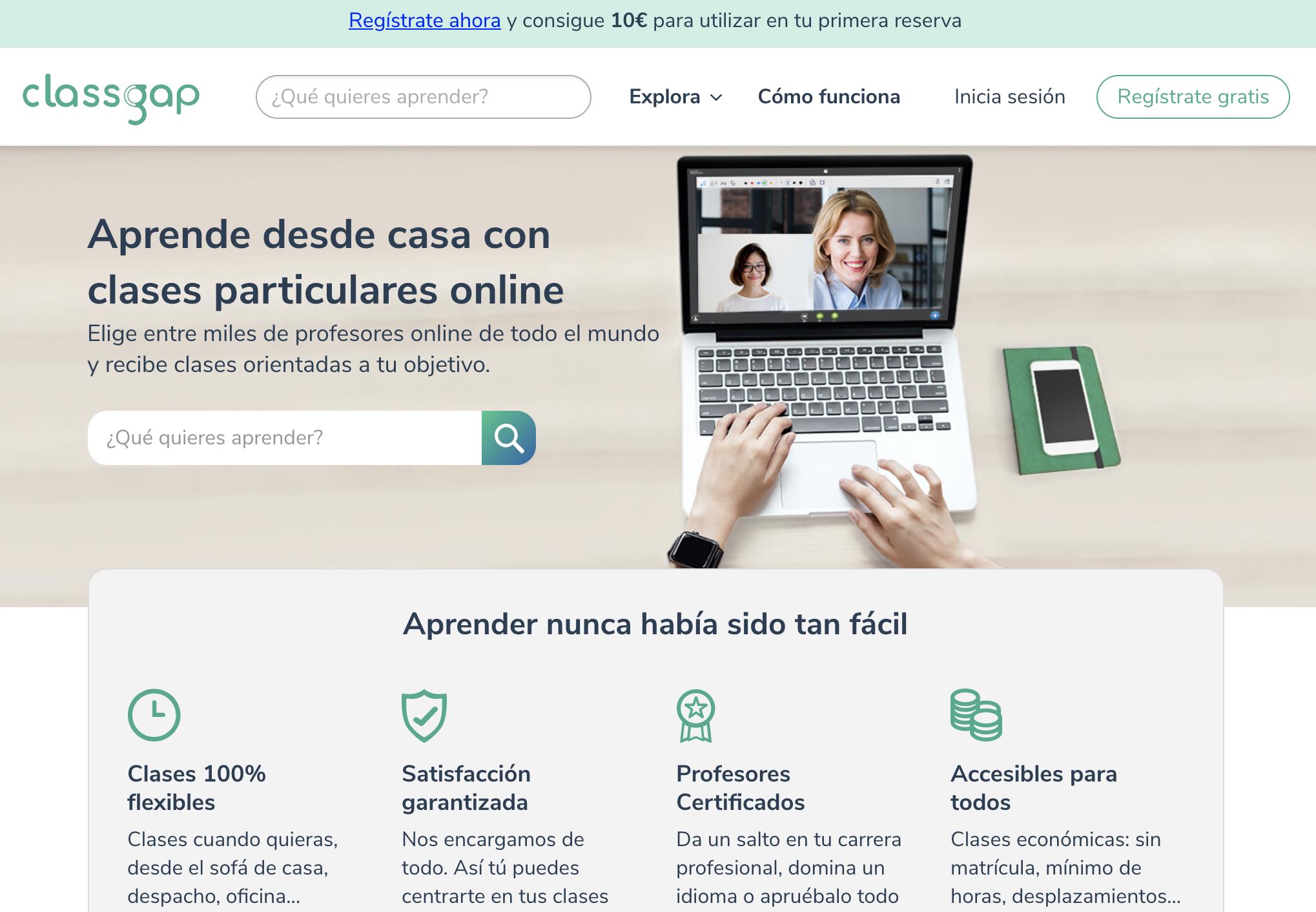 What is a job interview preparation class at classgap like?
Why are Classgap's online Spanish classes the best way to prepare for a job interview in Spanish? Here's why:
You choose the teacher: with online classes, you have the option to choose the teacher that best suits your needs. At Classgap, you can choose whether you want a native speaker or a bilingual teacher. Consult our wide range of verified teachers to find the one who can meet your objectives.
Savings: you won't have to waste time on unnecessary travel. You will be able to save time and, above all, money as you won't have to spend on public or private transport.
The quality of the lessons: they are 100% personalised, you will have a teacher who is an expert in preparing an interview in Spanish with professional and/or academic experience in his or her field. This method allows you to adapt the level and pace of learning to each student individually, without forcing you to follow the pace of a group of students with different levels.
Opportunity for interaction: Online classes make students feel less intimidated and lose their embarrassment, which is essential for practising and becoming fluent in the language in preparation for your interview. Also, as there are no other people in the class, it is normal to participate more, as you lose the fear of making mistakes.
Absolute immediacy: We don't usually have much time from the moment we are informed that we have a job interview until the day of the interview itself, so it is important to have a quick and efficient resource such as Classgap's online Spanish classes. Whenever it is, you're sure to have an English teacher ready to help you get there.
It is a very simple platform . Here are the 3 points that make it the perfect platform to prepare for a job interview in Spanish:
Find your ideal teacher: among all the teachers on the grids, you are sure to find the one that best suits your needs. You should take into account several aspects, such as time availability or level, among others.
Time flexibility: enjoy the convenience offered by online classes and dedicate time to other activities. You will be able to do many other activities and combine them with your learning.
The virtual classroom: Classgap has a virtual classroom to make the online training experience more complete. Here you will find everything you need to complete your learning. You will be able to use the tools we offer: videoconferencing, digital whiteboard, document editing, integration with G.Drive, Youtube...
In order to take the class you will only need a computer and an Internet connection. If you want to know how to book a class, it's very simple:
Select the teacher: when you find the one that best suits your goals, go to their profile and check their timetable.
Free trial: many teachers offer a free 20-minute trial to get to know each other and explain your goals to see if they are the right person to meet them. After the trial you can decide if you want to continue with them or find someone else.
Individual lessons or packs: teachers offer various prices. You can book a one-to-one lesson or choose a pack. The advantage of the packs is that the price per class is cheaper. If your idea is to have between 5 and 10 classes, they are a very good option.
Payment: this is usually one of the things we are most afraid of when it comes to doing things online. Don't worry, the platform offers a secure and easy payment system.
After the class: you can leave a comment on the teacher's profile telling them about your experience. Thanks to this, other students can be guided in the selection of their teacher.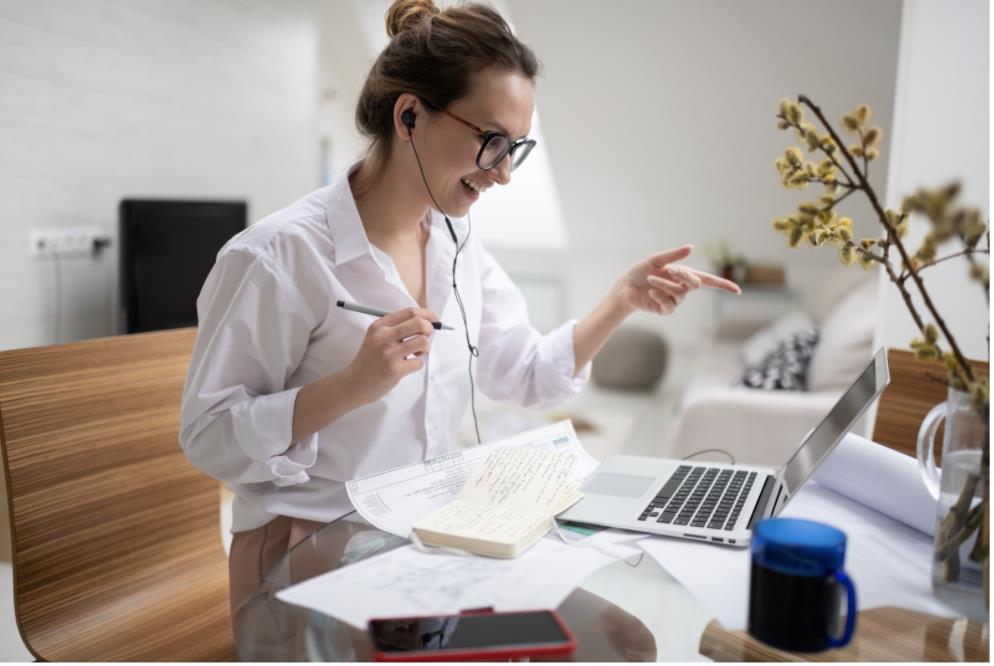 You already know what you can achieve if you book an online class with Classgap and prepare for your job interview in Spanish with a specialised teacher. It's up to you to make a difference and leave them open-mouthed. Lose your fear and prepare yourself to succeed in the world of work!