Why learning with Classgap?
Satisfaction guaranteed
If you're not completely satisfied after your first class, we'll refund your purchase.
If you didn't do the lesson, it's cancelled or you are not completely satisfied within 24 hours passed your first lesson, we'll help you find a new tutor or refund your purchase.
Change the date at any moment
You will be able to reschedule the class if you can't assist.
Pay once you've received the lesson
We will make the payment of the lesson when finished
You will need to enter your payment details. In the case of individual class bookings the amount will be charged at the time of the class, but in the case of packs the payment is made in advance.
Stephanie
She's from United States
Teaches
over 3 years of experience teaching online classes
English

Intermediate/B1-2, Advanced/C1, Proficiency/C2

HELLO! By looking for a teacher, you've already taken the first step. About my classes: I have been teaching English for more than three years. I prepare each class especially customized for the student and share with them the agenda and entire lesson via word document. The purpose of the agenda is so the student always has the information about what we did in class, their homework, and the entire lesson for reference. Each class involves a grammar lesson, pronunciation lesson, vocabulary lesson, and of course, plenty of conversation. However, the majority of the class is carried out orally, although accompanied by written materials, so that the student can practice their oral comprehension, train their ear, and get plenty of speaking practice. At the same time, the student can see the written version of the lesson so they practice their reading skills as well. The class isn't a simple conversation, either, as it is very structured. I give written homework and readings, as I like to take the time in class to do activities the student can't do at home alone. I spend a lot of time carefully preparing each class, and because of this I do need to charge a bit more for classes. Your success is my goal, so I'm always available if you send me a message, ask about the homework, ask about anything else in general, change the class date or time, etc. I adapt to each student's needs and tastes. If you'd like me to change anything about the class, I'd love for you to tell me. I prefer you to be happy with the class so you can improve more quickly. It's also super important that you have fun! We will always cover topics of interest to you and you'll learn vocabulary you need and want to learn. I design each class especially for my student as an individual, according to their tastes and lifestyle. About me: I have a Bachelor of Arts degree in Spanish Language and Literature and I am also a Spanish-English translator and interpreter. I was born in the United States, am a native English speaker and I speak Spanish fluently. I am certified to teach English (TEFL and TESOL) and I have taught all levels in many different settings including private, institutes, schools, and in company. I have a passion for languages which has motivated me to be a language teacher. I am proficient in French, and took three years of Chinese at university. I also dabble in German, Portuguese, and Italian. I am very interested in teaching pedagogy and am constantly improving my technique for giving classes. I like to focus on grammar learning and conversation, talking about topics that the student is interested in or topics that the student needs for their life, work, travel, etc. The improvement and success of my students' are my priority. I adapt to each student's needs and preferences and I always evaluate the student's learning style and best teaching method for him or her, therefore I take my job very seriously. I believe this is crucial because as a professional with a lot of experience, I take care of creating a relaxed yet successful environment it is my job to create a successful class for the student and it should not be the student adapting to me. I have decided to dedicate my life to academia as I love reading, writing, researching, teaching and learning a wide variety of subjects.
Speaks
SpanishBilingual
EnglishNative
ChineseBasic knowledge
FrenchConversational skills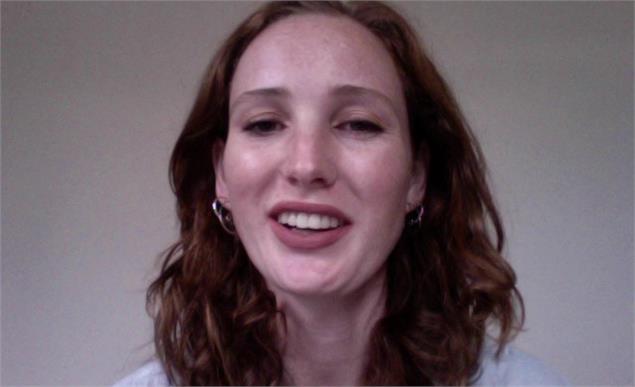 Education
Degree - B.A.
Spanish Language and Literature
Certification
TEFL: Teaching English as a Foreign Language
Certification
TESOL: Teaching English to Speakers of Other Languages
Presentation
Hi, I'm Steph! I customize each class & share the class agenda and lesson with the student. The class feels like a conversation but involves grammar, vocab, speaking, and listening, using written materials. You'll practice all skills including writing and reading, which I give for homework, and have access to past lessons. I take advantage of class time to do interactive activities. I spend a lot of time preparing classes and communicating, which is why I charge a bit more for classes.
Book an online lesson
(The calendar displayed shows your local time)
Stephanie accepts booking with at least 12 hours in advance.
| hours | Monday | Tuesday | Wednesday | Thursday | Friday | Saturday | Sunday |
| --- | --- | --- | --- | --- | --- | --- | --- |
About me (pictures, hobbies, extracurricular interests...)
Lectura
Cocina
Escritura
Psicologia
Fotografia
Viajar
Idiomas
Guitarra
Canto
Piano
Estudiar
Rock and Roll
Travel
Cooking
Reading
Writing
Research
Academia
University
Studying
Psychology
History
Anthropology
Antropología
Photography
Languages
French
German
Chinese
Portuguese
Italian
Singing
Guitar
Music
Politics
Animals
Cats
Horses
Caballos
Gatos
Nature
Naturaleza
Hiking
Trekking
Foreign Languages
Geography
Social Sciences
Natural Sciences
Information Science
Computer Science
Surfing
Surf
Swimming
Sailing
Velo
Velero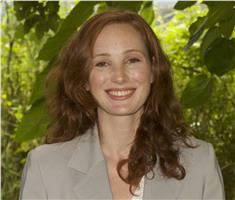 Reviews

Patricia Santos
19 reviews
She is a really good teacher!!

maria ilia
Very nice teacher, good english

Carlos Martinez
2 reviews
Excelente profesor
The description has also been written in other languages, click here to read them all
Frequently Asked Questions
• Can I cancel a booking?
Yes, you can cancel booking up to 8 hours before the lesson starts, indicating the reason for the cancellation. We will study each case personally to carry out the refund.
• How do I pay for the lesson?
At the time you select a lesson or package of hours, you will make the payment through our virtual payment service. You have two options:
- Debit / Credit
- Paypal
Once the payment is settled, we'll send you an e-mail with the booking confirmation.
• Can I modify a booking?
Yes, something unexpected can always happen, so you can change the time or day of the lesson. You can do it from your personal area in "Scheduled lessons" through the option "Change date".
• How does a lesson at Classgap happen?

The class is done through classgap's virtual classroom. Classgap was developed specifically for educational purposes, including many useful features such as: digital whiteboard, online text editor, webcam, screen sharing and many more.