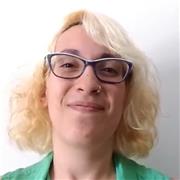 Teaches: Spanish, Spanish Literature
Literature and Language classes. Wide experience in the field, with a variety of levels and objectives. I work with different techniques and materials. The classes are adapted to the objetives of the student. Free interview.
Besides a native speaker, I'm a teacher and Bachelor of Spanish Language and Literature, with a wide variety of teaching experience: I've worked in sc...