Why learning with Classgap?
Satisfaction guaranteed
If you're not completely satisfied after your first class, we'll refund your purchase. more info
If you didn't do the lesson, it's cancelled or you are not completely satisfied within 24 hours passed your first lesson, we'll help you find a new tutor or refund your purchase.
Change the date at any moment
You will be able to reschedule the class if you can't assist.
Pay once you've received the lesson
We will make the payment of the lesson when finished more info
You will need to enter your payment details. In the case of individual class bookings the amount will be charged at the time of the class, but in the case of packs the payment is made in advance.
Elena
She's from Germany , currently lives in Spain
Teaches
over 10 years of experience teaching online classes
German

Intermediate/B1-2, Advanced/C1

Spanish

Intermediate/B1-2, Advanced/C1, Proficiency/C2
Speaks
EnglishFull proficiency
FrenchConversational skills
GermanNative
SpanishNative
Education
Master/Postgraduate
Máster en Comercio Exterior
Certification
Goethte Zertifikat C1
Certification
Besser Deutsch Schreiben
Certification
Certificado Babbel alemán en el trabajo - Reuniones de trabajo
view all
Presentation
The tutor wrote the presentation in another language View the original text
Hola! Soy profesora de alemán cualificada bilingüe (alemán - español). Doy clases de alemán a todos los niveles, adaptadas a las necesidades de cada alumno. No imparto clases ni fines de semana ni los días festivos. Prueba tu primera clase gratis! Hallo! Ich bin Elena, qualifizierte muttersprachliche Deutschlehrerin. Ich biete Deutsch als Fremdsprache auf allen Stufen (von A1 bis C1) nach dem "Gemeinsamen Europäischen Referenzrahmen" (GER) an. In meinem Unterricht kombiniere ich neue und traditionelle Methoden. Du kannst natürlich sehr gern mit einer Unterrichtsprobe versuchen! Am Feiertage oder Wochenenden unterrichte ich nicht. Viele Grüße!
Hallo! I teach Spanish bilingual (German - Spanish) and give online classes, preferably in the morning, at all levels! Feel free to try with 15 minutes free class! Bis bald! Elena
Book an online lesson
(The calendar displayed shows your local time)
Elena accepts booking with at least 12 hours in advance.
| hours | Monday | Tuesday | Wednesday | Thursday | Friday | Saturday | Sunday |
| --- | --- | --- | --- | --- | --- | --- | --- |
About me (pictures, hobbies, extracurricular interests...)
Idiomas
viajar
Naturaleza
mascotas
psicología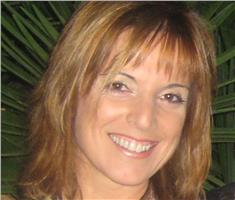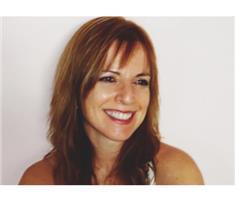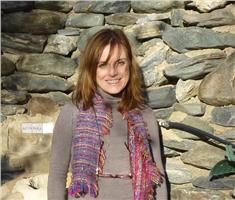 Reviews

Paula Dana
4 reviews
Excelente profesional. Altísimos conocimientos tanto de Alemán como de Español. Muy contenta.

Consuelo Vallvé
16 reviews
Muy buena

Ana
Elena ist offen, pünktlich und nette. Elena es una persona comunicativa, puntual y educada en el trato.
The description has also been written in other languages, click here to read them all
Frequently Asked Questions
• Can I cancel a booking?
Yes, you can cancel booking up to 8 hours before the lesson starts, indicating the reason for the cancellation. We will study each case personally to carry out the refund.
• How do I pay for the lesson?
At the time you select a lesson or package of hours, you will make the payment through our virtual payment service. You have two options:
- Debit / Credit
- Paypal
Once the payment is settled, we'll send you an e-mail with the booking confirmation.
• Can I modify a booking?
Yes, something unexpected can always happen, so you can change the time or day of the lesson. You can do it from your personal area in "Scheduled lessons" through the option "Change date".
• How does a lesson at Classgap happen?

The class is done through classgap's virtual classroom. Classgap was developed specifically for educational purposes, including many useful features such as: digital whiteboard, online text editor, webcam, screen sharing and many more.