How to learn Spanish on a budget
Have you decided to learn Spanish?
Not only is Spanish one of the most popular languages, but it's also a fun challenge if you are looking to expand your culture. It takes time and effort. But if you've set your mind on doing it, you will nail it.
You only have to remember one thing, learning Spanish is a long race, not something you can finish in a couple of months. You will need patience, resilience and a high tolerance for frustration and mistakes. They will make you better.
Nowadays, online education is a very affordable and sensible option to study a language. The Internet offers a very wide variety of options for every type of student. And if you want to learn a language while saving money... Well...you have to be very good at managing your bank account.
If you are not up to it, there may be some tips to help you accomplish your goals without wasting any money, or time. If you are planning on learning Spanish but you are on a budget here there are a few tips to do it for free:
Join a language exchange tandem
What's a language exchange tandem? Good question. A tandem language learning or language exchange tandem is a learning method based on the verbal exchange between two people who speak different languages. You meet someone face to face or by skype and the point is to teach each other about the intricacies of each language.
Each partner has an equal amount of time to speak in their native tongue, so both have a chance to learn. This is a fun and enriching method to learn because not only are you talking about the vocabulary or the grammatical structures. You get to meet the culture and the experiences of people from around the world. If it works out, you can even make friends and share an amazing time.
To find a great language exchange partner it's important to know where to look. Universities usually have ads for people who are looking for partners in some faculties. Many exchange students take advantage of their stay to learn the native language. However, there are apps that aim to create a community of people for a tandem.
Some of these apps are:
Hello Talk: This is an app with a very active community of native speakers looking for a language partner. It is a free platform with really useful tools such as grammar correction or the option to send voice messages, videos, and texts.
Bilingual: This app not only connects you with potential language partners but also lets you practice with a language bot. While you are looking for someone to practice, you can sharpen your skills with the bot.
Tandem: Tandem is a free app that helps you find your perfect language exchange partner. It has one of the biggest communities of native speakers in the world and you can find more than 150 language speakers.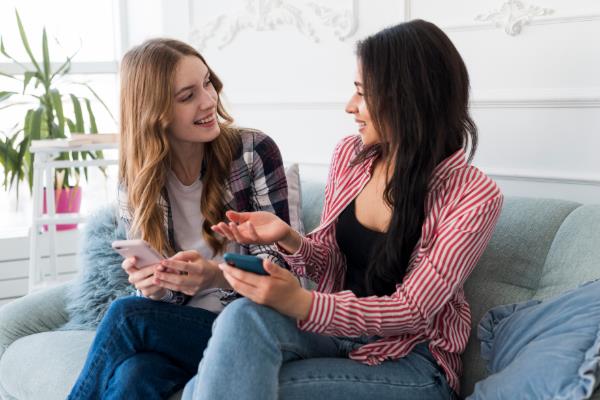 Watch Tv shows and films in Spanish
This is an amazing method to learn Spanish expressions while doing something you love. You can start new shows or films, rewatch your favorite series or films. It won't even feel like learning. Take into account that some tv programs require a higher level of understanding while others are more approachable.
One of the advantages of Spanish film and TV industry is that almost every English product has been dubbed. They have a big movie dubbing industry. Therefore, you can watch almost anything in Spanish. Netflix and HBO are platforms that almost always give you the option to change the language to Spanish.
If you choose to start watching films and shows in Spanish, make some research first to make the right choice. Some tv-series and movies are difficult to follow for non-native speakers. It's important to make the right call.
Beginner: Narcos is a great choice if you are starting to learn Spanish. It's a bilingual tv show that combines American characters speaking English with Mexican characters speaking Spanish (or Mexican-Spanish).
Intermediate: La Casa de Papel is a very popular Netflix Tv Show that follows a gang of robbers through their biggest heist. It is entirely in Spanish but the vocabulary they use is more informal and easy to understand.
Advanced: Las Chicas del Cable is more challenging because the story is set in the '20s and the vocabulary and grammar structures used are a bit more complicated and old-fashioned.
Download some free apps to learn Spanish
In this new day and age, with so many devices at our disposal, apps are coming strong and there are many viable options to learn Spanish. Many are still paid apps but some good ideas are still free such as Duolingo or Memrise.
These apps are very intuitive and their content is good even though it's free. The lessons are pretty complete and they offer a very light and breezy learning method. Nothing too messy or difficult. You can now learn Spanish while commuting or waiting in the cue at the supermarket.
Complement your education with a private tutor
Memrise: is a place created by the community for the community. You can find great courses made by Spanish native speakers or teachers. It offers a wide spectrum of lessons for beginners, intermediate or advanced students. It even lets you track the progress.
Duolingo: This is one of the most popular apps for language learning. As a student, you learn the language through different levels of grammar and vocabulary lessons. One of the most remarkable things about Duolingo is the gaming component. You hardly notice that you are learning because it's fun and entertaining.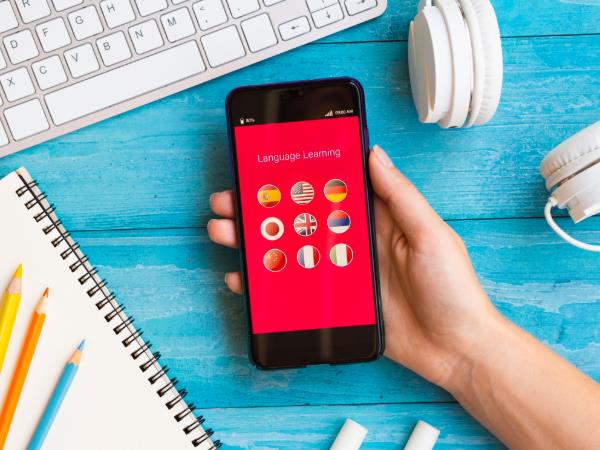 Watch Youtube channels
Youtube is a great digital space where one can find very resourceful information. Everyone can share knowledge and many YouTubers are more than happy to teach basic, intermediate and advanced Spanish.
Some youtube channels are entirely dedicated to learning Spanish tutorials. They are small lessons that approach different topics. And they can be really useful to solve doubts regarding a particular issue.
Butterfly Spanish: this is a youtube channel that posts videos that last 10 to 45 minutes. They teach the fundamentals of Spanish, from ordering food to introducing yourself. The teacher, Anna, is really fun and relatable and it will make everything so much easier to understand. The lessons are accompanied by a whiteboard with some of the concepts written down. Give it a try!
Learn Spanish with "Señor Jordan": this YT channel is hosted by an English speaker named Jordan. He clearly states that he teaches Spanish but he is not a native speaker so his videos won't make you fluent. However, he is really good at teaching the most basic concepts and he is fun and easy to watch.
Culture Alley: it is a YT channel that teaches not only Spanish but also Mandarin. However, they have great explanations in English about the most basic concepts of the language. Lessons are 10-15 minutes long and they are really easy to follow.
Meet a community of students in social media
With the rise of social media, students from different disciplines have found a space to share their notes and ask questions. Like Youtube, is a place of shared knowledge with people with the same problems and doubts. However, the medium allows for more interaction and a more enriching back and forth.
Explore Facebook pages or twitter threads for example and see if something pops up that interests you. It is also a great way to meet a future study partner or study group. It's important not to feel alone and look out for support in the learning process.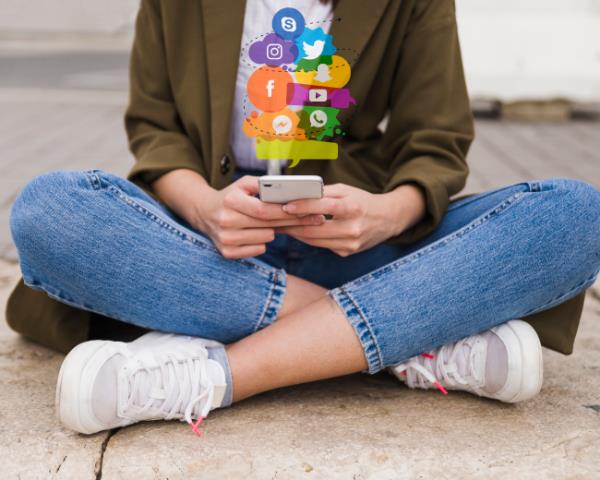 Search for free online resources
The internet is full of great materials for teachers and students alike. In terms of language learning, you can find exercises, audio listenings, entire lessons explained… Take advantage of it because some are really useful. This can be amazing if you are a beginner student, but if you are already pretty advanced you may find it a little too basic.
Volunteer abroad to a Spanish-speaking country
If you want to travel for free while also learning a new language, the best way is to volunteer your time in a Spanish-speaking country. Teach English to kids, do some labor work or contribute your time for a good cause.
This will allow you to meet locals and practice your Spanish in real-life situations such as asking for directions, introducing yourself to new and interesting people or surviving on your own in a foreign place.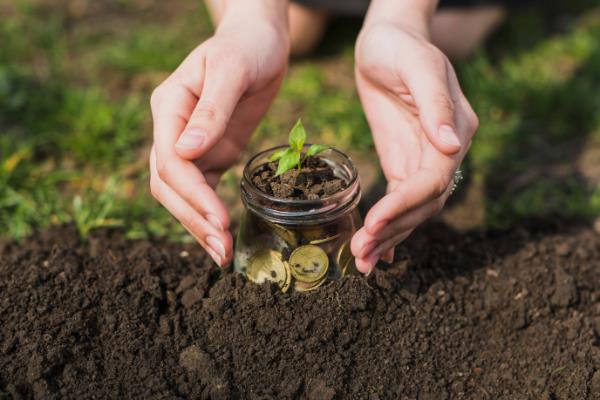 Listen to Audiobooks or podcasts in Spanish
If you don't have enough time to read entire Spanish books you could try listening to audiobooks in your free time or during your commutes. It is important to listen carefully to how some words are pronounced or even the sound of some sentences and expressions.
Besides, it is a very entertaining way of learning a new language. You are not only getting your ear used to the sounds but you are also enjoying a story or a radio program (if you are listening to a podcast).
There are many options but if you are looking for ideas we have some for you:
Coffee Break Spanish: this podcast is aimed at beginners and intermediates mostly. It follows Mark and his student Kara through a myriad of topics from asking for directions to ordering a coffee. The lessons usually last 10-20 minutes and they are mostly conversational.
SpanishPod101: this is a podcast hosted by different people from the Spanish-speaking world such as South and Central America or Spain. Their lessons are conducted all in Spanish but their dialogues are repeated several times in case you missed something. SpanishPod101 has lessons or beginners to advanced students.
Spanish Obsessed: this is a podcast hosted by a Spanish-speaking couple who teach their lessons in a conversational tone. You will learn the "Spanish" from the streets with fun lessons. The episodes aim at beginners through advanced students.
Take Free Online courses
Some websites or universities offer courses for free for all online students. Most of them are useful to improve your level of Spanish and can be perfect if you are on a budget. They have very good material and they can be very resourceful.
It may take time to find the right course for your level and your needs but it's worth a shot. Usually, the best websites offer official diplomas for a cheap price and it is something you can add to your curriculum.
Some platforms that offer free courses are:
Coursera: this platform has a wide variety of courses for free for every student that wants to read and watch the videos. It has courses for different levels from beginners to advanced. However, if you want a certificate and complete access to all the material you may need to pay a small fee.
Udemy: is a little less complete than Coursera and most of the courses aren't free. The only free courses you can find are aimed at beginner students and only teach the fundamentals.
Make a solid Study plan
None of the tips above will work unless you know exactly what are you striving for. Work with a study plan that fits your schedule and your needs. Plan your goals and the steps you are going to take to achieve them. The organization is key in online studying and even more if you don't have a solid didactic structure.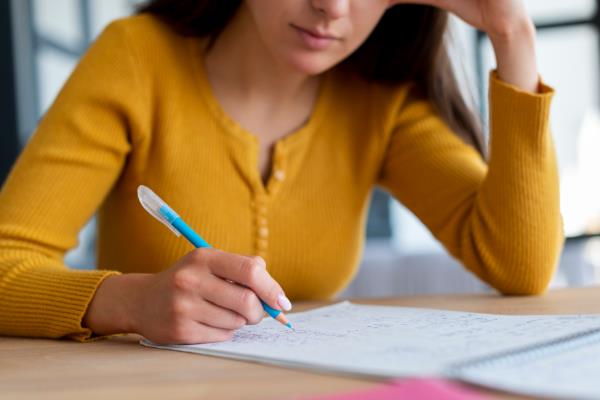 All of these tips are great to reach a certain level of Spanish. However, they are not bullet-proof methods and it is important to complement some of them with other alternatives such as online classes with private tutors. Classgap is the perfect platform to improve your Spanish through online lessons that fit all your needs.
With a very intuitive interface, Classgap offers all the tools you need for a Spanish lesson with the perfect tutor. Do you want to give it a try?