The 5 basic resources to learning Japanese online
Maybe you've been thinking for some time that you want to start studying Japanese but you don't know where to start because we all know that it's not exactly an easy language to learn.
Although English is the language that will open the most doors for you worldwide, Japanese is close behind. In the last few years, business relations with this country have made it a very attractive language for companies. It is the ninth most spoken language in the world and, as there are still few people who decide to study Japanese, this makes it even more interesting.
If you would like to set your own learning pace and get a teacher who adapts to your goals and needs, online classes are the best option for you.
We tend to think that learning a new language is equivalent to spending hours and hours sitting at our desk in front of a pile of grammar books and a few dictionaries, quite the opposite.
There are many options to learn Japanese online in a fun way, without having to go through the boring process of books and inflexible lessons. Today's access to the internet and thousands of online content has turned language learning into an experience that, if you want it to be, can be fun.
There are millions of ways to learn Japanese but today we will focus only on the top 5.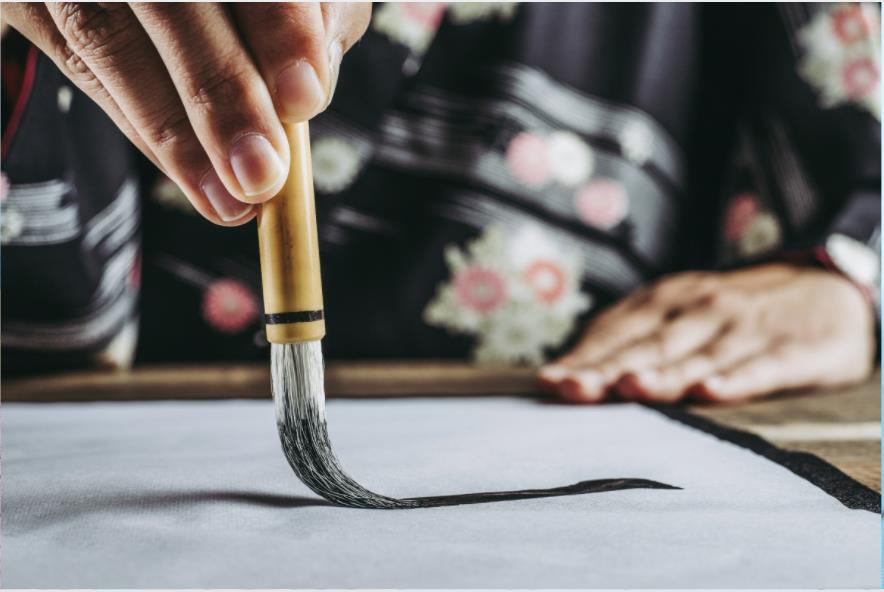 1. Apps and games to learn Japanese
Free apps are a good tool that can help us a lot while learning Japanese. There are a lot of apps created to teach the famous Kanji (characters that represent ideas and concepts). Some of them are:
Kanji Studio: includes flashcards, tests and spelling tests and has more than 60,000 kanji sorted by level, which is very useful for measuring your progress in the language.
JA Sensei: a very complete app for learning Japanese. It is made up of 23 Japanese classes that start from the most basic concepts and grammar. It also provides interesting cultural information about Japan.
Japanese Dungeon: this application allows you to learn Japanese while having fun participating in a real action game. During your game you will be asked questions to which you will have to give answers in a limited time, when you pass the game you will be able to read perfectly in Japanese.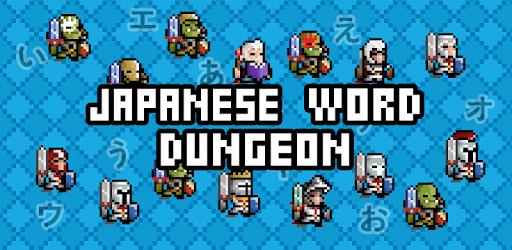 2. Social media
The social media boom has brought about a change in many aspects of our lives and one of those that has been positively affected is language learning.Now anyone who wants to practice or learn the grammatical tricks of a language only has to look at their social media profiles on Instagram, YoTube, Tik tok or Twitter and follow those "influencers" who give us online Japanese lessons.
Find your online japanese tutor
Some of the best social platforms to learn Japanese are:
Twitter: on this platform, we recommend the Learn Kanji account, where you learn a new word in kanji and English every day.
Youtube: this is the platform we recommend the most if you want to keep your online Japanese classes up to date. Our favourite account is Japoneando, whose creator, David Esteban, uploads videos in which he shares everyday expressions and practical problems that arise in daily conversations in Japanese.
Instagram: There are millions of accounts dedicated to teaching Japanese, just search #learnjapanese to find a lot of different profiles that will give you the help you are looking for. For this blog we have chosen the account japones.con.nipponismo because we love its creators, Hira and Laura are really funny and through their videos they will teach you a lot of Japanese vocabulary while giving you the tips you need to know to survive in Japan.
3. Podcast to learn Japanese
Podcasts are here to stay and they are extremely useful for enjoying content in our day-to-day lives while we are in the car or doing household chores. Why not learn Japanese on your way to work or while walking your dog? That way you'll make the most of your time! Here is a compilation of our favourite podcasts:
Learn Japanese with Takeshi Sensei: this is a Spotify podcast in which the presenter is Spanish and explains a practical aspect or situation of everyday life in 10-minute capsules so that you can put it into practice as soon as you learn it. It is very useful if you are planning a trip to Japan and need to know how to introduce yourself or how to order in a restaurant.
Learn japanese with Noriko: one of the most complete podcasts you can find on Spotify, created in 2020, it is having a great success among students of Japanese. It is hosted by Noriko, a native Japanese teacher.
Japanese children's stories: Hisaki Kawahara is the creator of this podcast for children. This type of podcast is a very good option as it allows you to learn Japanese at the same time as your children.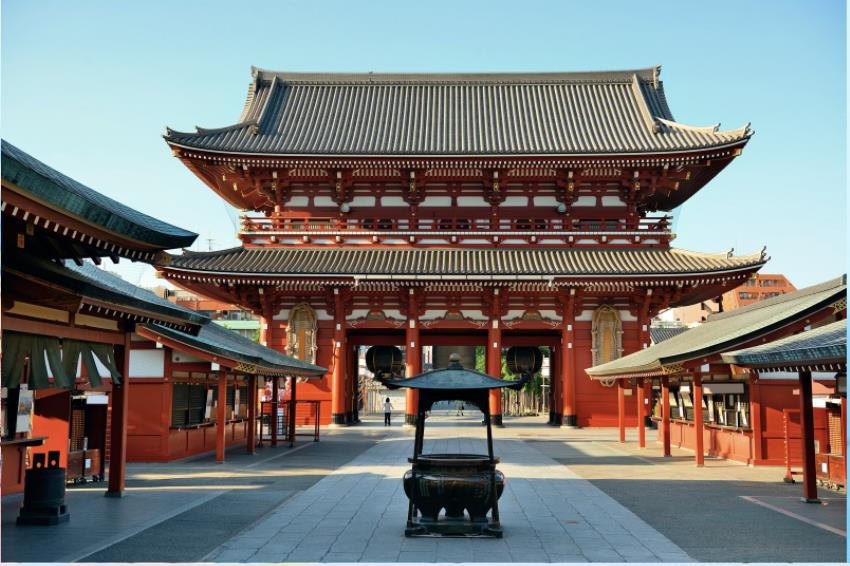 4. Series and films in Japanese
We know that anime is usually the preferred option for people who are learning Japanese to practice the language, but there is much more, and it is time to take advantage of your Netflix account for more than just disconnecting.
There are many Japanese series and films that you can watch in their original version to practise listening and acquire new vocabulary that will be very useful in your online Japanese classes:
Terrace show: if reality shows are your thing, you can't miss this show, similar to Big Brother, in which 6 strangers live together in a house 24 hours a day. The language you will hear is very everyday, so it can be very useful.
Midnight Diner: a series that narrates the life of the owner of a restaurant in Tokyo who opens his establishment from 7 pm to 7 am. The story follows the adventures of the restaurant's customers. Great for learning everyday Japanese.
Rilakkuma and Kaoru: a somewhat quirky series about Japan's most popular bear mascot. The language is simple and deals with common issues in Japanese society and the workplace.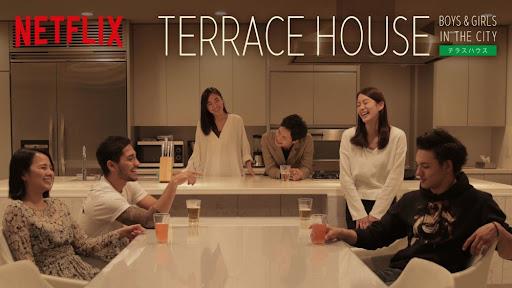 5. Platforms like Classgap
Classgap is the perfect solution if you are thinking of learning Japanese online. This format allows you to choose how, when and where you want to take your class. You will have total flexibility to meet a lot of teachers without any commitment and choose the one that best suits your needs.
You will be able to decide if you want your tutor to be native or bilingual, watch his/her presentation video and contact him/her to tell them what your learning goals are. With so much information it is impossible to choose the wrong teacher!
You will be able to set the price you are willing to pay for an online Japanese lesson.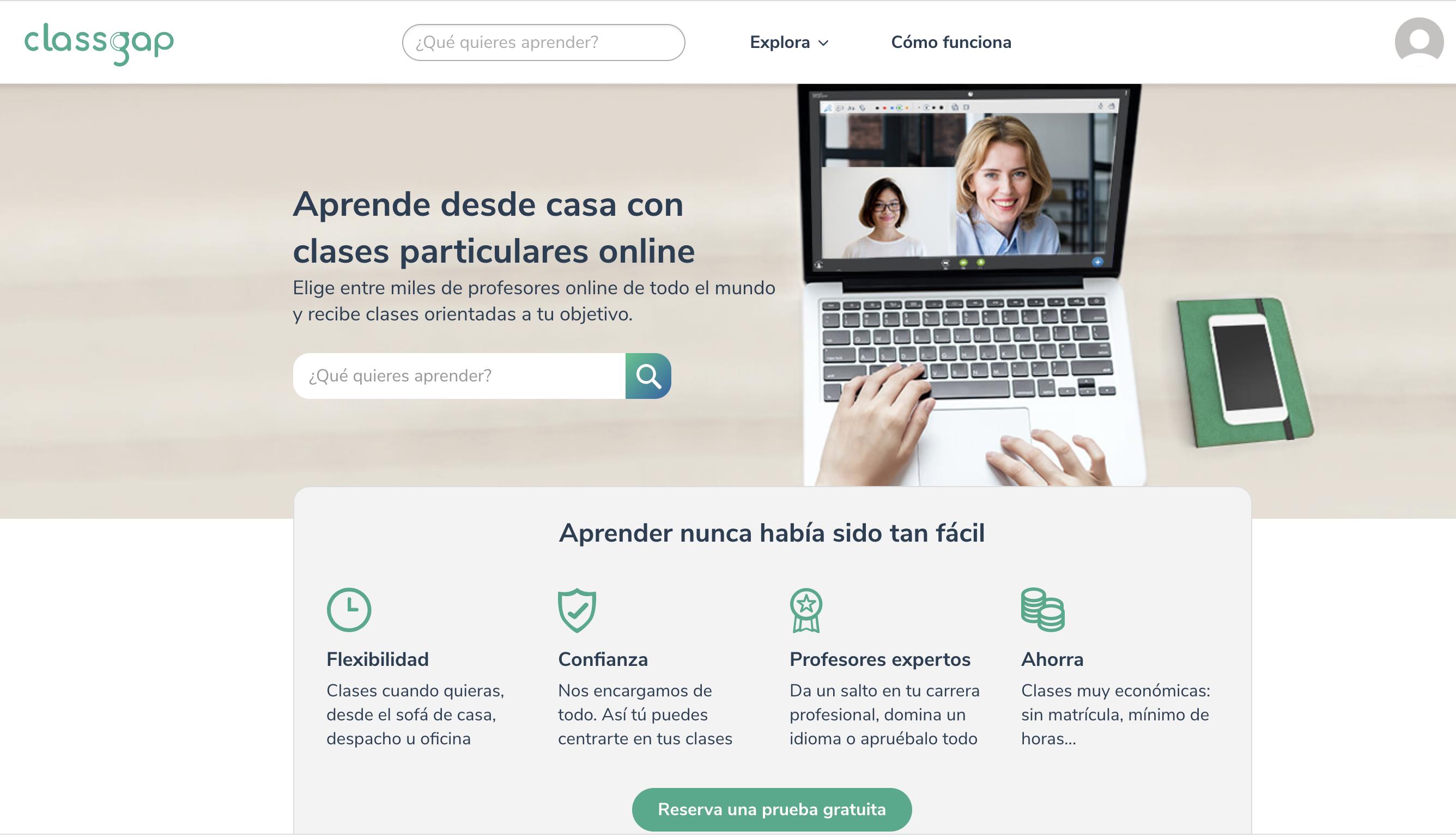 If you are a decision maker and feel free to choose how you want to learn, Classgap is the place for you. You will be able to take advantage of all the benefits of e-learning, as well as all the tools and benefits that the platform provides. Some of the advantages you will get are:
Personalisation: classes at classgap are totally personalised, as they are private lessons our teachers will adapt to your needs and your learning requirements.If you prefer to practice speaking only, all their effort will be focused on that, if on the other hand you need to prepare for an exam, they will help you to be prepared for all parts of the test and to pass it without any problem.
Savings: by not having to leave your home to take the classes you will save time and money on unnecessary transport. To take a class at Classgap all you need is a mobile device, or a computer and a good internet connection.
Individual classes: during the class there will only be you and your teacher, so you won't have to adapt to the level of other students and you won't waste time solving other people's questions that you may already know. In addition, being alone will allow you to gain confidence with your teacher much faster and to become more comfortable speaking Japanese.
Wide range of teachers: Classgap is a platform that connects students and teachers from all over the world, so you can be tutored from any city in Japan or choose a bilingual teacher to teach you from your own country. This advantage allows us to offer you the opportunity to be in classes with the best teachers in the world, wherever they are.
Choosing between so many Japanese teachers can be difficult, so here are a few tips to make your search quick and easy:
Choose your online japanese tutor
Be clear about your goals: you should be clear about what you want to learn Japanese for, how long you want to teach for and how much budget you want to invest in it.
Character affinity: thanks to the descriptions and presentation videos that the teachers have on their profiles you can create a first impression of the teacher and perceive if you are going to be able to establish a good student-teacher relationship so that learning flows naturally.
Establish a timetable: if you are clear about your free time and how many hours you want to dedicate to Portuguese, it will be much easier to choose a teacher as you will have to rule out those who do not fit in with your availability.
Take advantage of the preliminary interview: many teachers offer a free 20-minute trial lesson where you can briefly get to know the teacher and their teaching methodology, so you will be more confident when booking your first class.
You already have a list of online resources to have fun studying Japanese, so don't wait any longer and if you really want to advance in your learning, register in Classgap and start your online classes. Don't delay any longer, today could be the day!