The ultimate guide to learning Japanese online
Japanese is the ninth most spoken language in the world, a language spoken by more than 120 million people. Although it is a language spoken in several countries, Japanese is only recognised as an official language in Japan.
We know that learning a new language can be complicated and even more so if it is Japanese, a language that has no relation to the Latin alphabet, nor to the official languages of Europe. That's why it's best to do it with online Japanese classes.
By sign up for Classgap you will have the opportunity to choose an online Japanese teacher from anywhere in the world.
If you are also a lover of Japanese culture and you are thinking of embarking on the adventure of learning this language, you are in the right place. In this blog we are going to give you the keys to learn Japanese online in an easy and fun way.
Advantages of learning Japanese online
Japanese has been expanding rapidly over the last few years and this is not only due to the commercial opportunities offered by knowing this language but also to the growing interest in Japanese culture and, above all, manga.
Still not convinced to start studying Japanese online? We give you all the reasons you need to take the step and book a class.
Learn about Japanese culture: When you study a language, you inevitably also study the culture associated with it. While studying vocabulary and improving your listening skills, you will learn a lot of curiosities and facts you didn't know about Japanese culture. And, if you do it with a native teacher, this learning will surely go much further.
For travelling to Japan: If you are planning to travel to Japan, this is the perfect opportunity to learn some basic vocabulary and have a first contact with the language. Knowing the language of the place you are going to travel to is especially important in the case of Japanese, as their alphabet is completely different from ours and this can cause you a lot of confusion. Besides, Japanese people will love to hear you speak in their own language.
Improve your CV: This is one of the main reasons why people are encouraged to learn Japanese as business relations with Japan are growing. Knowing languages will open many doors for you, especially if it is a language as difficult as this one as it is spoken by few people. Knowing Japanese will make you an irresistible candidate for any job interview.
Study in Japan: Some of the best universities in the world are in Japan, a country that year after year strives to improve its international education offer. Such is the effort made by the government to attract foreign students that there are scholarships to facilitate the stay of international students in the country, in addition, companies in Japan show a great interest in hiring foreign students after graduation so it is the perfect opportunity to live in Japan.
Find your online Japanese tutor
Reading manga in its original version: Without a doubt, reading manga in Japanese is the second most common reason why people start studying this language. The translation of these books is usually slow and requires some patience until it reaches our hands or sometimes it is non-existent, so knowing some Japanese will save you time and will allow you to access all this fascinating culture.
Cognitive development: Learning any language is good for our brain and cognitive development. In the case of Japanese, having to practice new ways of reading and writing is even more powerful to increase our brain activity. Its alphabet is made up of ideograms that convey a specific meaning or idea, which will make us put our creativity to work.
Socialising: Another advantage of learning Japanese is that you can communicate with more than 120 million people around the world. You can open your mind and your social circle by meeting new people who speak Japanese and live in your country or you can make new friends on one of your trips and keep them for a lifetime!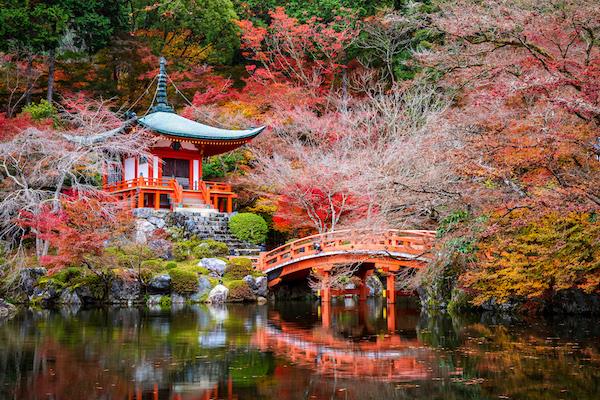 Resources for learning Japanese from scratch
There are many ways to start studying Japanese, you don't have to go to an academy and follow the level and timetable of a pre-established group. Who said learning has to be boring, we have several alternatives to learn Japanese online that you will find much more attractive.
Web portals to learn Japanese:

there are many web portals where their creators provide free resources to help you learn Japanese. Some of these websites are:
Kimisita: a website that focuses on teaching Japanese vocabulary, as well as everyday expressions and their correct pronunciation.
BBC: has a guide of "useful phrases to get started in the Japanese language", it is in English but it is very useful if you are going to travel to Japan and want to defend yourself with the language.
Reading in Japanese: apart from manga, there are some books that will help us to reinforce our knowledge of the language:
Kanji to remember: a book that uses memo technical rules to learn Kanji.
Minna no Nihongo: one of the most widely used manuals for learning Japanese.
Book an online Japanese lesson
Watching TV in Japanese: Japanese cartoon series are famous all over the world, some of the most popular ones are Heidi, Oliver and Benji, Dragon Ball and hundreds more.
NHK World: if you prefer to practice your listening and vocabulary with something more formal, this TV programme called "Let's speak Japanese" broadcasts 10-minute lessons with simple dialogues that will allow you to improve your level without even realising it.
Play video games: there are many educational video games that you can use to learn Japanese while having fun, some of them are:
My Japanese Coach: an ideal video game for someone who is starting to study Japanese from scratch, plus its built-in microphone allows you to check if you are capable of pronouncing words correctly.
Koe: allows you to choose a character and go on adventures through it while learning the basics of Japanese.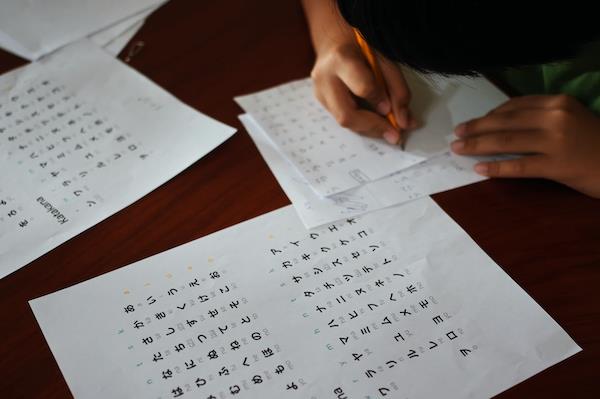 How to choose an online Japanese teacher
Playing video games in Japanese may be a great way to get your first contact with the language, but if you want to master the language and be able to hold a fluent conversation, we recommend that you opt for online private Japanese lessons.
At the beginning it can be difficult to choose a good online Japanese teacher, that's why we want to make it easier for you and give you the keys you need to choose the best teacher for you.
Native teachers: a native teacher will provide you with all the necessary tools for your learning and will teach you in detail all the tricks and curiosities that their language has to offer. Here are some of the advantages of choosing a native teacher online:
You will learn faster: during the lessons you will be forced to speak in Japanese as your teacher may not know your native language, this will make you learn to communicate in Japanese much faster as you will have no other choice.
You will improve your pronunciation: listening to your teacher will help you to become familiar with the real Japanese accent. You will know how to pronounce words correctly and you will be able to understand any native Japanese speaker perfectly.
They can give you professional advice: if you want to learn Japanese for work purposes, your tutor can help you by teaching you vocabulary more specific to your professional sector.
You will get to know Japanese culture much better: there is no one better to talk to you about Japanese traditions, literature or gastronomy than a real native speaker.
Discover online japanese tutors
Bilingual teachers: If you are taking your first steps in the Japanese language, this is the best option for you.As a beginner you will have many doubts during your learning and in this case it is necessary that the communication between the student and the teacher is good. Some of the advantages are:
He knows the learning process: before being a teacher, he was a student, so he knows all the key points that cause difficulties when learning Japanese. He will be able to help you overcome them and advise you on common mistakes you might make in the future.
You will be able to express yourself in your native language: if questions and doubts arise during the class you will not be forced to ask them in Japanese. You will be much more relaxed during your class if you know that you can talk to your teacher in your native language at any time.
He will give you tips and advice: he has already gone through the same process as you, so he knows very well the tips you should follow to make learning faster and easier. He or she will surely be able to recommend many series and books that will help you improve your reading comprehension.
Once the advantages of the two types of teachers have been presented, it's time to decide which option suits you best. Once you have chosen between native or bilingual, all that remains is to enter the Classgap teacher grid and select your best option.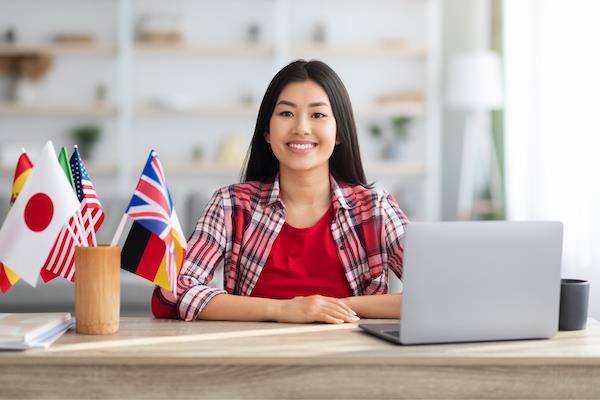 Online Japanese lessons on classgap
Classgap is the ideal platform if you want to take Japanese lessons online. Online training has many advantages, you can decide when and where to study, choose the teacher that suits you best and even the price you want to pay for your class. With our resources, you will see how the class will be easier and you will get a closer and more complete feeling.
Do you want to know how Classgap works? It's very easy to use, just follow these steps:
Once you have registered, you will be able to access the list of Japanese teachers.
Use the filters to select what you are most interested in: if you want the teacher to be a native speaker or not, the price you want to pay, the timetable you want...
Once you have found the one you like best, you can book the class. Many teachers have a 20-minute free trial, so take advantage of this and present your objectives to see if they are the right person to help you achieve them.
When the class starts, you will have the option of accessing the virtual classroom. There you will find all kinds of tools to make your online classes complete. The virtual whiteboard, chat, the option to share documents, links or files...
Once the class is over, you will be able to leave a comment about the class, this way you will help other users who are interested in the same teacher.
If you have any doubts or problems, don't hesitate to ask, our Customer Service team will solve them.
In addition, on our platform you will find all the functions and tools you need to make your online private classes as complete as possible. Don't wait any longer, register on Classgap and find your Japanese teacher online. Learn a new language without leaving home, start today!
Other related articles that will interest you:
The ultimate guide to learning Japanese online
Utiliza nuestro Buscador Inteligente