What online spanish classes are like for primary school children
With the current situation, the advantages of online classes for children have taken precedence over face-to-face classes. Teachers have adapted to new technologies and have started to embrace the exciting world of online learning. If you decide that online spanish classes for children are the best option for your child, you will discover the benefits of online learning. You will find that it is very similar to face-to-face classes but with a screen in between. You will have a private teacher who will be in charge of helping you achieve your goals and will adapt to your pace. In addition, you won't catch the virus through the computer.
Imagine taking online classes without leaving your home and avoiding the need to travel. With mobility restrictions, it is much more difficult for us to move around. Also, with the cold weather, you don't feel like going out, so with your private online spanish teacher you can do your lessons in the warmth of your own home. At Classgap, you will find a wide range of spanish teachers from all over the world. Do you want to know more?
Advantages of online spanish lessons for children
You choose the teacher. You can select, through the filters, the characteristics that most interest you, such as: timetable, price, whether the teacher is a native speaker or not... Registering and booking an online spanish class for children is very simple, and has many advantages. Do you want to know them? We present them to you:
You choose the teacher: with online spanish classes, you have the option to choose the teacher that best suits you and your child's needs. At Classgap, you can consult our wide range of verified teachers to find the one who can meet your objectives.
Flexible timetable: unlike an academy, here you can study whenever and wherever you want. Online training will allow children to combine school reinforcement with other activities that help their physical and mental development.
Savings: you won't have to waste time taking the children anywhere. You will be able to save time and above all, money, as you will not have to spend on public or private transport.
The quality of the teaching: your child will receive personalised teaching from an expert tutor with professional and/or academic experience in spanish. This method allows the level and pace of learning to be adapted to each student, without forcing children to follow the rest.
Opportunity for interaction: Online classes make students feel less intimidated. In addition, as there are no other children in the class, they tend to participate more, as they lose their fear of making mistakes.
Variety of teachers: in Classgap, you can find all kinds of teachers. You will find native or bilingual teachers, and you will also be able to learn spanish from a teacher who lives in Madrid. What a great experience for your children, right?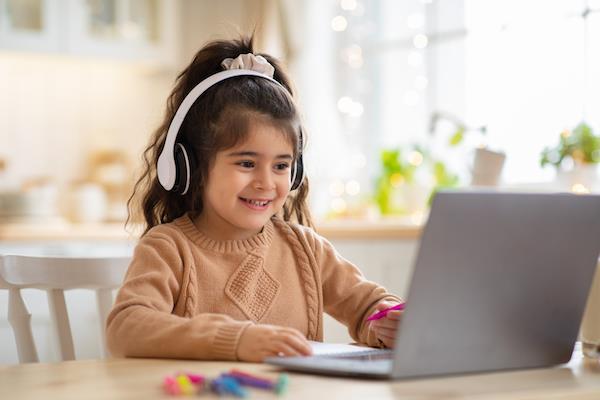 Tips for teaching spanish to primary school children
Learning spanish is a fascinating adventure, but it can seem difficult, so the best option is to start at an early age. We all know that spanish is one of the most widely spoken language in the world, and therefore it is important for your children to learn. If your child has already started online spanish classes, here are a few tips to help them continue learning at home.
Familiarity: we must make spanish vocabulary familiar to them. From a very young age, we must create a strong base and vocabulary from scratch, reinforcing the concepts in their minds and getting their ears used to the different sounds of spanish.
Watch cartoons in the original version: This is a simple gesture, switching the TV remote control to the original version of their favourite series or cartoon. Avoid subtitles, what we are interested in is that they relate the images to the sounds, rhythm and accent of the language.
Use pictograms: The ideal tool for learning vocabulary with which we can relate the word to the image at a glance, capturing all their attention and curiosity. Make sure it doesn't become boring to pass one card after another, try to create games with them, such as putting them all face down and discovering one after the other.
Don't make it an obligation: It is important not to force the situation, we have to make them perceive the language in a positive way and make learning spanish comfortable and fun. However, if we force it, we run the risk of them perceiving it as a punishment rather than a game.
Read spanish stories before bedtime: One of the best tools for teaching spanish to children at home are stories. They perceive them as stories that help them to activate their imagination and stimulate their curiosity to discover what will happen next.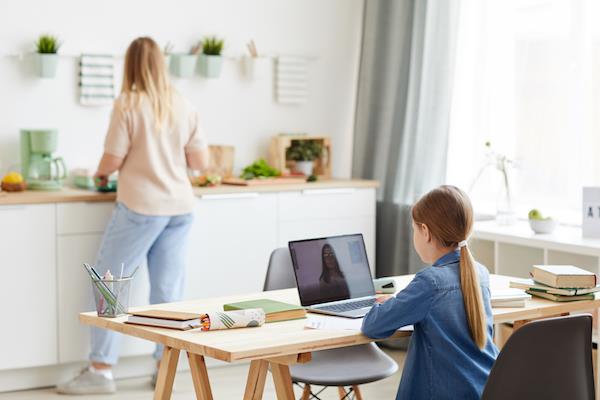 Online spanish classes for children
Classgap connects tutors and students from all over the world, so if you are looking for a native or bilingual teacher, this is definitely the place. We have lots of online spanish teachers, and we are sure you will find the best option for your children. The advantages of online spanish classes for children are many and at Classgap you can discover them all.
The selection of private teachers can be a complicated task, especially because there are so many of them. Here are a few tips to make your search easier, faster and more effective:
Be clear about your objectives: you should establish what profile you are looking for, for how long and what budget you are going to spend on your online training.
Character affinity: remember that you are not looking for a friend, you are looking for a teacher. It is very important that you have a good relationship and that a good atmosphere is created. Compatibility is necessary to favour our learning.
Set your timetable to be able to guide you better: if you know your timetable well, you will be able to discard all those teachers who do not fit into it.
Book an interview beforehand: before starting classes, it is very important to know if the relationship will work. For this reason, many Classgap teachers offer a 20-minute free trial.
To book a lesson, you have the following options:
Once you have registered, you will be taken to the list of spanish teachers.
Use the filters to select what you are most interested in: if you want the teacher to be a native speaker or not, the price you want to pay, the timetable you want...
Once you have found the one you like you can book the class. Take advantage of the free trial and present your objectives to see if he/she is the right person to help you achieve them.
When the class starts, you will have the option to access the virtual classroom. There you will find all kinds of tools to make your online classes complete. The virtual whiteboard, chat, the option to share documents, links or files...
Once the class is over, you will be able to leave a comment about the class, this way you will help other users who are interested in the same teacher.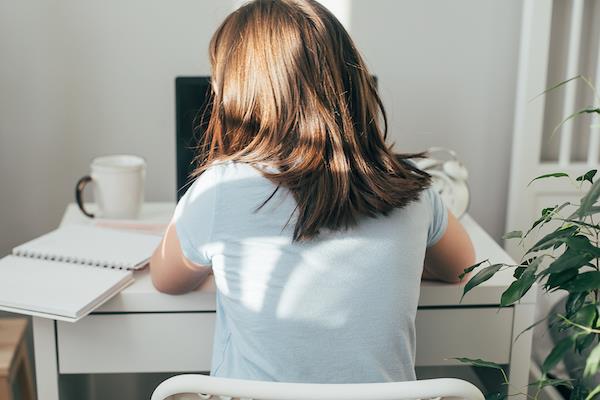 If you want to start with online classes, don't think twice! At Classgap, we encourage you to try online spanish classes and discover all the advantages. Start today!
Did you like it? Share it