Online French lessons for children: learn French by playing
Playing is not incompatible with learning, there are a great number of educational games that are a fantastic tool for improving children's French skills.
By playing, children disconnect from their obligations, enjoy the excitement and competitiveness of the game and, without realising it, learn new things that they would not find interesting.
Learning a new language such as French is a very positive thing for children, starting early to have contact with a different language has countless benefits, which are described in this blog article in which we also tell you what online French classes for children are like.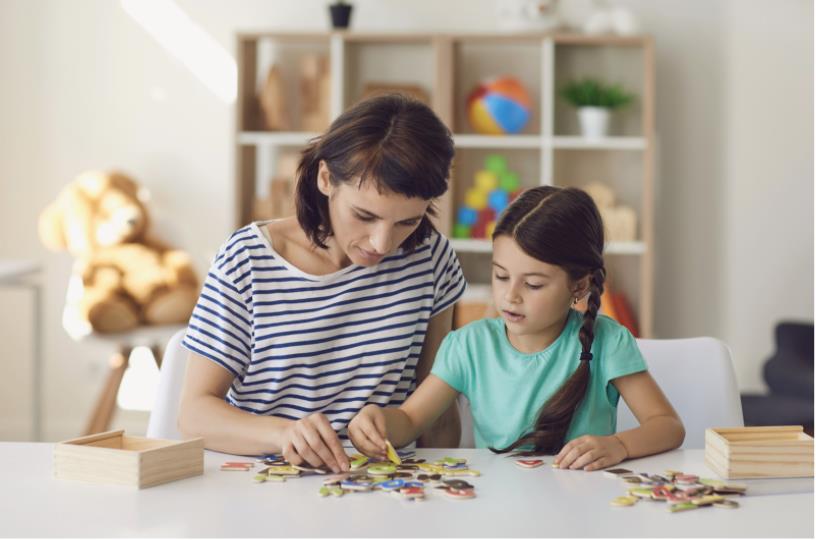 5 Games to learn French at home
Play is a tool for children to discover the world, and what better way to do it than with their parents and siblings. Learning French as a family while you play will give you quality family time, the chance to help your little one with the language and why not, it will also be useful for you to learn French. Here are some ideas for you to practise French for children together:
1. Read stories in French: The time when the little ones go to bed is always special, it is a time of the day when the atmosphere is quiet and you can take advantage of it to share a space with the family and why not, to read a story in French and to reinforce your knowledge of the language. There are lots of stories in French that your little ones will enjoy, and we love them:
Le Livre pour compter et raconter: a book by the author Pep Bruno Galán with which you can learn to count in French through different characters.
Folk tales: you probably don't know that many of the folk tales we read today are from France, the author Charles Perrot is the creator of stories like Little Red Riding Hood, Cinderella or Tom Thumb, among many others, so why not read them in their original version, although the level of French you need to enjoy the stories will have to be a little higher.
2. Make handicrafts in French: handicrafts are a double learning experience, as well as helping them to develop plastic skills, they learn French while they create the game and review what they have learnt when they start playing. There are plenty of games that you can make yourselves at home, such as vocabulary cards.
In case you need some inspiration, we leave you with this website where you will find lots of great resources to do with your kids: Liberté, Égalité, Créativité.
3. Sing songs in French: Who doesn't like to sing? Singing in French teaches you new vocabulary, improves your pronunciation and gets your ear used to hearing different accents of the same language, as you can see the advantages are many. There are also catchy songs in French for the little ones, we love a YouTube channel with songs in French for children, it's called Comptines et chansons.
4. Discover French games websites: Nowadays, thanks to the internet, we have access to an infinite number of online resources with which to entertain ourselves and learn new things. Free online games are an excellent tool to complement French lessons for children. Just do a little Google search and you will find a lot of websites where your child can review French vocabulary through original educational games.
Our favourite is Taka t'amuser, a very complete website where you will find exercises and games classified according to age. It also analyses and shows the child's progress in French while playing and interacting with the different activities it proposes. It is a very complete website that deals with a wide range of subjects, from animals to geography.
5. Online French classes at Classgap: To think that online French classes for children are boring is outdated. Nowadays, teaching methods and technology have advanced so much that online French classes can become an incredible gaming experience. If you want to know what French lessons for children are like and how online French teachers can incorporate games and cuddly toys during the lessons, don't miss this blog in which Judith tells us about her son Alex's experience with Classgap's online lessons.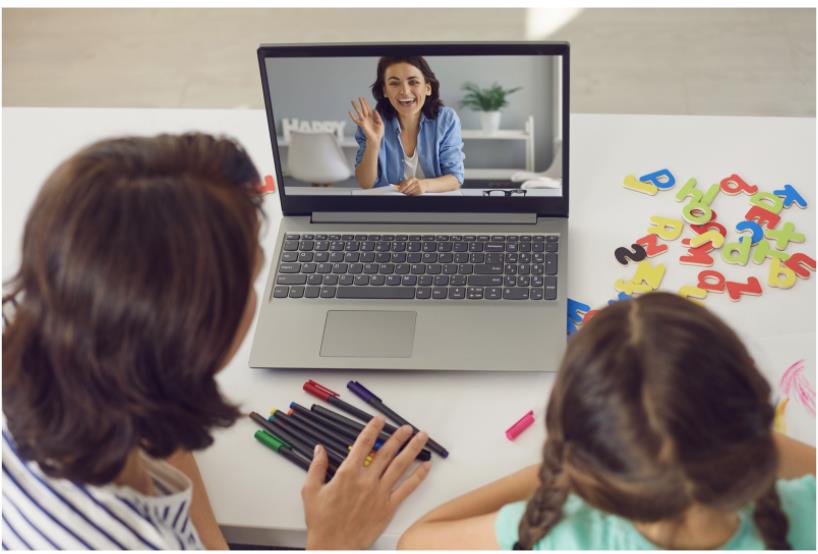 If you also want to try online French classes for children, it is very easy, just follow the steps below:
Select the teacher: Choose whether you want a native or bilingual French teacher, check their personal profile and when you find the one that best suits your objectives, enter their personal space and check their timetable.
Free trial: many teachers offer a free 20-minute trial in which you can get to know each other and explain your objectives. This way you can see if they are the right person for your child's French classes. After the test, you can decide whether you want to continue with the teacher or find someone else.
Individual lessons or packs: the teachers offer various prices. You can book a one-to-one lesson or choose a pack. The advantage of the packs is that the price per class is cheaper. If your idea is to have between 5 and 10 classes, they are a very good option.
Payment: this is usually one of the things we are most afraid of when it comes to doing things online. Don't worry, the platform offers a secure and easy payment system.
After the class: you can leave a comment on the teacher's profile telling them about your experience. Thanks to this, other students can be guided in the selection of their teacher.