What online French classes for 3 to 15 year olds are like
Nowadays, language skills are highly valued in the education sector. We all know that English is "THE language". Your child probably has a higher level than you did when you were his/her age. French has grown enormously in recent years, with around 130 million people now studying the language.
French is the second most studied and spoken language in the world, which makes it a very attractive subject for schools and colleges, so your child will probably end up studying French at some point in their academic life.
Classgap's French classes for children are a great option if you are considering enrolling your child in French revision classes. Here are some of the key points about online French classes for kids that we hope will clear up any doubts you may have before signing up with Classgap.
Advantages of online French classes for kids
Learning another language is always beneficial and, in the case of children, it is also an easy activity. When you are young, your brain has much more plasticity and can absorb new concepts and learning much more easily. That's why childhood and youth are the best stages to start studying French. Some of the advantages of online French classes for kids are:
Greater fluency in the language: starting French classes at 3-4 years will help you achieve a better level in the language than if you started later. Children's brains are prepared to learn and incorporate new languages easily, so the earlier they start, the more fluency they will achieve.
More cultural background: with French classes they will not only learn the language, they will also get to know a new culture that will help them to open their minds and have more knowledge about the world around them.
Access to opportunities: people who speak several languages have doors open to people, cities, universities and job opportunities. In short, French classes will give you a much more exciting personal and professional future.
Better academic results: once you learn a new language, it is much easier to assimilate the vocabulary and pronunciation of a second language. Furthermore, several studies have shown that people who speak different languages have greater mental flexibility and have an easier time solving problems.
Find out your level of French with our language test.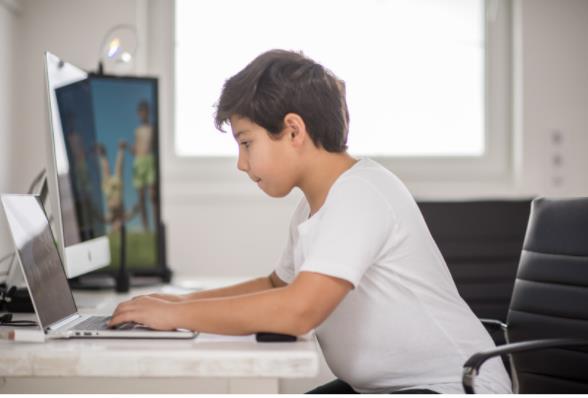 5 tips to choose the best online French teacher for kids
If there is one important decision to make before enrolling your child in online French classes, it is which teacher will be the best fit for him/her. It is essential that there is a good connection between the teacher and the child so that learning goes fluently.
At Classgap you have a wide range of French teachers for kids and sometimes it can be difficult to make a decision, so we want to give you some tips to make it easier for you to choose the best French teacher for your child.
Choose an online french tutor for kids
Use the filters: the first thing you need to be clear about is what timetable you have available for your French classes, how many you want to take, how often and how much you want to pay for them. Based on these parameters you can filter and discard those teachers who do not fit your requirements.
Find out about their experience: each teacher has a personal profile in which they list their experience, specialities, teaching methods, etc. If you think that their public information is not enough, don't hesitate to write to them with any questions you may have.
Native or Bilingual: something that is very important before choosing a language teacher is to decide if you want them to be a native speaker and only speak to your child in French or if you want them to know some English so that they can also understand each other in their native language. We recommend that if it is the first time your child is studying French, you choose a bilingual teacher as it will be much easier for him/her to communicate with your child in English.
Look at their comments: all teachers have public reviews from previous students with whom they have taught. It is very important that you read them calmly, they will help you to create a mental image of the teacher's character and style in their classes. It will be a first contact with the more personal side of the teacher, very useful to rule out possible candidates.
Have an interview: once you have passed all the filters, all that remains is to schedule a short meeting with the teacher(s) you have chosen as finalists. At Classgap you have the option to book a free 20-minute French lesson where you will talk to the teacher, check if their character is compatible with your child's and share your learning goals and preferences.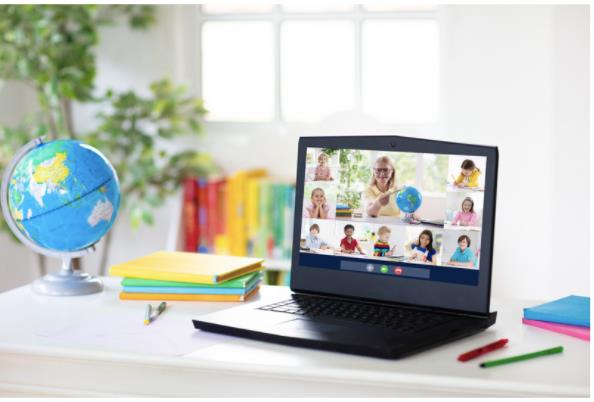 How are the French classes for kids at Classgap?
If you are already convinced and you think that enrolling your child in online French classes is a great idea, all that you have to do is to resolve any doubts you may have about online education. Classgap is an accessible and easy to use online platform, to get started you just need to follow the steps below:
Once you have registered, you will be able to access the list of French teachers for children.
Use the filters to select what you are most interested in: if you want them to be a native speaker or not, the price you want to pay, the timetable you want for your classes...
Select the teacher: check the personal profiles of the French teachers and don't miss their presentation videos. Once you have found the one that best suits your objectives, read all their comments and look at their class schedule.
Once you have found the one you like best, you can book a lesson.
Talk to him/her: many teachers offer a free 20-minute trial to get to know each other and explain your goals to see if he/she is the right person to meet them. You also have the option of contacting them by messages.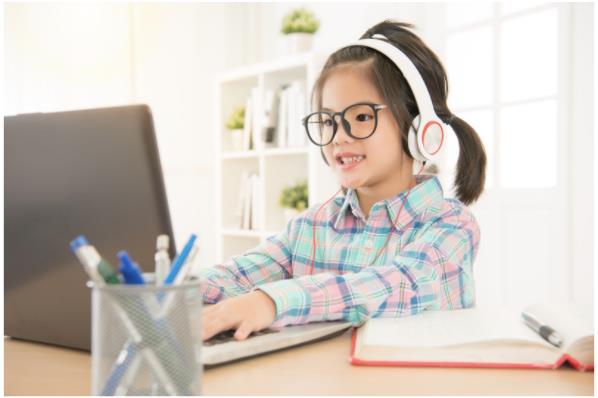 On our platform, we have integrated all the features and tools you will need to make French classes for children a unique experience:
Individual class or packs: teachers offer various prices. You can book a one-to-one lesson or choose a pack. The advantage of the packs is that the price per class is cheaper. If your idea is to have between 5 and 10 classes, they are a very good option.
When the class starts, you will have the option of accessing the virtual classroom. There you will find all kinds of tools to make the online classes more complete.
The teacher will be able to share his screen and all kinds of documents, presentations, Excel, etc.
The virtual whiteboard is ideal for explaining those concepts that are not entirely clear or are difficult to understand.
It includes the option to share audio files, videos and YouTube links to complement learning.
The built-in chat will facilitate communication between the two of you from within the platform.
If you need anything or have any doubts, you can access the Help or Customer Service section and we will try to solve them.
Once the class is over, you can leave a comment about the class, this way you will help other users who are interested in the same subject.
Payment: this is usually one of the things we are most afraid of when it comes to doing things online. Don't worry, the platform offers a secure and easy payment system.
Now that you know all the ins and outs of online education and you know all the benefits that signing up for French classes for kids will have for your child, all you have to do is log on to Classgap and start enjoying all the advantages of online classes.