How to learn English online and grow professionally
It is a fact that speaking English increases your chances of finding a job, but did you know that it is a requirement in 89% of job offers? Globalisation has led to the creation of multicultural workforces. This trend has contributed to increase the demand for languages in the different job offers. A report by Infoempleo and the Addeco Group states that the number of job offers requiring a foreign language was over 30%.
Undoubtedly, the most demanded language is English and it has become an indispensable requirement in almost 90% of the job offers that ask for a language. With these figures we can affirm that in order to get a job it is very important to learn English. Most companies select their employees taking into account skills such as languages. In the case of profiles such as managers or department heads, the importance of languages is much higher.
There are only two things we can do: the first is to invite you to sign up to Classgap and book an online English class with a good private teacher, and the second is to give you the best tips to make learning English easier so you can get your dream job. To give you the best tips to make learning English easier and to help you get the job of your dreams. Are you in?
The best tips to learn English online for work
Improving your language skills is essential to grow professionally and, if necessary, find a new and better job. The best way to learn is to take English classes online, but here are some tips to complement your classes and improve your English more quickly and easily:
Sign up for Classgap: Nowadays, the best way to learn languages is with online classes. The flexible timetable is one of the many advantages of this type of education. You will be able to combine your activities with your learning, without giving up anything.
Improve your reading comprehension: there is no other way than reading. If you are tired of reading the typical official exam texts, choose your favourite book or any other text related to your professional field.
Watch series in their original version: we are sure that you will find your favourite series on on-demand content platforms. You can also take the opportunity to watch talks and lectures by outstanding personalities in your field of work. You will find very interesting TED conferences.
Discover the world of podcasts: the best way to improve your English skills is to listen to programmes on the radio. Podcasts have an infinite variety of topics and you can listen to them whenever and wherever you want.
Find the best YouTube channels: you probably consume content on this platform in your native language. We can assure you that there are a lot of English youtubers who create quality content on various topics. You are sure to find the one you like the most.
Speak out loud: it is important to listen to yourself, it is a good way to check if your pronunciation is improving or not.
Record yourself to see the mistakes: sometimes, it is not enough to listen to yourself once, we need to listen to what we say several times to detect those mistakes that we tend to overlook.
If you like radio programmes, you can also consume radio. Nowadays, there are many radio stations that broadcast over the Internet. Some of the radio stations you can listen to are: BBC, Dublin's 98 FM or London Heart.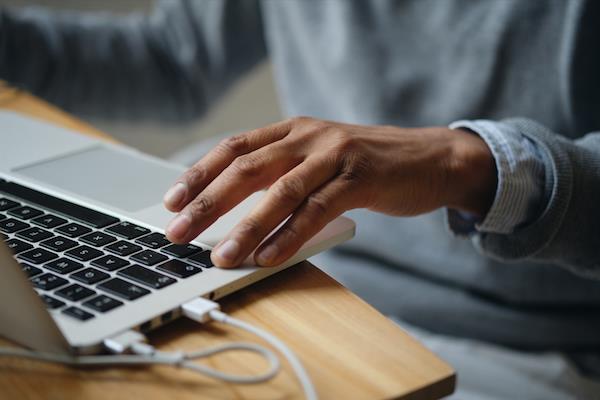 All these tips can help you improve your career opportunities, but if you're not convinced, here are 5 reasons why learning English will help you grow in your career:
You will discover new job opportunities: learning English will allow you to open windows to new job options. It will also give you an advantage over other candidates. It doesn't matter what area you work in - education, marketing, economics, law...
You'll get a better salary: London recruitment agency Euro London claims that speaking a foreign language can increase your salary by 15%. The more languages you speak, the more likely you are to earn higher salaries.
It's the global language of business: most multinational companies require some level of understanding of the language, in addition to the local language in which they operate. It is the working language of organisations such as the United Nations, the World Bank, NATO and the OECD...
Increase your chances of getting a job: many companies that want to do business abroad are held back by language barriers. If you have the extra language skills, you can aspire to positions above the rest.
Working and living outside your country: some of the markets with the greatest opportunities for professional growth, such as the United States, the United Kingdom, Canada, Australia and New Zealand, are English-speaking countries. Although it is necessary to know the requirements of each country's immigration departments, mastery of the language is essential in order to obtain residence and work permissions.
Learning English needs perseverance, motivation and concentration. If you learn with a private teacher, the results you get will be excellent. It all depends on you.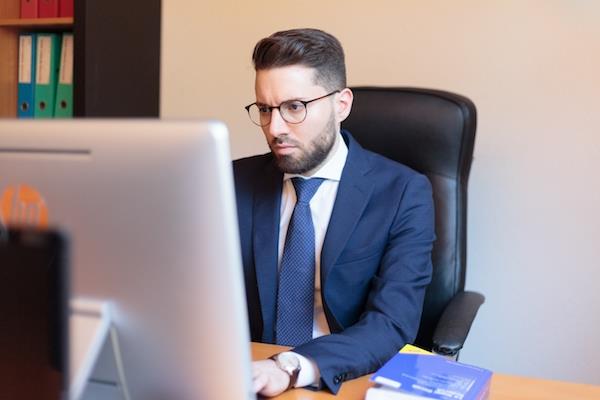 How to find a job thanks to English
We all have job aspirations, you may be thinking of taking a professional leap, but the fact that you don't have a good level of English is holding you back. As we've already said, the best way to learn English online for work is to take online classes. But while you're learning with a good online teacher, there are other things to keep in mind while you're looking for a job in English:
Although experience and knowledge are very important, some employers often ask for a diploma certifying that you can work in that area. That's why it's a good idea to have a certified English translation of your degree.
Prepare your CV in English: If you want to work abroad, you need to prepare your CV in English before you start applying for jobs. If you already have one, update your personal details and include your English certificate.
Update your profiles: search Linkedin for various job offers. In addition, there are many specialised job search portals.
When you are called for a job interview, it is essential that you review all the information contained in your CV, as the questions will be based on the information it contains. Also, before you go to the meeting, look for information about the company. This will show how interested you are in the position.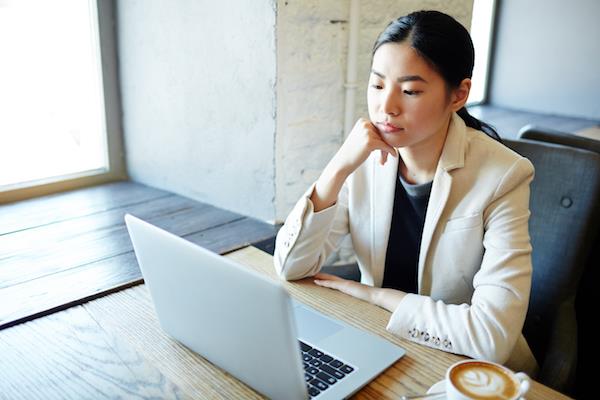 Which English certificate is the best to get a job
It is very common for a company's human resources department to want to see what official English language certificate job applicants have. Even if a CV shows "high level of English", having a certificate such as Cambridge, IELTS or TOEFL confirms this ability and employers will look you more positively.
There are many certificates: First Certificate, Proficiency, IELTS, TOEFL, BEC, ESOL, Aptis... but not all of them are equally important and necessary to get a good job. It depends on what your career ambitions are and the level of English you are starting from. Below, we help you choose which one is right for you:
Currently, the two most internationally recognised English language certificates are the IELTS (International English Language Testing System) and the TOEFL (Test of English as a Foreign Language). Both are very challenging tests of language skills. The difference between the two is that the IELTS is focused on British English and the TOEFL on American English. They have great international prestige and are often required as a prerequisite for access to certain jobs or to apply to foreign universities.
A third option is the ESOL (English for Speakers of Other Languages) qualifications from Trinity College London, which cover several levels. They may be less well known, but they are highly regarded in the UK and Ireland, and are comparable with the Common European Framework of Reference for Languages. We must add to this list the Oxford Test of English qualifications, certificates promoted by Oxford University Press and endorsed by the University of Oxford. What is the difference with the previous ones? Well, these exams are 100% online and you don't pass or fail, but when you take them, they certify your level of English according to the Common European Framework of Reference for Languages (certificates are given for levels B1, B2 and A1).
If what you need is to prove your level in order to work in a Spanish company, the Cambridge English qualifications will be perfect for you. The best known are the First Certificate (basic level, equivalent to level B2), the Advanced English (more advanced, equivalent to level C1) and the Proficiency English (high level, equivalent to level C2). These are the exams most often recommended by English language schools.
You also have other options such as the qualifications of the Official Language Schools (EOI). These qualifications accredit your level of English according to the Common European Framework of Reference for Languages (from A2 to C1). However, the problem is that these qualifications are only recognised in Spain, so you will not be able to work or study in another country. This option may be useful if you are taking a civil service exam to obtain a civil service job.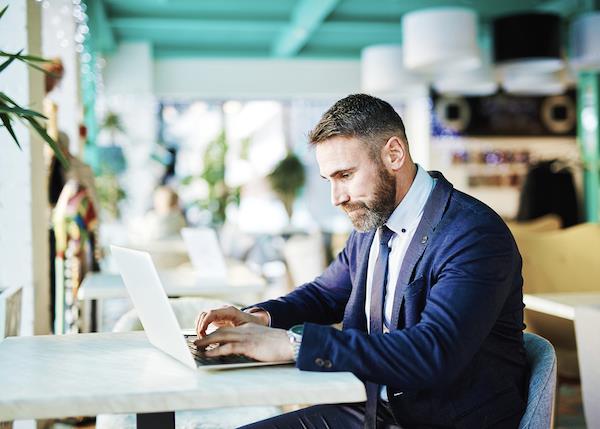 Online English classes to find a job
Finding a good private English teacher online is the best way to learn English. Thanks to new technologies we can enjoy the advancements that allow us to do online activities without losing the quality that the same action had when it was face-to-face. Classgap is the best platform for online classes where you can learn English for work.
Online training has many advantages, here are some of them:
Time flexibility: you will probably have to combine online English classes with your working day. This will limit your choice of training options. With online classes you won't have a problem, as you can choose when you want to take the classes. The online method adapts to the timetable that suits you best, with 24-hour availability.
Geographical flexibility: lessons can be done whenever and wherever you want. All you need is a device with a good internet connection. If you have to travel for work or pleasure, this will not prevent you from continuing your training.
Wide range of teachers: as there is no geographical limitation, there is a wide range of teachers available. The platforms allow you to select the most expert teachers so that they can offer you the best lessons. In addition, you will have the option of choosing between native or bilingual teachers.
No need to travel: you will avoid traffic jams and driving from one end of the city to the other. It will be more comfortable for you and, in addition, you will be able to save the money you spend on travelling and invest it in more classes.
You save money: precisely by avoiding travel, the price per hour of training is reduced, making online tutoring the most economical way to learn.
Our platform is very intuitive and easy to use. If you want to learn English, just follow these steps:
Once you have signed up for Classgap, you will be able to access the list of English teachers.
Use the filters to select what you are most interested in: if you want them to be native or not, the price you want to pay, the timetable you want...
Once you have found the one you like you can book the class. Many teachers have a 20-minute free trial, so take advantage of this and present your objectives to see if they are the right person to help you achieve them.
When the class starts, you will have the option of accessing the virtual classroom. There you will find all kinds of tools to make your online classes complete. The virtual whiteboard, chat, the option to share documents, links or files...
Once the class is over, you will be able to leave a comment about the class, this way you will help other users who are interested in the same teacher.
If you have any doubts or problems, don't hesitate to ask, our Customer Service team will solve them.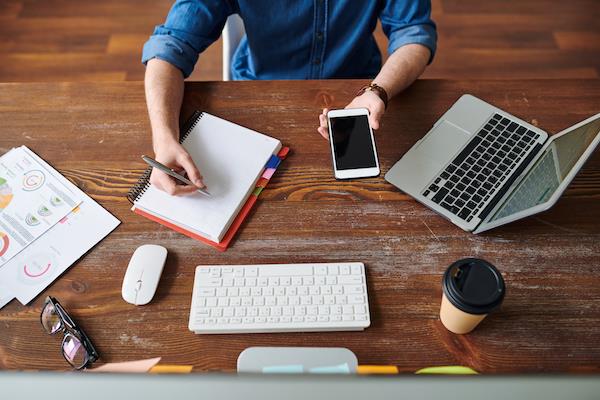 With online English classes you can learn in a totally personalised way. You are just one step away from mastering English to get the job of your dreams. Don't wait any longer and sign up today.