6 ideas for learning spanish online with your family
When our children start school, parents want them to learn as much as possible. In a world as globalised as the one we live in, languages are a fundamental part of that learning. Schools teach Spanish as an official language and Spanish as a foreign language, but what they learn at school is not enough. We can always help the little ones at home with other ways to improve their Spanish.
Booking online Spanish classes for kids is a safe bet for their future and they will thank you for it in time. At Classgap, your child will receive personalised teaching from an expert teacher with professional and/or academic experience in Spanish. This method allows you to adapt the level and pace of learning to each student, without forcing the little ones to follow the rest.
Ideas to motivate kids to learn Spanish:
Be passionate and get involved.
Show your passion for Spanish. If your child notices that you read, watch films and speak Spanish, he or she will want to do so too. And don't just let them study Spanish on their own: be actively involved in the learning process. By encouraging and supporting him, you will increase his motivation and self-confidence.
Make learning fun and satisfying
Learning a language should be an enjoyable and rewarding experience. Try to introduce some fun elements into the activities. Children naturally like to play and love games to practise speaking and learn new vocabulary or grammar. Try, for example, card games, such as Memory, action games, such as Simon Says, or board games, such as Snakes and Ladders.
Use your child's competitiveness as an incentive: for example, if siblings or friends are also playing, announce that whoever uses the mother tongue the least during the game gets to choose the next game.
Be guided by your child's personality and interests.
When suggesting ways to practise Spanish, take into account your child's personality, likes and interests. Very active children will prefer games that involve actions; quieter children will probably be attracted to word games or card games. Sports fans, on the other hand, will enjoy stories, vocabulary games, etc. related to this area.
Being able to participate in the choice of what to do is a great incentive. It will also allow your child to choose situations, topics, etc. in which he/she feels comfortable in Spanish. For example, you can encourage them to read in Spanish by searching together on the Internet, in a bookshop or in the library, so that they can decide which book they would like to read the most.
Try to find the right time to practise Spanish, when your child is receptive and attentive, rather than tired or in a bad mood. Putting pressure on children to work on their Spanish makes them feel stressed. In fact, if after starting an activity you realise that they are not able to make the most of it, it is better to try another time than to force them to continue.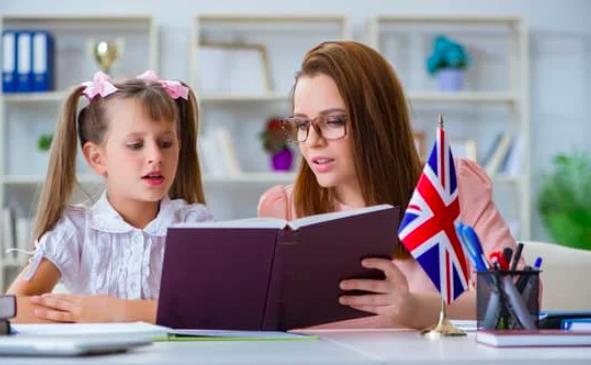 6 Tips for teaching Spanish to primary school children
Learning Spanish is a fascinating adventure, but it can seem difficult, so the best option is to start at an early age. We all know, or at least intuitively sense, that Spanish is one of the most widely spoken languages in the world, and therefore the most important one for your children to learn. If your child has already started with online Spanish classes, here are a few tips to help them continue learning at home.
Familiarity: we must make Spanish vocabulary familiar to them. From a very young age, we must create a strong base and vocabulary from scratch, consolidating the concepts in their minds and getting their ears used to the different sounds of Spanish.
Watch cartoons in their original version: It is a simple gesture, in their favourite series or cartoons, to switch the TV remote control to the original version. Avoid subtitles, what we are interested in is that they relate the images to the sounds, rhythm and accent of the language.
Use pictograms: The ideal tool for learning vocabulary with which we manage to relate the word with the image, capturing all their attention and curiosity. Make sure it doesn't become boring to pass one card after another, try to create games with them, such as putting them all face down and discovering one after the other.
Don't make it an obligation: It is important not to force the situation; we must ensure that they perceive the language in a positive way and that learning Spanish becomes something comfortable and fun. However, if we force it, we run the risk of them shutting down and perceiving it as a punishment rather than a game.
Reading bedtime stories in Spanish: To teach Spanish to children at home, one of the best tools is stories. They help to spark their imagination and stimulate their curiosity to find out what will happen next.
Use only real Spanish material: Start with simple things, obviously, but they must get used to real Spanish. Books often use artificial "listenings" performed by actors and, after years of lessons, when you are faced with the reality, it turns out that you don't understand anything at all. You don't want to speak Spanish like a textbook actor, you want to speak native Spanish, so listen to it and learn with real-world material.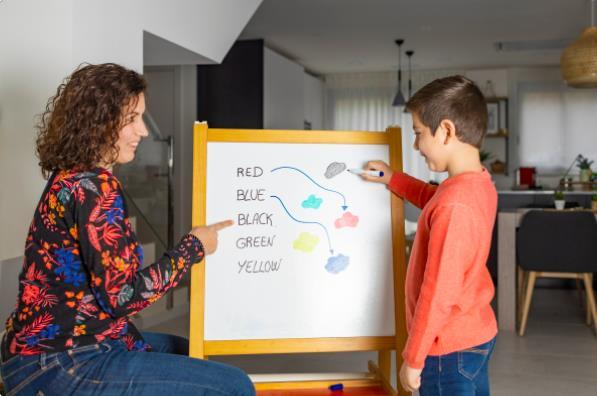 Online Spanish classes for kids
Classgap connects teachers and students from all over the world, so if you are looking for a native or bilingual teacher, this is definitely the place. We have lots of online Spanish teachers, and we are sure you will find the best option for your children. The advantages of online Spanish classes for kids are many and at Classgap you can discover them all.
Selecting private tutors can be a complicated task, especially given the wide range of options available. Here are a few tips to make your search easier, faster and more effective:
Be clear about your objectives: you must establish what profile you are looking for, for how long and what budget you are going to invest in your online training.
Character affinity: remember that you are not looking for a friend, you are looking for a teacher. It is very important that you have a good relationship and a good atmosphere during class. It is necessary to establish compatibility links in order to favour our learning.
Establish a timetable to be able to guide you better: if you know your timetable well, you will be able to discard all those teachers who do not fit into it.
Establish a preliminary interview: before starting classes, it is very important to know if the relationship is going to work. For this reason, many Classgap teachers offer a 20-minute free trial.
To book a lesson, you have the following options:
Once you have registered, you will be taken to the list of Spanish teachers.
Use the filters to select what you are most interested in: if you want a native speaker or not, the price you want to pay, the timetable you want...
Once you have found the one you like best you can book the class. Take advantage of the free trial and present your goals to see if they are the right person to help you achieve them.
When the class starts, you will have the option to access the virtual classroom. There you will find all kinds of tools to make your online classes complete. The virtual whiteboard, chat, the option to share documents, links or files...
Once the class is over, you will be able to leave a comment about the class, this way you will help other users who are interested in the same teacher.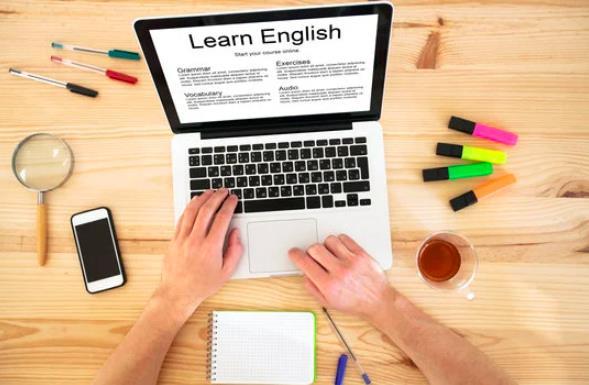 If you want to start with online classes, don't think twice! From Classgap, we encourage you to try online Spanish classes and discover all the advantages. Start today.
Other related articles that will interest you:
6 ideas for learning spanish online with your family