5 tips to help your child learn spanish online
It has always been said that learning a new lenguage is much easier when you are young and we confirm this theory. Learning a second language will give your child many more advantages than you think, as it will not only influence their professional life, but it will help them build more self-confidence and stimulate the left hemisphere of the brain, where language and logical thinking are developed. In this article we bring you 5 ways to help your little ones learn spanish online.
Booking online Spanish classes for children is a safe bet for their future and they will thank you for it in time. At Classgap, your child will receive personalised teaching from an expert teacher with professional and/or academic experience in Spanish. This method allows you to adapt the level and pace of learning to each student, without forcing the little ones to follow the rest.
1. Use Spanish words every day with your child.
We're sure you know at least the simplest words; a good strategy is to learn them little by little, but often. It doesn't matter if you don't know how to use spanish words in a sentence or if your pronunciation is not perfect. Always remember that continuous exposure to the spanish language allows young children to fix sounds and words in their memory and that most people who speak spanish do not have perfect pronunciation.
Let your child discover the world of a new language and relate objects directly to words, just as he or she learned in his or her native language. It doesn't matter if their pronunciation is not perfect at first. It is normal that, when your child asks you for help with spanish, your first instinct is to run to a dictionary or Google Translator and translate word for word what they have left as homework, but don't give in to temptation! Learning a second language in a natural way means that we stop thinking about our native language and immerse ourselves deeply in the language we want to learn.
Find an online spanish tutor for your child
2. Use apps to learn spanish
These apps are recommendations that can be your allies in helping children learn spanish. They can also be used for other languages, so when your child is an expert in spanish, he/she can start with other languages. Some of these applications are focused on children while others can be used together with them. Do you want to discover them? We present them to you below:
The Very Hunger Caterpillar & Friends - First Words. For children aged 2 and up. This app is inspired by the popular books by author and illustrator Eric Carle. Children will learn their first words in English, Spanish, French, Chinese or German, so they can use it to practice the language they already speak or to learn a new one. This app is easy to understand and is ideal for promoting family learning.
Rosetta Stone Kids Lingo World Builder. For children aged 3 to 6. This app will teach children to build words with letters and sounds, and to listen and practice the pronunciation of words in English and Spanish. You can adjust the difficulty level and receive progress reports by email.
Montesorri Letter Sounds Phonics in English, Spanish, French, Italian. For children aged 4 and up. In this application children will learn pre-school skills such as letters and their sounds, shapes, and colours using fun and simple activities in English, Spanish, French and Italian. Games such as writing letters in "sand" and matching sounds to letters will provide hours of educational fun for children and parents. This app helps children prepare for learning to read.
Duolinguo. For kids 11 and up, but great for adults too! This app is excellent for learning almost any language. Through games and various activities, children, teenagers or adults can acquire new knowledge or practise what they have already learned. You can select different levels of difficulty and have different sessions for different languages at the same time. All activities and levels are completely free of charge.
Remember that this is just a game, to improve your child's spanish, it is imperative that they start online spanish classes for children as soon as possible. Classgap is the best option to find an online spanish teacher for your child.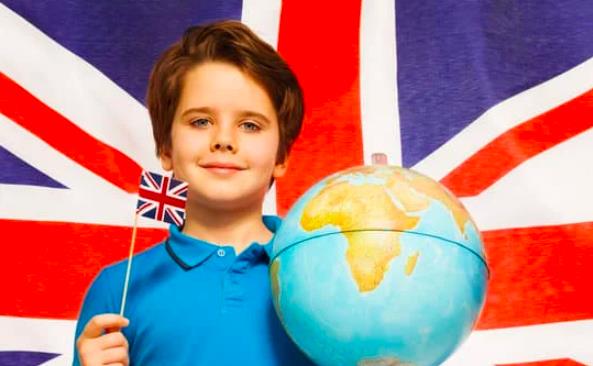 3. Watching movies in spanish
Children love watching films and eating popcorn and jelly beans. Take advantage of these family moments to learn spanish. Here is a compilation of the best films you can watch with your children in spanish. We assure you that they will love them.
Tadeo Jones: is an adventure film inspired by the mythical Indiana Jones. Its main character is mistaken for a famous archaeologist and recruited, against his will, to carry out a dangerous mission in Peru.
Futbolin: this film narrates the adventures of Amadeo, a boy who is an expert in futbolin but who will have to face his most terrible rival, with the help of a very special team, the figures of the game.
Justin and the sword of courage: a new version of the knight novels in which the main character will have to fight against his father's wishes to become a knight of courage.
The lost lynx: a very entertaining comedy starring a peculiar group formed by an Iberian lynx, a chameleon, a goat and a falcon. Guaranteed fun as you join them in their efforts to escape from the hands of a hunter.
The lost lynx: a very entertaining comedy starring a peculiar group formed by an Iberian lynx, a chameleon, a goat and a falcon. Guaranteed fun as you join them in their efforts to escape from the hands of a hunter.
Copito de nieve: this cute film shows the life of an albino gorilla when he arrives to his new home: the zoo of Barcelona. A story of overcoming and friendship that the little ones are sure to love.
Dad, I'm a zombie: this is an ideal film for older children as it tells the story of a teenager who has lost her illusion since her parents separated, but her whole world takes a turn the day she ends up becoming a zombie after a visit to the fair.
Now that you've got the full line-up available, it's time to choose the best film and make some good popcorn. Remember that the best way for your child to master spanish is with online classes for children. Spanish for children is a safe bet for their future. Don't wait any longer and book an online spanish class at Classgp.
4. Place flashcards around the house
If your child can already read, you can reinforce their vocabulary by placing flashcards on different objects and places around the house. This will help your child stop translating words into spanish and directly relate their spanish vocabulary to the objects around them.
Reading stories in spanish is the easiest way to introduce young children to the language by first listening and then reading. As well as facilitating the understanding of sounds and words, reading at this age strengthens the relationship between parents and children, while stimulating the learning of spanish.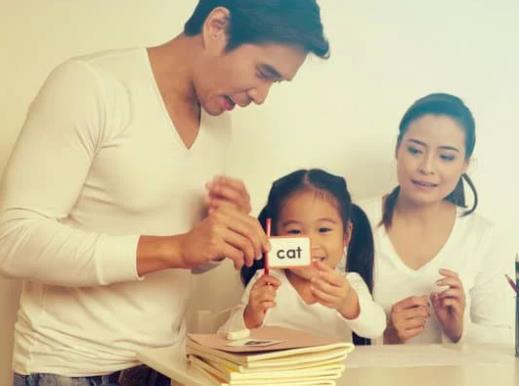 5. Go for online spanish classes for kids
Classgap connects teachers and students from all over the world, so if you're looking for a native or bilingual teacher, this is definitely the place. We have lots of online spanish teachers, and we are sure you will find the best option for your children. The advantages of online spanish classes for children are many and at Classgap you can discover them all.
The selection of private teachers can be a complicated task, especially because of the wide range on offer. Here are a few tips to make your search easier, faster and more effective:
Be clear about your objectives: you must establish what profile you are looking for, for how long and what budget you are going to invest in your online training.
Character affinity: remember that you are not looking for a friend, you are looking for a teacher. It is very important that you have a good relationship and that a good atmosphere is created. It is necessary to establish bonds of compatibility in order to favour our learning.
Establish a timetable to be able to guide you better: if you know your timetable well, you will be able to discard all those teachers who do not fit into it.
Establish a preliminary interview: before starting classes, it is very important to know if the relationship is going to work. For this reason, many Classgap teachers offer a 20-minute free trial.
To book a lesson, follow these steps:
Once you have registered, you will be taken to the list of spanish teachers.
Use the filters to select what you are most interested in: if you want the teacher to be a native speaker or not, the price you want to pay, the timetable you want...
Once you have found the one you like you can book the class. Take advantage of the free trial and present your objectives to see if he/she is the right person to help you achieve them.
When the class starts, you will have the option to access the virtual classroom. There you will find all kinds of tools to make your online classes complete. The virtual whiteboard, chat, the option to share documents, links or files...
Once the class is over, you will be able to leave a comment about the class, this way you will help other users who are interested in the same teacher.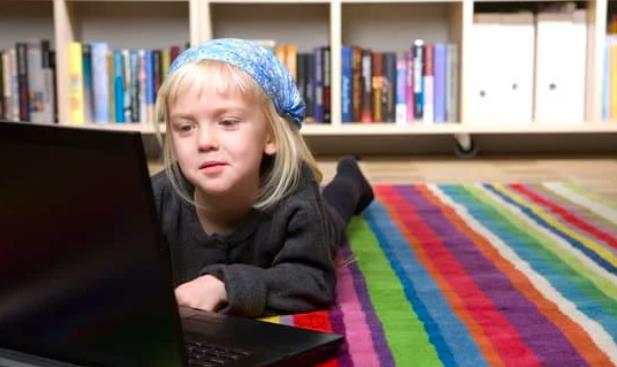 If you want to start with online classes, don't think twice! From Classgap, we encourage you to try online spanish classes for children and discover all the advantages. Get started today.