How to choose an online Italian teacher
You already know that you want to learn or improve your Italian, now you just need to choose the best online Italian teacher for you and you may have some doubts. Do I prefer a native speaker or a bilingual teacher? Do I need him/her to know specific vocabulary for my work sector? Do I want to learn more about Italian culture or customs? Do I need the classes to focus on practical exercises or do I need excellent pronunciation? Do I want to pass an exam?
Don't worry, it is normal to have all these doubts before choosing a language teacher, but you should know that the first thing you need to be clear about before choosing an Italian teacher is what your learning goals are.
There are millions of online platforms where you can study Italian and, therefore, you are faced with a huge choice of online Italian teachers to choose from, so it is important that you have your objectives very clear.
In this article we are going to give you the keys you need to make the right choice and not regret it.
Having a large list of teachers to choose from has its advantages and disadvantages, if you are indecisive, you will tend to spend hours weighing up the pros and cons of these teachers, but don't get confused, on Classgap you have the option to contact, without any obligation, all those Italian teachers that have caught your attention, you can even book a free 20 minute online lesson with them!
If you don't know where to look for your ideal Italian teacher Classgap is the perfect online platform to find them, stay and find out why!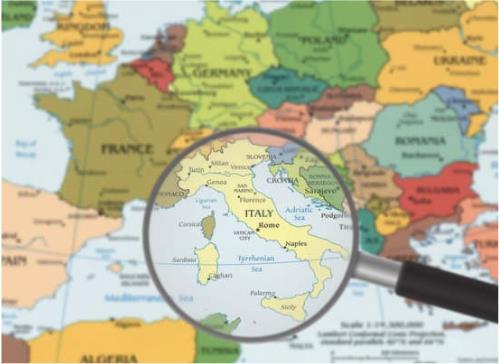 Advantages of choose a native Italian teacher
At Classgap you will find a large number of native Italian teachers who will be happy to help you achieve your learning goals. If you don't know if this is the right option for you, here is a small compilation of the benefits of taking Italian lessons online with a native Italian teacher.
You will achieve perfect pronunciation: by learning to speak Italian with a real native speaker your pronunciation will be almost perfect as you will have been listening to the real Italian accent throughout your lessons.This will also allow you to understand any native speaker with whom you have a conversation, as you will have practised listening continuously.
More extensive vocabulary: after all, native teachers are the only ones who have 100% control of any word or expression. If you need to learn very specific vocabulary for your job sector, for example, a native teacher will be much more useful for you.
You won't use your mother tongue in class: if your teacher doesn't speak the same language as you, all the lessons will be entirely in Italian, which is extremely beneficial for your learning. You will notice your progress much sooner, you will gain confidence with the language and you will not fall into the comfort of speaking Spanish.
Choose your perfect italian tutor
More natural communication:

you will speak to him/her in Italian during all your lessons, so you will get used to having natural, everyday conversations in the language. The expressions and vocabulary he/she can teach you will certainly be more up-to-date.

You will get to know the Italian culture: learning a language with a native teacher puts you in contact with their culture and traditions, which will make you understand their language much better and learn it more quickly.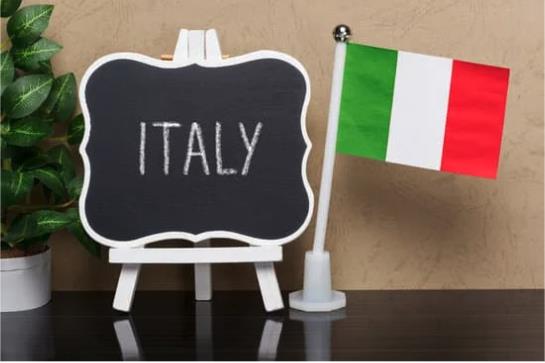 Advantages of choosing a bilingual Italian language teacher
Your other option when choosing an online Italian teacher is to choose a person who, although they have a high level of Italian, understands your language perfectly and can communicate with you fluently. This option is the most advisable if you are just starting to learn Italian as you will feel much more confident in your classes.
It will be easier for you to talk to your teacher: if you are starting to learn Italian it is normal that you will have many questions during the classes, in that case it is better that the teacher can answer them in your native language so that they are much clearer.
He/she will be able to give you study tips and advice: your teacher was once in your shoes and had to start studying Italian, so he/she will surely know the best study techniques to learn faster or to pass an official exam.
Knows the most common mistakes and difficulties: when we study a language we all tend to make the same grammatical or pronunciation mistakes and your teacher, having been a student of Italian before, will know exactly what aspects of the language to emphasise to prevent you from making the same mistakes.
He/she will know how to recommend additional resources: he/she is sure to know a lot of books, podcasts and series that are suitable for your level and can help you to complement your online Italian lessons.
Start your online italian classes
How to choose the best online Italian teacher
Now that you know what types of Italian teachers there are and what benefits each one brings you, it's time to choose which one is best for you. All you have to do now is go to Classgap and choose the one you like the most from the list of Italian teachers. In order to make the right choice, there are a number of things to consider when choosing an online Italian teacher.
1. Be clear about your objectives: It is important that you know why you want to study Italian, you have to know what your goals are in order to reach them effectively, if you share them with the teacher he/she will help you to achieve them.
2. Define what timetable is best for you: If you set a weekly or monthly timetable of classes, it will help you to discard all those teachers who do not fit in with your learning routine.
3. Find out about their experience: All teachers on Classgap have a space where they can present their personal details, if you don't find the information you need here, write to them to get more information without any obligation.
4. Find out more about their teaching method: If you are clear about what you want to learn and how you would like the classes to be, don't hesitate to explain it to the tutor of your choice, this way he/she will be able to adapt to your requests.
5. Test your compatibility: The teachers usually publish a short video presentation in which you can get an idea of the personality and energy that the teacher transmits to you. You still have the option of booking a free 20-minute lesson in which you can get to know the teacher better, so that your learning experience is more comfortable.
6. Look at other students' reviews: At the end of a lesson, all Classgap students have the opportunity to create a review which is published on the teacher's profile. Read these reviews to help guide you in your search for an online Italian teacher.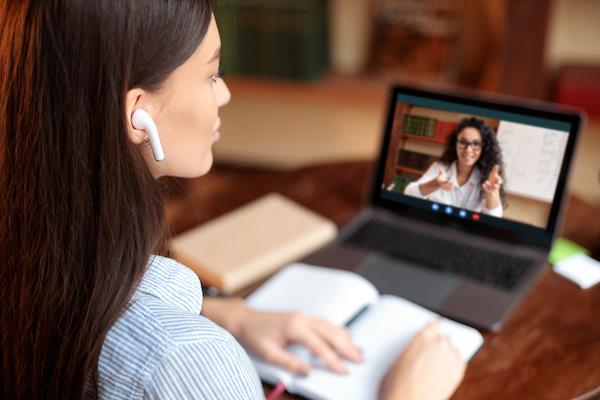 What online classes are like at Classgap
You probably already have a clear idea of what your ideal Italian teacher should be like, now all you need to do is log on to Classgap and register.
Our platform connects students and teachers from all over the world. All you need is a computer, an internet connection and a lot of motivation. It's very simple, just follow these steps to book a lesson with the teacher of your choice:
Register on Classgap
Search the Italian teacher grid
Select the available timetable
Choose whether you want a native speaker or a bilingual teacher
Set the price you want to pay
Choose the best teacher for you
Classgap's online classes take place in our own virtual classroom where you will find all the resources and tools you need to make your online Italian classes experience as complete and enjoyable as possible.
Don't think twice and start enjoying all the advantages of online learning, enjoy the flexibility and freedom of learning Italian from home, start your online Italian classes today!