The ultimate guide to learning Italian online
If you were given the choice of studying a language simply for the pleasure of it, which would it be? We would definitely choose Italian.
Although it is not one of the most widely spoken languages in the world, its melodic pronunciation make it an ideal language to get lost in.
Not only do we like Italian for its simplicity, we like it because Italy is one of the most beautiful countries in Europe and there is nothing like travelling to a country knowing its language. Imagine strolling through the streets of Rome, stopping to talk to anyone who catches your eye and suddenly you realise that you understand each other perfectly!
To enjoy this beautiful language and the possibility of communicating with any Italian, the first thing you should do is to study Italian. The possibilities are endless and you may now be asking yourself: What is the best way for me to learn Italian? Don't think twice, you are in the right place!
If you are looking to learn Italian without stress, feeling free and with the power to decide the pace at which you want to learn, Classgap's online Italian lessons are ideal for you. Register and you will be able to choose from the best Italian teachers, book a lesson with a teacher and choose whether you want them to be native or bilingual, whichever you prefer.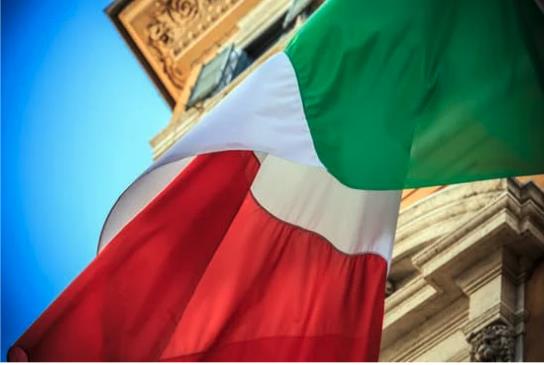 Reasons to learn italian online?
Maybe you are still undecided about the idea of signing up for online Italian lessons and you are about to make a list of pros and cons to help you make your decision, we can help you. After reading these reasons why studying Italian online is a great idea, you won't be able to change your mind.
It is very easy: Italian, like Spanish and English, has a Latin root and they are very similar so learning Italian is not a big effort. Moreover, its lexicon and vocabulary are very similar, so in a short time you will be speaking Italian fluently.
The experience of travelling will be much better: Italy is one of the most culturally rich countries, perfect for sightseeing and discovering all its architectural and gastronomic wonders. If you travel to this country having taken online Italian lessons you will enjoy a thousand times more and you will understand much better everything that surrounds you.
Find your perfect italian tutor
Pronunciation is easy: The pronunciation of Italian words is faithful to the way they are written so it is much easier to learn to speak Italian than to learn to speak any other language, such as English.
Advantages in the employment sector: Italian is not the first language we think of when we want to improve our employment situation, but it is a language that is highly valued in many professional sectors. Learning Italian online can open many doors in your professional career.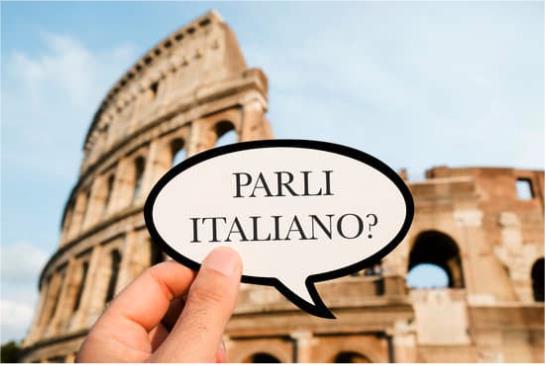 How to choose an online Italian teacher
If you are interested in learning Italian, you probably already know why you want to learn Italian and why you want to do so. This may not seem relevant to you, but you should bear it in mind when choosing a good Italian teacher.
On Classgap you can choose from a lot of Italian teachers online, just go to their profile, watch their video presentation, read the comments from other students and choose whether you want them to be native or bilingual. It sounds like an easy task, but if you are as indecisive as we are, these tips will help you make the right choice in less time:
1. If your motives are work-related:
Many people who start studying Italian do it because they are looking for a job, because they want to grow in their profession or because they want to work in Italy.
There are many professional careers in which Italian is a language that is highly valued by companies, this will be the case if you work in sectors related to tourism, hospitality or the history of art and culture, for example.
Maybe your goal is a little more ambitious and you are looking to work and live somewhere in Italy. In both cases our recommendation is that you choose a native Italian teacher.
As a person who has grown up and lived in Italy, he or she knows the culture better and has total control of the vocabulary, which is essential if you want to apply it to your professional sector, as you will need to know how to use words and expressions very specific to your field.
2. If your reasons are personal:
If you are happy in your job and you have free time in which you can choose what activities you want to do, your reasons for learning Italian may be simply because you like the country and the culture, perhaps you want to go on Erasmus in Italy or you just really enjoy travelling to Italy.
Italy's cultural richness is often one of the main reasons why people are encouraged to take online Italian lessons. So when you travel to this country or are interested in its artists, its literary works, its opera or its sculptures, you feel that you have a much better understanding of the context that surrounds them.
To achieve this, what better than a bilingual teacher, who knows the obstacles to learning the language and can give you advice on how to avoid them, and you can talk to him/her in your language and communication between you will be much easier.
Whatever the reason, the important thing is that you find your ideal teacher at Classgap. Register on our platform and contact the teachers that suit you without any obligation, you can even book a 20-minute free trial to get to know them better and explain your objectives.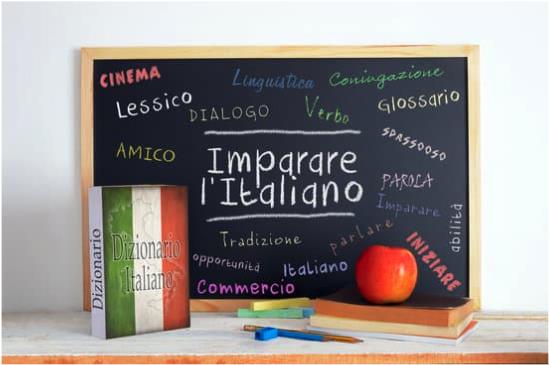 How to start studying italian online
We already know that in order to start studying Italian it is important to be clear about our objective, but there are many other points to take into account before starting to study a language from scratch. As with any new activity, it is normal that at the beginning we are not experts and we do not know if we are studying Italian correctly, but we promise you that you will see your progress. We recommend that you follow these tips:
Immerse yourself in the language: surround yourself with Italian culture, try Italian cuisine. Change the language of your mobile phone to Italian. All these actions will unconsciously prepare you for your Italian classes.
Study in company: having someone to share your learning process with, someone to support you and to keep you motivated to study Italian is very important. Having a private teacher is also a good study companion as he/she will go through the whole process with you, solve all your doubts and fight to keep your motivation high.
Don't forget your goal: it is the source of your motivation and what will prevent you from giving up halfway. Setting small goals that will lead you to reach the main goal will also help you to keep your enthusiasm for your online Italian lessons high.
Start your online italian lessons
Practice the language: languages are learned by practising, you should read, write and speak in Italian in order to put into practice what you are learning. Find people to have a conversation with or just speak out loud to yourself.
Enjoy it: if you turn your online Italian lessons into a punishment, you won't achieve your goal. Choose a good teacher with whom you have a good relationship, play games in Italian, listen to podcasts in Italian. Find that activity that keeps you interested in the language.
Give it importance: even if your goal of learning Italian is for leisure, don't downplay its importance because it will be easier for you to put it aside. If you categorise it as something secondary in your life, you will probably not achieve your goal of mastering the language.
Don't get comfortable: To learn you have to be uncomfortable, don't be afraid to try new things and to start speaking Italian, making mistakes is the best way to learn. So dare and don't put the brakes on your learning. Speak, read and listen as much as you need to, it's the only way to learn!
Remember that the best advice is to take Italian lessons online with a good private teacher. At Classgap, you will find a wide range of Italian teachers with whom you can learn at the level of your choice.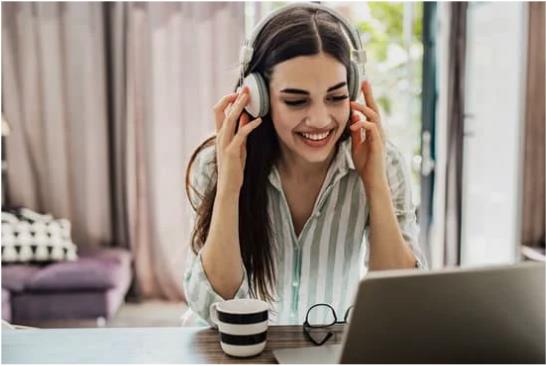 How are online Italian lessons at Classgap?
Online lessons are undoubtedly the best way to learn a language. And to enjoy the best lessons, there is no better platform than Classgap. Sign up and discover all the advantages and tools that the online lesson platform has to offer. Finding your ideal teacher has never been easier.
Do you want to know how Classgap works? It's very easy to use, just follow these steps:
Once you have registered, you will have access to the list of Italian teachers.
Use the filters to select what you are most interested in: if you want a native speaker or not, the price you want to pay, the timetable you want...
Once you have found the one you like best, you can book the class. Many teachers have a 20-minute free trial, so take advantage of this and present your objectives to see if they are the right person to help you achieve them.
When the class starts, you will have the option of accessing the virtual classroom. There you will find all kinds of tools to make your online classes complete. The virtual whiteboard, chat, the option to share documents, links or files...
Once the class is over, you will be able to leave a comment about the class, this way you will help other users who are interested in the same teacher.
If you have any questions or problems, don't hesitate to ask, our Customer Service team will solve them.
On our platform you will find all the functions and tools you need to make your online private classes as complete as possible. Don't wait any longer and register on Classgap to find your Italian teacher online. Learn a new language without leaving home and start today!