Black friday 2021, discounts in online learning
Black Friday 2021 is coming and we want you to be prepared! Although we are all familiar with it, it is worth remembering where Black Friday comes from.
This holiday originated in the United States and is celebrated the day after Thanksgiving in order to inaugurate the Christmas shopping season with great discounts. Globalisation has turned this holiday into an event that no country and no company wants to miss.
At Classgap we want to join Black Friday 2021 in a special way, and this year we ask ourselves: Why should we only focus on buying technology or fashion items if we can take advantage of Black Friday discounts to improve our education?
We want this black friday to be useful for your future, that's why we have created a 10% DISCOUNT CUPON AT CLASSGAP WITH CODE CODE BF2021.
Black Friday 2021 discount conditions
All students can use it, both those who have never used the platform and those who have already taken classes on Classgap before.
The voucher will apply 10% discount on class packs only. You can choose between packs of 5, 10 or 20 lessons.
It is valid on all subjects, you will get discounts on both online spanish lessons and online maths lessons.
You can use it with any teacher you choose, be it a native spanish teacher online or an english maths teacher.
The voucher cannot be used in conjunction with other discounts or vouchers available on the platform. You will only be able to use one for each pack of lessons you book.
The discount will be active from the 22nd to the 29th of November, after these dates it will no longer be valid.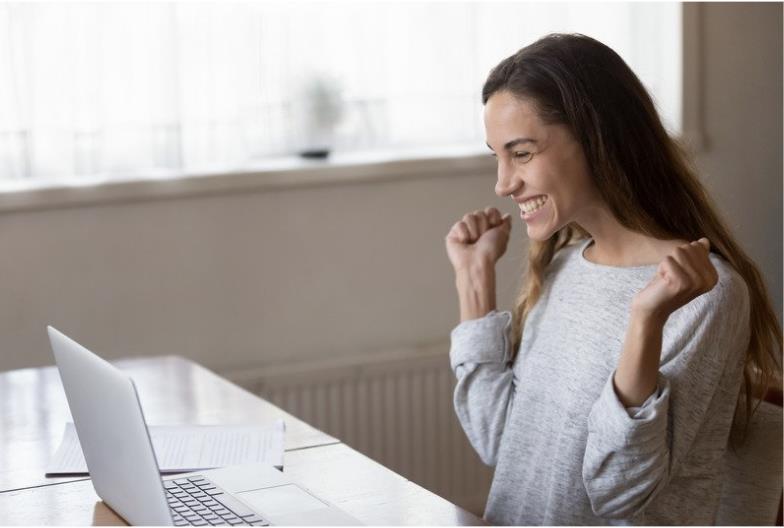 Reasons to take advantage of black friday on learning
Black Friday 2021 does not have to be a day of compulsive shopping. Buying and giving online training as a gift is an expense that is considered responsible shopping.
1. It is an investment for the future: Online classes will improve your education, investing in education will be useful for your personal and professional future. In the short term it may help you to keep up with your classes, pass an important exam or improve your CV, but in the long term it will bring you great benefits such as a better job, a higher cultural level, the opportunity to travel and communicate with people all over the world, etc.
2. It is a purchase that does not expire for 6 months: even if you are not available right now to take your online classes, you can take them between now and spring. You will surely find time until then to enjoy your pack of online classes at a discount.
Knowledge doesn't take up space, online classes won't take up space in your cupboards, nor will they become too small or stop working, they will only bring you personal, professional and economic benefits, that's why we like to consider it more of a black friday investment than a purchase.
Log in to Classgap and take advantage of the discount
What you have to do to use the black friday 2021 voucher
Find your ideal online teacher: On Classgap you can sign up and access our wide list of teachers. Choose the subject you want to learn and browse through the profiles of teachers from all over the world. Use the available filters to find the teacher that best suits you and your needs.
Book a lesson: once you have selected your ideal teacher, book a lesson with him or her on the day and at the time that best fits your schedule. Keep in mind that many of them offer a 20-minute lesson completely free, we recommend that you do it, it will help you to get to know the teacher better and show him or her your goals.
Pay using the voucher: When booking, click on the Do you have a voucher? tab and add the code BF2021 to enjoy the 10% OFF. When you take the class you will be able to access all the tools available in the virtual classroom.
Enjoy the class and leave a review: Find a good space in your home, prepare the necessary equipment and avoid any distractions to make the most of your class 100%. When you finish, don't forget to leave a comment about your class with the teacher you have chosen, so that other users can take your experience as a reference when choosing their next online teacher.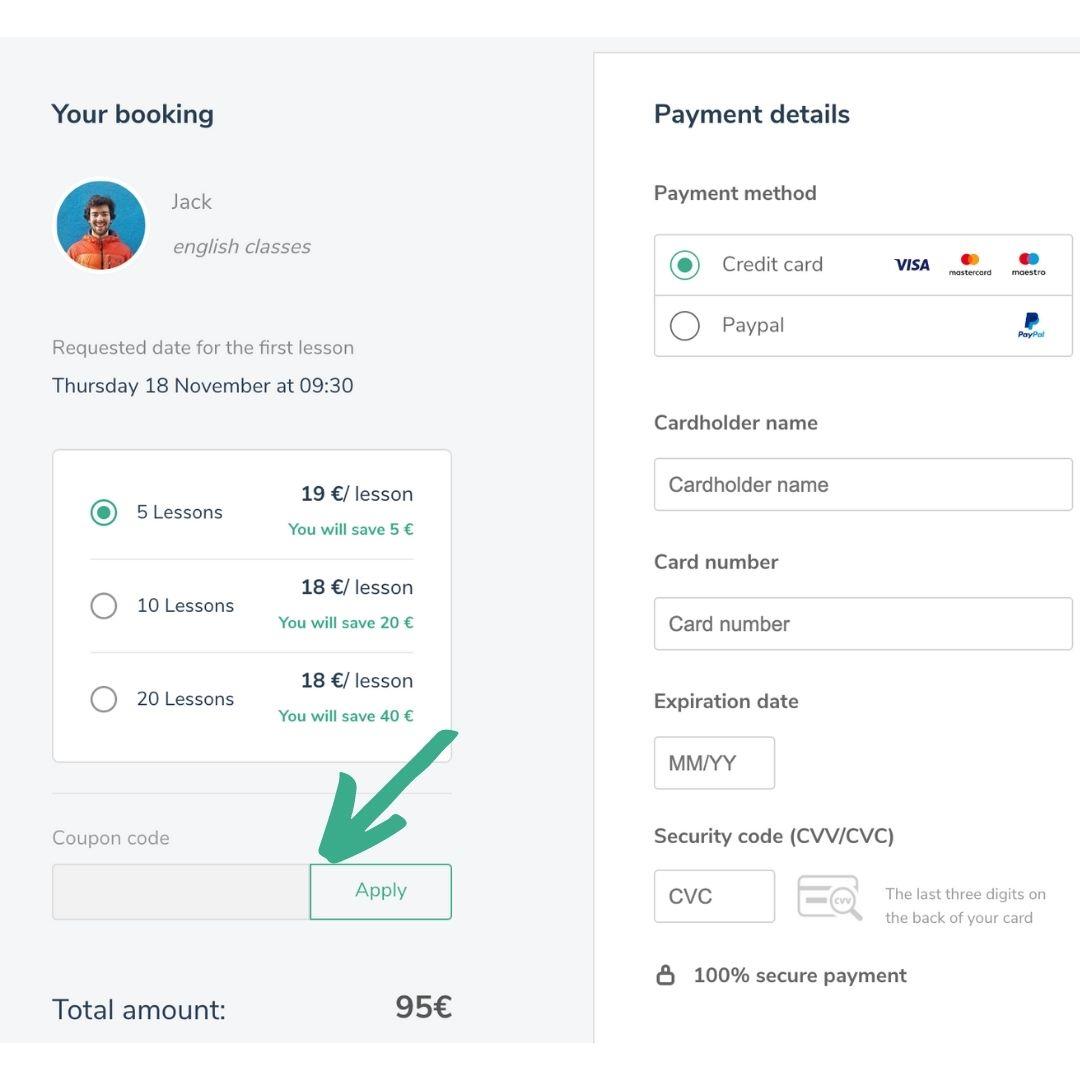 The advantages of online classes are endless, if you have not yet entered this world the black friday 2021 discount is the perfect time to do it. All you need is a computer and an internet connection to start a journey of knowledge through online education. Sign up fot Classgap, choose a teacher and take advantage of the 10% black friday discount on online training.