Why learning with Classgap?
Satisfaction guaranteed
If you're not completely satisfied after your first class, we'll refund your purchase.
If you didn't do the lesson, it's cancelled or you are not completely satisfied within 24 hours passed your first lesson, we'll help you find a new tutor or refund your purchase.
Change the date at any moment
You will be able to reschedule the class if you can't assist.
Pay once you've received the lesson
We will make the payment of the lesson when finished
You will need to enter your payment details. In the case of individual class bookings the amount will be charged at the time of the class, but in the case of packs the payment is made in advance.
Teaches
over 10 years of experience teaching online classes
Physics

Basic Physics

Middle sc., High sc. / Sixth form

Maths

Basic Math

Middle sc., High sc. / Sixth form

Chemistry

Basic Chemistry

Elementary sc., Middle sc., High sc. / Sixth form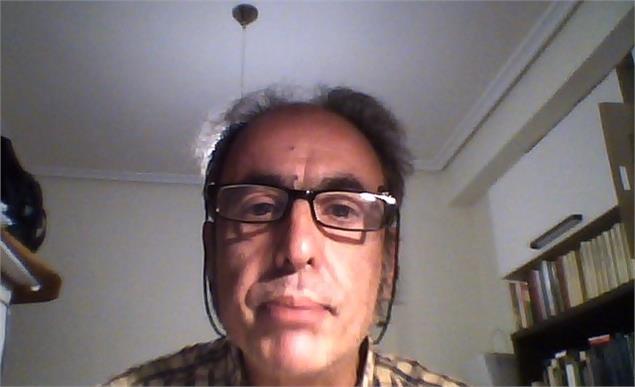 Education
Degree
ingeniero técnico mecánico
Presentation
The tutor wrote the presentation in another language View the original text
Hola, me llamo Víctor y, aunque estudié ingeniería, siempre me he dedicado a la enseñanza en clases presenciales para alumnos de bachiller y universidad, actividad que me ha alegrado la vida además de darme dinero. Por suerte, ahora vivo viajando pero no quiero abandonar el contacto con los alumnoas. Por eso estoy aquí, para clarificarte dudas puntuales, corregirte o resolverte problemas o dirigirte en el aprendizaje con lecturas recomendadas, apuntes propios o charlas online. Ánimo y confianza.
Hello, my name is Victor and, although I studied engineering, I have always dedicated myself to teaching in face-to-face classes for high school and university students, an activity that has enlivened my life as well as giving me money. Luckily, now I live traveling but I do not want to leave contact with students. That's why I'm here, to clarify specific doubts, correct you or solve problems or direct you in the learning with recommended readings, own notes or online chats. Courage and confidence.
Book an online lesson
(The calendar displayed shows your local time)
Victor accepts booking with at least 12 hours in advance.
| hours | Monday | Tuesday | Wednesday | Thursday | Friday | Saturday | Sunday |
| --- | --- | --- | --- | --- | --- | --- | --- |
Reviews

Susana Meneses
40 reviews
Mi hijo está encantado con sus clases. Explica muy bien y tiene mucha paciencia. Sus clases son muy amenas. Y le motiva para seguir esforzándose.

Gemma
4 reviews
un profesor excelete, lo recomiendo completamente

Fabian
2 reviews
Voy avanzando paso a paso, perseverar se vuelve importante para lograr el objetivo.
The description has also been written in other languages, click here to read them all
Frequently Asked Questions
• Can I cancel a booking?
Yes, you can cancel booking up to 8 hours before the lesson starts, indicating the reason for the cancellation. We will study each case personally to carry out the refund.
• How do I pay for the lesson?
At the time you select a lesson or package of hours, you will make the payment through our virtual payment service. You have two options:
- Debit / Credit
- Paypal
Once the payment is settled, we'll send you an e-mail with the booking confirmation.
• Can I modify a booking?
Yes, something unexpected can always happen, so you can change the time or day of the lesson. You can do it from your personal area in "Scheduled lessons" through the option "Change date".
• How does a lesson at Classgap happen?

The class is done through classgap's virtual classroom. Classgap was developed specifically for educational purposes, including many useful features such as: digital whiteboard, online text editor, webcam, screen sharing and many more.