Why learning with Classgap?
Satisfaction guaranteed
If you're not completely satisfied after your first class, we'll refund your purchase. more info
If you didn't do the lesson, it's cancelled or you are not completely satisfied within 24 hours passed your first lesson, we'll help you find a new tutor or refund your purchase.
Change the date at any moment
You will be able to reschedule the class if you can't assist.
Pay once you've received the lesson
We will make the payment of the lesson when finished more info
You will need to enter your payment details. In the case of individual class bookings the amount will be charged at the time of the class, but in the case of packs the payment is made in advance.
Teaches
over 10 years of experience teaching online classes
German

Elementary/A1-2, Intermediate/B1-2, Advanced/C1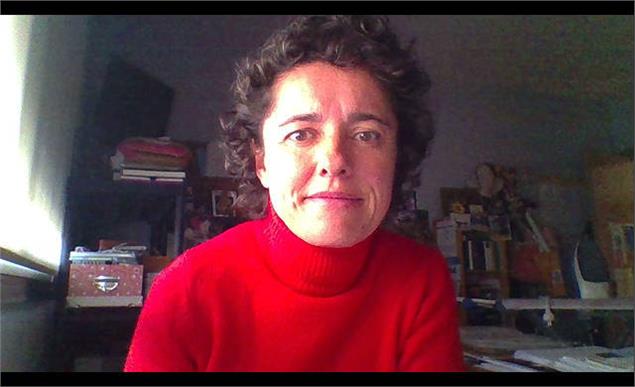 Education
Degree
Universidad de Santiago de Compostela, Facultad de Derecho
Ph.D.
Iuristische Falkultät Universität Regensburg (Deutschland)
Degree
Zertifikat C1 Goethe Institut
Presentation
The tutor wrote the presentation in another language Translate it online
Guten Tag, Ich habe an der Universität in Regensbug (Deutschland) studiert und auch als Mitarbeiterin an Lehrstuhl für Europäisches Recht an der Juristiche Fakultät gearbeitet. Seit mehreren Jahre unterrichte ich Deutsch als Fremdsprache bei Schulen, IES und auch private Unterrichten. Ich habe das Zertifikat C1 bei Goethe Institut. Meine Unterrichten sind dynamische und unterhaltsame. Meine Studenten sind so gut Kínder, wie Jugendliche und vor Allem Erwachsene. Die Methoden eignen sich für die verschidene Altersgruppen. Lernen sie bei mir, wie ich immer sage: Deutsch ist einfach!
Book an online lesson
(The calendar displayed shows your local time)
Susana accepts booking with at least 15 minutes in advance.
| hours | Monday | Tuesday | Wednesday | Thursday | Friday | Saturday | Sunday |
| --- | --- | --- | --- | --- | --- | --- | --- |
Reviews

maria
18 reviews
Tras mi cuarta clase con Susana puedo decir que estoy muy contenta y esperanzada en cumplir mis objetivos con este idioma. Me despeja dudas personales y muestra reglas y trucos que me permiten entender mejor el idioma y seguro avanzar . Me gusta como explica el idioma y agradezco particularmente como me estimula. Me parece profesional y rigurosa. Muy recomendable

marga1
22 reviews
Estudié hasta el nivel B1 en otras escuelas, en curso intensivo en grupos de alrededor 8 alumnos. Aparte de lagunas que iba acumulando con el idioma, el recibir las clases particulares con Susana es una gran ventaja, pues se centra en tus necesidades. Llevo varias semanas de clases con ella y he notado un gran cambio sobre todo a nivel de conversación que era lo que más me costaba. Sé que es un camino largo aprender un idioma nuevo, especialmente el alemán, y aunque a veces parezca que no hay avance, es sólo un espejismo. Susana transmite motivación y las clases se hacen cortas. Se nota su gran experiencia, creatividad y dedicación. Probad las clases con ella y haced los Hausaufgaben porque el milagro en el aprendizaje (aparte de un buen maestro) es el trabajo!
Silvia Puglisi
2 reviews
Susana explica todo muy bien y tiene mucha paciencia, repite todas las veces que lo necesites. Es siempre muy puntual y tiene las clases preparadas. Aparte, me manda mucho material de calidad que ayuda a estudiar mejor y conoce muy buenas páginas en internet. Estoy muy contenta con el resultado y he notado mucha mejora en mi alemán, como mis profesores.
The description has also been written in other languages, click here to read them all
Frequently Asked Questions
• Can I cancel a booking?
Yes, you can cancel booking up to 8 hours before the lesson starts, indicating the reason for the cancellation. We will study each case personally to carry out the refund.
• How do I pay for the lesson?
At the time you select a lesson or package of hours, you will make the payment through our virtual payment service. You have two options:
- Debit / Credit
- Paypal
Once the payment is settled, we'll send you an e-mail with the booking confirmation.
• Can I modify a booking?
Yes, something unexpected can always happen, so you can change the time or day of the lesson. You can do it from your personal area in "Scheduled lessons" through the option "Change date".
• How does a lesson at Classgap happen?

The class is done through classgap's virtual classroom. Classgap was developed specifically for educational purposes, including many useful features such as: digital whiteboard, online text editor, webcam, screen sharing and many more.