Why learning with Classgap?
Satisfaction guaranteed
If you're not completely satisfied after your first class, we'll refund your purchase. more info
If you didn't do the lesson, it's cancelled or you are not completely satisfied within 24 hours passed your first lesson, we'll help you find a new tutor or refund your purchase.
Change the date at any moment
You will be able to reschedule the class if you can't assist.
Pay once you've received the lesson
We will make the payment of the lesson when finished more info
You will need to enter your payment details. In the case of individual class bookings the amount will be charged at the time of the class, but in the case of packs the payment is made in advance.
Margue
She's from Spain , currently lives in Sweden
Teaches
over 5 years of experience teaching online classes
English

Advanced/C1, Proficiency/C2

Swedish

Intermediate/B1-2

Attention deficit

Advanced

Maths

Basic Math

Elementary sc., Middle sc., High sc. / Sixth form
Speaks
SpanishNative
EnglishBilingual
NorwegianConversational skills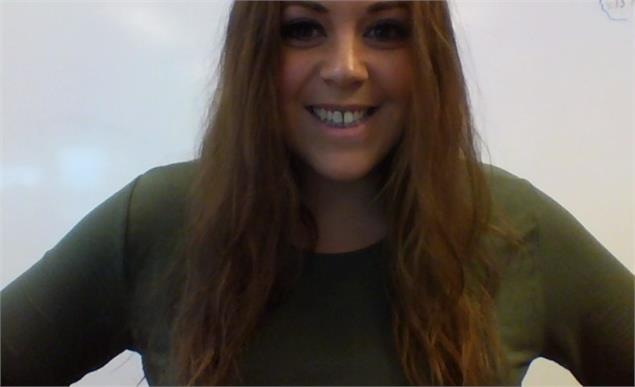 Education
Degree - B.A.
Educación primaria especialidad idiomas
Master/Postgraduate
Outdoors education
Studying
Certification
Children and families in a world of education
Certification
Computing resources in science education
Certification
Academic writing workshop
Certification
Digital slates
Certification
Pizarra digital como uso educativo
Certification
outdoor (didactica del aprendizaje fuera del aula)
view all
Presentation
We all set goals and that is where my challenge comes in. Create a good plan according to the needs and interests of my students. We start with an introduction. For this process we will make a small presentation. Where the student will fill in information about: The objective, skills, abilities, levels, studies, jobs and experiences with the language. During this we will find theoretical, didactic and practical lessons. Where students can also access to task platform from any electronic device. Also, evaluate what they have learned with different exams or test.
Book an online lesson
(The calendar displayed shows your local time)
Margue accepts booking with at least 2 hours in advance.
| hours | Monday | Tuesday | Wednesday | Thursday | Friday | Saturday | Sunday |
| --- | --- | --- | --- | --- | --- | --- | --- |
About me (pictures, hobbies, extracurricular interests...)
navegación
esquí
curiosidades marinas
apps
cocina
deporte
viajar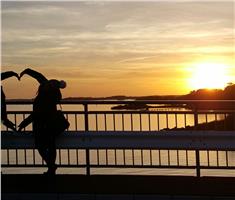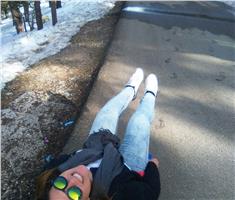 Reviews

Alvaro
13 reviews
Me parece una profesora bastante agradable. Una cosa que valoro mucho es que sepan valorar las necesidades de cada alumno por independiente para poder trabajar de la mejor manera con ellos, y María ha sido capaz de hacerlo. La verdad que estoy muy contento de haberla elegido como profesora y del interés que tiene en que aprenda, y sobre todo, aprenda paso a paso y siempre orientado a mi desarrollo personal.

ELENA
14 reviews
Ha sido mi primera clase con Margue y la impresión ha sido muy buena. Una chica muy divertida, traía la clase preparada y se nota que utiliza diferentes métodos de aprendizaje. Ha hecho que me sienta muy agusto y que la clase se me haya pasado súper rápido!

Rocio
4 reviews
es una profesora fantástica, divertida y amena
The description has also been written in other languages, click here to read them all
Frequently Asked Questions
• Can I cancel a booking?
Yes, you can cancel booking up to 8 hours before the lesson starts, indicating the reason for the cancellation. We will study each case personally to carry out the refund.
• How do I pay for the lesson?
At the time you select a lesson or package of hours, you will make the payment through our virtual payment service. You have two options:
- Debit / Credit
- Paypal
Once the payment is settled, we'll send you an e-mail with the booking confirmation.
• Can I modify a booking?
Yes, something unexpected can always happen, so you can change the time or day of the lesson. You can do it from your personal area in "Scheduled lessons" through the option "Change date".
• How does a lesson at Classgap happen?

The class is done through classgap's virtual classroom. Classgap was developed specifically for educational purposes, including many useful features such as: digital whiteboard, online text editor, webcam, screen sharing and many more.