Online classes

in our virtual classroom
Try a 20 min. free trial

.
Meet the teacher before you take lessons!
Flexible classes

adapted to your day-to-day

life
We promise

, if you are not satisfied we will refund your money.
Presentation
Bored of "learning" things without understanding anything? Dare to try a class with me and that will change :)
I am a young biologist with experience (giving private lessons) in subjects such as biology, mathematics and earth sciences. Qualified science teacher with a master's degree in teacher training with a specialty in natural sciences and mathematics. I also have experience teaching languages ??such as Basque, Spanish and basic English. I do not teach classes the old way. My classes are for the students to understand what they are doing and can get to do the exercise themselves. I focus a lot on logical, critical and reflective thinking.
Teaches
over 1 year of experience teaching online classes
Biology

Elementary sc., Middle sc.

Bored of "learning" things without understanding anything? Dare to try a class with me and that will change :)

Basque

Elementary/A1-2, Intermediate/B1-2

Spanish Literature

Intermediate

English

Elementary/A1-2, Intermediate/B1-2
Speaks
SpanishNative
GermanBasic knowledge
CatalanConversational skills
EnglishWorking proficiency
Education
Master/Postgraduate
Máster En Conservación, Gestión Y Restauración De La Biodiversidad,
Master/Postgraduate
Master En Formación De Profesorado (Eso Y Bachillerato)
Master/Postgraduate
Máster En Enseñanza Del Español Como Lengua Extranjera (Ele)
Studying
Book an online lesson
(The calendar displayed shows your local time)
Kis accepts bookings with at least 24 hours in advance.
| hours | Monday | Tuesday | Wednesday | Thursday | Friday | Saturday | Sunday |
| --- | --- | --- | --- | --- | --- | --- | --- |
About me (pictures, hobbies, extracurricular interests...)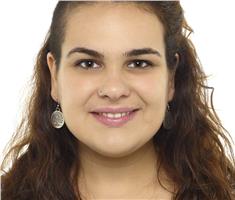 Reviews

Xavier Campillo Besses
Kistiñe es muy competente y agradable. Oso pozik nago!
Amaya
11 reviews
Kristiñe es muy atenta y se adapta perfectamente a las necesidades del alumno, implicandose y motivando para ir mejorando. Muy recomendable
The description has also been written in other languages, click here to read them all
Frequently Asked Questions
• Can I cancel a booking?
Yes, you can cancel booking up to 8 hours before the lesson starts, indicating the reason for the cancellation. We will study each case personally to carry out the refund.
• How do I pay for the lesson?
At the time you select a lesson or package of hours, you will make the payment through our virtual payment service. You have two options:
- Debit / Credit
- Paypal
Once the payment is settled, we'll send you an e-mail with the booking confirmation.
• Can I modify a booking?
Yes, something unexpected can always happen, so you can change the time or day of the lesson. You can do it from your personal area in "Scheduled lessons" through the option "Change date".
• How does a lesson at Classgap happen?

The class is done through classgap's virtual classroom. Classgap was developed specifically for educational purposes, including many useful features such as: digital whiteboard, online text editor, webcam, screen sharing and many more.
Other recommended online Biology teachers:
$13

/h
20 minute trial lesson
4,9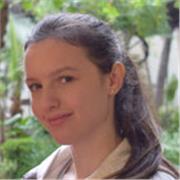 $15

/h
20 minute trial lesson
5,0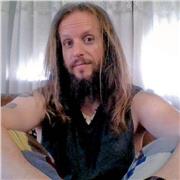 Spain
Biology, Chemistry, Natural sciences
$17

/h
20 minute trial lesson
5,0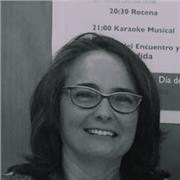 Spain
Spanish, Biology, Technology, Natural sciences
Hello everyone. I am a Biologist, a zoologist in particular. I have teaching experience at all academic levels. My study and learning techniques are b...