Why learning with Classgap?
Satisfaction guaranteed
If you're not completely satisfied after your first class, we'll refund your purchase. more info
If you didn't do the lesson, it's cancelled or you are not completely satisfied within 24 hours passed your first lesson, we'll help you find a new tutor or refund your purchase.
Change the date at any moment
You will be able to reschedule the class if you can't attend
Pay once you've received the lesson
The class will be charged for once the class has finished more info
You will need to enter your payment details in advance. In the case of individual class bookings the amount will be charged for at the time of the class, but if you purchase a pack of classes, the payment must be made upfront.
Teaches
over 3 years of experience teaching online classes
Music

Beginner, Intermediate
Education
Degree - B.A.
Grado Profesional De Violonchelo.
Presentation
The tutor wrote the presentation in another language Translate it online
Soy titulada en grado profesional de violonchelo y actualmente curso tercero de grado superior. También me encuentro cursando cuarto curso de grado profesional de canto. Doy clases de iniciación para todo aquel que haya decidido empezar con el violonchelo, que necesite apoyo en grado elemental y grado medio, así como para la preparación de la prueba de grado profesional. También doy clases de apoyo de lenguaje musical y armonía, además de educación vocal y auditiva. Más de cuatro años de experiencia dando clases, especialmente con niños. Gran compromiso y profesionalidad.
Book an online lesson
(The calendar displayed shows your local time)
Irene accepts bookings with at least 48 hours in advance.
| hours | Monday | Tuesday | Wednesday | Thursday | Friday | Saturday | Sunday |
| --- | --- | --- | --- | --- | --- | --- | --- |
About me (pictures, hobbies, extracurricular interests...)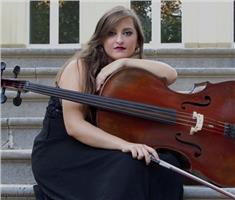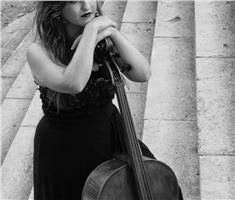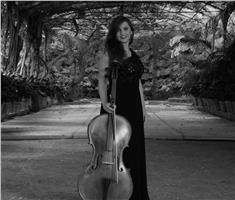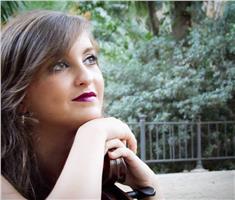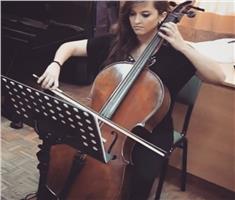 Reviews
MDolores
35 reviews
Excelente profesora, comprensiva y rigurosa a la vez. Busca que el alumno a la vez que siente gusto por el instrumento vaya realizando las actividades con mayor preción, entonación y ritmo. Recomiendo sus clases
Ana
Excelente profesora y excelente persona, implicada al máximo una suerte tenerla. Intenta por todos los medios adaptarse a los horarios, que ya es bastante difícil. Recomendable 100%
Nacho
Divertida y muy profesional. Sí estás dispuesto a esforzarte los resultados son más que notables.
The description has also been written in other languages, click here to read them all
Frequently Asked Questions
• Can I cancel a booking?
Yes, you can cancel booking up to 8 hours before the lesson starts, indicating the reason for the cancellation. We will study each case personally to carry out the refund.
• How do I pay for the lesson?
At the time you select a lesson or package of hours, you will make the payment through our virtual payment service. You have two options:
- Debit / Credit
- Paypal
Once the payment is settled, we'll send you an e-mail with the booking confirmation.
• Can I modify a booking?
Yes, something unexpected can always happen, so you can change the time or day of the lesson. You can do it from your personal area in "Scheduled lessons" through the option "Change date".
• How does a lesson at Classgap happen?

The class is done through classgap's virtual classroom. Classgap was developed specifically for educational purposes, including many useful features such as: digital whiteboard, online text editor, webcam, screen sharing and many more.
Other recommended online Music teachers:
$19

/h
20 minute trial lesson
5,0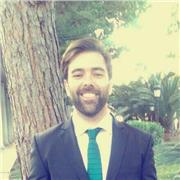 United Kingdom
English, French, Spanish, Music
I'm English and Spanish.
$9

/h
20 minute trial lesson
4,1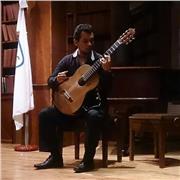 Peru
Guitar, Music
I'm Jorge De la Cruz, music teacher, concert guitarist, sessionist, accompanist musician. Advanced Study in the UNA (Arts National University, former ...
$23

/h
20 minute trial lesson
5,0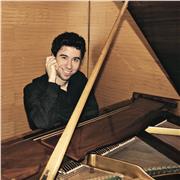 Spain
Music, Piano, English, Guitar
Hi! I may introduce myself this way: My name is Guillermo (the spanish one, but it may be translated into William if you wish) and I love both music a...