Why learning with Classgap?
Satisfaction guaranteed
If you're not completely satisfied after your first class, we'll refund your purchase. more info
If you didn't do the lesson, it's cancelled or you are not completely satisfied within 24 hours passed your first lesson, we'll help you find a new tutor or refund your purchase.
Change the date at any moment
You will be able to reschedule the class if you can't assist.
Pay once you've received the lesson
We will make the payment of the lesson when finished more info
You will need to enter your payment details. In the case of individual class bookings the amount will be charged at the time of the class, but in the case of packs the payment is made in advance.
Ida
She's from Russia , currently lives in Spain
Teaches
over 10 years of experience teaching online classes
Russian

Elementary/A1-2, Intermediate/B1-2, Advanced/C1, Proficiency/C2

Spanish

Elementary/A1-2, Intermediate/B1-2, Proficiency/C2
Speaks
RussianNative
SpanishFull proficiency
EnglishConversational skills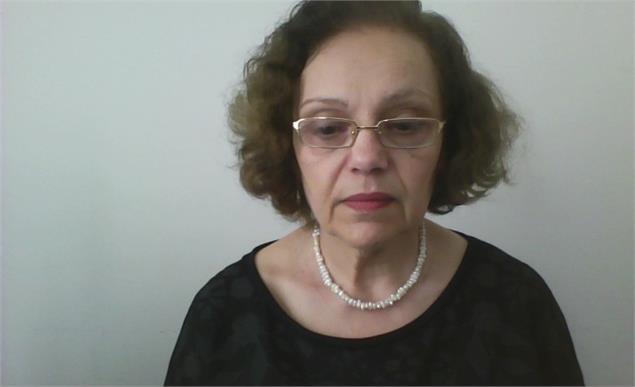 Education
Ph.D.
Agriculture science
Presentation
The tutor wrote the presentation in another language View the original text
Добрый день. Я преподаватель русского языка. Имею большой опыт работы в школе а также как частный преподаватель. Моими учениками были как дети так и взрослые. Моя методика обучения для студентов, которые хотят начать изучение языка с нуля и для тех, кто уже имеет базовые знания различна. Она также зависит от возраста самого ученика. Кроме того, прошла четырех годичные курсы испанского языка в Испании, где я живу и работаю уже более 12 лет. Имею опыт преподавания испанского языка. Владею также английским языком на уровне Advanced.
Hello! I am a teacher of Russian language. I have extensive work experience. My teaching method is different for students who want to start learning the language from scratch and for those who already have basic knowledge. Also the method varies depending on the age of the student. In addition, four years to study Spanish in Spain, where I live and work for more than 12 years. I have experience in teaching Spanish. He also mastered English Advanced level.
Book an online lesson
(The calendar displayed shows your local time)
Ida accepts booking with at least 15 minutes in advance.
| hours | Monday | Tuesday | Wednesday | Thursday | Friday | Saturday | Sunday |
| --- | --- | --- | --- | --- | --- | --- | --- |
About me (pictures, hobbies, extracurricular interests...)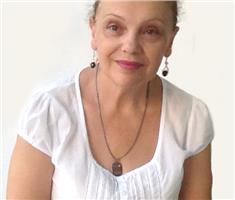 Reviews

Jesús Peña
4 reviews
Hoy me ha vuelto a sorprender También soy profesor y me encanta cómo lo hace, cómo selecciona dentro de lo mucho que hay por enseñar y cómo desecha lo secundario. Gracias, Ida.

jose.miguel.alonso.granja
3 reviews
Ha sido una entrevista agradable. Espero poder obtener buenos resultados, en el trato personal como en el profesional.
The description has also been written in other languages, click here to read them all
Frequently Asked Questions
• Can I cancel a booking?
Yes, you can cancel booking up to 8 hours before the lesson starts, indicating the reason for the cancellation. We will study each case personally to carry out the refund.
• How do I pay for the lesson?
At the time you select a lesson or package of hours, you will make the payment through our virtual payment service. You have two options:
- Debit / Credit
- Paypal
Once the payment is settled, we'll send you an e-mail with the booking confirmation.
• Can I modify a booking?
Yes, something unexpected can always happen, so you can change the time or day of the lesson. You can do it from your personal area in "Scheduled lessons" through the option "Change date".
• How does a lesson at Classgap happen?

The class is done through classgap's virtual classroom. Classgap was developed specifically for educational purposes, including many useful features such as: digital whiteboard, online text editor, webcam, screen sharing and many more.