Why learning with Classgap?
Satisfaction guaranteed
If you're not completely satisfied after your first class, we'll refund your purchase. more info
If you didn't do the lesson, it's cancelled or you are not completely satisfied within 24 hours passed your first lesson, we'll help you find a new tutor or refund your purchase.
Change the date at any moment
You will be able to reschedule the class if you can't assist.
Pay once you've received the lesson
We will make the payment of the lesson when finished more info
You will need to enter your payment details. In the case of individual class bookings the amount will be charged at the time of the class, but in the case of packs the payment is made in advance.
Teaches
over 5 years of experience teaching online classes
Graphic design

Photoshop

Beginner, Intermediate

Computer Programming

Web

Beginner, Intermediate, Advanced

Java

Beginner, Intermediate, Advanced

HTML

Beginner, Intermediate, Advanced

CSS

Beginner, Intermediate, Advanced

Javascript

Beginner, Intermediate, Advanced

PHP

Beginner, Intermediate, Advanced

SQL

Beginner, Intermediate, Advanced

Computer Software

Excel

Beginner, Intermediate, Advanced

Word

Beginner, Intermediate, Advanced

Acces

Beginner, Intermediate

Power Point

Beginner, Intermediate

Operating System

Beginner, Intermediate

Mail

Beginner, Intermediate, Advanced

Browsers

Beginner, Intermediate, Advanced

Web Design

Wordpress

Beginner, Intermediate, Advanced

CMS

Beginner, Intermediate, Advanced
Speaks
SpanishNative
GermanBasic knowledge
EnglishWorking proficiency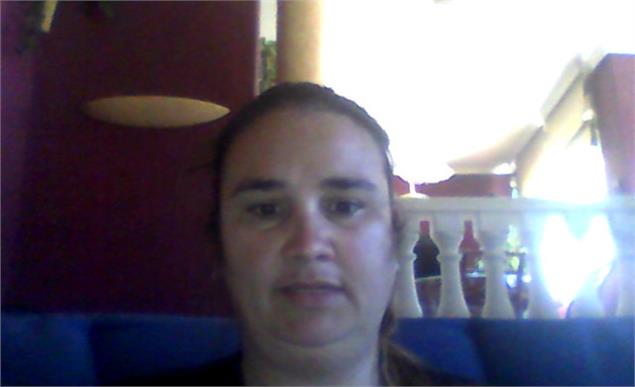 Education
Degree
Ingeniera Técnica en Informática de Gestión
Master/Postgraduate
Desarrollo en Intranet/Internet con lenguaje JAVA
Presentation
The tutor wrote the presentation in another language View the original text
Hola, soy ingeniera técnica experta en Informática de gestión y tengo más de 20 años experiencia en el sector. En formación tengo más de 8 años de experiencia. He dado clases a personas que solo necesitaban un primer contacto, también doy a gente que estaba/está estudiando de apoyo a sus prácticas y formación, así como a personas que desean desarrollarse profesionalmente.
Hello, I am an expert technical engineer in IT management and I have more than 20 years experience in the sector. In training I have more than 7 years of experience. I have given classes to people who only needed a first contact, I also give people who were / are studying to support their practices and training, as well as people who want to develop professionally.
Book an online lesson
(The calendar displayed shows your local time)
Gema Y. accepts booking with at least 15 minutes in advance.
| hours | Monday | Tuesday | Wednesday | Thursday | Friday | Saturday | Sunday |
| --- | --- | --- | --- | --- | --- | --- | --- |
Reviews
Esteve Seguí Casas
2 reviews
Gema sabe del tema, y además es buena explicando. Me a dado dos clases de JavaScript y por el momento encantado.
Ivan Cots Vidal
6 reviews
Pone mucho interes, se explica bien i con paciencia, i domina la materia.
Jesús Sancha
Gema es muy atenta y paciente con el alumno y te ayuda siempre que lo necesites. Muy buena profesora.
The description has also been written in other languages, click here to read them all
Frequently Asked Questions
• Can I cancel a booking?
Yes, you can cancel booking up to 8 hours before the lesson starts, indicating the reason for the cancellation. We will study each case personally to carry out the refund.
• How do I pay for the lesson?
At the time you select a lesson or package of hours, you will make the payment through our virtual payment service. You have two options:
- Debit / Credit
- Paypal
Once the payment is settled, we'll send you an e-mail with the booking confirmation.
• Can I modify a booking?
Yes, something unexpected can always happen, so you can change the time or day of the lesson. You can do it from your personal area in "Scheduled lessons" through the option "Change date".
• How does a lesson at Classgap happen?

The class is done through classgap's virtual classroom. Classgap was developed specifically for educational purposes, including many useful features such as: digital whiteboard, online text editor, webcam, screen sharing and many more.