Why learning with Classgap?
Satisfaction guaranteed
If you're not completely satisfied after your first class, we'll refund your purchase. more info
If you didn't do the lesson, it's cancelled or you are not completely satisfied within 24 hours passed your first lesson, we'll help you find a new tutor or refund your purchase.
Change the date at any moment
You will be able to reschedule the class if you can't attend
Pay once you've received the lesson
The class will be charged for once the class has finished more info
You will need to enter your payment details in advance. In the case of individual class bookings the amount will be charged for at the time of the class, but if you purchase a pack of classes, the payment must be made upfront.
Teaches
over 1 year of experience teaching online classes
Music

Beginner, Intermediate, Advanced

Pianist graduated with honors and three years of teaching experience. Musical language, harmony, analysis, history of music and piano lessons. All levels. Cheer up!
Speaks
SpanishNative
CatalanWorking proficiency
EnglishWorking proficiency
PortugueseBasic knowledge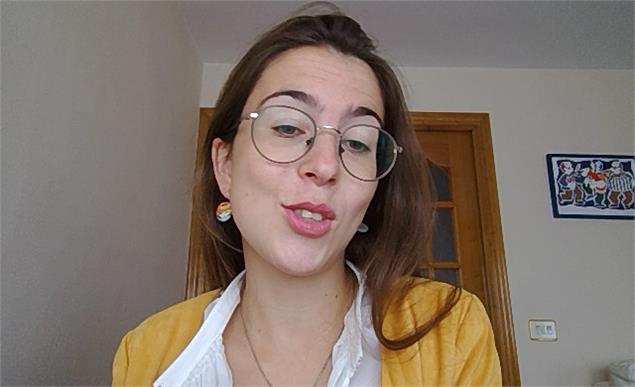 Education
Degree - B.A.
Piano Interpretación Clásica Y Contemporánea
Studying
Presentation
My name is Andrea Vilar, and I just have finished with honours my degree in Classical Piano Performance in the Music School of Barcelona (ESMUC). I have experience giving not only piano lessons, but musical theory, harmony, analysis... Moreover, I have prepared the entrance exam to different levels of the Spanish Conservatory. Adaptability, organisation and curiosity are the core elements of my educational method. ¡Try it!
Book an online lesson
(The calendar displayed shows your local time)
Andrea accepts bookings with at least 48 hours in advance.
| hours | Monday | Tuesday | Wednesday | Thursday | Friday | Saturday | Sunday |
| --- | --- | --- | --- | --- | --- | --- | --- |
About me (pictures, hobbies, extracurricular interests...)
montaña
bailar
deporte
leer
películas
comida
música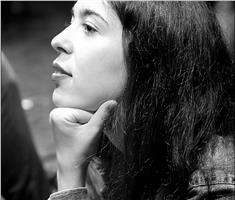 Reviews
Monica
Andrea fue la profesora de mi hija y es fantástica, mi hija muchas veces no quería tocar y ella sabía como motivarla, las clases son super entretenidas ya que utiliza una metodología muy apropiada, es tan buena que yo termine tomando clases también, la pena es que terminó sus estudios y se cambió de ciudad, pero si volviera sin lugar a dudas volvería a ser nuestra profesora. Muchas gracias por tú entrega y dedicación.
Laura
Andrea a conseguido inspirar y motivar a mi hijo Pau para continuar practicando piano cada día. Es una persona muy amable, responsable y una pianista excelente. Altamente recomendable.
Noelia
Andrea es una profesora muy competente. Prepara clases ágiles y muy dinámicas, facilitando el aprendizaje de los temas. Adicionalmente te guía en tu trabajo en casa y te da facilidades de horario y lugar. Un lujazo de profesora! Recomendable 100%
The description has also been written in other languages, click here to read them all
Frequently Asked Questions
• Can I cancel a booking?
Yes, you can cancel booking up to 8 hours before the lesson starts, indicating the reason for the cancellation. We will study each case personally to carry out the refund.
• How do I pay for the lesson?
At the time you select a lesson or package of hours, you will make the payment through our virtual payment service. You have two options:
- Debit / Credit
- Paypal
Once the payment is settled, we'll send you an e-mail with the booking confirmation.
• Can I modify a booking?
Yes, something unexpected can always happen, so you can change the time or day of the lesson. You can do it from your personal area in "Scheduled lessons" through the option "Change date".
• How does a lesson at Classgap happen?

The class is done through classgap's virtual classroom. Classgap was developed specifically for educational purposes, including many useful features such as: digital whiteboard, online text editor, webcam, screen sharing and many more.
Other recommended online Music teachers:
$20

/h
20 minute trial lesson
5,0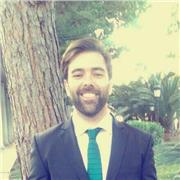 United Kingdom
English, French, Spanish, Music
I'm English and Spanish.
$11

/h
20 minute trial lesson
5,0 Featured Teacher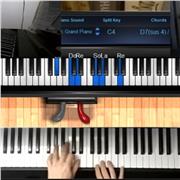 Argentina
Piano, Music
How to master the piano My name is Fernando, I have 10 years of experience teaching piano lessons and various music workshops. I maintain this vocatio...
$21

/h
20 minute trial lesson
5,0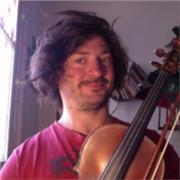 Argentina
Violin, Music
Lessons for every level. The goal is to learn to play with music and incorporate the technique and expression. You can also check my website www.360pr...