Why learning with Classgap?
Satisfaction guaranteed
If you're not completely satisfied after your first class, we'll refund your purchase. more info
If you didn't do the lesson, it's cancelled or you are not completely satisfied within 24 hours passed your first lesson, we'll help you find a new tutor or refund your purchase.
Change the date at any moment
You will be able to reschedule the class if you can't assist.
Pay once you've received the lesson
We will make the payment of the lesson when finished more info
You will need to enter your payment details. In the case of individual class bookings the amount will be charged at the time of the class, but in the case of packs the payment is made in advance.
Teaches
over 3 years of experience teaching online classes
Spanish

Intermediate/B1-2, Advanced/C1, Proficiency/C2

Latin

Intermediate/B1-2, Advanced/C1

Writing

Intermediate, Advanced

Reading

Intermediate, Advanced

Spanish literature

Intermediate, Advanced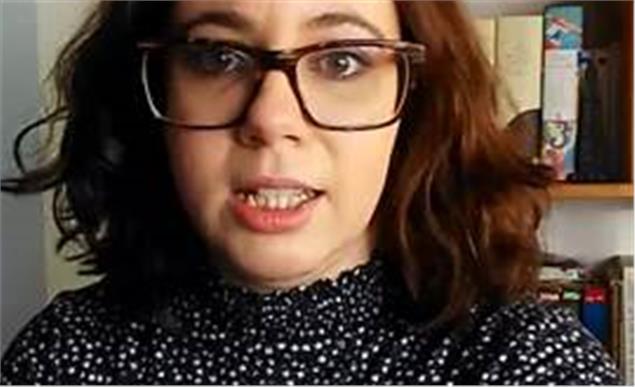 Education
Degree
Licenciada en Filología Hispánica
Certification
Curso de Formación de correctores
Certification
Curso de Redacción y Estilo
Certification
Curso Formación inicial para Profesores de ELE
view all
Presentation
The tutor wrote the presentation in another language View the original text
Mi Nombre es Ana, soy Licenciada en Filología Hispánica. Tengo experiencia impartiendo clases particulares a alumnos de secundaria y bachillerato en la modalidad de Lengua Castellana y Literatura y Latín. Dentro del ámbito de la lengua el comentario de texto; por otro lado técnicas de estudio. Con una gran vocación por la enseñanza. En cuanto a la metodología que sigo normalmente depende de lo que necesite el alumno, pero suelo hacer práctica conforme voy explicando la teoría. De esta manera se hace más ameno y considero que los contenidos se adquieren mejor. ¡Espero prestar mi ayuda al máximo! Un saludo, Ana.
My name is Ana, I graduated in philology. I have experience teaching private lessons to students in secondary and high schools in the form of Spanish Language and Literature and Latin. Within the scope of the language text commentary; On the other hand study techniques. With a great vocation for teaching. As for the methodology I'm usually it depends on your needs the student, but I usually do practice as explaining the theory. In this way it becomes more enjoyable and I think that the contents are acquired better. I hope to lend my support to the fullest! Regards, Ana.
Book an online lesson
(The calendar displayed shows your local time)
Ana I. accepts booking with at least 2 hours in advance.
| hours | Monday | Tuesday | Wednesday | Thursday | Friday | Saturday | Sunday |
| --- | --- | --- | --- | --- | --- | --- | --- |
About me (pictures, hobbies, extracurricular interests...)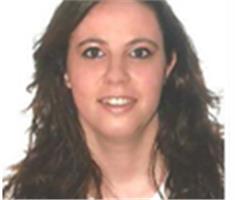 Reviews

María José
7 reviews
Explica muy bien y con ejemplos muy buenos, su material es óptimo y se asegura que hayas comprendido bien todo.
Tascon Jenny
Ana Isabel is an excellent teacher. She is very patient and gives her best.
Marisa
2 reviews
Excelente dialogo, con calidez y conocimiento.
The description has also been written in other languages, click here to read them all
Frequently Asked Questions
• Can I cancel a booking?
Yes, you can cancel booking up to 8 hours before the lesson starts, indicating the reason for the cancellation. We will study each case personally to carry out the refund.
• How do I pay for the lesson?
At the time you select a lesson or package of hours, you will make the payment through our virtual payment service. You have two options:
- Debit / Credit
- Paypal
Once the payment is settled, we'll send you an e-mail with the booking confirmation.
• Can I modify a booking?
Yes, something unexpected can always happen, so you can change the time or day of the lesson. You can do it from your personal area in "Scheduled lessons" through the option "Change date".
• How does a lesson at Classgap happen?

The class is done through classgap's virtual classroom. Classgap was developed specifically for educational purposes, including many useful features such as: digital whiteboard, online text editor, webcam, screen sharing and many more.