What are online biology classes like?
Are you looking for alternatives to help you reinforce your knowledge in this subject? Taking biology classes online will be the best option for you to choose from. In this new era, modern technology has evolved the world of traditional learning. While physical classrooms continue to fill up, because they are still part of student education, online classes have gained worldwide popularity. Increasing the number of people who join virtual classrooms.
Whether you are in high school or majoring in a university degree, online biology classes will be useful to improve your performance. Now, if you're just an amateur in the subject, there's room for you too. With that in mind, at Classgap, you can find a variety of online biology tutors at all levels.

What are the dynamics of online biology classes like?
Biology is a science that deals with the study of all living things (plants, animals, fungi and microorganisms), their origin, evolution and characteristics. It is an area that encompasses a large number of disciplines, which means that its field of study is quite broad. This, in turn, makes it one of the most demanded subjects, not only in Spain but all over the world.
Online biology classes have a simple and effective dynamic. Thanks to Internet connections, virtual classrooms are becoming more and more reliable. They generally follow a syllabus determined by the teacher, with the student's authorisation. In this way, you can personalise the class and progress at your own pace, without depending on anyone else.
Plan your week and choose which days you can access the online classes. Once you have contacted your teacher, together you will discuss the topics to be covered, based on what you need to learn. How long can you watch online classes? As many times as necessary. There is no limit to the amount of time you can watch online, and there is no rush. In addition, you will have the possibility to save the content so that you can access it again and review everything that has been explained.
What do you need to take biology lessons online?
To take online lessons, especially in biology, the first thing you need is a PC or laptop, but you can also connect with your smartphone. Secondly, you need to be familiar with video calling software. Although it is not difficult to use, it requires proper configuration for the webcam and microphone to work properly.
And finally, an optimal Internet connection that is fast and does not drop frequently is obviously a must. This way there will be less room for interruptions during the online class. As you can see, you don't need much to take biology lessons online. With these elements and your 100% motivation, it will be enough to get incredible results in your learning.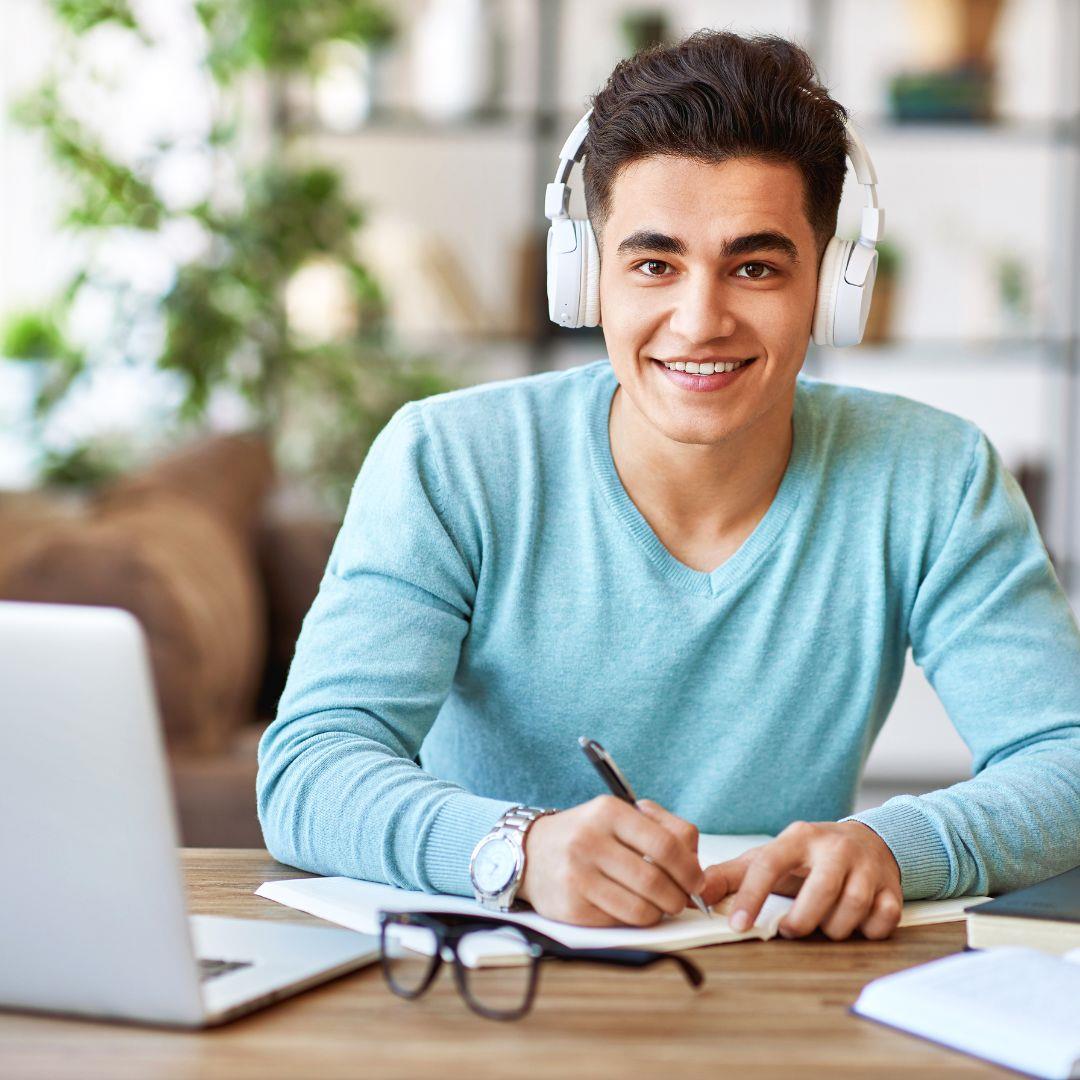 Advantages of taking biology classes online
When you study online via distance learning, there are a number of benefits that come with it. Some of them are as follows:
Full interaction: online classes break down borders. It doesn't matter if you don't share the same location with your teacher, you will still be able to learn live and in real time.
Better use of the class: unlike face-to-face classes where you may be distracted by the interactions of other classmates, in the virtual classroom you get much more out of your learning time, as you have the exclusive attention of the teacher.
Personalisation of the content: you can ask the tutor to teach you about a particular subject of your interest. This way you can cover in each class what is really useful for you and what you need to reinforce.
Saving money: online biology classes are cheaper than face-to-face tutoring. In addition, you also save money on transport and guides.
We encourage you to read more about our tips on how to take advantage of online tutoring.
Choose an online biology tutor}
Keys to choosing a good biology tutor online
As biology is made up of many other more specialised subjects, you can choose who you want to learn from and who has the right training to teach. There are platforms that provide you with a wide range of online biology teachers, with certifications and qualifications to back up their knowledge. Before choosing one, it is important that you consider a few things, for example:
Have a meeting with the teacher beforehand. This will allow you to get to know your potential tutor a little better and assess whether there is good study chemistry.
Check that he or she has a good background in biology and has a good command of the topics you need to learn.
Discuss with the teacher the days you have available to take the classes, so you will know what their own availability is.
Be honest about your expectations and goals. This will enable you to be more successful in class.
Classgap is a study platform that will make learning easier and help you reinforce your knowledge with online biology lessons. Don't wait any longer and book now!
Utiliza nuestro Buscador Inteligente