How to organize your online lessons from home
Since the pandemic began, students are experiencing difficulties in their learning process. Not leaving home, having to adapt to an e-learning method, the lack of resources like a good working space or internet connection... These are some of the reasons that make it difficult for students to continue to enjoy a quality education.
In Classgap we want to help you go through all these obstacles and make your learning process complete and full of quality knowledge. Sign up and enjoy the advantages of our platform whenever you want: you choose the time schedule that best works for you. Find your perfect tutor to start learning and, most of all, enjoying the subjects you like the most.
Recommendations to make the most of online lessons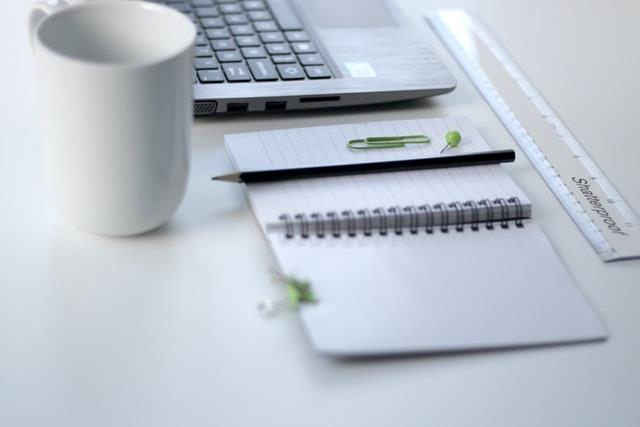 Be confident about online lessons: it is very important that you do not underestimate e-learning just because you are at home. This method is just as valuable as face-to-face education, with the same quality or even more. Do not start your online studies with the attitude that you won't learn or that it does not have that much quality as the traditional education.
Use good quality devices and make sure you have a good internet connection: this is very important because you don't want your lesson to be interrupted due to a connection issue or a slow device function.
Know how to manage in a digital environment: the new generations seem to have come out of the Matrix with excellent digital knowledge. If this is not your case, make sure you know the digital platforms with which you are going to realize online lessons. We recommend you to do a little test with people around you before starting your online lessons. If not, the experience may not be entirely positive and you may find it more complicated than it should be.
Studying online requires an additional effort: online lessons have this one big advantage, that's flexibility: they allow you to be the master of your own schedule, your own effort and your own dedication. But you have to know how to manage this advantage. Make sure you are motivated when you start learning a new subject or language because this way you will achieve your goals. If not, you may leave your learning halfway and this is not recommended at all.
Choose a good place to study: the place where you take your lessons is crucial. A proper ergonomic setup will be very healthy for you, not only physically but also mentally. A good chair, a clear table and good lighting are three key factors to get the most out of your lessons. Also, try to be in a quiet space that favors your concentration.
Plan your goals and your schedule: we live trying to achieve our goals and that's what keeps us pushing. If you are clear about them, you will be more motivated and your performance will be much better. Likewise, in online lessons you set your own schedule; this can work in your favor or against you. If you follow an organized timetable, you will see how you can perfectly complement the lessons with your other daily activities!
Plan your breaks: some studies show that concentration decreases every 45 minutes. But each person is different, so when you need to disconnect, or you feel tired, take a break and you will perform better later. It is a crucial step for a good e-learning experience, as you will be sitting in front of the computer for a long time.
Interact with your tutor: just because the teacher is behind the screen doesn't mean he/she can't answer your questions, he/she is still a person! Don't be embarrassed and interact with him or her. This is the only way to get feedback on your online learning progress and you will also make the best out of every lesson.
Many of these recommendations have a thing in common: your willingness to learn. With this method, most of the effort depends on you. Platforms like Classgap make the process much easier with its own Virtual Classroom and constant contact with teachers. You will easily find your perfect tutor, another crucial factor when it comes to online learning.
On the other hand, if you are already an expert in online lessons and what you need is advice on how to manage your emotions after so many hours in front of the computer, keep reading to learn some tips that for sure will help you a lot with your process.
Learn how to manage emotions and stress in your online lessons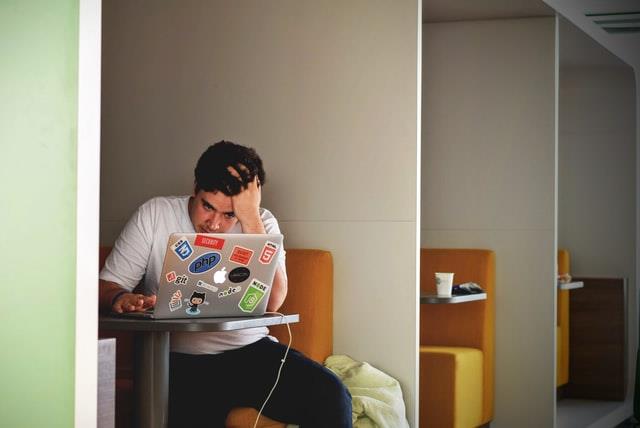 Flexibility in terms of where to take online lessons is one of the biggest advantages of this method. When the pandemic hit, it became the best option to continue with education in the safest way without the risk of getting the virus. But this whole situation and the lockdown at home is undoubtedly affecting us all.
That's why, now more than ever, it has become more important than ever to know how to manage the emotions caused by the pandemic situation and its consequences on everyone's daily life. It can be difficult to stay at home for so long and online lessons can become tedious sometimes. We are all in the same situation, and moreover if you also telework and don't leave home within the day, you can suffer some stress when spending the whole day in front of a screen.
Here are some tips that will help you manage this stress we are talking about:
Stay active: exercising daily will not only help with your physical health but also your mental health. Exercise produces endorphins that will help you see everything more positively and clearer. If you don't feel energetic, go outside and walk for 30 minutes. We assure you that it will be better than having a coffee. Plus, your joints and your eyes will thank you for it.
Mindfulness: is a meditation technique that consists of paying full attention to the present moment, in order to achieve a deep state of consciousness free of judgments about your sensations, feelings, or thoughts. So practicing Mindfulness can help you deal with a stressful situation, as you work on concentrating on a specific action. In fact, the practice of meditation is always recommended for anxiety or for those people with a very active life.
Food: being locked at home all day may lead to snacking between meals or eating more "pleasurable", processed and sugary foods. And it is totally normal because our body, under stress, asks us to eat foods that unbalance our nervous system. It is therefore important to avoid this type of imbalance and eat foods that help build serotonin and dopamine, the neurotransmitters that improve mood and memory. Blueberries, oranges or chocolate are some examples. So try and change those doughnuts for some fresh blueberries and you will for sure notice some positive effects.
Rest: Sometimes we believe that the longer we study the more we can memorize, but that's definitely not true. We need to rest for certain periods of time to recover some energy. It is useless to study 5 hours in a row without breaks, as it has been scientifically proven that our brain can't take that much time. For this reason, it is important for you to mark spaces of disconnection in your schedule in order to give the best once your brain is rested.
The best way to organize your space and your time is with Classgap's online lessons. Register on our platform and choose your ideal tutor to continue your learning process and manage your own time.
Benefits of online lessons
Sometimes we block out and only see the negative side of what surrounds us, but we are going to show you how online lessons are going to bring you many benefits. New technologies have allowed us to stay connected and face our objectives in the safest way, being able to achieve your goals from your sofa.
Do you want to discover the advantages of e-learning? Keep reading to know them:
Flexibility: you can take classes wherever and whenever you want without having to travel one place to the other. All you need is a computer and a good internet connection. You will be able to see for yourself how easy it is to combine your studies with other daily activities. Just find a gap in between and enjoy the tailored learning!
Wide range of options: you won't have to stay with what you're offered. You will discover an infinite number of subjects and themes that will allow you to continue training and growing.
Accessibility: with a simple mobile device such as a computer or tablet, we will have access to all the tools we need for our online lessons. You can take your class with you wherever you go.
Comfortable environment: you can do it from anywhere. You won't need to travel, so you will be able to combine your classes with your other tasks.
Self-management of time: you will not be bound to a fixed timetable set by other people. You will be able to choose where and when you want to take the classes, at the time that best suits you.
Innovative technology: you will be able to have a lot of resources on your computer and consult them whenever you want. You will be able to watch videos, documents, files, presentations…
Saving: you will not have to travel, which will mean a reduction in the total cost of the class. In addition, you will also save time, as you will not have to move from home.
The best quality: Classgap's online classes are private, so the teacher will be there exclusively for you. Personalize the learning for each student and adapts the pace.
Opportunity for interaction: you will be alone with the online tutor, so don't be shy to interact. You will find that the tutor is accessible and you will have the opportunity to interact through different communication channels.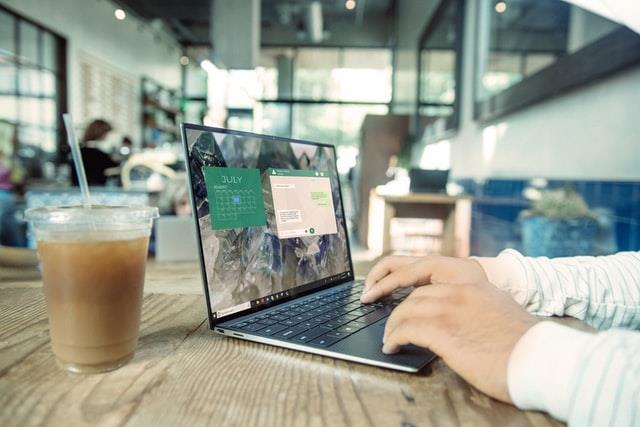 The advantages of Classgap
Classgap is a platform created to deliver online lessons and connect students and tutors from all over the world. E-learning has become the safest method of continuing education in times of Coronavirus. Without leaving your home, you can learn a wide range of subjects with the tutor of your choice.
It is a very simple platform. You have to follow the steps below in order to get started with Classgap online lessons:
Select the subject you want to learn.
Choose the schedule that best suits you.
One of the biggest advantages is the flexibility of the timetable.
You can choose whether your teacher is a native speaker or not, in case you want to learn a language.
You will have to select the level at which you want to start.
You will be able to filter through the prices to find the teacher that fits your budget
If one of your concerns is the price, there are certain aspects you should take into account:
Frequency: One of the variables, generally, is the frequency with which we want to give lessons. At Classgap, tutors offer packs of 5 or 10 lessons, so the price per session is lower. When booking your class, you can choose to buy a single lesson or the different packages on offer, depending on your needs.
Level: subjects will be more expensive as the level increases. This means that if we are looking for lessons for a primary school student, the session will be cheaper than if we are looking for lessons for university students. If the level is higher, the teacher's qualifications must be higher, so there may be fewer tutors to choose from.
Subject: As said before, depending on the subject we want to do lessons in, we will need a different method. Which are the most expensive lessons? And the cheapest ones? It all depends on the demand for them.
We know it's not easy to learn from home and requires willingness, that's why at Classgap we want to help you as much as possible. Discover all the huge advantages of doing online lessons from home with Classgap. What are you waiting for? Sign up now!