What are online tutoring classes for students like
At this point in the school year, you will already know if your son or daughter needs someone to give him or her an extra hand with any subject. During the learning process, children may stumble and become unmotivated. There is nothing worse than a kid who doesn't want to learn. Therefore, we must find a way to help and motivate them, not only so that they learn, but also so that they discover the fantastic world of knowledge and learning.
How can we help them? With a good online tutor. Register on Classgap and discover all the teachers and all the subjects your children can learn. Don't wait any longer, find out what online tutoring is like at Classgap.
Recommendations for making the most of online classes
Adapting to online classes is not easy, it requires extra effort from the students, especially if they are children. They need to concentrate more, be more attentive, review the concepts more. To make it easier for you, we give you a series of recommendations so that the little ones get the most out of online classes.
You have to take them like any other class: we are not at school, we are at home, but that does not mean that the classes are less serious. They must comply with the demands and homework imposed by the teacher in order to continue reinforcing what they have learnt. If they don't take it seriously, it won't do any good.
Use good quality devices and connections: It is important that we have devices that are suitable for homework and lessons. In addition, a good internet connection will help to make the experience more fluent and will not cut off the voice or the audio. It is very important to avoid any glitches that may distract students and impair the learning process.
Know how to function in a digital environment: the new generations seem to have emerged from the Matrix with excellent digital literacy. You should make sure that children are working with the digital platforms you are going to use for online classes. We recommend that you test with people around you before you start online classes. If not, the experience may not be entirely positive and it may be more complicated than it should be.
Studying online requires an added effort: if there is one thing that online classes have, it is flexibility. This allows you to be the master of your own timetable, effort and dedication, or in this case, that of your children. Make sure that they are motivated when they start with the tutoring classes, as this way they will be able to achieve their goals. If not, they may see tutoring as a punishment and not as what it really is, a benefit.
Plan breaks: studies show that concentration decreases every 45 minutes. But each person is different, so when children need to switch off, or are tired, it is better to take a break so that they will be better later. This is a crucial step for a good result in online classes, as they spend a lot of time sitting in front of the computer.
Set up a space: we need our own place to create a study environment. For this we will need: good lighting, a clean and tidy table, internet connection and relative silence. This will make it easier to perform well.
Stay away from distractions: there are many things that can make it difficult to pay attention. If we do not have a quiet environment, if our family is too close to us doing other tasks, electronic devices such as mobile phones and video game consoles... all of them can distract us and prevent us from processing the concepts we have learnt.
Always stay alert: we must actively participate and be very attentive to everything that is explained to us, at any time we may be asked a question to find out if we have been listening to the explanation or, on the contrary, we were distracted.
It is very important that we explain to children the importance of tutoring classes. They should see it as a challenge and as a reinforcement for their benefit. If they perceive them as an obligation or as something bad, they will not work.
It is very important to motivate them and show them all the benefits they can get from it. In order to carry out this method of learning, they need to know that learning is largely up to them.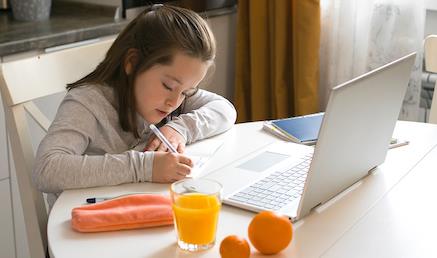 The most popular school tutoring subjects in primary schools
Each child has different needs during their education, but it is true that many children have difficulties with certain subjects that are not easy for them. Looking for good school support is the first step to help them. There are many subjects that can be taught at a distance and there are many experienced teachers who can give us a hand with school reinforcement. There is a wide variety on offer, but the following are the most popular:
Maths: Whatever year your child is in, it is very likely that he or she will have difficulties with maths. This is usually one of the subjects that is most difficult for students, because who hasn't struggled with maths at some point? It is a subject that requires a lot of practice, but it is very important to understand the theory well. Give them a hand with a good teacher to help them with homework and exercises so that they can keep up the pace.
Languages: it seems unlikely that they need help with their mother tongue, but this subject has many sections that can be difficult to understand. Syntax is often a headache for students and they need extra help to get through the course. This is normal, as many children have problems with the large number of rules that govern a language.
Science: this is often demanded by secondary school students. When they start with physics, biology or chemistry they often have a lot of problems. When theory and numbers are put together to solve problems with formulas, learning becomes a struggle. It is important to look for help from the beginning, the longer it takes, the harder it will be to keep up with the subject.
Spanish: this is usually one of the most demanded subjects. Taking classes with native teachers is the best way to learn a foreign language. In addition, in online classes they will lose their embarrassment and will surely be more confident with pronunciation. When they are at school is the best time to train them well with foreign languages. At that age they tend to process the concepts better and it will surely help them a lot in their future.
Now that you know the most demanded subjects, you should find the one your child needs. Register with Classgap to find the best teacher for online tutoring.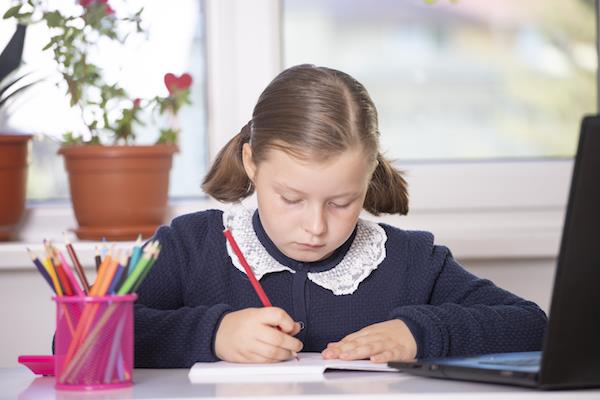 How to find the best online teacher
Nobody likes to leave their children with someone they don't know or don't know much about. On our platform you will find a wide range of verified teachers. For this reason, we are going to give you a series of tips to help you find the ideal teacher to help your child with tutoring.
Here are the points you should take into account when looking for a teacher for remedial classes:
What subject am I looking for?
There are online private tutors for every subject you can think of, from maths tutoring to programming and piano. It is also important that you decide whether you want to teach a single subject, several subjects or even all subjects for school revision.
Some teachers are dedicated to tutoring because they are proficient in all subjects. They are a good option if you want general help with your day-to-day life.
Look for references of the teacher
We need to know how experienced the teacher is, but we cannot automatically discard those who have never taught before. Another option is to ask for advice from those who have already made the decision to reinforce your child's learning and take note of the recommendations they give you.
The teacher's qualifications
Do you want a specialized teacher whose profession is related to the subject you want to learn? Or do you prefer a teacher with a degree in teaching who knows how to teach all subjects? Or maybe you prefer someone who is self-taught and has no specific qualifications so that you can learn in a more dynamic way? These are some of the questions you should ask yourself to select the right teacher for you.
This point refers to one of the biggest advantages of online classes. As there is no need to travel, you can take the classes whenever and wherever you want. You don't depend on time restrictions due to transport or commitments. Do you have a free hour between your classes and your extracurricular sport classes? You can take advantage of this time for the online class. You will have to select the teacher who is available during your time slot: mornings, afternoons, evenings or weekends.
How often do you want to do the classes?
How many lessons do you want to do per week? Or is your goal to solve just one question? There are filters to regulate the frequency with which you will do the classes. Although this question will have to be adapted to your personal progress. Frequency is the key and depends on your objectives.
How long do you want the class to last?
You will have to select the time per session that you want to do, it can vary from half an hour to two hours or more. We recommend sessions of 45 minutes to one hour maximum for maximum performance.
There are many different learning methods, and each student will find one method works better than another.Maybe you prefer memorisation to didactic and practical classes. We are sure that there is a good teacher who adapts to your needs.
Establish the objectives:
We must know what kind of teacher profile we need, for how long, what budget we have and what is our time availability to carry out the online school support classes.
It is important to arrange an interview to meet the person who will help our child, evaluate the weak points and share your concerns. Remember that private teachers are a good ally for the learning of our children, we must work together for the good of the little ones.
We are not looking for a friend, we are looking for a good teacher. For the relationship to work, compatibility is needed in order to establish bonds that promote proper learning, we need to establish a student-teacher relationship that is healthy and beneficial for both.
This is the basis of any relationship. You must trust the person who is going to teach your child so that you both work together to improve their academic performance. We should not interfere in the classes, let the teacher guide the student, and when the lesson is over we can ask for feedback on how the classes are going.
With technology and the desire to learn, great things can be done. Invest in your children's education and follow our tips to get the best possible experience with online classes. Let nothing stop their desire to learn!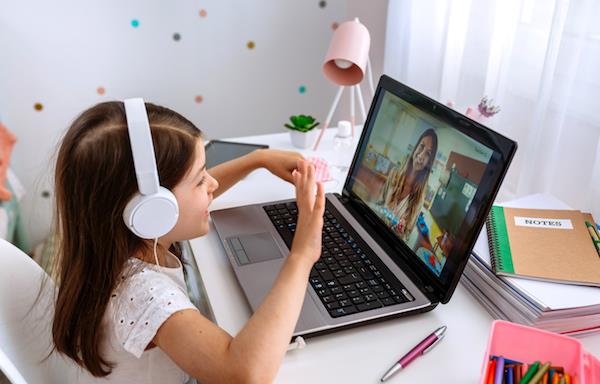 What lessons are like on Classgap
Classgap is the ideal platform for distance learning, your children will be able to study safely and enjoy all the advantages. In addition, we have our own virtual classroom that includes several tools such as: presentations, file sharing, whiteboard, text documents... This tool will facilitate the development of the class and will generate a closer and more complete feeling.
In online classes there is more flexibility, but it is also a learning process that depends a lot on oneself. This modality is increasingly in demand and, with the current situation, it is very likely that the education system will opt for a mixed teaching.
Classgap allows you to find the teacher that best suits your budget, as you can check the prices of the online tutoring they offer, and filter according to your needs. You can book the day and time of your choice through the same platform. Many teachers offer a free 20-minute trial to get to know you and see if there is an affinity and can meet your objectives.
Do you want to know how Classgap works? Its use is very simple, we will tell you about it in the following steps:
Select the subject you want to learn. There is a huge variety of subjects.
Choose the time slot that best suits the student's schedule. One of the biggest advantages is the flexibility of the timetable, which will make it easier for you to combine your learning with other activities.
If you want your child to learn a language, you can choose whether you want the teacher to be a native speaker or not.
You will have to select the level at which you want to start (elementary, intermediate or advanced).
You will be able to filter through the prices to find the teacher that suits your budget.
On our platform, we have integrated all the features and tools you need for your lessons:
Screen sharing is possible during video calls to provide visual support throughout the lesson to facilitate learning.
The teacher can share documents, presentations, Excel, etc.
The virtual whiteboard can be used to explain concepts that are unclear or difficult to understand.
Includes a link option to share audio files, videos and YouTube links to complement learning.
The chat will facilitate communication between the two of you from within the platform.
If you need anything or have any doubts, you can access the Help or Customer Service section and we will try to solve them.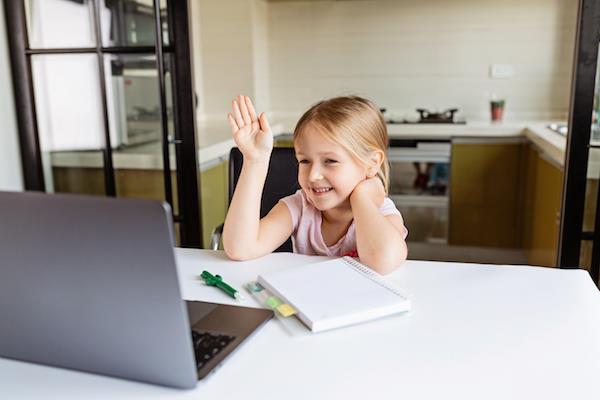 All that's left is to encourage you to register on our platforms. Once your little ones try the lessons with an online private tutor, they won't want to give up the advantages and comfort!