A must-have manual for learning computer science
Computer science has become an almost compulsory discipline for everyone in the 21st century. It is defined as the science that manages the methods, processes and techniques necessary to collect, process and transmit information and data in a digital format. In short, it processes information automatically by means of electronic devices. Computer science has evolved a lot since its creation. It is a tool that has made our lives much easier at all levels.
By now we should all have mastered the computer and electronic devices, but if you are one of those who are still not sure, we are going to help you. Sign up for Classgap and book a lesson with an online computer teacher. What better way to learn computers than using technology . Are you ready to master the computer?
Online computer science lessons
You may be one of those who are a little afraid to go online. Like everything else, surfing has its advantages and disadvantages, depending on how you use it. But we must admit that our daily lives would not be so easy without the resources offered by electronic devices.
If you master the computer, you will be able to access a lot of information that until now was out of your hands. Can you imagine being able to access all the information you want? Well, with the Internet it is possible, you will have all the information you need on the same device, all you have to do is click. Moreover, you will be able to carry out administrative procedures and formalities in just one click, isn't it wonderful? If we have convinced you, keep reading the article to find out how to start mastering computers.
9 tips for learning computer science
We know that making the decision to learn something new can be a bit scary. The truth is that surfing the web may seem complicated, but it's easy to learn. Here are some tips that can help you master the computer. Keep in mind that everyone learns at a different speed. Don't be upset if you find it hard to progress, it's normal. Ready? Become a computer expert with these tips:
It may seem strange, but it is important to be clear about the basic components of your PC. You should be able to distinguish between the computer, the mouse and the keyboard. You should also be clear about the basic functions of each of them, how they are used and how to take care of the equipment.
It is very important when we are learning an unfamiliar subject to speak properly and to name objects by their names. In computing there are many technical elements and computer details that can be difficult to memorise, so it is always advisable to call them by their name. If we get into the habit of changing the name, we will end up forgetting what the object was called. To make it easier to learn, you can use analogies and comparisons with familiar elements and gradually integrate the new knowledge.
Use the mouse and keyboard correctly
You must get used to using these elements correctly. In the case of the mouse, it is not very difficult. You should hold it in your hand and use your index finger for the left button and your middle finger for the right mouse button. In the case of the keyboard, it is much more complicated.You have to try to type with all your fingers (except your thumb, obviously), and try not to look at the keyboard when typing. To achieve this goal, you will have to practice constantly to improve little by little.
Once you have checked the above points, start with the concepts of application and programme. Start with the action of opening and closing. First you will need to define an application and know how to find it on the computer. Gradually, you can add new actions such as saving a document.
Find your computer science tutor
This is one of the easiest ways to practise using the keyboard and one of the most common uses of the computer, opening and using a word processor such as Microsoft Word or even Notepad. You can start typing words such as your name, your favourite colour and little by little, you can start writing letters or longer texts.
You should explore all the possibilities on your PC.Discover all its functions, its applications and start using them. Discover all its functions, its applications and start using them. Don't be nervous if you open an application that you don't know how it works, this is the best way to learn how to use it.
Surfing the net is one of the most common uses of the computer. Explore different websites.We recommend that you do this with someone who knows the internet, it will help you avoid making mistakes and getting into sites that you don't know and could be dangerous for you. Starting with an online computer teacher is the best way to enter this world without taking any risks.
Discuss with your teacher what the biggest risks are on the Internet. Knowing them will help you avoid major problems and going to websites that are not right for you.
Learning should be something you do because you like it and enjoy it.It is normal to get frustrated, learning to use a computer is not easy. Learning takes time and patience, but we assure you that the results are very satisfying.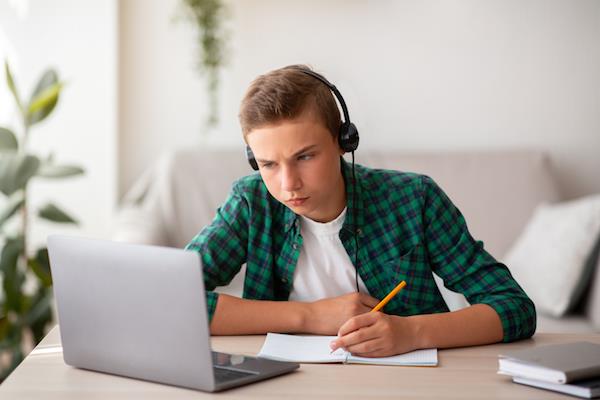 Software
One of the biggest disadvantages of computers is that they are constantly changing. They are capable of updating themselves, so some of their functions change frequently. These changes can cause us problems if we don't fully understand them. Don't worry, in order for you to become a computer expert we are going to introduce you to the types of software you can use.
The main classification of software is based on its nature and is divided into two classes:
System software: these are programs that allow the user to use the computer by linking to the hardware, system networks or applications that are already installed on the computer. This type of software supports the applications and in many cases is already installed on the computer. For example: hardware drivers, operating systems, command lines, etc.
Application software: these are all the secondary programs that we can download or install on our computer and that allow us to carry out many functions. They are word processors, spreadsheets, web browsers, video games, multimedia players, etc.
Now that you know the classification of software, we are going to introduce you to the most popular computer programs and you should master some of them:
Windows: is the best known and most widely used operating system. It belongs to Microsoft, Bill Gates' company.It is a computer management system that operates with windows that allow you to see the contents, separating it from the rest, but simultaneously.
Google Chrome: Google's web browser. It is distributed free of charge on the web and has been classified as one of the fastest in the ranking.
OpenOffice: this is an office application package. Like the previous one, it is free and has several functions.It has a word processor, a spreadsheet, a presentation and slideshow program, a database, a mathematical formula editor and a graphics editor.
Adobe Illustrator: is the vector graphics editing program, consisting of a drawing board called a "work table", as if it were an art studio. With this programme you can improve your design and illustration. It was created by Adobe Systems and is part of the Adobe Creative Cloud package.
MediaMonkey: This is a media player (audio and video) developed by Ventis Media Inc. that allows users to organise, tag and play media files on one platform.
These are just some of the many programs you can learn to use if you book an online computer class at Classgap. Find out how they work from a good online computer teacher. Don't wait any longer and sign up now.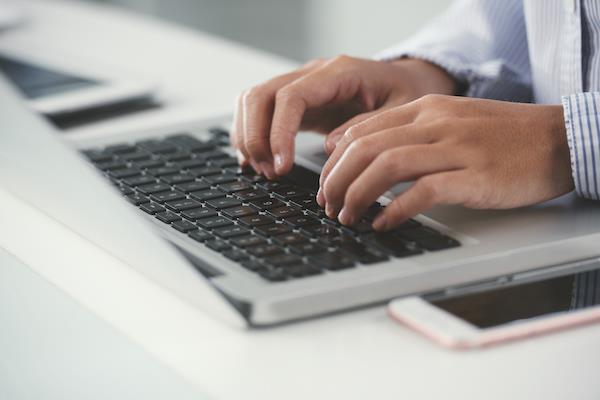 Learn computer science with an online teacher
If you are one of those who find it difficult to learn computer science, we have the solution. We know that using a computer has its difficulties, but anything can be learned with time and effort. To become an expert you only need the help of an online computer tutor. You will be able to consult all the doubts you may have, the problems you may have while you are surfing the net and you will be able to learn how to use new tools.
If you want to learn computer science, find your online teacher on our platform.Classgap connects students and teachers from all over the world. In addition, it has its own virtual classroom, where you will find all kinds of resources and tools to make the development of the class as comfortable as possible. Do you want to know the tools of the virtual classroom? We present them to you:
You can share your screen during the video calls to have a visual support during the whole class that facilitates learning.
The teacher can share documents, presentations, Excel, etc. with you.
You can use the virtual whiteboard to explain those concepts that are not entirely clear.
Includes a link option to share audio files, videos and YouTube links.
The built-in chat will facilitate communication between the two of you from within the platform.
If you need anything or have any doubt, you can access the Help or Customer Service section and we will try to solve it.
If you want to enjoy all the benefits of our online class platform, all you have to do is to choose a tutor and book your class, how? Very simple, just follow these steps:
Select the subject you want to learn, in our case computer science.
Choose the time slot that best suits you.
Use the filters to discard the teachers that do not meet your needs.
You will be able to filter through the prices to find the teacher that suits your budget.
Once you have chosen a teacher, all that remains is to book the computer class.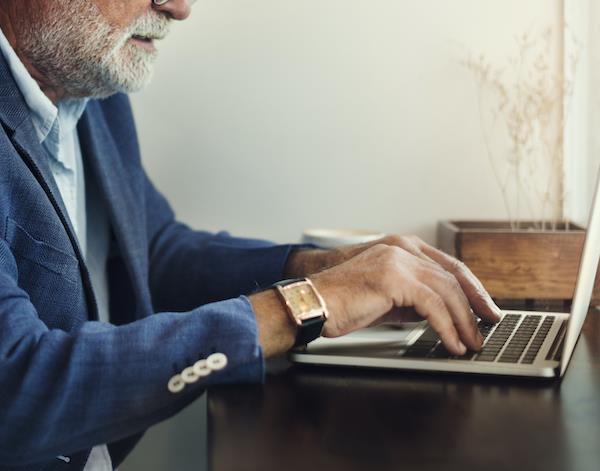 What do you think? If you are convinced by our platform, don't wait any longer and book your first computer science lesson online today. There is no age to learn, especially when it comes to learning how to use computers. Sign up for Classgap and find your ideal tutor.