E-learning, how will education be in 2021?
After an unusual year, we want to get back to normal and return to the life we had before. Although the end is closer, we still have a long way to go. Education has been one of the most affected areas by COVID-19 and, unfortunately, will continue to be so in 2021. Inequalities have worsened, students are more unmotivated, and the pandemic has also caused emotional issues that have made education difficult.
It is time to face the second part of a school year that started with a lot of uncertainty and it seems that it will end in the same way. Some countries are preferring face-to-face classes, but it is within days that the situation changes back to online classes. Some countries are also combining presencial and online methods. So this new academic year will be more challenging than ever for either the educational community and society in general.
E-learning was becoming increasingly popular before the pandemia, but it is afterwards that's become indispensable. Platforms such as Classgap have made education possible during lockdown back in march.When students could attend class, the internet was still working so it was the only possible way to keep learning in those difficult times.
Changes that will stay forever
Many changes have occurred since the pandemic began. The education of young people has had to be rethought. In September children returned to the classrooms in some countries, with certain security measures, but a lot of aspects were restructured during the lockdown that will probably remain for a long time. If you are wondering what changes we are talking about, keep reading:
The difference between weekdays and weekends: although we are trying to recover our attendance at school or work, it is very likely that, little by little, we will spend more time at home teleworking and doing online classes. That's why sometimes the line between school days and weekends is blurring more and more.
Technology: beyond video calls becoming part of our lives, specific applications and algorithms for online classes will continue to be developed. To prevent students from cheating on online exams: remote blocking of unauthorized applications; databases that record the student while he or she is being examined and detect strange noises or movements… And there's a fine line between what's privacy and what's best for students.
Implementation of 5G: offices and schools have been moved to homes, and that's why people need more speed and internet connection so that the whole family can do their homework. The arrival of 5G will facilitate these connections and force governments to reduce the digital divide.
The end of the elite universities: with the online modality, prestigious universities such as Oxford or Yale, will not receive foreign students, one of their greatest sources of income. Students will not apply to foreign universities if classes can be taken from home. This will be a "before and after".
All students have experienced some of these changes, so it is time to adapt to this new education. There will be many more changes to come and to which we will have to prepare ourselves. Online teaching will be the best way to keep learning through educational platforms.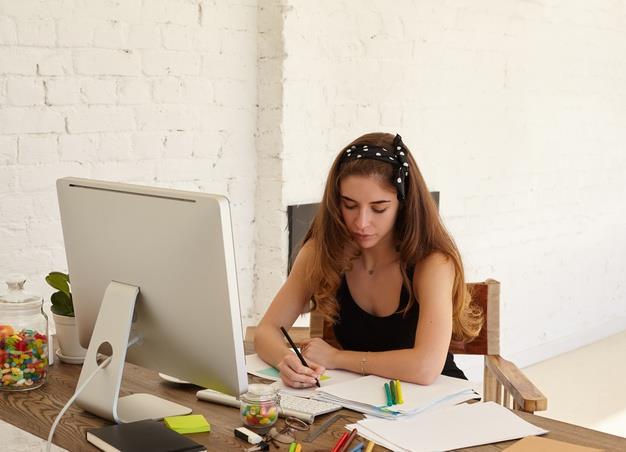 The shortcomings of education
There are many questions that we ask ourselves, the uncertainty that surrounds us makes us doubt and we feel insecure about the future. Now we only have to choose between: going back to what we used to do or moving forward to new ideas. The covid-19 pandemic has highlighted shortcomings in the education system, from inequality and the digital divide to the financing model for schools.
In addition, many consider that education is rooted in traditional learning methods that have not evolved with society. The educational system should evolve at the same pace as other social aspects, but this is not the case. During the lockdown, the lack of emotional education has come to the fore. Students have had a very difficult few months when tallking about personal conditions, and many have not known how to manage it.
Many feel that this is due to the fact that it is not dealt at school and they demand a subject that teaches young people to understand and control their emotions, and not treat it as a taboo subject. Maybe the teachers and the educational system in general should think about how these changes are affecting the students emotionally speaking.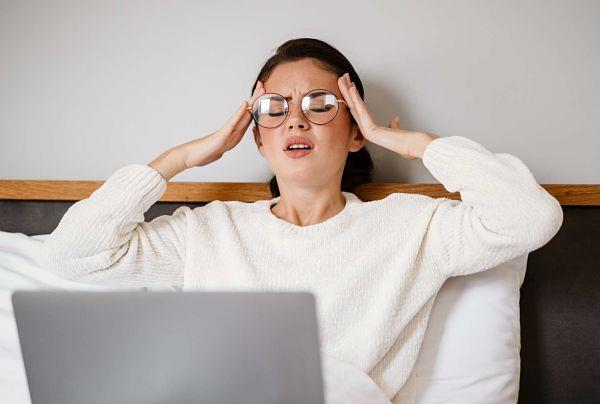 The closing of the schools back in the beginning of the pandemic situation forced students and teachers to continue teaching from home, with the inconveniences that this can cause. Attempts were made to continue with e-learning, which revealed all the shortcomings of the educational system in many countries, revealing the following weaknesses of the system:
No Internet connection in different countries all around the globe of the state. We have to remember that there are still populations without network or telephone access.
Many students did not have access to a computer or a device from which to continue their education from home. This puts at risk the learning of the most disadvantaged.
Lack of resources to adapt teaching to the virtual method. Teachers did not have enough tools to evaluate students from a distance.
The teachers themselves were not prepared to be able to teach virtually. For many, video conferences and the use of virtual classrooms and campuses complicated the development of classes, since they had no training in this area. And it's completely understandable.
Schools with more resources had no trouble overcoming the challenges of the pandemic. Those less fortunate saw how their study plans were changed completely and had a hard time trying to adapt themselves. The digital divide has become more obvious than ever and has shown that lack of resources is yet another obstacle for families and students without financial support.
Fortunately, there are platforms such as Classgap where you can find the support you need. You choose the teacher, the schedule and the price. Strengthen your knowledge from home and save time and money on unnecessary travel.
Tips to go through online classes within the pandemic situation
Students are used to study from home. Homework is a fundamental part of the learning process, but this becomes more difficult if the class is also done from home. Not leaving the room to go to class can be confusing, moving their routines from outside to inside can give students a strange feeling, it is normal.
E-learning brings many advantages to the student, such as time flexibility and the adaptation and improvement of their digital and personal skills or the way to find and learn what they like best. But, unfortunately, it also brings big challenges like depending on oneself, discipline, organization, time and space planning... That is why we want to give some practical advices to have a good experience with online classes:
Trust in e-learning: It is very important to have a positive attitude, the same as you go to face-to-face lessons. You should not think that online education is easier or that you will be able to get away without problems. You must keep in mind that you are forming yourself and you must take it seriously.
Make sure you have the necessary resources: technological devices and Internet connection are essential for virtual learning. You need a good device that has all these tools in order to have a good experience.
Make an effort: you must put more of your own in order to turn online education into a good experience. It is necessary to be disciplined, constant and autonomous, as well as responsible.
Workplace is important: it is very important to have a good study atmosphere in order to be focused and avoid all possible distractions. Good lighting and avoiding noise will help your concentration.
Organization: it is very important to plan and set daily objectives. It is the best method to get the most out of e-learning. Plan your day to day, create your own schedule and set yourself some daily goals.
The breaks: it is important that you establish a few moments to rest and relax. When you have been studying for a long time, and more importantly, looking at a screen for a few hours straight, your brain will need a rest, so you should take it. There are methods of time management, which try to divide time into intervals of activity and rest to make the student more productive.
Emotions: don't forget to manage your emotions and that you are not alone. Sometimes you can feel lonely in a room all day studying. But you can always count on your teacher or your classmates, don't be afraid to express what you feel. Lean on your own but not alone.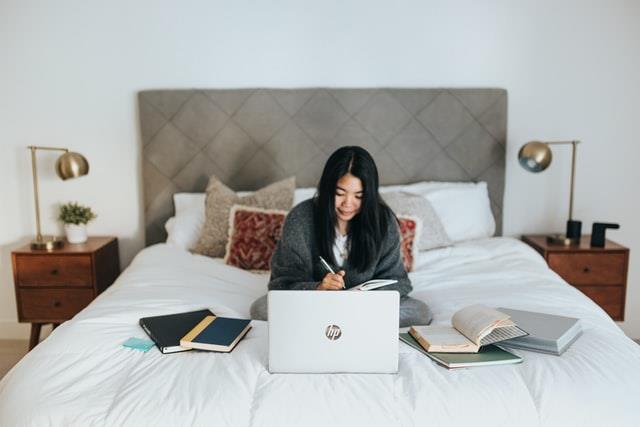 Teachers are a support in the face-to-face classes, but let's not forget that they are also there in the virtual classes, behind the screen. You will have to put in more of your effort, but the feeling of satisfaction when you reach your goals is incredible as well.
E-learning subjects
There are many subjects that can be taught online, even more than those taught in schools. In e-learning platforms such as Classgap, you can find the best subjects taught by verified teachers. If you want to know which are the most requested subjects, keep reading:
Languages: without a doubt, they top the list of most common subjects to be done online. Which are the most requested languages? Well, English, Spanish and Chinese are the most searched for. For some time now, Korean has been catching on and, surprisingly, German and Russian are also in demand. Do you already know which language you would like to learn? Find your teacher in Classgap.
Maths: those numbers and operations that make students crazy. From elementary school to college students, all of them request math classes in order to be able to face the exams. It is a subject that requires a lot of practice, so the best option is always a private teacher online. Look in Classgap for the support you need to get the most out of math.
Science: the feared physics, chemistry or biology From high school onwards, things get a little more complicated. Students often need reinforcement in these subjects, the most complicated for many of them. It is very important to ask for help if you cannot keep up, there will always be someone to give you a helping hand.
Computer programming and technology: it is a safe bet to have a good professional future. There are many who choose UX design, IT, office technology ... Online classes are a very good option to learn and carry out these tasks.
Online classes can be a reinforcement for the face to face education of the youngest, but also, it can be a way to continue formation and to learn what we like the most. With the current situation, this is the safest method, without a doubt. Therefore, Classgap is a very good option to fill you with knowledge and give you a hand with your education.
Learn at Classgap
Classgap is the platform that links teachers and students from all over the world. Being able to learn with people living in other countries is already a reality. How? Through e-learning. You don't have to go anywhere, from the couch at home you can learn about an infinite number of subjects. Do you want to know how it works? Keep reading to know how: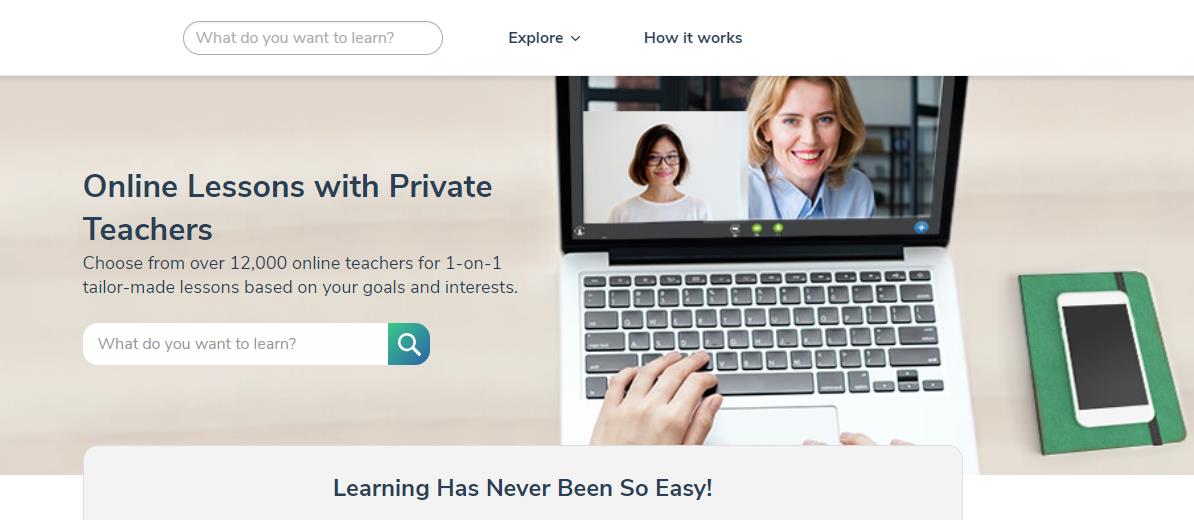 It is a very easy to use platform. With the following 3 steps you will see how easy it is to learn online:
Find your ideal tutor: among all the teachers list available, you will surely find the one that best suits your needs. You must take into account several aspects, such as time availability or level of the subject, among others.
Time flexibility: enjoy the comfort offered by online classes and spend time doing other activities you prefer. You will be able to combine your hobbies with your learning.
The virtual classroom: Classgap has a virtual classroom to make the e-learning experience more complete. You will find everything you need to complete your learning. You can use all the tools offered, such as videoconference, digital whiteboard, document editing, integration with G.Drive, Youtube...
In order to take the class you will only need a computer and an Internet connection. If you want to know how to book a class, it is very simple:
Choose the tutor: when you find the one that best suits your needs, go to his/her profile and check the agenda.
Free trial: many teachers offer a free 20-minute trial to get to know each other and explain your goals to see if they are the right person to achieve them. After the test you can decide if you want to continue with it or look for someone else.
Single class or packs: teachers offer various prices. You can hire an individual class or choose a pack. The advantages of packs are that the price per class becomes cheaper. If your idea is to have between 5 and 10 classes, they are a very good option for you.
Payment: it is usually one of the things we fear the most when doing business on the Internet. Don't worry, Classgap offers a safe and easy payment system.
After the class: you can leave a comment on the teacher's profile telling your experience. Thanks to this, other students will be able to guide themselves during the selection of their ideal tutor.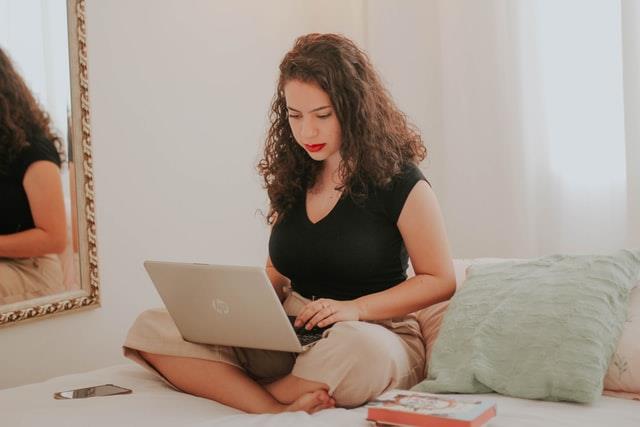 E-learning is the future and it has already emerged in our daily lives. Register at Classgap and enjoy all its advantages. Bet on the future, start today!