5 keys for children to learn maths online
Is maths really difficult? are maths lessons for children outdated? can you make kids want to learn maths?
When we talk about maths for kids with other parents and teachers, these are the questions that we all ask ourselves. Maths is the eternal unfinished business and we often tend to think that either you are good at maths or you are terrible at it, but this is not the case.
Any child who sets his mind to it can go from hating maths to understanding and even enjoying it. As in any other task, effort and perseverance are the keys to not falling behind in maths classes.
Therefore, as a parent, your task will be to detect what is wrong with your child's relationship with mathematics and to choose the most appropriate solution to this problem.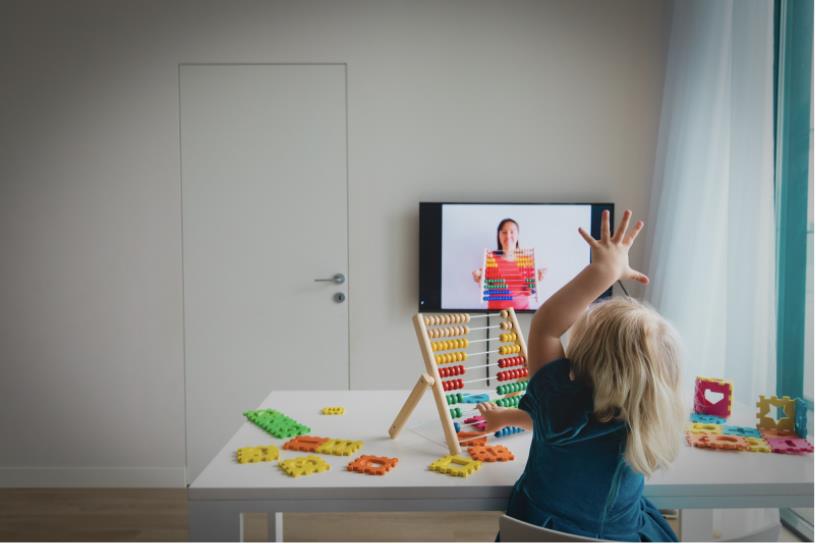 The most common difficulties in learning maths for kids
The first step, as we have mentioned, is to detect what the children's problem with mathematics is, and there is a long list of common situations and difficulties that our children face in their mathematical learning process. We have compiled a few for you to read carefully and think about whether your child fits into any of them:
Lack of development in their abstract capacity:
Each child experiences a different rate of development and therefore not all children reach abstract thinking at the same speed. It is advisable to adapt new knowledge in mathematics gradually, according to the children's learning pace.
Antiquated pedagogical method:
The problem may not lie with your child, but with the type of teaching he/she is receiving. An unmotivated teacher who does not use practical examples, technological tools and some fun in his lessons has lost everything. In this case it will be important that you find a tutor to fill these gaps before it's too late.
Their basis in mathematics is poor:
Learning mathematics for children is like climbing a ladder, the content accumulates and it is difficult for them to learn new concepts if they have not assimilated the previous ones correctly. It is advisable to check at home that each lesson has been understood before moving on to the next one. In class there are so many pupils and they will probably have a higher learning pace.
Choose your perfect maths teacher for children
Did you know that dyslexia exists in mathematics? It is known as dyscalculia and is a difficulty in learning and developing mathematical concepts that is not related to any physical disorder. Like this, there are many other disorders that may be hindering your child's learning in maths classes.
Lack of context between mathematics and reality:
Sometimes maths is presented as a bunch of incomprehensible rules that you have to memorise for the sake of it and they forget to discuss the most important part: maths is a science that explains reality. It will be much easier for children to understand.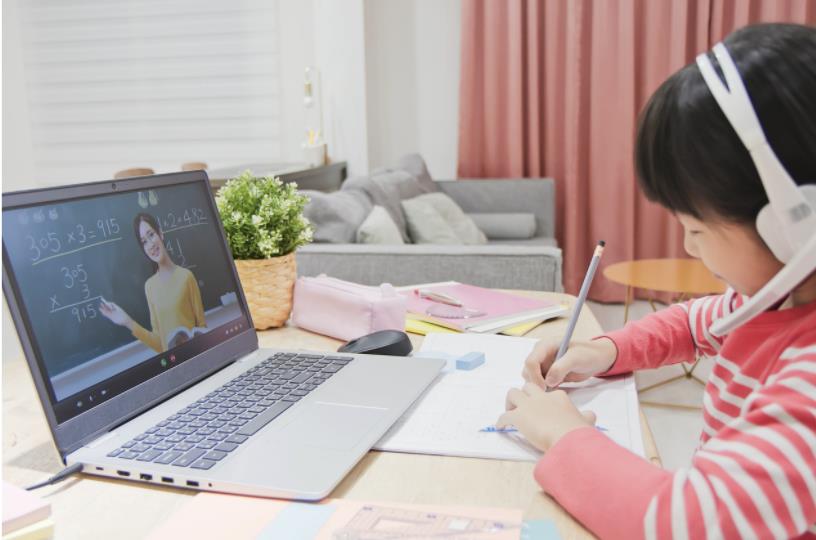 5 keys to succeed in maths lessons for kids
Once the difficulties have been identified, it is time to focus on the solutions and the advice you should follow to help your child achieve a good level at maths. This will help him or her to keep up with maths classes for children.
1. Choose the learning method that best suits your child: For successful learning, it is important that your child feels comfortable with the pace and style of the class. Every child has different needs and the maths lesson taught at school alone may not be enough. If you feel your child needs more personalised learning, we recommend Classgap's online maths lessons for kids.
On our platform you will find teachers specialised in all kinds of areas related to maths, you just have to choose the one that best suits your child's character and schedule the first online class on the day and time that best suits you. You will see that, thanks to Classgap's 100% personalised teaching method, your child will progress day by day until he/she reaches the desired level.
2. Set up a study routine: For children it is very important to have a weekly study routine, going over maths every week on the same days and at the same times will help them to get into the habit of studying, it will be much less difficult for them to get down to work with the subject. The best thing to do is to have them grow up surrounded by maths, but if you see that your child is getting stuck, you will have to take reinforcement measures and hire an online maths teacher for children.
3. Promote fun: We must not forget that children need to be entertained, playing is a very important part of their development. You can use mathematical stories, games with geometric figures, in short, any activity that stimulates their minds and makes them have a good time, so that they will relate mathematics to something tangible, simple and fun.
4. Failing is an opportunity: You can always learn from mistakes, don't forget this. If you transmit these values to your child, you will reduce their pressure about maths and they will learn a great lesson that they will be able to apply to many other things throughout their lives. Take advantage of the common mistakes they make to point them out, always in a positive way, stop and review them in more depth.
5. Choosing the right teacher: It is very important that the person in charge of teaching your child maths is motivated, experienced and up to date with new methodologies. But it is even more important that the maths teacher you choose is compatible with your child's character, so that they can establish a relationship of trust in which learning flows.
At Classgap you can choose from hundreds of maths teachers and you will also have the opportunity to book a 20-minute trial lesson with them so that you can get to know them, find out what their teaching method is and see if their personality is compatible with that of your child.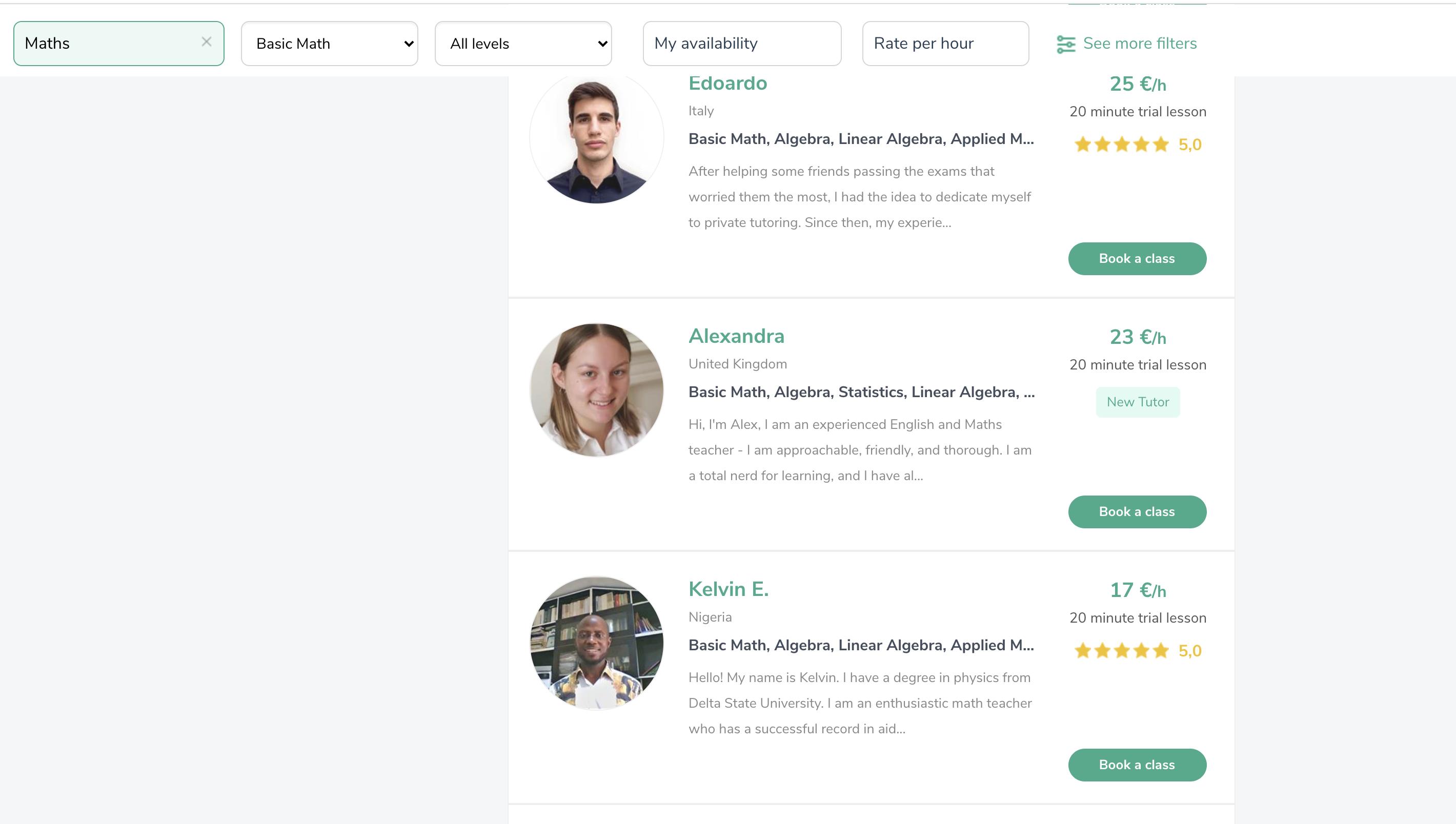 Sign up for Classgap today and start enjoying all the benefits of online learning. Your child's view of mathematics will change and they may end up loving it!