How do online Spanish classes work?
Staying at home is not necessarily a synonym of boredom and apathy. This is an opportunity to open your windows, clean your house, cook your favorite meal, and learn a new language. It is the perfect time to invest in yourself and in your personal growth. Furthermore, it's now easier than ever thanks to all the new technologies. Learn from your bed, sofa, or your desk. ¿Who cares? The only important thing is that you choose online education. If you want to know more about it, check out our post about what an online class looks like in Classgap.
But, what language should I study? Well, Spanish is a good way to start. As one of the most spoken languages in the world, Spanish happens to be easy and really fun to learn. The people, the cultures, and the traditions attached to the language also make the experience even more enriching. If you want to have fun learning, our tip is to try Spanish.
Start learning Spanish with a tutor
And in the online education department, Classgap is by far the best option out there. The ultimate goal of this initiative is to connect students with teachers all around the world to learn at their own pace and time. This platform is highly intuitive and with a wide variety of teachers available and it also comes with a very well-equipped virtual classroom for the online lessons.
¿What can you do in Classgap?
As one of the best online learning platforms right now, Classgap offers plenty of options to both the teacher and the student when it comes to learning. It guarantees the best experience and in case something happens, customer service ready to solve any incidence. Additionally, the tools available in the virtual classroom are very useful and complete, perfect for every type of lesson.
But, what specifically can you do on the platform?
It is very easy to use and user-friendly. With hundreds of teachers at your disposal, you can choose the best candidate according to experience, personal needs, hobbies, and interests… It's up to you to choose the teacher that suits you best and can make your experience easier and friendlier.
A wide selection of subjects and disciplines to pick. From languages to digital marketing, Classgap gives you a chance to further your professional career in any field of study that you want. It also provides lessons at all educational levels: elementary, high school, and university.
Use very useful tools for online lessons. The aim of Classgap's virtual classroom is to simulate a regular classroom. It provides a virtual whiteboard, different view perspectives of the work zone, option to create shared documents, upload files…
Customer service at your disposal for any problems and incidents. Sometimes technical problems happen and the internet connection is not always optimal. If that happens during your lesson, the platform offers an email to communicate with someone that can help you solve the problem.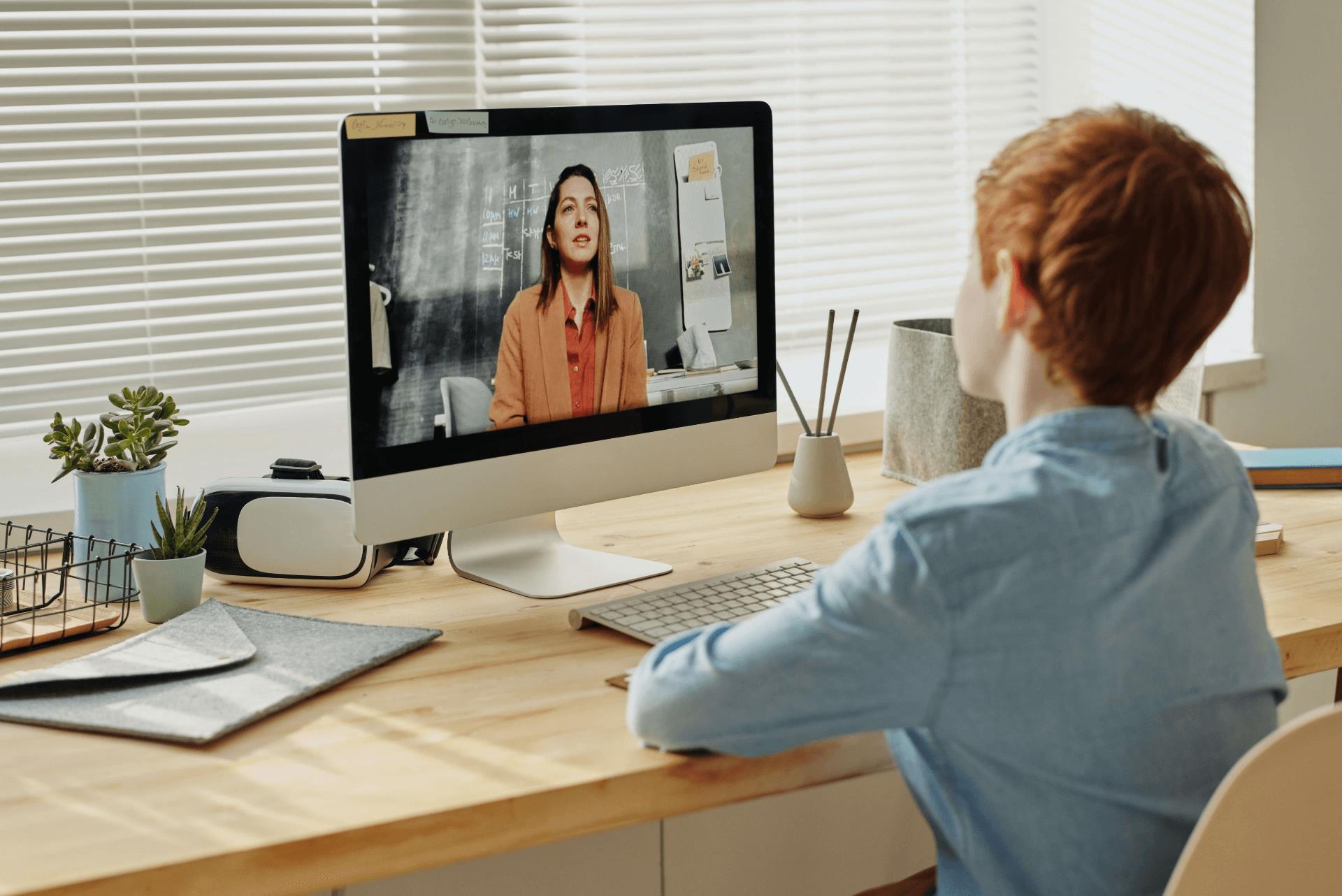 Learning Spanish is probably going to be a long term journey. If you want to reach the finish line successfully, make sure you are comfortable with both your teacher and your place of study. If you are not sure whether Classgap is the best option, try a 20-minute free trial with as many tutors as you want. Explore and ask as many questions as possible. Don't leave anything to luck.
How to do an online Spanish Class
If you've decided to pursue this and learn Spanish once and for all, congratulations. Classgap is the right place. However, if you've never actually experienced online learning, it can feel strange and alien. To avoid feeling like that, in this post we are going to explain step by step what it looks like to learn Spanish online.
Find the perfect Spanish tutor
Choose the right Spanish tutor
One of the most important steps in the online learning process is to pick the perfect Spanish teacher. Making the right choice is really important because it may make a big difference once we start the lessons. Remember that you need to feel comfortable with the way they teach. Try to always look for passionate, experienced teachers who really enjoy their work and want you to feel welcomed. The Spanish classes will be an absolute success if you both have chemistry.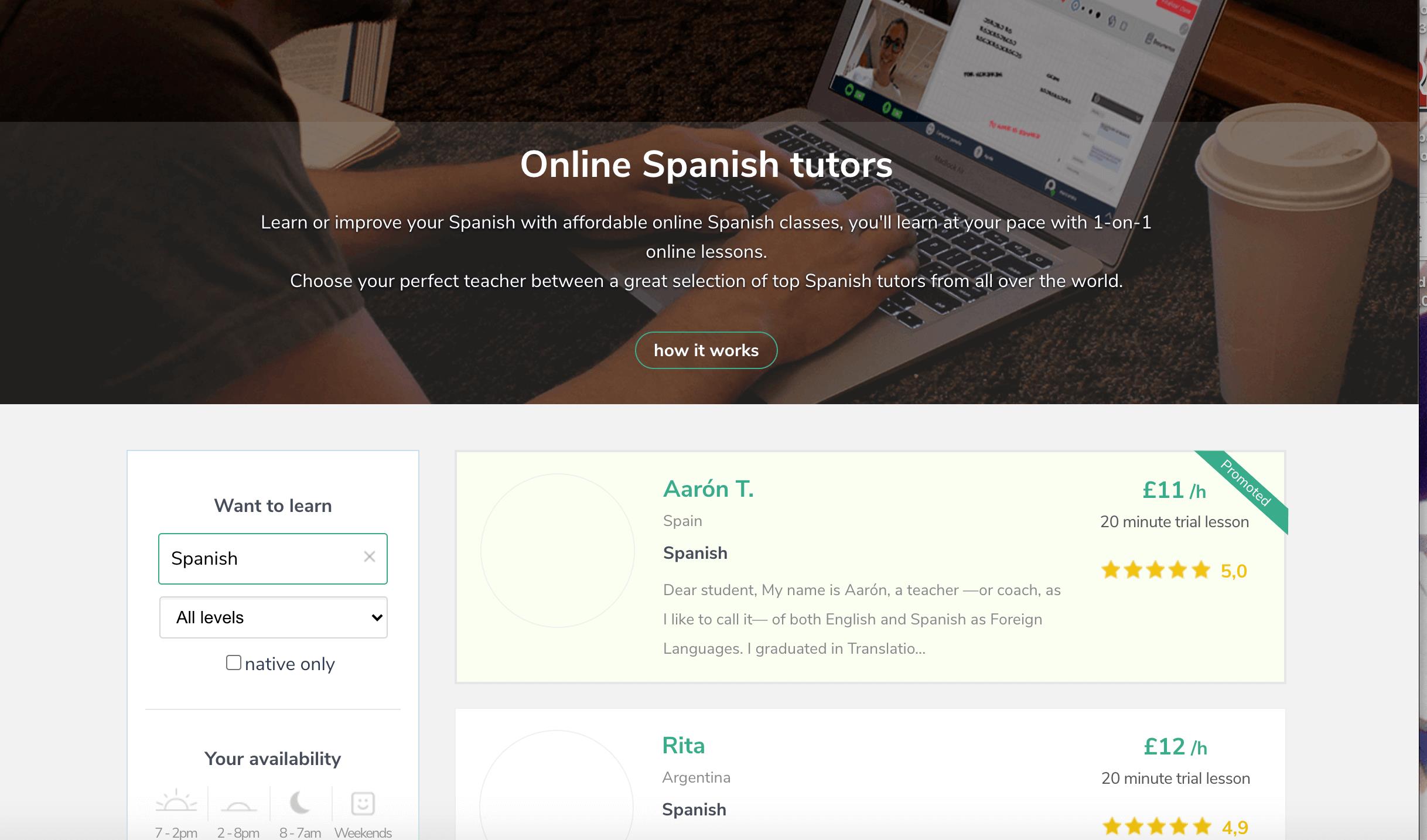 When it comes to choosing an English teacher, Classgap allows you to choose according to your standard language level. On the one hand, if you are still a newbie and don't know exactly what you're doing, in the filter option you can look for tutors that teach at an A2 or B1 level. On the other hand, if you are a more advanced teacher and want to take an official exam soon, you will filter teachers who specialize in B2, C1, or even C2.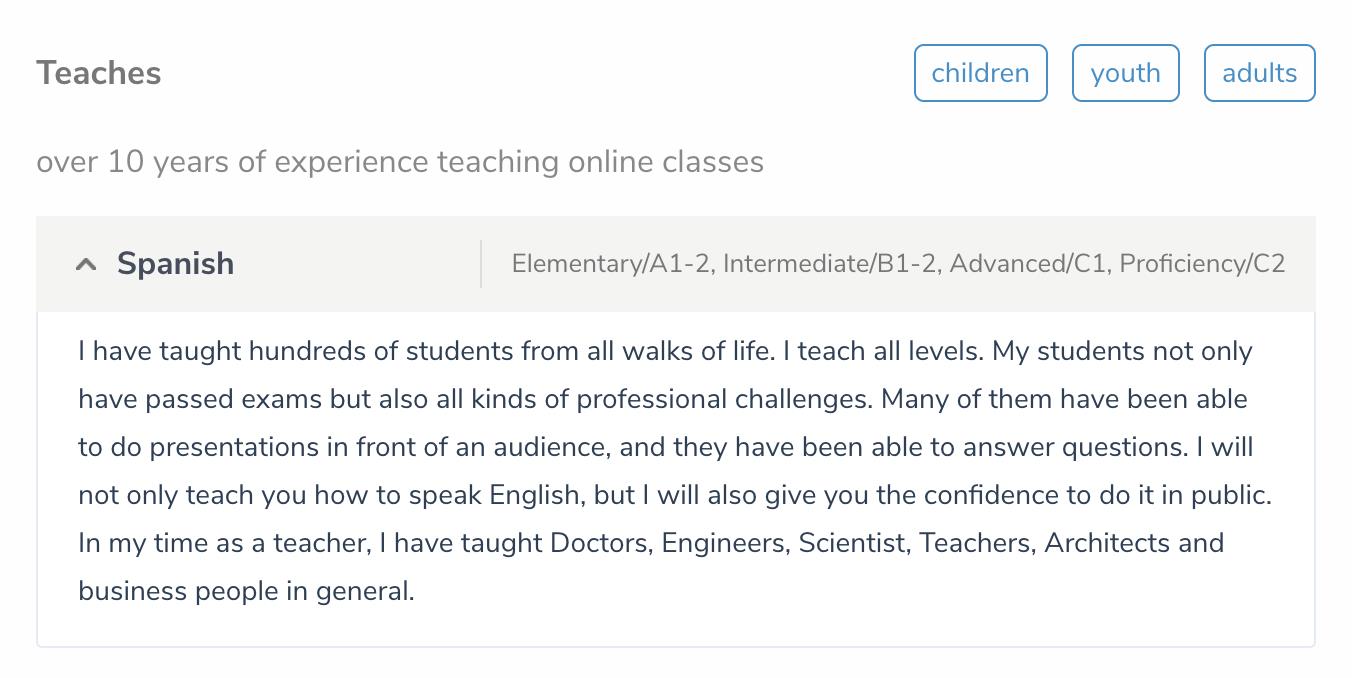 We also need to take into account people's availability. You need to look for a teacher that has a similar schedule as yours so you can make a study plan for the long run. Having only one class every two months doesn't count as learning a language. Make sure you have a candidate who fits your everyday routine perfectly. Classgap also helps you with that because it allows you to choose the hours each week according to your tutor's availability.
And last but not least, there's one final filter that stands out and it's important for those students who really want to learn Spanish. This filter lets you choose a native Spanish tutor. From Spain, Chile, Venezuela… you name it. Now you have the opportunity to learn the language right from a native. This is a great opportunity once you already know the basics and really want to get a very good level. When you choose, make sure to mark the option "native only" to see all the options available.
Start the Spanish online class
The day has come to do your first class online with Classgap. It's time to meet with your teacher. Now the question is, where? At the appointed date, you and your teacher need to access the virtual classroom provided by the platform. From there on, the teacher will lead the lesson however they see fit. Having said that, it's always useful to know the tools you will have at hand.
First off, if the aim of the lesson is to go through different grammatical structures and vocabulary, you will probably need to use the virtual whiteboard (to write things down) and other formats such as documents and presentations. These files can be modified by both the student and the teacher throughout the lesson. Additionally, both of you can upload files to practice on them such as exercises, essays, readings… For example, in case you are getting help for the subject of Spanish in high school, the student can ask for example to work on specific homework assignments.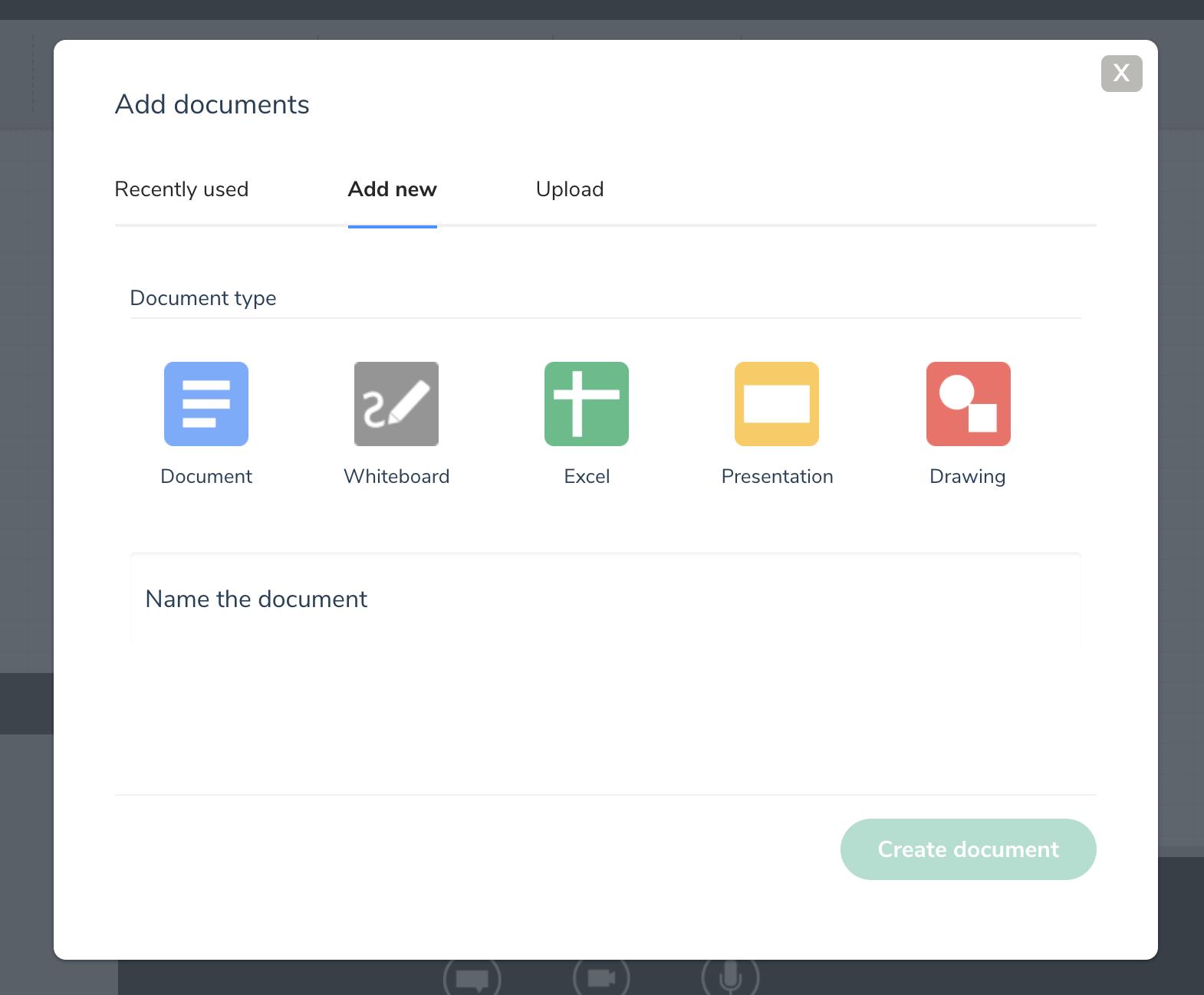 If the aim of the lesson is to practice speaking or pronunciation, the tools you are going to need are completely different. In this case, we are talking about a very close and personal skill. You need to see the person you are speaking. As a result, the virtual classroom allows you to change views to "just video" so that you only see your teacher and your teacher can see you. For this, you should have your webcam on. This way, you can both work with video instead of looking at your workplace.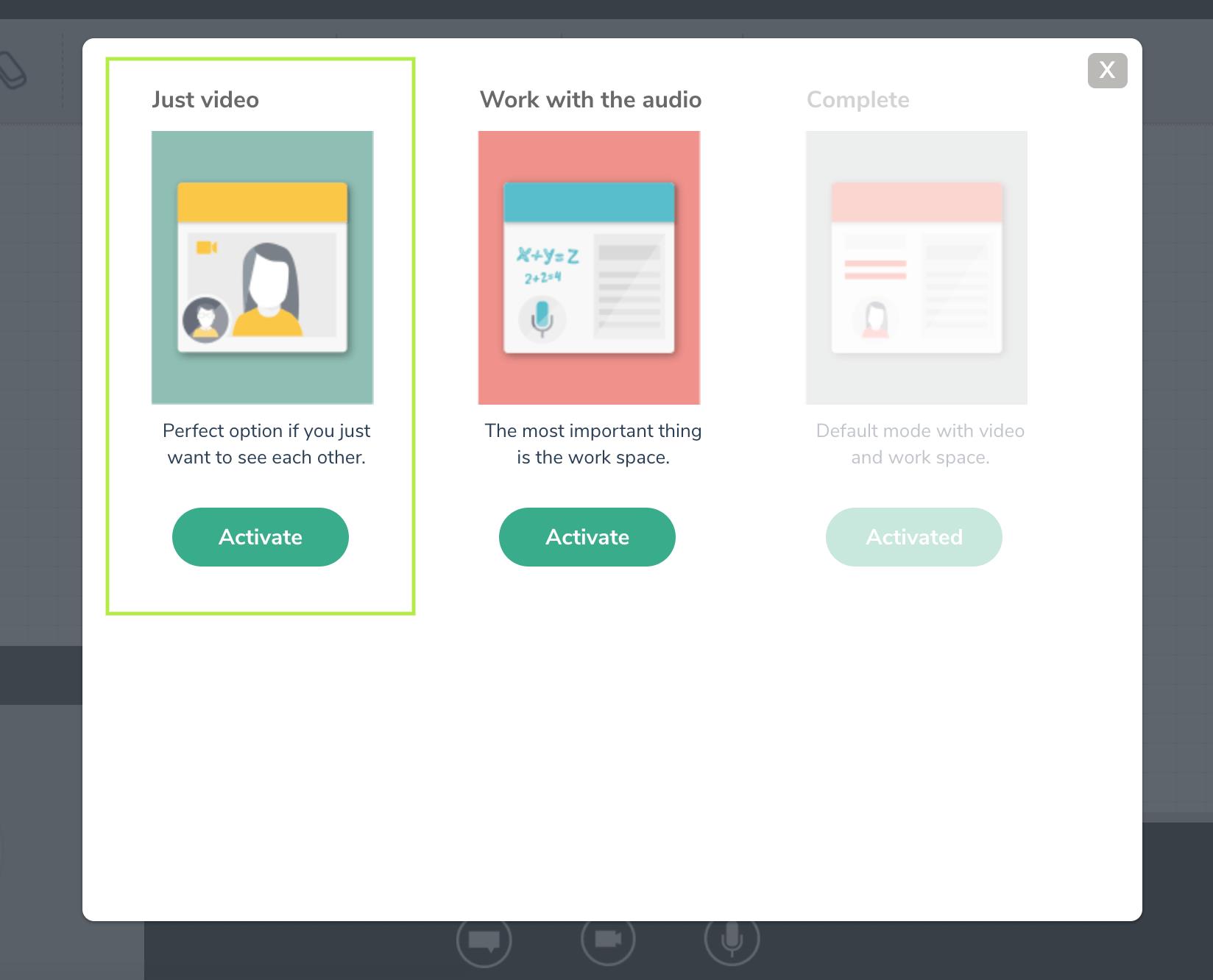 Because online education is not 100% infallible, you may suffer some technical difficulty at some point. Whether it's because the internet connection is not optimal or some of the equipment malfunctions, it's important to remember the chat. If something happens, the chat will allow you to speak with your teacher and communicate effectively what's happening. In case the problem is something you cannot solve in a short period of time, access the help option at the right-hand side of the screen to contact customer service.
End the Spanish class and rate your tutor
You have an hour more or less with your teacher. The time is marked by the small watch on top of the screen. Once your time runs out, it's time to finish the lesson and download the material. Downloading the files is completely optional but it'll probably be useful material in the future. If you want to keep it, make sure to download it before leaving the classroom, otherwise, you won't have any more access to it.
After that, you need to click on "end class". As you leave the classroom, a panel will open asking you to rate the classroom as well as the teacher. Feedback is always welcomed and constructive criticism is the key to progress. If you had a good experience with your tutor, let them know and leave a positive review. This is the best way to help him help other students because it gives users information about the experience with this tutor.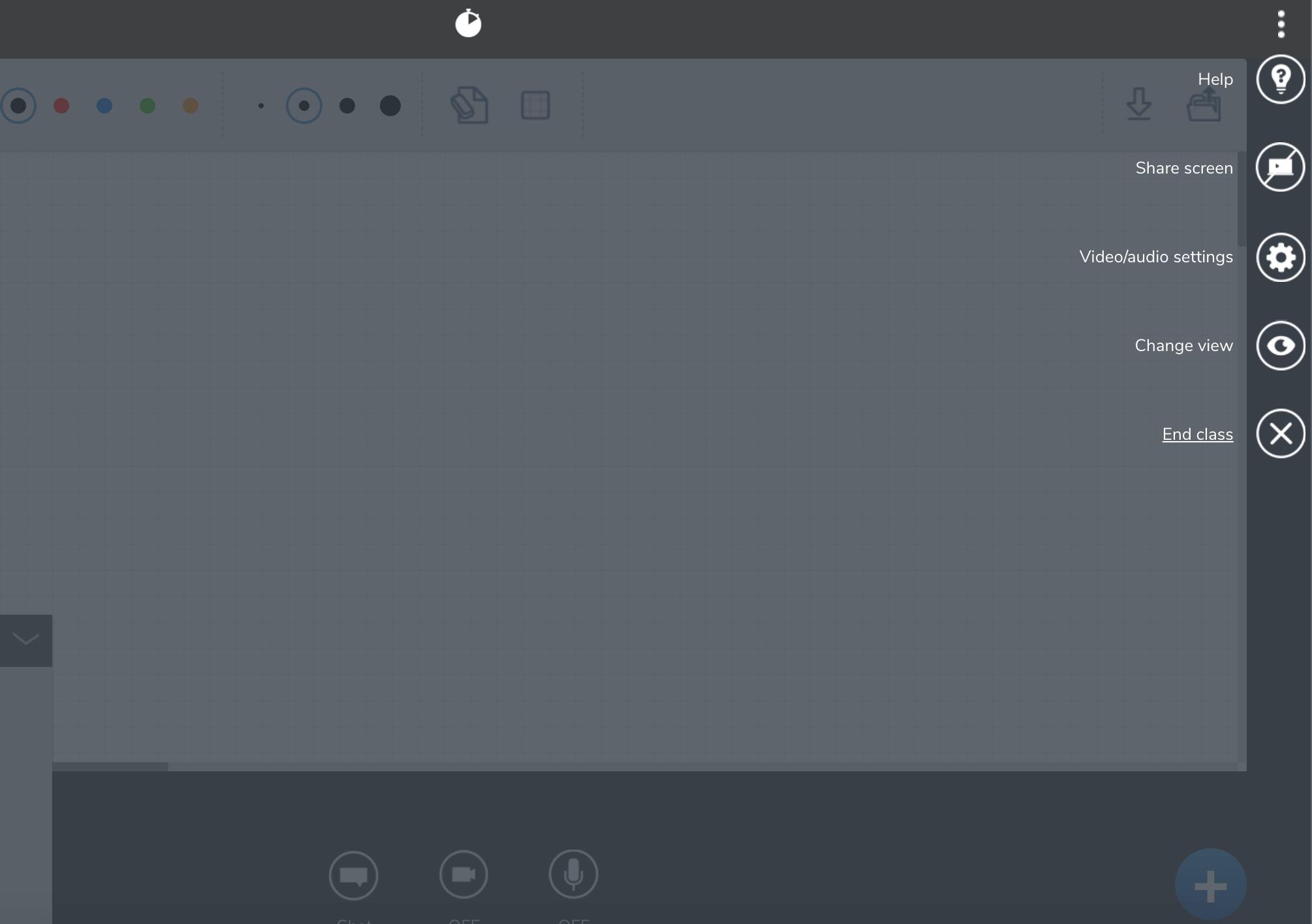 Finally, if you've filled the "My goal", at the end of the class your teacher will mark the advance made. This will probably help your motivation and encourage you to be better. Furthermore, they can leave suggestions and recommendations on how to improve certain skills. That way you can practice at home on your own time.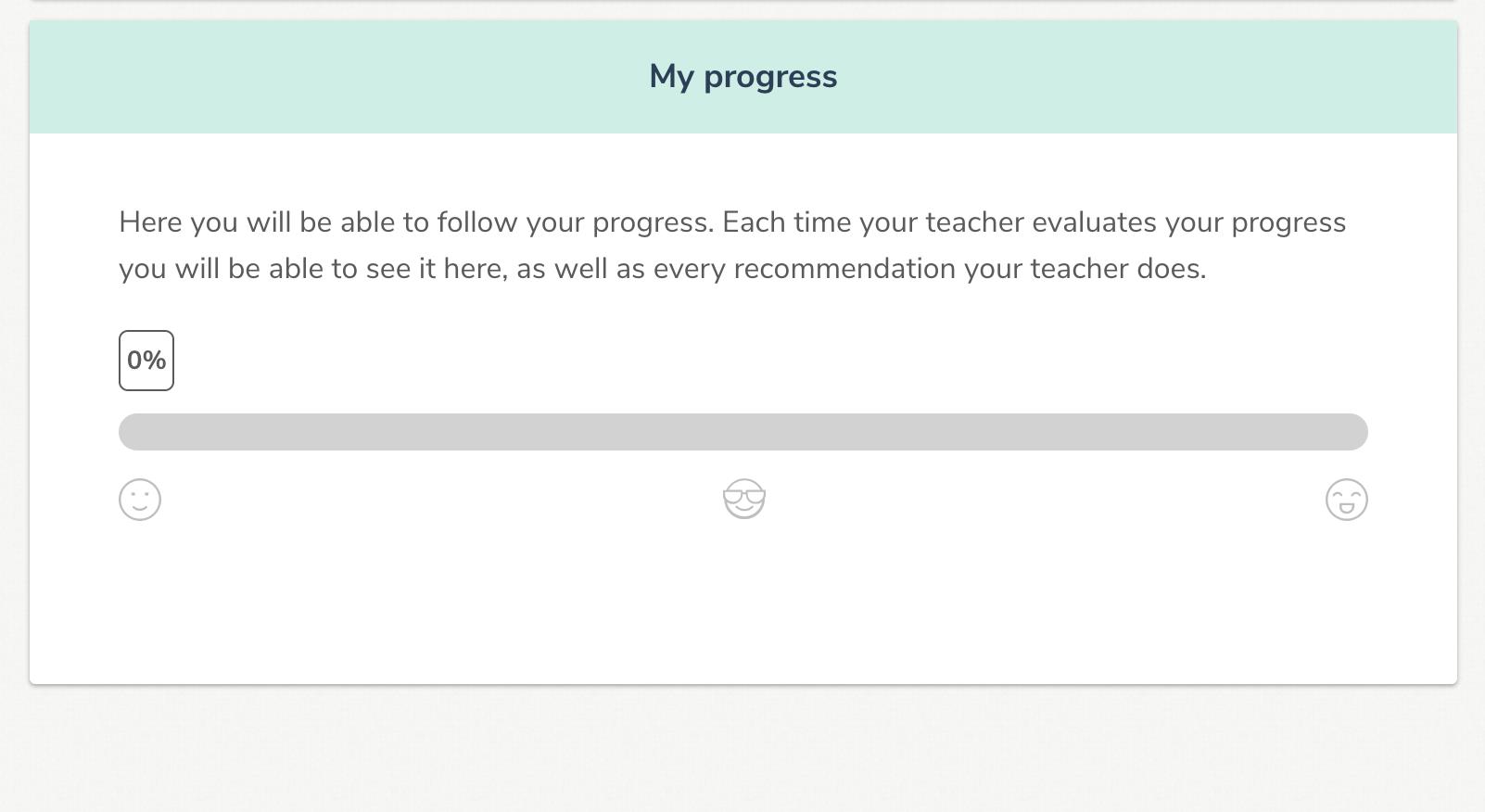 And that's all. This is what an online Spanish class looks like in a platform like Classgap. It's easy, convenient, and very user-friendly. You won't even know the difference. Hopefully, once you tried you will want to come back. It all comes down to how you feel with the tools, the teacher, and the general environment. Having said that, if you've reach this point I think it's time that you give it a try. ¿Are you ready? Learn Spanish with Classgap now.