How to choose an online Chinese tutor?
Once you have decided that you want to start with online Chinese lessons, now you need to choose the best tutor for you. The first thing we look at when we are looking for a language tutor, in this case Chinese, is whether he/she is a native speaker or bilingual. Which option is better for you? Well, it all depends on your goals and needs.
If you don't know where to look for your ideal tutor, Classgap is the perfect place to find it. On our platform you will find a wide range of Chinese tutors to get you started. Discover the steps you need to follow to learn Chinese with Classgap's online classes.
Advantages of learning Chinese with a native tutor
One of the options you will find for a Chinese tutor is a native speaker. Whatever your level, you can learn quickly with a native tutor. Native speakers have all the tools to help you learn and teach you in depth all the tips and tricks that their language has to offer. Here are the advantages that a native tutor can bring you:
You will learn the oral and written part faster: During the classes you will have to speak in Chinese, since your tutor does not know your native language. It may seem a disadvantage, but it is a great advantage, since you will learn much faster because you will have no choice but to learn Chinese to express yourself.
You will become familiar with the native pronunciation: listening to your tutor will help you to get to know the native pronunciation of the language. You will learn first-hand how words and letters are pronounced. This is a great advantage, as you will have the ability to perfectly understand all the words and their correct pronunciation.
They will be able to help you in your professional field: if you study Chinese for work purposes, your tutor will be able to go into more depth on vocabulary and terms specific to your field of work.
You will get to know the culture first hand: who better to tell you about Chinese culture than a native speaker. He or she will be able to show you the most important aspects of its history, literature, politics and economy, if you are interested. Without a doubt, there is a lot to learn about this culture.
You will be able to learn more everyday vocabulary: The biggest advantage of a native tutor is that the vocabulary and expressions he/she will teach you will be more everyday, so when you express yourself verbally, you will do it in a more natural way.
These are some of the many advantages of learning with a native tutor. Keep in mind that it doesn't have to be the best option for you, it all depends on your needs. If you want to meet your native Chinese tutor, log in and register at Classgap.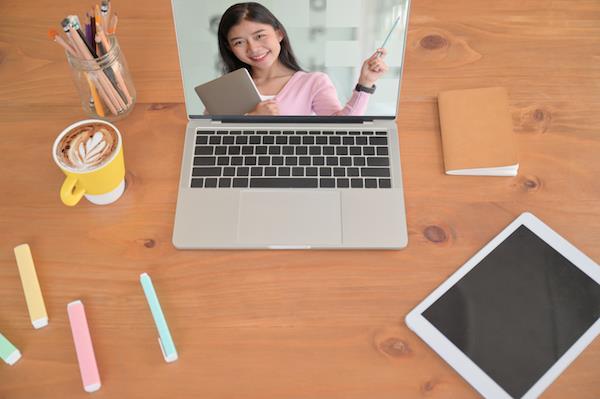 Benefits of studying Chinese with a bilingual tutor
The other option for learning Chinese is a bilingual tutor. If you are just starting this will be the best option for you, since your level is beginner and if you have doubts it will be easier to express them in your mother tongue. Here are the other benefits of learning Chinese with a bilingual tutor:
Knows the obstacles of learning: you should keep in mind that your tutor was once a student too, so he will know very well the obstacles you will face during your learning. He/she will help you overcome them and give you advice to avoid future mistakes.
It is easier to express your doubts: if you have a lot of questions and are forced to ask them in Chinese, you may become nervous. A good support is to know that your tutor understands your native language and that you can express your doubts and understand each other.
Tips and tricks: as he has already gone through the same as you, he knows very well the tips to follow to make your learning easier and faster. He is sure to know many tips and tricks for you to learn Chinese.
Recommendations: he can recommend you the best movies or series to learn Chinese. He can also recommend books to improve your reading comprehension.
The bilingual tutor is also a very good option to learn Chinese with online classes. On our platform you will find both types of tutors in the online Chinese lessons grid. Don't hesitate any longer and start now.
How to choose the best Chinese tutor?
Once the advantages of the two types of tutors have been presented, it's time to decide which option suits you best. Once you have chosen between native or bilingual, all that remains is to enter the Classgap tutor grid and select your best option. If you don't know what to consider when choosing your tutor, we explain the different aspects you should look at:
Choosing the best platform: without a doubt, if your goal is online Chinese classes, Classgap is the best option. It offers a virtual classroom where you can do the lessons and have at your disposal all the necessary tools to have a good experience with virtual teaching.
Take into account your goals and needs: You should know why you want to study Chinese and what are the reasons. It is important to know your weaknesses and your needs to achieve the goals. This is a good way for the tutor to get to know you and be able to adapt the classes to your learning pace.
Organize your schedule: you must be clear about how many hours a week you want to dedicate to online classes and in which schedule you want to do it. This will help you rule out all the tutors that do not fit your routine.
Choose the price: another filter you can use to narrow down the number of candidates is the price. You will have to decide what is the budget you are going to dedicate to each online class. Depending on the profile of the tutor the price will be one or another. You will also find the option of hiring packs, so the classes will be cheaper.
Delve into their hobbies and teaching method: you will see that in their profile there is usually a short description and a video presentation for you to get to know them and decide if you want to do the classes with them. In addition, you will be able to know the experience that other users have had with them, so you will know the opinion of other students.
These are some aspects that you should take into account when you start looking for a good online Chinese tutor. At Classgap, you will find a wide range of online Chinese tutors, and you are sure to find the one that best suits you.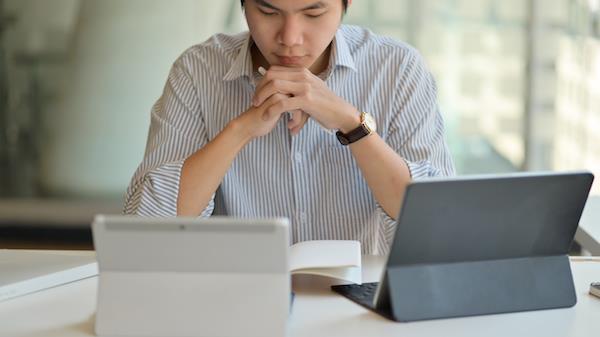 Classgap's online Chinese language tutors
If you already know what kind of tutor you need and what to look out for, it's time to join Classgap. Our platform connects tutors and students, all you need is a computer, an Internet connection and the desire to learn. The online Chinese classes are private, so you set the pace of the lessons. To start learning, follow these steps to choose your tutor:
Register on Classgap
Search in the Chinese tutor grid
Select the available schedule
Choose whether you want a native speaker or a bilingual teacher
Set the price you want to pay
Choose the best tutor for you
In addition to connecting with your tutor, you will be able to do your lessons through Classgap's virtual classroom. Enjoy all the tools it offers such as: virtual whiteboard, chat, file and link sharing...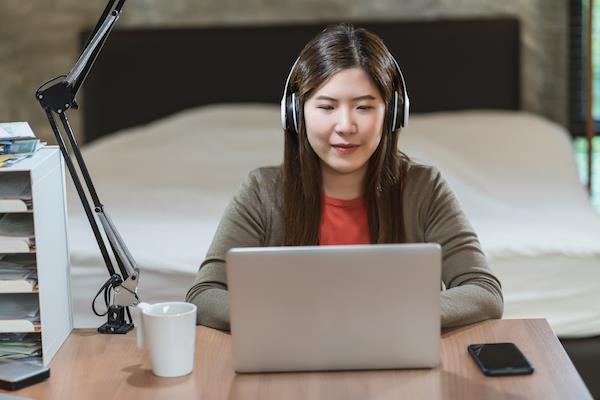 Las clases online son la mejor opción para aprender un nuevo idioma. Disfruta de tu formación desde casa y sin renunciar a la calidad de la enseñanza. ¡Empieza hoy mismo con tus clases de chino online!