Everything you need to know to learn French online
Do you want to learn French, but don't know where to start? You're in the right place, in this article we're going to explain everything you need to know to learn French online. Imagine learning a new language without leaving your couch. Would you like to? Then stay with us and find out how to do it.
If you want to study French, the best way is to do it with Classgap's online classes. On our platform you will find a wide range of French teachers with whom you can learn and revise the most interesting concepts of this language. You can find native and bilingual teachers, choose the best option for you.
The advantages of learning French
Learning French has many advantages, as well as helping you to grow professionally and personally. French can be a key to boosting your diplomatic career. If you're thinking of working in European institutions, French is the language for you. Do you want to know more reasons to learn French? Here they are:

It is one of the most widely spoken languages in the world: French has more than 200 million speakers. It is spoken in almost 70 states and is the official language in more than 30 countries, all of them spread over 5 continents.
Greater access to any profession: studying French will open the doors to a more interesting job market and more opportunities to develop your professional career.
The French education system: France has one of the most recognised education systems in the world. If you want to study engineering, business or the arts, this is the place for you.
The language of culture: French is the international language of cuisine, fashion, theatre, visual art, dance and architecture. Studying French will allow you to consume literature in its original version, music, cinema...

Better access to information: you will be able to access different websites in French and understand the content. You will have access to information and will be able to understand the world in a different way.
It is the language of international relations: learning French will help you to open the door to large international institutions and governmental organisations in which to work. The UN, the IMF and the European Union are some of the institutions you will be able to join if you study French.
The language of love: French is a melodic, lexically rich and beautiful language. Many call it the language of love, but it is also an analytical language that structures thought and develops the critical spirit.
A language to learn more languages: if you learn French, you will be creating the basis for learning other Romance languages. In addition, it will also be easier to learn English, as French has provided more than 50% of the vocabulary of today's English.
Big companies, big opportunities: France is a world economic powerhouse and has a great deal of economic capital. Learning French will allow you to work in large companies such as Groupe PSA, EDF or Carrefour.
Are you convinced by our arguments? If so, don't hesitate to register on our platform. Search and find your ideal online French teacher and start studying French at home right now.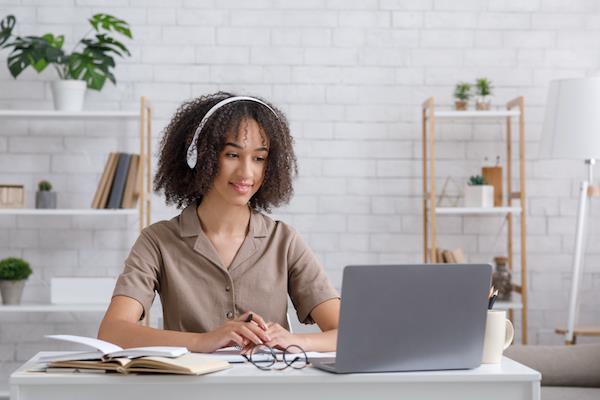 Resources for learning French:
If you want to learn French the best recommendation we can give you is to do good online classes, but they are not the only option. There are many resources that will allow you to learn French while having fun and enjoying yourself. We have looked for the best resources for your learning. Do you want to know what they are? We present them to you:
Podcast
One of the best ways to make the most of your time is to learn a language while your are doing other activities. You may be wondering, but how do I do it? By listening to podcasts. The great thing about podcasts is that you can listen to them wherever and whenever you want, from your phone, tablet or music player. To make it easier for you, we recommend the 5 best podcasts for learning French:
FrenchPod101: This podcast is especially designed for beginners. FrenchPod101 has everything from simple exercises to more complex ones with complementary PDFs.It also has an online community where you can discuss the exercises with other people.
Coffee Break French: Another podcast aimed at beginners. Coffee Break French is part of the Lingua Network Radio, a studio entirely oriented towards online language learning. One of its greatest strengths is the combination of experienced hosts and less experienced guests.
The French Podcast: we could identify The French Podcast as intermediate level. It aims to bridge the gap between the French we learn in class and the French we might hear on the street.
Français Authentique: If you can read and write French, but have trouble listening to it or speaking it, this is the podcast for you. It's not exactly for beginners, but if you need to improve your French listening skills, don't hesitate to give Authentic French a try.
One Thing in a French Day: Three times a week, Laetitia, the host of this podcast tells you a story in a sufficiently slow and clear voice. Laetitia will tell you about the daily life of a person living near Paris.
Listening to podcasts in any foreign language will help you, but nothing replaces online French lessons. That's why we suggest you go to Classgap and find your ideal French teacher.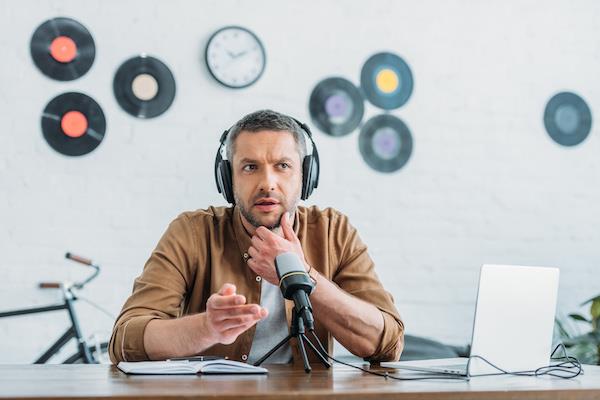 Youtube
Youtube is one of the most widely used platforms on the internet. On it you can find millions of videos of all kinds: humour, travel, tutorials, documentaries... and it also has space for training videos where you can learn almost anything, such as learning French. One of the great options we find today to learn French for free is through YouTube channels and here we show you some of the best ones:
Discover the online french lessons
Easy French -Learn French from the Streets: This channel offers funny interviews with French people on the street where they express their opinion on French culture as well as other topics of interest.
En Simples Palabras: This is Carlos' YouTube channel and has more than 580,000 subscribers. Here you will find a series of videos aimed at learning different subjects, mainly languages.
Oh La La, I Speak French: On this channel, with more than 15,000 subscribers, you will find different lessons to learn French for free. In the video section of the channel it offers different playlists so that you can access different topics.
Learn French with Pascal: On this Youtube channel you will find many videos and lessons to learn French for free. The average length of the videos on this Youtube channel is about 5 minutes. Very suitable for beginners and intermediate level students.
Learn French with Vincent: This is Vincent's Youtube channel to learn French for free. The content of the videos is organised in 40 units and teaches you how to move from basic to advanced level in a fun way.
Series and films
If you are one of those people who like a sofa, blanket and a good series, we recommend that you take the opportunity to learn French. You might be thinking, is it possible to learn from the sofa? Well, yes, because there are a lot of very entertaining series
Emily in Paris: one of the most recent French learning series on Netflix. It is also an excellent series for studying French and English. They speak in both languages.
Osmosis: is one of the series to learn French in the style of Black Mirror. Without a doubt, it's a new and intense plot that you'll love.
Le Chalet: one of the most popular French language learning series. It tells the story of Manu and Alice in two timelines. Chapter by chapter, you will see their childhood and their reunion 20 years later, when their lives have taken a big turn.
Glacé: one of the most popular French language learning series available on Netflix. With only 6, it is short, but exciting because it has drama, action, suspense and mystery.
Lupin: is an adventure and fantasy series inspired by the famous literary character Arsène Lupin, a thief and one of the most famous characters in French culture, created by Maurice Leblanc.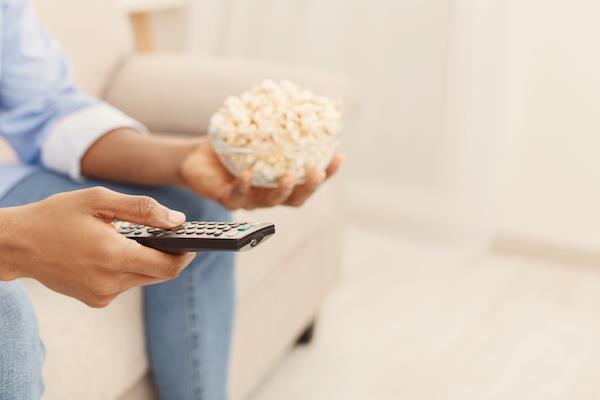 Learn French at Classgap
You've probably tried many methods to learn French. A mobile app, watching series in V.O., listening to music or podcasts... but none of these activities are effective if you don't complement them with another more effective method. Online French classes are the best basis for learning French. Register on Classgap and find the best French teacher for you. How? Very simple, here are some tips to help you make the best possible choice:
Set your goals: you must be clear about your reasons for starting to study French. You should also know what level you are at and how far you want to go with online French classes.
Organise your time: the greatest advantage of online classes is the possibility of combining your training with other activities. You choose the day and time of the class and you can filter to see the available teachers.
Choose the price: you can filter according to the budget you have for online classes and select the French teacher according to your budget.
Choose the best learning method: you can book a 20-minute lesson to get to know each other and to establish a methodology for your online French lessons.
Now that you know how to choose the best teacher for you, it's time to book a lesson. Here are the steps you need to follow:
Sign up for Classgap
Access the French teacher grid
Filter the search according to your needs, choose whether you want a native speaker or a bilingual teacher.
Set the time you are available for the class and enjoy the flexibility of the timetable
Set the maximum price you want to spend
Visit the teacher's profile, their personal details, their video presentation
Read the comments and recommendations from other users
And, if you are convinced by one of our teachers, book a class with him/her.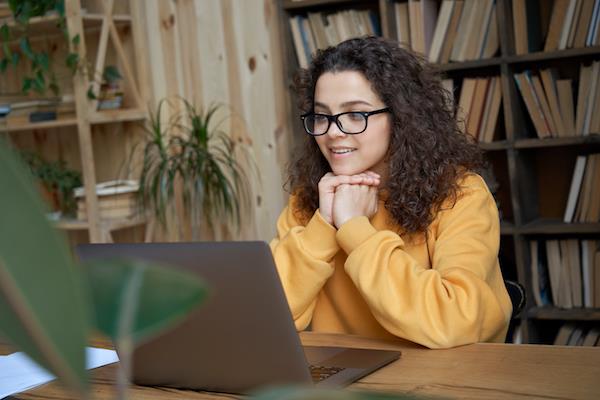 Learn on Classgap and enjoy all the advantages of e-learning. Find the teacher you like best and book a free 20-minute trial lesson with them to get to know each other. Introduce yourself and explain what your goals are, and we're sure they can help you achieve them. What are you waiting for? Get started today!