The best online academic support lessons for children
The COVID 19 pandemic has brought us to an exceptional emergency situation. It has affected us in all aspects of our daily routine, and education is one of it. We have been forced to reinvent many of the activities that we enjoyed in the pre-Covid era to keep ourselves safe from the virus.
Education has been one of the most affected. First it slowed down abruptly in March with the lockdown, and then it was time for us to adapt to the situation. This was possible thanks to technology, but also thanks to the teachers who made every effort to make everything work out as well as possible. The lockdown clearly showed the shortcomings of an educational system that was not adapted to the technological era. That's why platforms like Classgap are a good option to enter the world of e-learning.
For all these reasons, many parents have decided to go for online tutoring. Why? Because of the safety it gives them to let their child learn from online experienced teachers. Furthermore, it has been demonstrated that the virus is not transmitted through the screen, which makes it the best option when it comes to prevent the contagion of it.
Despite the decision of returning to classes (depending on the country), many groups have to combine face-to-face lessons with online classes now. This has caused delays in learning and has made it difficult for some students to keep up. For that reason, if your child is one of those students, don't hesitate to offer him/her a little help in their education. In Classgap you will find a wide variety of subjects and verified tutors that for sure will be helpful for your child.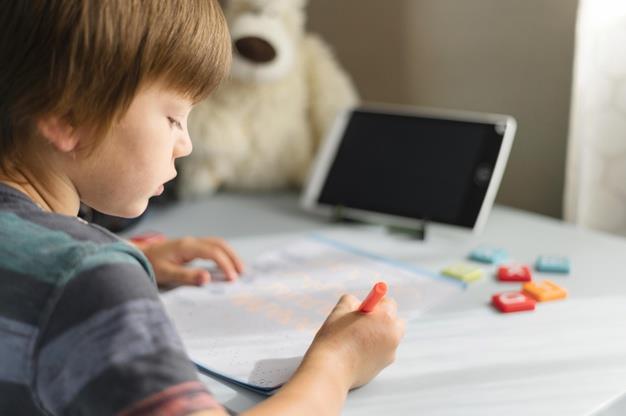 Private online tutoring, the best option
We must take into account that, at certain ages, children need physical contact, if they do not have it, their learning can be difficult. Not all activities can be done online, nor can all of a child's skills be developed equally through the screen. Online tutoring is a good complement to the traditional learning process, resulting in greater diversity among students.
If we bring both methods together and combine them in the most effective way, we can obtain fantastic results for the development of our children's learning. If you still don't know all the advantages of having classes with a private online tutor, keep reading:
You choose the tutor: with the online classes, you have the opportunity to choose the teacher that best suits your and your children's needs. In Classgap, you can check out our wide range of verified teachers to find your child's ideal tutor.
Time flexibility: unlike an academy, here your kid can take the class whenever and wherever he or she wants. The online training will allow children to combine school reinforcement with other activities that help their physical and mental development.
Save: you won't have to waste time taking your kids anywhere. You will be able to save time on travel and save money too, since you will not have to spend on public or private transport.
The quality of the lessons: your child will receive a personalized education with an expert and experienced teacher, professional in his/her field. This method adapts the learning level and rhythm to each student, without forcing the little ones to follow the rest.
More interaction: Online classes make students feel less intimidated. In addition, since there are no more children in the class, they are more likely to let go and participate, as they lose their fear of making mistakes.
Variety of subjects: in Classgap, you can find all kinds of subjects, from conventional ones that are taught at school to others more specific which you can only find online. Trying new things can never hurt, right?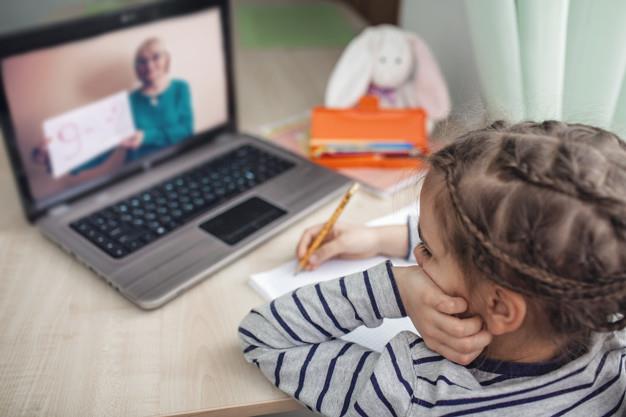 The level of personal connection and interaction will hardly be the same as in the classroom. In the online classrooms your child won't socialize as he or she does in school, which makes it difficult to establish personal bonds.
But within the development of new videoconferencing platforms, the experiences have improved a lot. Distance learning has become closer and strengthens the emotional bond with the other person. But, in the end, what we are searching for in order to avoid the spreading of the virus is to avoid human contact, so online classes are the best option during this time.
Most popular school support subjects in elementary school
Which are the most demanded subjects? It depends on the needs of each student and the cost of the lessons. Each student is different and has different skills and abilities. Therefore, each one needs a different personal attention.
There are many subjects that can be given online and there are many experienced teachers who can help students with school support. There is a lot of variety on offer, but the following are the most in demand:
Maths: this is usually one of the subjects that students find most difficult. Who hasn't had a hard time with maths? It is a subject that requires a lot of practice, but it is crucial to understand the theory. A good teacher will help them with their homework and exercises so they can keep up with the other school colleagues.
Science: Science: usually demanded by high school students. When they start with physics, biology or chemistry they usually have a lot of problems. By putting theory and numbers together to solve problems with formulas, learning becomes a nightmare sometimes. It is important to seek help from the beginning, the more time goes by, the harder it is to keep up with the subject.
English: it seems contradictory that they need help for their mother language, but this subject has many sections that can be difficult to understand. The syntax often brings students to their heads and they need school reinforcement to get through the course.
Spanish: it is also on hard demand. Some schools have it as an optional subject, while others make it as mandatory. Thing is that doing classes with native teachers is the best way to learn a foreign language. In addition, online classes you will lose the embarrassment and you are sure to launch more with the pronunciation. When they are at school it is the best time to train them well with foreign languages. At this age they tend to process concepts better and it will certainly help them a lot in their future.
Depending on the subject being taught, the student will need a different method. In the case of maths or some sciences such as physics, students may prefer help with their homework, such as explaining the content. Every child is a world, and so is every subject.
Tips for having a good habit with online lessons
It is crucial for the children to be explained the importance of school support classes. They must face them as a challenge and as a reinforcement for their benefit. If they perceive them as mandatory or as something bad and boring, they will not work properly.
It is also very important to motivate them and show them all the benefits they can get out of it. In order to carry out this learning method, it is necessary to show them that it depends on themselves to improve their knowledge and therefore, their grades.
We give you some advices for your children to make the most out of their online classes:
They should take them like any other class: home is not like school, we get it, but that does not mean that the classes are less serious! They should comply with the demands and duties set by the teacher to continue reinforcing what they have learned. If they don't take it seriously, it won't help.
Setting up a working space: they will need their own place in order to create a study environment. A good space should have: good lighting, a clean and tidy table, internet connection and relative silence. This way it will be easier for your kid to be more focused and get a good performance.
Staying away from distractions: there are many things that can make it difficult for the little ones to pay attention. If they don't have a quiet environment, if the whole family is close doing other tasks, electronic devices such as cell phones and video games making noise around... all of these things can distract the student and not let him or her process the concepts learned. So make sure that the environment is quiet enough.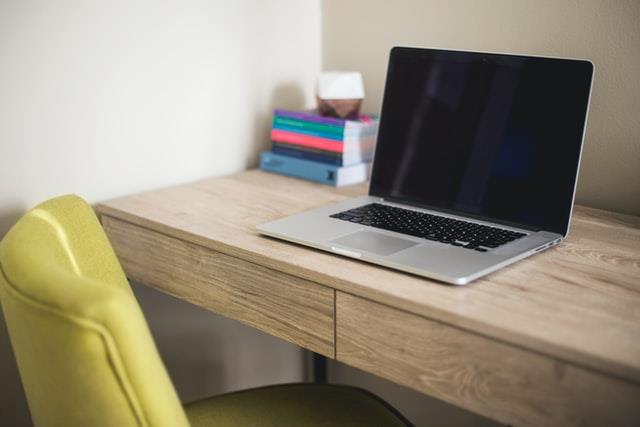 It is very important to take into account these recommendations, since they will make it much easier for the student to obtain 100% of the content and benefits that can be provided by classes with a private online teacher.
Prices
The question most often asked by parents is: how do you set the prices for an online school tutoring class? We explain to you which variables usually define the final cost of the lesson.
With the current pandemic, many of us have opted for activities that can be done online. When looking for a private teacher, many have decided to go for online training, which has led to an increase in demand, but also in supply. Seeing that this market is booming, it is likely that in the future prices may differ.
What can price variation depend on? Mainly, it can change depending on 3 concepts:
Frequency: one of the variables is usually the frequency with which we want to give the classes. In Classgap, teachers offer packs from 5 to 10 classes so that the price per session is lower. When booking the class you can decide if you want to buy an individual class or the packs offered. This will exclusively depend on your children's needs.
Level: the higher the level we want, the more expensive the subjects. What does this mean? If you are looking for classes for an elementary school student, the session will be cheaper than classes for university students. If the level is higher, the teacher's studies will have to be higher, so there may be fewer teachers available or require a higher price that equals his or her level.
Subject: as we said before, it depends on the subject to reinforce. Which are the most expensive subjects? And the cheapest ones? To solve this question, you can check a comparative table above so you can see the approximate prices of the subjects.
| | |
| --- | --- |
| Maths | 9-15 $ |
| Science | 12-15 $ |
| Spanish | 9-14 $ |
| English | 10-15 $ |
How to find the best online teacher for your children
It's always difficult to leave your children with someone you don't know or don't know much about. In our platform you will find a wide range of verified teachers, so we are going to give you some advice to find the ideal teacher to help your child with school support:
Search for references: we must take into account the experience that the teacher has, but we cannot automatically rule out those who have never practiced. Another option is to ask for advice from those who have already made the decision to reinforce their child's learning and guide our decision by their recommendations.
Establish the objectives: you must know what teacher profile does your child need, for how long, what budget you have and what is your child's hourly availability for online school support classes.
Make an interview: it is important to arrange an interview in order to meet the person who will help our child, evaluate the weak points and share concerns. Remember that private teachers are a good ally for the learning of our children, we must work together for the good of the little ones.
Professional affinity: we are not looking for a friend, we are looking for a good teacher. For the relationship to work, compatibility is needed in order to establish bonds that favor the proper learning. We need to establish a student-teacher relationship that is healthy and beneficial for both.
Trust: it is the core of any relationship. You must trust the person who is going to teach your child so that you both work together to improve his or her academic performance. You should not interfere in the classes, let the teacher guide the student and when the lesson is over we can ask him/her for feedback on how the classes are going.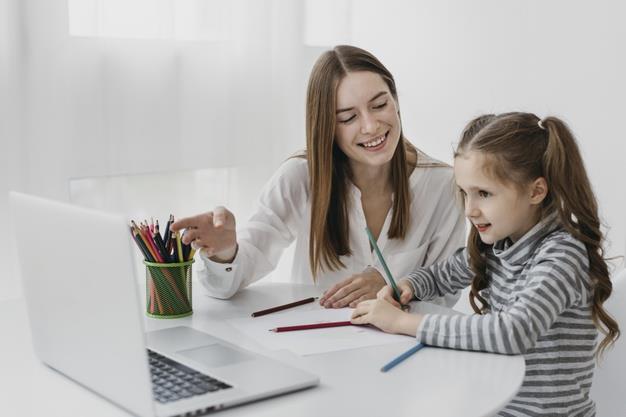 With technology and the willingness to learn, great things can happen. Invest in the education of your children and follow our advice to get the best possible experience with online classes.
Now we only have to encourage you to register in our platforms. Once your kids try the classes with a private online teacher, they won't want to renounce all its advantages and comforts, and neither will you!