The advantages of learning French online
During the pandemic, we have invested some of our time in learning and training. No matter how old you are, we are sure that you have been interested in learning a language and, if you are reading this, that language is probably French. French, the language of love, the language of institutions, the language of Jules Verne and Voltaire
Who doesn't want to learn French? Knowing the language will allow you to travel to countries like France, Canada or Morocco and enjoy their culture completely. The best way to get to know a place is to learn its language, this way, you won't miss anything and you will be able to soak up its culture. If you travel to a French-speaking country, you will be able to communicate better with the locals and put your knowledge into practice.
Are you eager to learn? We are going to help you. To learn French there is no better option than good online private lessons. Register on Classgap and find your French teacher in our grid. You can choose between native or bilingual, depending on your needs and objectives. What are you waiting for?
Learning French with a private teacher will make learning much easier. Starting from 0 will not be so complicated, you will see how its similarities with Spanish will help you to pick up the pace. In addition, new generations learn more languages at school, to avoid being left behind, you should complement your curriculum.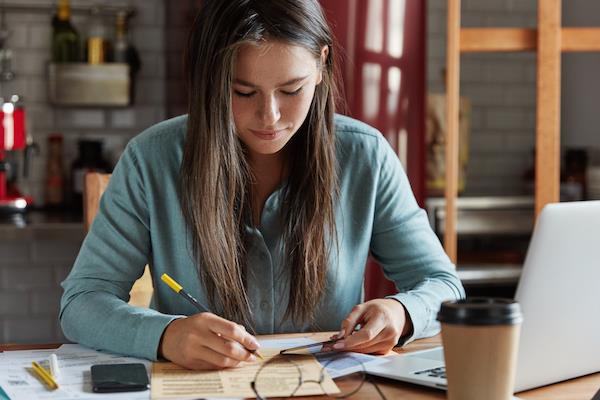 Reasons to learn French
Learning French has many advantages, as well as helping you to grow professionally and personally. French can be a key to boosting your diplomatic career. If you are considering working in the European institutions, French is the language for you. Want to know more reasons to learn French? Here they are:
It is one of the most widely spoken languages in the world: French has more than 200 million speakers. It is spoken in almost 70 states and is the official language in more than 30 countries, all of them spread over 5 continents.
Greater access to the world of work: studying French will open the doors to a more interesting job market and more opportunities to develop your professional career.
Greater access to information: you will be able to access different websites in French and consult the content. You will have access to information and will be able to understand the world in a different way.
It is the language of international relations: learning French will open the door to large international institutions and governmental organisations to work in. The UN, the IMF and the European Union are some of the institutions that you will be able to access if you study French.
The French education system: France has one of the most recognised education systems in the world. If you want to study engineering, business or the arts, this is the place for you.
The language of culture: French is the international language of cuisine, fashion, theatre, visual art, dance and architecture. Studying French will allow you to consume literature in its original version, music, films...
A language to learn more languages: if you learn French, you will be creating a basis for learning other Romance languages. In addition, it will also be easier to learn English, as French has provided more than 50% of the vocabulary of today's English.
The language of love: French is a melodic, lexically rich and precious language. Many people call it the language of love, but it is also an analytical language that structures thought and develops the critical spirit.
Big companies, big opportunities: France is a world economic powerhouse and has great economic capital. Learning French will allow you to work in big companies such as Groupe PSA, EDF or Carrefour.
Are you convinced by our arguments? If so, don't hesitate to register on our platform. Search and find your ideal online French teacher and start studying French at home right now.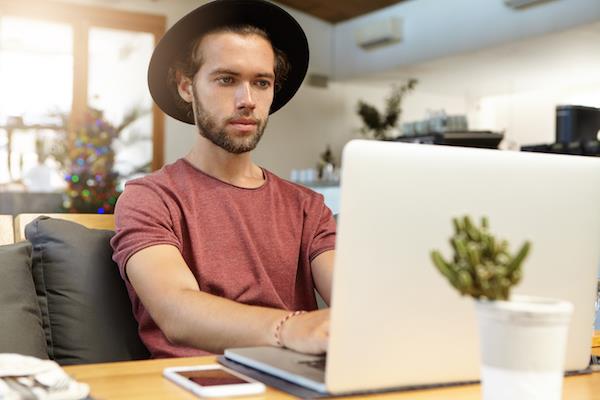 The best tips for getting started in French
Learning a new language is never easy. Moreover, French is one of the most lexically rich languages. Many of the words that we use in our dictionaries today come from French. Souvenir, croissant, cliché, cabaret, déjà vu, beige, boutique or boulevard are some examples of French vocabulary that we use in English. Do you want to know more? Here are some tips on how to learn French:
Watch series and films in the original version: watching series and films in the original version is one of the best tricks we can give you to learn. You will discover common expressions and new vocabulary, as well as sharpen your ear to learn pronunciation.
Listen to music: Just like films, songs are a great way to learn in a fun way. You can dance while learning French and having fun at the same time.
Learn with podcasts: they're the latest trend and there are lots of different topics. You can learn the language while learning about other topics that interest you.
Read a good book: choose your favourite book and read it in French, you will discover new nuances that you didn't know before, what are you waiting for? If you prefer a more enjoyable reading, buy magazines that interest you and take the opportunity to learn vocabulary.
Conversation: this is the best way to practice. Find someone who knows the language and practise pronunciation and oral expression together. Little by little you will improve.
Be consistent: There is no point in practising 3 hours a day and spending 7 hours doing nothing. Learning French is a long-distance race and you must always be at your best.
Travel: Take the opportunity to take a trip to a French-speaking country and soak up its culture without missing out on anything. Travelling helps us to experience and open up the world.
Online French lessons: without a doubt, this is the best trick you can use. Learning from a French tutor is the best option if you really want to learn.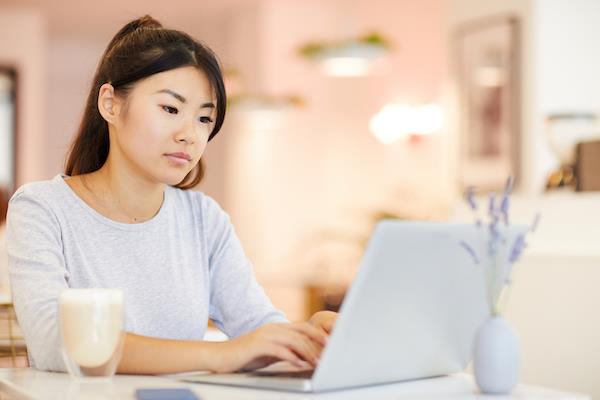 How to choose a French teacher online
One of the biggest advantages of studying French on a platform like Classgap is that you can choose the type of teacher you want. You can filter on the native or bilingual option and choose the one that best suits you. Do you want to know which is the best choice? It all depends on your reasons for learning French. Here are your options for choosing an online French teacher:
For work purposes: speaking French can open many windows on the international job market. If your goal is to find a job in a French-speaking country or you simply want to add French to your CV, your best option is a native teacher. They will help you with pronunciation and the most important vocabulary in the workplace. In addition, most European and international institutions have French as an official language. If you want to start a diplomatic career, it is very important that you have French in your background.
In order to pass the official exam: the official French exam equivalent to B2 is the Diplôme d'études en langue française (DELF). Its structure is similar to that of other official exams: written comprehension, oral comprehension, written expression and oral expression. For a good preparation it would be advisable to take classes with a native tutor who will help you with the most important concepts you need to know about French in order to be ready on the day of the exam. In this case, a bilingual teacher can also be very useful, as he or she will certainly know the official exams well and can help you a lot when it comes to studying and assimilating the most relevant information to pass the exam.
Personal interests: travelling and cultural studies are often the reasons why people are interested in French. Cooking, fashion, theatre, dance and architecture are some of the arts in which the French language has a great influence. Moreover, if you travel to France or other French-speaking countries, you will be able to soak up their culture and you will not miss a single detail. A bilingual teacher can be a great help. They will show you from 0 the French language and the most relevant aspects of it so that you can get by in the most comfortable and safe way.
In order to make sure that your choice of teacher is the right match for you, Classgap offers a 20-minute free trial where you can talk and get to know the person you have selected and see if he or she fit your parameters. Sign up and meet them now.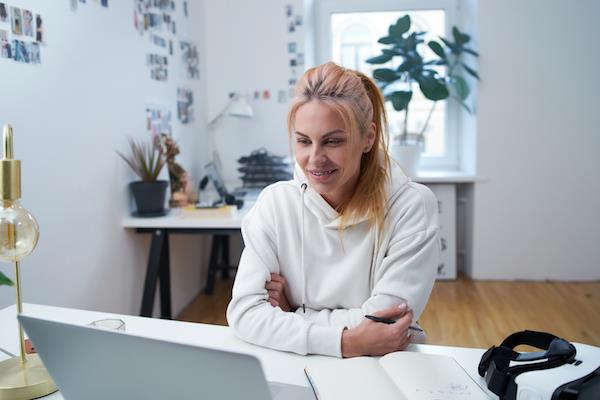 What are online French lessons like?
If you are ready to take on the challenge of learning French, all you need is a computer, an internet connection and a strong desire to learn. You need to choose a good place where you can have your lessons without distractions or anything that might cause you to have concentration problems.
Classgap is an ideal option for learning a language such as French. It connects students and teachers from all over the world and provides you with the tools you need for online classes. You will find everything you need to make your online education experience the best it can be.
We have already explained how to choose the right teacher for you. Now it's your turn to find it by following these steps:
Once you have registered, you will be able to access the list of French teachers.
Use the filters to select what you are most interested in: if you want a native speaker or not, the price you want to pay, the timetable you want...
Once you have found the one you like best, you can book the class. Many teachers have a 20-minute free trial, so take advantage of this and present your objectives to see if they are the right person to help you achieve them.
When the class starts, you will have the option to access the virtual classroom. There you will find all kinds of tools to make your online classes complete. The virtual whiteboard, chat, the option to share documents, links, files...
Once the lesson is over, you will be able to leave a comment about the class, this way you will help other students who are interested in the same tutor.
If you have any doubts or problems, don't hesitate to ask, our Customer Service team will solve them.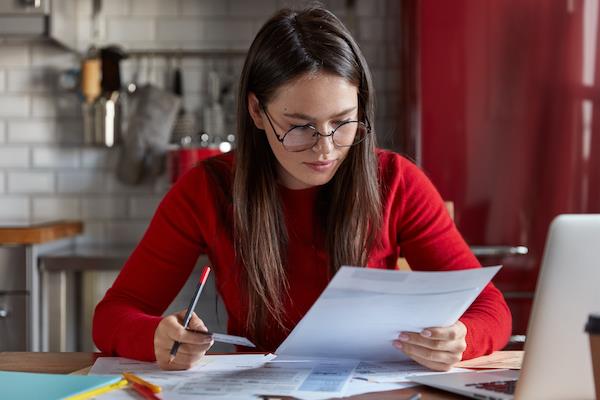 Studying French at home requires perseverance, motivation and concentration. If you learn with a private tutor, the results you will obtain will be extraordinary. Don't wait any longer and start today with Classgap!